Set in a beach-shack town an hour from Melbourne, THE WAY IT IS NOW tells the story of a burnt-out cop named Charlie Deravin.
THE WAY IT IS NOW
by Garry Disher
Text Publishing (Australia), November 2021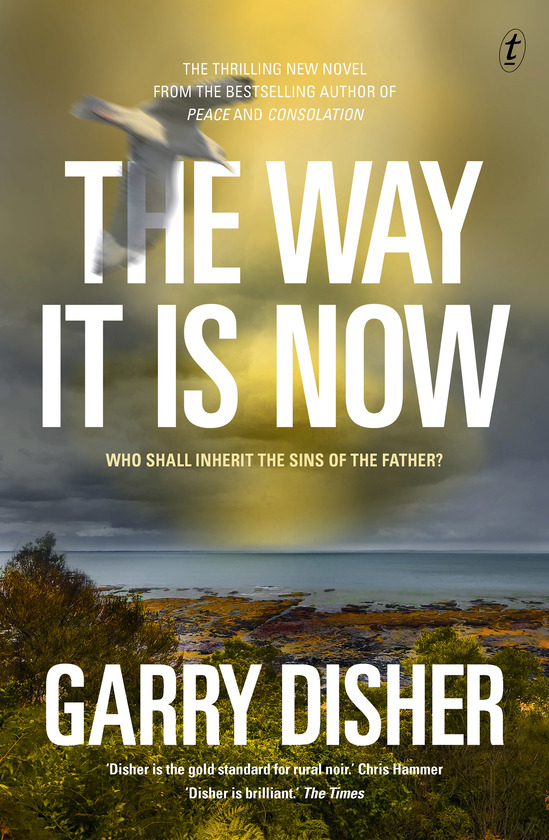 Twenty years ago Charlie Deravin's mother went missing near the family beach shack—believed murdered; body never found. His father has lived under a cloud of suspicion ever since. Now Charlie's back living in the shack in Menlo Beach, on disciplinary leave from his job with the police sex-crimes unit, and permanent leave from his marriage. After two decades worrying away at the mystery of his mother's disappearance, he's run out of leads. Then the skeletal remains of two people are found in the excavation of a new building site—and the past comes crashing in on Charlie.
THE WAY IT IS NOW is the enthralling new novel by Garry Disher, one of Australia's most loved and celebrated crime writers.
Garry Disher has published over fifty titles across multiple genres. With a growing international reputation for his best-selling crime novels, he has won four German and three Australian awards for best crime novel of the year, and been longlisted twice for a British CWA Dagger award. In 2018 he received the Ned Kelly Lifetime Achievement Award.