CRACKING THE NAZI CODE:
The Untold Story of Secret Agent A12, the First Spy to Uncover the Nazis
by Jason Bell
Patrick Crean Editions/HarperCollins Canada, September 2023
(via Vertical Ink)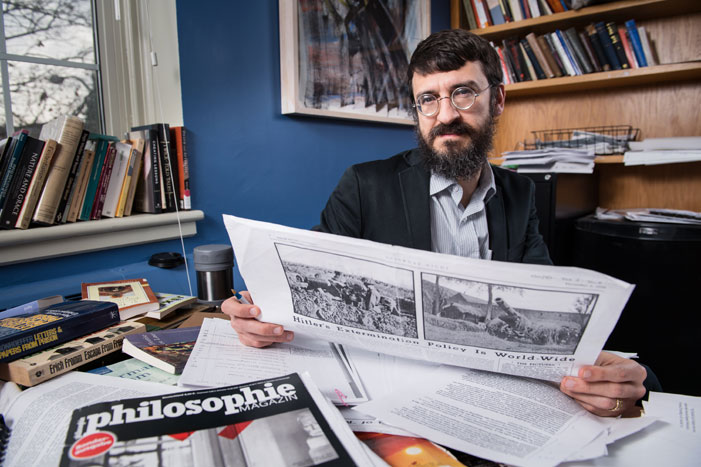 In 1919, only one man warned that a secret group of Nazi military officers planned to launch World War II once they had carefully prepared their takeover of Germany, and that they would target the Jews – only to have those warnings classified and kept from public view. Twenty years later, only one man, the same man – Winthrop Bell – warned in two separate Op-Eds in the major Canadian newspaper Saturday Night against Hitler's plan for racial extermination when others thought the Nazis meant only deportations. CRACKING THE HITLER CODE will paint a vivid narrative picture of Winthrop P. Bell – charming and wealthy Halifax businessman, Harvard philosophy professor, Reuters journalist, and espionage agent A12 in the British Secret Intelligence Service in post-World War I Germany, working undercover as a reporter while sending intelligence reports to Britain's MI6. For almost a century Winthrop Bell's secret papers were classified, and only now can his astonishing secret life be revealed against the backdrop of some of the most consequential events in human history.
Jason Bell, Ph.D. was the first scholar granted full access to Winthrop Bell's papers at the Mount Allison University Archives in New Brunswick, Canada, three years prior to their being officially opened to the public, and he has spent over a decade researching them and his research has attracted over a half million dollars in grants from the Fulbright Commission, the Social Sciences and Humanities Research Council of Canada, Mount Allison University, the University of New Brunswick, the McCain Foundation, and KU Leuven (Belgium). Those funds allowed Bell to discover extensive archival research in four countries, as well as to undertake the transcription and translation of Winthrop Bell's handwritten manuscripts and espionage-era journals, works available only in never-before published archival collections. He has been a professor of philosophy in four nations, has lectured in seven countries, and his written works have been published in English, German, and Italian.