BOLOGNA CHILDREN'S BOOK FAIR
2015
Highlights
Téléchargez ici la version PDF de notre catalogue Bologne 2015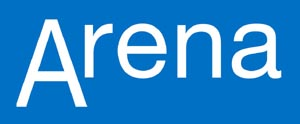 Download the complete Arena_Children's Books list
Download the complete Arena YA list
Download the complete_Arena_NonFiction Children's Books list
A new series written by Ilona Einwohlt, who has made herself a name with her guides for girls
FELIS ÜBERLEBENSTIPPS #1:
Zettelkram und Kopfsalat
(Feli's Survival Tips)
by Ilona Einwohlt
January 2015
Voilá, here comes Feli. She's a real pro when it comes to survival tips for girls – after all, she's one herself.
A big sister overnight! Though little Serena is a rather whiny baby, Feli is happy about getting a female ally in her family. And because a girl's life can be pretty complicated at times, Feli starts to collect tips for her little sister ina scrap treasure chest, telling her all the things that have happened to her – at her new school, forinstance! In her tried- and-true manner Ilona Einwohlt packs Feli's experiences with profoundly researched, useful tips for schoolgirls: everything from advice on how to boost your self-esteem to how to prepare oral papers.
Ilona Einwohlt's books have already sold over 450,000 copies.
Target group: 9+

Two lovers. Two fates. And a story that intertwines anything and everything
LIEBESKINDER
(Love Children)
by Jana Frey
January 2015
Zadoc loves everything about Ivory. Her hair, which reflects all the shades of autumn. The constantly changing expression of her winter sky blue eyes. And more than anything else her smell, which is the scent of the wind and resistance. Kenzie loves everything about Amos. His light green eyes, his laughter and his smile, his music, the way he moves, the way he walks. And she loves the fact that he belongs to her. Only her.
By skilfully intertwining different narrative perspectives, Jana Frey develops an exciting family saga covering two generations.
Jana Frey is an absolute long-seller with a total of 220.000 sold copies.
Target group: 14+

With a great sense of humour and lots of imagination Katja Henkel has written abouta very unusual family, and Karsten Teich has illustrated their whimsical adventures in his unique style
KIKIS WILDE WELT #1:
Drei Freunde und ein Goldfisch mit Brille
(Kiki's Wild World: Three Friends And A Gold Fish With Spectacles)
by Katja Henkel
January 2015
Breaking records comes natural to Kiki. That's because she and her family live in the World Record Hotel where new records are made several times a year, such as in long-distance cherry pit spitting on a monowheel, in car juggling and inpulling rabbits out of a hat.
Only the world's best family may call the hotel their home. Yet then an old adversary of the family shows up: Renatus Renner, who claims to hold the title of record holder of all times. The matter is to be decided once and for all by a crazybet – and none other than Kiki must run against him to save the hotel!
Off to the next world records!
Target group: 8+

Endearing characters and breathtaking deep blue settings
SEELAND
(Sea Land: Underwater Hitchhiking)
by Anna Ruhe
Februrary 2015
Max has a plan: He wants to get out of the boring cow town of Bittie Cross and searches for his father who disappeared several years ago. The fact that the strange girl Emma pursues him and makes him climb into a well doesn't suit Max at all. Yet suddenly rapids pull both of them down – and they land in an incredible world: Sealand!
They find cities erected on poles and buildings that look like icebergs, odd mushroom collectors, underwater pirates, friendly giant jellyfish and real mermaids. And this is also where Max discovers a trace that could lead to his father. How can that be? Together with Emma, Max dives into the greatest adventure of his life.
SEALAND is Anna Ruhe's debut novel; majestically illustrated by Max Meinzold (illustrator of THE HOBBIT).
Target group: 10+

A picture book that will capture your heart
STRUPKOWSKI
Ein Hund sucht das Glück
(A Dog On The Search For A Happy Home)
by Christian Seltmann
January 2015
A picture book that will capture your heart: Strupkowski (Shaggykovski) wants to find happiness, and of course for a dog that means finding his own pack! Will the cats, the cows, the penguins or the horses be his new family? In any case Strupkowski has no intention of giving up – until he has found a happy home!
Christian Seltmann is the author of the successful PAUL VAMPIRE series. His books sold more than 100,000 copies so far.
Target group: 3+

Extreme suspense, breathtaking action and strong emotions
BLINK OF TIME
by Rainer Wekwerth
May 2015
Sarah Layken escapes reality – but which reality?
A boy wants to help her – but how did he find out about her problem?
No two lives are the same – but which life is the right one?
In order to find her right life, to meet her true love again, to save her brother
from having an accident, Sarah Layken must relive the same situation over and over again. She can choose a new life every time but she never knows the price she will have to pay for it in advance.
Rainer Wekwerth has written successful books, some of which he published under pen names and for which he has received awards. His most recent project at Arena is the LABYRINTH TRILOGY, 70,000 copies sold so far.
Target group: all age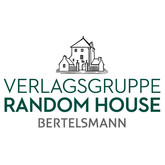 Download the complete Bertelsmann Children's Books list
Download the complete Bertelsmann YA Books list
A wild road movie

TOUCH THE FLAME
by Zoran Drvenkar
Cbj, August 2015
Lukas has not seen his father for seven years. And now they are to spend a whole week together. From the very first moment Lukas has the feeling it's going to go wrong. That is precisely what it does. He falls in love with his cousin, is beaten up and thrown through a window, does 110/kmh through Hamburg and encountersdeath in the form of his Uncle Ruprecht. The uncle has just been let out of prison and wants to get back the loot he hid five years previously. Lukas and his father are meant to be helping him.
But when they dig out the grave in a cemetery they discover that the money has disappeared, and not only that…
Zoran Drvenkar was born in Croatia and moved to Berlin when he was three years old. He has written several books for children, young readers and adults and has received many awards for his books.
Target group: 12+

Psycho thriller in a class of its own – brilliantly told, breathtakingly gripping
DER LIBELLENFLÜSTERER
(The Dragonfly Whisperer )
by Monika Feth
Cbt, August 2015
Jette's friend Merle is an animal rights campaignerwith heart and soul. While doing research for an article on animal abuse, she comes across a perpetrator she used to know.
When she goes to visit him unannounced in his remote house and asks him some questions, the situation gets outof control and the man takes Merle prisoner. Nobody knows where she is. Jette's search for her friend turns into a raceagainst time, for the man has already committed one murder and is becoming less and less predictable.
Monika Feth lives and works in a small village in the lower Eifel, where she writes for both children and adults.
Target group: 14+

A very special love story
AUF EINE WIE DICH HABE ICH LANGE GEWARTET
(I've Been Waiting for Someone Like You for a Long Time )
by Patrycja Spychalski
Cbt, July 2015
It is off to the end of the world for city girl Laura, to the back of beyond, where the only entertainment is provided by a few wild geese and Mum's new chickens. How on earth will she be able to stick it out?
But it turns out that this one-horse town has more to it than meets the eye – Enzo, for example, the cute son of the pizzeria owner, and Irina, the freaked out girl Laura immediately gets on with like a house on fire and who she listens to music with and lazes about on the beach…and then it happens: While at a party Irina kisses Laura – and Laura kisses Irina. How unexpectedly beautiful their kisses are, how terribly disconcerting. 'Am I lesbian?' Laura googles. And if so, why do the butterflies start flying about in her stomach whenever she sees Enzo?
• Target group: 14+


Sometimes, one must accomplish the impossible
HIDDEN HUNTRESS
The Malediction Trilogy (#2)
by Danielle L. Jensen
Angry Robot, June 2015
Beneath the mountain, the king's reign of tyranny is absolute; the one troll with the capacity to challenge him is imprisoned for treason. Cécile has escaped the darkness of Trollus, but she learns all too quickly that she is not beyond the reach of the king's power. Or his manipulation.
Recovered from her injuries, she now lives with her mother in Trianon and graces the opera stage every night. But by day she searches for the witch who has eluded the trolls for five hundred years. Whether she succeeds or fails, the costs to those she cares about will be high.
To find Anushka, she must delve into magic that is both dark and deadly. But the witch is a clever creature. And Cécile might not just be the hunter. She might also be the hunted…
Previously in this trilogy:
STOLEN SONGBIRD (#1)
(Strange Chemistry/Angry Robot, April 2014)
For five centuries, a witch's curse has bound the trolls to their city beneath the ruins of Forsaken Mountain. Time enough for their dark and nefarious magic to fade from human memory and into myth. But a prophesy has been spoken of a union with the power to set the trolls free, and when Cécile de Troyes is kidnapped and taken beneath the mountain, she learns there is far more to the myth of the trolls than she could have imagined.
_
_

Romance, political intrigue, and family secrets combine in this scandalous riches-to-rags novel
EDGEWATER
by Courtney Sheinmel
Abrams/Amulet, September 2015
"Edgewater is absolutely extraordinary" – Adele Griffin
Lorrie lives between worlds. She appears to be yet another member of the Long Island elite but Edgewater, her family estate, has fallen into disrepair under the control of her manic aunt, her hippie sister, and the slew of feral cats that have overrun her home. But it isn't until Lorrie gets kicked out of camp for overdue payment and sent back to Long Island that she's forced to deal with the mounting pile of issues (and bills) that she's been avoiding for years. As Lorrie unravels the mystery of her family's sudden lack of funds, she unearths the startling truth about the mother that abandoned her. She is also trying to restrain her feelings for Charlie Copeland while trying to keep the state of her family secret. But it seems Lorrie and Charlie's families may share more in common than either Lorrie or Charlie could anticipate.
Courtney Sheinmel's books have received numerous awards and have appeared on recommended lists, including the ABC Best Books for Children.


Download the complete DeFiore and Company Bologna List 2015
Little humans are growing each day. They won't be little for long. Soon they will be… BIG!
LITTLE HUMANS
by Brandon Stanton
Farrar, Straus Children's, October 2014
Brandon Stanton is the author of the #1 New York Times bestseller HUMANS OF NEW YORK (330,000 hardcover copies sold; 24 weeks on the Times list).
Brandon's mix of intimate photography of people he meets on the street, with an insightful caption/story about the photo's subject, has become a phenomenon. And Brandon's photographs of children are always among the most popular posts on the site– and he was inspired by the personalities and interests of the children he meets to write LITTLE HUMANS, a picture book story for kids, featuring some of his most popular photos of children, and many photos new and never-before-seen. As with his photos of adults, Brandon's photos of children capture what is unique and outstanding about each child– and the text highlights for readers of all ages all the amazing and wonderful things that little humans can do, in his sweet and charming voice. It will be a delight for parents to read to their own little humans, and a keepsake for all the devoted fans of HONY.

The new series by teen star Bella Thorne
AUTUMN'S KISS
The Autumn Falls Series (#2)
by Bella Thorne
Delacorte Press, November 2015
Everyone knows how crazy junior year is, but Autumn Falls never imagined it would be so flirty. The wish-granting diary her father left her stopped working, leaving Autumn to decode what's going on with her and Sean on her own. He seems into her . . . and he also seems into Reenzie. And when JJ steps up and tells Autumn he's the one she should be with if she wants someone who really cares about her and a pop star makes a major play for her, Autumn is totally confused. Her friends have Big Drama issues going on too, and Autumn wants to be there for them. Then something mind-blowing happens. She's suddenly given an incredible crazy-fun opportunity: a map that takes her anyplace she wants to go. At first it seems like an amazing gift. But showing up IRL where you're least expected has life-changing consequences. Is Autumn ready to handle the fallout?
Previously:
AUTUMN FALLS (#1)
Delacorte Press, November 2014
With her fiery red hair, new-girl outsider status, and tendency to be a total klutz, Autumn Falls definitely isn't flying below the radar at Aventura High. Luckily, she makes some genuine friends who take her under their wing. But she also manages to get on the wrong side of the school's queen bee, and then finds out the guy she's started to like, funny and sweet Sean, hangs with the mean crowd. Now her rep and her potential love life are at stake.
Suddenly her wildest wishes start coming true. Is it coincidence? Or can writing in the journal solve all her problems? And if the journal doesn't work that way, is there a bigger purpose for it—and for her?


For the Dystel & Goderich catalogue Fall 2014, please use our contact form
A boldly surreal novel from one of the best YA writers working today
I CRAWL THROUGH IT
by A.S. King
Little, Brown Books for Young Readers, September 2015
Four accomplished teenagers are on the verge of explosion. The anxieties they face at every turn have nearly pushed them to the point of surrender: senseless high-stakes testing, the lingering damage of date rape, the buried grief and guilt of tragic loss. They are desperate to cope—but no one is listening.
So they will lie. They will split in two. They will turn inside out. They will build an invisible helicopter to fly themselves far away from the pressure…but nothing releases the pressure. Because, as they discover, the only way to truly escape their world is to face it.
The genius of acclaimed author A.S. King reaches new heights in I CRAWL THROUGH IT, a groundbreaking work of surrealist fiction; it will mesmerize readers with its deeply affecting exploration of how we crawl through traumatic experience—and find the way out.
A.S. King's books have received a widespread acclaim: Printz Honor, Los Angeles Times Book Prize winner, New York Times Editor's Choice, Cybils Award Nomination in Speculative YA, and YALSA Best Fiction for Young Adults, among many others.

A twisted and haunting tale about three teens uncovering dark secrets and even darker truths about themselves
DELICATE MONSTERS
by Stephanie Kuehn
St. Martin's Griffin , June 2015
When nearly killing a classmate gets seventeen-year-old Sadie Su kicked out of her third boarding school in four years, she returns to her family's California vineyard estate. Here, she's meant to stay out of trouble. Here, she's meant to do a lot of things. But it's hard. She's bored. And when Sadie's bored, the only thing she likes is trouble.
Emerson Tate's a poor boy living in a rich town, with his widowed mother and strange, haunted little brother. All he wants his senior year is to play basketball and make something happen with the girl of his dreams. That's why Emerson's not happy Sadie's back. An old childhood friend, she knows his worst secrets. The things he longs to forget. The things she won't ever let him.
Haunted is a good word for fifteen-year-old Miles Tate. Miles can see the future, after all. And he knows his vision of tragic violence at his school will come true, because his visions always do. That's what he tells the new girl in town. The one who listens to him. The one who recognizes the darkness in his past.
But can Miles stop the violence? Or has the future already been written? Maybe tragedy is his destiny. Maybe it's all of theirs.

« Smith is a spiritual heir to Kurt Vonnegut." —Booklist, starred review
THE ALEX CROW
by Andrew Smith
Dutton Juvenile, March 2015
Skillfully blending multiple story strands that transcend time and place, Printz Honor winner Grasshopper Jungle author Andrew Smith chronicles the story of Ariel, a 15-year-old refugee who is the sole survivor of an attack on his small village. Now living with an adoptive family in West Virginia, Ariel's story is juxtaposed against those of a schizophrenic bomber and the diaries of a failed arctic expedition from the late nineteenth century . . . and a depressed, bionic reincarnated crow.
Andrew Smith is the award-winning author of several YA novels, including GRASSHOPER JUNGLE, 100 SIDEWAYS MILES and THE MARBURY LENS. GRASSHOPER JUNGLE won a Printz Honor and the Horn Book Award and is longlisted for the Carnegie Medal in the UK, among other prizes and awards.

Download the complete Gernert YA and children's books Bologna List 2015
A sixth grade girl, a young Prince from an enchanted kingdom, and the evil Sorceress who brings dark magic to suburbia

LEGENDTOPIA
by Lee Bacon
Delacorte Press, Fall 2016
Kara and Fred are from different worlds. Literally. She's a regular sixth grade girl. He's a young prince from an enchanted kingdom. But when they unexpectedly meet, neither of their lives will ever be the same.
Kara's class goes on a field trip to Legendtopia, the cheesy fantasy-themed restaurant in town. Legendtopia is meant to look like an old European castle. Except not many European castles are located in shopping centers. During the trip, Kara is separated from her classmates and stumbles into a broken walk-in refrigerator, which leads her to another world…
There she meets Prince Frederick the Fourteenth, heir to the throne of Heldstone (Kara calls him Prince Fred), as well as a beautiful and terrifying Sorceress. Prince Fred is bored of his life in the kingdom where he is coddled and protected from danger by his royal parents. He wants adventure and he decides to follow Kara back to her town. The problem, however, is the evil Sorceress also wants to leave the kingdom and starts wreaking havoc, bringing dark magic to the suburbs. She turns Legendtopia into a real fortress and it's up to Kara and Prince Fred to overcome spells, ogres and a dragon to stop her and save the world.
A funny and unique take on the traditional fantasy novel, LEGENDTOPIA is an exciting and hilarious new journey from Lee Bacon, author of the Joshua Dread series.

The new middle grade series from the bestselling author of "School of Fear" and "Monster High" – more than 4.5 million copies sold worldwide
THE LEAGUE OF UNEXCEPTIONAL CHILDREN
by Gitty Daneshvari
Little, Brown Books for Young Readers, October 2015
Shelley Brown and Jonathan Murray are two of the most unexceptional 12 year olds in their neighborhood. It's not their fault, they just never stood out. Even longtime classmates forget their names. They try not to take it too personally but they feel invisible.
And for this reason, they are the perfect recruits for The League of Unexceptional Children, a secret organization that embraces the average and the forgettable. The League needs spies who can blend in and remain unnoticed. When a crisis hits the White House, with the Vice President kidnapped, and top-secret documents in jeopardy, the League is on the case and need Shelley and Jonathan to help them solve the crime. As they work together to track down the culprit, Shelley and Jonathan discover they might not be as unexceptional as they first thought…
Rights sold: Germany (cbj Verlag)

A YA SciFi novel from the Hugo-award winning author Will McIntosh
BURNING MIDNIGHT
by Will McIntosh
Delacorte Press, 2016
One day, small spheres of brilliant color show up all over Earth. If you put two of the same color together, they grant you a modest power, like greater speed or more intelligence. The more amazing the power a sphere grants, the harder it is to find that color. Soon there's an entire market for the spheres, and lots of money at stake.
Sixteen-year-old Sully, though, can't afford to buy any rare spheres. He's too poor, and has to sell cheap and plentiful spheres on the open market to try to help his mom make rent. He's famous too, for finding a Cherry Red, a level 10 rarity sphere, and getting cheated out of it by Alex Holliday, millionaire owner, seller and user of the most spheres in the world. So now he keeps his head down, working hard to make due on the lesser spheres. Until one day he meets Hunter, a professional sphere finder, who has a plan to go for the rare ones, the ones that are worth enough to change their lives, and maybe rare enough to change the entire world.
Will McIntosh's debut novel, SOFT APOCALYPSE, was a finalist for a Locus award. His recently published novel, DEFENDERS, has been optioned by Warner Brothers for a feature film.




Download the complete Harvey Klinger Bologna List 2015
Lance Hendricks is approaching the most important week of his life
WILDMAN
by J.C. Geiger
Hyperion, Summer 2016
Lance Hendricks has arranged a chain of upcoming events with Rube Goldberg precision: He'll sleep with his girlfriend at an epic graduation party, deliver his valedictorian speech to Bend High's senior class, then rocket into the sunset of a full-ride academic scholarship. Everyone expects him to succeed. He is Lancelot.
But on the eve of Lance's Week of Consequence, his car breaks down in a backwater town 400 miles from Bend. While waiting for a mechanic, he witnesses a terrible car wreck. Lance tries to help and inadvertently starts a fist fight. Mistakes are made – his behavior attracts the attention of the police. And a girl. The people who know Lance from the crime scene call him Wildman. And he likes it.
Five days later, Lance's car is still broken and he's staying at the Trainsong Motel. His mother keeps calling. His girlfriend is crying. His friends tell him he can't stay gone forever, and they're right. At the end of the week, Lance's two identities will collide, and one version will emerge. One future, one girl. Lancelot or The Wildman.

A riveting series that combines exciting magic and pulse-pounding suspense. For fans of Percy Jackson
The Eighth Day Trilogy
by Dianne Salerni
Harpercollins
THE INQUISITOR'S MARK (#2)
January 2015
After the all-out Eighth Day war in Mexico, Jax, Riley, and Evangeline have gone into hiding. There are still rogue Transitioners and evil Kin lords who want to use Riley, a descendant of King Arthur, and Evangeline, a powerful wizard with bloodlines to Merlin, to get control over the Eighth Day.
So when Finn Ambrose, a mysterious stranger, contacts Jax claiming to be his uncle, Jax's defenses go up—especially when Finn tells Jax that he's holding Jax's best friend, Billy, hostage. To rescue Billy and keep Riley and Evangeline out of the fray, Jax sneaks off to New York City on his own. But once there, he discovers a surprising truth: Finn is his uncle and Jax is closely related to the Dulacs—a notoriously corrupt and dangerous Transitioner clan who have been dying to get their hands on Riley and Evangeline. And family or not, these people will stop at nothing to get what they want.
Previously:
THE EIGHTH DAY (#1)
(April 2014)
When Jax wakes up to a world without any people in it, he assumes it's the zombie apocalypse. But when he runs into his eighteen-year-old guardian, Riley Pendare, he learns that he's really in the eighth day—an extra day sandwiched between Wednesday and Thursday. Some people—like Jax and Riley—are Transitioners, able to live in all eight days, while others, including Evangeline, the elusive teenage girl who's been hiding in the house next door, exist only on this special day.
–
–
Next book in this series: THE MORRIGAN'S CURSE (#3), January 2016

The first in a futuristic YA cyberpunk series about a teen hacker, whose friend's overdose on an illicit digital drug leads her to uncovering a dark mystery with roots deep in her LA neighborhood's crime syndicate
BLUESCREEN
by Dan Wells
Balzer + Bray (HarperCollins), December 2015

Marisa's friend Anja uses a data drug that plugs into your djinni, overloading your sensory feeds to induce a hallucinogenic trip. Mari looks deeper and eventually uncovers a conspiracy of mind control, human slavery, and corporate intrigue: the drug actually plants a virus in your head, letting its controllers use your body like a puppet. She does what she can to stop them, but first she has to find them–and when she does, she realizes that the only way to hurt them is to orchestrate a turf war with one of LA's other dealers. This proves deadlier than she ever expected when the techno-druglords activate their entire army of puppets, turning thousands of innocent victims into zombie-like warriors hell bent on revenge–including Anja.
Rights sold in Germany (Piper)

A modern love story about heartbreak, pop music and the power of teenage obsession
SONGS ABOUT A GIRL
The Fire & Lights Trilogy (#1)
by Chris Russell
Hodder Kids, TBA
SONGS ABOUT A GIRL combines the raw intensity of Twilight with the electrifying pop universe of One Direction. Told with Charlie's trademark frankness and humour, this tale of teenage obsession and desire will appeal to readers of Zoella, Rainbow Rowell and Holly Smale.
But this is more than just a novel, and the music of Fire&Lights is more than simply words on a page. The songs in the book are also being written in real life by author (and musician) Chris Russell, who plans to create a unique album for each novel in the trilogy. This lays the foundation for a wide range of cross-media opportunities, from the marketing of novel-inspired albums to the eventual formation of a "real life" Fire&Lights. Further details attached in 'Beyond the Book'.
It's wry and funny, quality low-end YA writing, and British in tone/setting but the themes are universal. The love interest is a definite Harry-Styles-a-like. So perfect for anyone in touch with their inner teenage girl.
Chris Russell is a writer and musician based in London. He has toured the world, performing everywhere from Wembley Stadium to Glastonbury Festival. In a past life he worked as a ghostwriter for a One Direction fan club. SONGS ABOUT A GIRL is his debut YA novel.

From the multi-million bestselling author of the Last Dragon Chronicles, a new supernatural adventure series
A DARK INHERITANCE
Unicorn Files (#1)
by Chris d'Lacey
Scholastic Press (US)/Chicken House  (UK), May 2014
Michael Malone's life has been turned upside-down by his father's disappearance. His family has been all over the national news, and now he just wants everything back to normal.
Then, on his way to school one day, he sees a dog about to jump off a cliff. A dog whose thoughts he can somehow… understand. He intervenes and saves the animal, but in doing so experiences the strange sensation that he can alter his reality.
His actions draw unwanted attention; from the police, the press, and a young woman called Chantelle, who claims she knows something about Michael's father. On the strength of this, Michael goes with her to meet Amadeus Klimt, the head of UNICORNE, a mysterious organisation that investigates strange or paranormal phenomena. Klimt tells Michael that his father was not the travelling salesman the family had believed, but that he worked for UNICORNE and disappeared during a case. Klimt is keen to recruit Michael because of his ability to alter reality, but refuses to reveal anything about Michael's father until Michael proves himself in the field.
So Michael is dispatched on a simple mission to find out why the dog was distressed and running free on the cliff. This leads him to befriend Freya, a moody classmate, whose own life has changed in ways she doesn't fully understand. But what appears at first to be a simple case, will soon lead them both into a bizarre discovery – and dreadful peril…
Next title in this series: ALEXANDER'S ARMY (Spring 2015)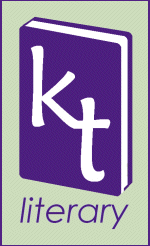 Download the complete KT Literary Bologna List 2015
Romance and action come crashing together when a teenage boy with incredible powers is brought to the attention of the government
TUNNEL VISION
by Susan Adrian
St. Martin's Press, January 2015
Jake Lukin just turned 18. He's decent at tennis and Halo, and waiting to hear on his app to Stanford. But he's also being followed by a creep with a gun, and there's a DARPA agent waiting in his bedroom. His secret is blown. When Jake holds a personal object, like a pet rock or a ring, he has the ability to « tunnel » into the owner. He can sense where they are, like a human GPS, and can see, hear, and feel what they do. It's an ability the government would do anything to possess: a perfect surveillance unit who could locate fugitives, spies, or terrorists with a single touch. If he doesn't agree to help the government, his mother and sister may be in danger. Suddenly he's juggling high school, tennis tryouts, flirting with Rachel Watkins, and work as a government asset, complete with 24-hour bodyguards. Forced to lie to his friends and family, and then to choose whether to give up everything for their safety,
Jake hopes the good he's doing—finding kidnap victims and hostages, and tracking down terrorists—is worth it. But he starts to suspect the good guys may not be so good after all. With Rachel's help, Jake has to try to escape both good guys and bad guys and find a way to live his own life instead of tunneling through others.

From critically-acclaimed author Trish Doller comes a powerful new psychological page-turner perfect for fans of Lauren Oliver and Sara Zarr
THE DEVIL YOU KNOW
by Trish Doller
Bloomsbury, July 2015
Eighteen-year-old Arcadia wants adventure. Living in a tiny Florida town with her dad and four-year-old brother, Cadie spends most of her time working, going to school, and taking care of her family. So when she meets two handsome cousins at a campfire party, she finally has a chance for fun. They invite her and a friend to join them on a road trip, and it's just the risk she's been craving — the opportunity to escape. But what starts out as a fun, sexyjourney quickly becomes dangerous when she discovers that one of them is not at all who he claims to be. One of them has deadly intentions.
A road trip fling turns terrifying in this contemporary story that will keep readers on the edge of their seats.

For fans of Beth Revis, Firefly, and Battlestar Galactica
SOUND
by Alexandra Duncan
Greenwillow Books, September 2015
As a child, Ava's adopted sister Miyole watched her mother take to the stars, piloting her own ship from Earth to space making deliveries. Now a teen herself, Miyole is finally living her dream as a research assistant on her very first space voyage. If she plays her cards right, she could even be given permission to conduct her own research and experiments in her own habitat lab on the flight home. But when her ship saves a rover that has been viciously attacked by looters and kidnappers, Miyole—along with a rescued rover girl named Cassia—embarks on a mission to rescue Cassia's abducted brother, and that changes the course of Miyole's life forever.
Alexandra Duncan is a librarian and the author of several short stories published in the Magazine of Science Fiction and Fantasy, including « Amor Fugit », which was selected for THE YEAR'S BEST SCIENCE FICTION & FANTASY, 2011.

A powerful, hopeful debut novel about redemption, recovery, and finding the strength it takes to face your past and move on.
UNDERWATER
by Marisa Reichardt
Farrar Straus Giroux Books for Young Readers, January 2016
Morgan didn't mean to do anything wrong that day. Actually, she meant to do something right. But her kind act inadvertently played a role in a deadly tragedy. In order to move on, Morgan must learn to forgive—first someone who did something that might be unforgivable, and then, herself.
But Morgan can't move on. She can't even move beyond the front door of the apartment she shares with her mother and little brother. Morgan feels like she's underwater, unable to surface. Unable to see her friends. Unable to go to school. When it seems Morgan can't hold her breath any longer, a new boy moves in next door. Evan reminds her of the salty ocean air and the rush she used to get from swimming. He might be just what she needs to help her reconnect with the world outside.




Download the complete Levine Greenberg Bologna List 2015
Max Cobb is a high school nobody who, through a series of increasingly inventive heists that turn into an all-out prank war, finds his people and his voice
THE WATER TOWER FIVE
by Kurt Dinan
Sourcebooks, April 2016
Seventeen-year-old Max Cobb is sick of being "Just Max"—predictable, agreeable, quiet, just… there. When presented with an opportunity to join the covert Chaos Club that has secretly been pulling off the best pranks at Ashville High School for decades, Max jumps at the chance to be, well… "Not Max." Because while "Just Max" might be a high school nobody, he's also perfect for the job because he's a heist film expert who's memorized their strategies, tactics, and cons.
But when it turns out that Max and four other random students have been set up by the Chaos Club and are framed for vandalizing the town water tower (and are subsequently labeled The Water Tower Five) they are left wondering who is behind it all and why. Tapping into his heist film knowledge, Max does what any budding mastermind with nothing to lose would do—he plots some serious payback.
With a fantastic cast of characters—Ellie, Max's longtime crush who can fake cry her way into or out of anything; Kate, rock-climber/artist/overall badass who can rappel from any height; Wheeler, online genius/school flunky who creates web chaos; and Tim, the lacrosse goon with the strength of the Hulk—this novel will have you laughing out loud and turning the pages at a rapid pace.

What if getting the guy means losing your soulmate?
YOU AND ME AND HIM
by Kris Dinnison
Houghton Mifflin Harcourt Books for Young Readers, July 2015
Maggie and Nash are outsiders. She's overweight. He's out of the closet. They're best friends, and they've helped each other survive their small-minded town. But when Tom moves to Cedar Ridge at the start of the school year, Maggie and Nash have something unexpected in common—feelings for the same guy. As emotions take hold, their friendship is put to the ultimate test… Up until now they have always chosen each other, but what if winning someone's heart means losing your soul mate?
Kris Dinnison's story of music, friendship, and making amends is perfect for anyone who has ever felt like a misfit or taken a misstep and still wanted to be loved anyway.
Right sold in: Germany (cbt)

What if you discovered that not only is Kurt Cobain alive, but he might be your real father?
SAVE ME, KURT COBAIN
by Jenny Manzer
Delacorte, Spring 2016
Nico Cavan has been adrift since her mother vanished when she was four—maternal abandonment isn't exactly something you can just get over. She copes by staying invisible at school. That and listening to alternative rock music and summoning spirits on the Ouija board with Obe, her best friend and co-conspirator in sarcasm. But when a chance discovery opens a window onto her mom's wild past, it plants an idea in her brain that takes root and won't let go. On a ferry departing Seattle, Nico encounters a slight blond guy in a hooded jacket with piercing blue eyes.
Something in Nico's heart tells her that this feeling she has might actually be the truth, and so she follows him to a remote cabin in the Pacific Northwest. When she is stranded there by a winter storm, fear and darkness collide, and the only one who can save Nico might just be herself. A nuanced, bittersweet debut that will keep you guessing until the end.
Jenny Manzer is a writer, an editor, and a former news reporter.

From the author of BUBBLE WORLD
THE LAST PLACE ON EARTH
by Carol Snow
Henry Holt Books for Young Readers, February 2016
Daisy and Henry are best friends, and they know all each other's secrets. Or, so Daisy thinks, until she wakes up one morning to find that Henry and his family have disappeared without a trace. Daisy suspects Henry's disappearance is connected to their seriously awkward meeting the night before, but then she finds a note from Henry, containing just the words « SAVE ME. »
Deeply worried, Daisy convinces her unemployed brother to take her on a rescue mission into the California mountains. As they begin to home in on Henry's exact location, they also start to find some disturbing clues… clues that call into question everything Daisy believes she knows about her friend. Why is he so hard to find? What kind of trouble is he in, exactly? And most importantly, who is actually saving who?

On her way to a writer's conference, a bestselling teenage author takes a detour that has been deliberately set up by her biggest fans—a mother and daughter who kidnap her
THE DETOUR
by S.A. Bodeen
Feiwel & Friends/Macmillan, October 2015
Seventeen-year-old Livvy Flynn's bestselling YA series made her an overnight sensation. She sets out for a writer's retreat in Oregon, but her GPS leads her down a gravel-road detour where she loses control of her car. When she regains consciousness, she realizes she has been kidnapped by a woman Livvy thinks is a crazed fan. No one knows where she is, so Livvy must fight to save herself.
After living on Midway Atoll in the center of the Pacific Ocean for nearly three years, Stephanie Stuve-Bodeen now lives in the state of Wisconsin. Stephanie teaches fiction writing at the Gotham Writers Workshop and is a guest faculty member of the Whidbey Writer's Workshop MFA program. Her first YA thriller, THE COMPOUND, has won many awards and was published in several translations. She is also the author of several widely-reviewed and award-winning books that have become favorites of parents, librarians and teachers. Her books have been awarded a number of major prizes, including the Ezra Jack Keats Book Award, Africana Book Award, Parents' Choice Foundation Award, and American Library Association Award.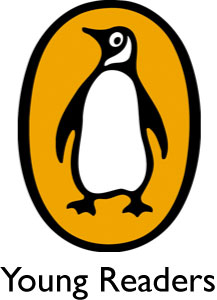 Download the complete Penguin for Young Readers Bologna List 2015
Two teenagers, two worlds, one love
THE LOVE THAT SPLIT THE WORLD
by Emily Henry
Razorbill, January 2016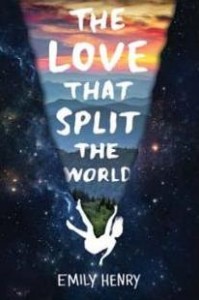 Natalie and Beau, two teenagers who discover they're the only people who can see two different versions of their small town. They try to unravel the mystery behind this dream-like rift, and fall in love so epically it makes the ground shake. But the clock is ticking, and soon they'll be closed off from each other's worlds forever. Natalie and Beau must reach back through time and uncover the secrets of their pasts so they can somehow create a world where they have a future together.
Target: 12+
–

Una LaMarche triumphs once again with a rare and compassionate look at how racial and social privilege affects one family in crisis in both subtle and astonishing ways
DON'T FAIL ME NOW
by Una LaMarche
Razorbill, September 2015

Michelle and her little siblings Cass and Denny are living on the poverty line in urban Baltimore, struggling to keep it together with their mom in jail and only Michelle's part-time job to sustain them. Leah and her stepbrother Tim are middle class from suburban Maryland, with few worries beyond winning lacrosse games and getting college applications in on time. Michelle and Leah only have one thing in common: Buck Devereaux, the biological father who abandoned them when they were little. After news trickles back to them that Buck is dying, they make the uneasy decision to drive across country to his hospital in California. Leah hopes for closure; Michelle just wants to give him a piece of her mind. Five people in a failing, old station wagon, living off free samples at food courts across the country, and the most pressing question on Michelle's mind is: Who will break down first–herself or the car? All the signs tell her they won't make it. But Michelle has heard that her whole life, and it's never stopped her before….
Una LaMarche is a writer and journalist whose work appears regularly in the New York Observer and on the Huffington Post. She is the author of Five Summers, a young adult novel, and Unabrow, a collection of humorous essays based on some of her more questionable life choices.

Get ready to enroll at Pilfer Academy of Filching Arts, a school for thieves, muggers, robbers, burglars, swindlers, crooks, and otherwise intolerable criminals
PILFER ACADEMY
by Lauren Magaziner
Razorbill, February 2016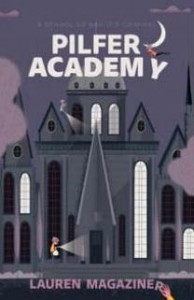 This is a wickedly funny story about a troublemaking boy who must steal his way out of a secret school for thieves. George's family thinks he's a troublemaker and he's blamed for everything. But it's certainly not his fault when he's kidnapped and brought to Pilfer Academy, a top-secret school for training young thieves. Since George was stolen, he's property of the school and can never leave. In order to gain his freedom, George has to pull the biggest heist the school has ever seen—turns out he's not a thief but a kind-hearted kid.
Target: 8-12
–

From Richelle Mead, the #1 internationally bestselling author of Vampire Academy and Bloodlines, comes a breathtaking new fantasy steeped in Chinese folklore
SOUNDLESS
by Richelle Mead
Razorbill, November 2015
For as long as Fei can remember, there has been no sound in her village, where rocky terrain and frequent avalanches prevent residents from self-sustaining. Fei and her people are at the mercy of a zipline that carries food up the treacherous cliffs from Beiguo, a mysterious faraway kingdom.
When villagers begin to lose their sight, deliveries from the zipline shrink and many go hungry. Fei's home, the people she loves, and her entire existence is plunged into crisis, under threat of darkness and starvation.
But soon Fei is awoken in the night by a searing noise, and sound becomes her weapon.
Right sold: Puffin (UK), Penguin (Australia), Record (Brazil), Artmeis (Turkey), Domino (Czech Republic)
Richelle Mead takes readers on a triumphant journey from the peak of Fei's jagged mountain village to the valley of Beiugo, where a startling truth and an unlikely romance will change her life forever…

Sleeping Beauty gets a feisty, furry twist in this hilarious new comic series from the creator of Dragonbreath
HARRIET THE INVINCIBLE
Hamster Princess (#1)
by Ursula Vernon
Dial Books, August 2015
Harriet Hamsterbone is not your typical princess. She may be quite stunning in the rodent realm (you'll have to trust her on this one), but she is not so great at trailing around the palace looking ethereal or sighing a lot. She finds the royal life rather . . . dull. One day, though, Harriet's parents tell her of the curse that a rat placed on her at birth, dooming her to prick her finger on a hamster wheel when she's twelve and fall into a deep sleep. For Harriet, this is most wonderful news: It means she's invincible until she's twelve! After all, no good curse goes to waste. And so begins a grand life of adventure with her trusty riding quail, Mumfrey…until her twelfth birthday arrives and the curse manifests in a most unexpected way.

Agentur Poppenhusen
A beautiful, convincing first novel

HELDENTAGE
(Heroic Days)
by Sabine Raml
Heyne fliegt, March 2015
Lea Schmitt, nearly sixteen, is nicknamed "Spaghetti" by her friends. Her life changes dramatically when her father leaves the family to begin a new life in Ibiza, including a new family as well. From that moment on, Lea's mum shares her life with her "bottle friends": she spends it on the couch in the living room, drinking beer, smoking, and googleing people she once knew. Lea takes on the responsibility. She goes to the social welfare office to collect money, and to ask for some clothes and shoes for herself. Her mum orders her to buy beer and cigarettes, too, — until no money remains for food. Lea is always hungry, is dressed awfully, has got asthma and feels that she doesn't get enough air to breath properly. And she has to repeat a year in school because her teachers believe she plays truant: she never tells anyone that she has to go to the welfare office during the school time
But Lea has friends and a boyfriend, Lenny. She is being accepted, and she feels pretty because her set of friends continue to stay with her even when she has to go to school with the "babies". But when Lenny leaves her after a ten months relationship, things are getting even worse… What can Lea do?





Download the complete Sourcebooks Bologna List 2015
A suicide pact was supposed to keep them together, but a broken promise tore them apart
THE SISTER PACT
by Stacie Ramey
November 2015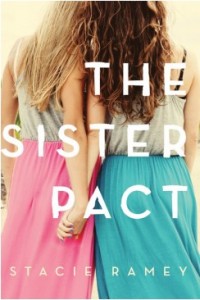 Allie is devastated when her sister Leah commits suicide—and not just because she misses her. The two teens made a suicide pact so that they'd always be together, and Allie can't understand why she was left behind.
Drugs seem to be the only thing that help Allie with her grief, and it just so happens that her dealer might be the only one who knows why Leah did what she did. As Allie struggles to uncover the truth, she must come to terms with the fact that she wasn't as close to her sister as she thought…and that some secrets are best left buried.
Stacie Ramey weaves beautiful writing into a heart-wrenching premise with her fresh new voice.

Juliana Stone
Perfect isn't always what it seems…
SOME KIND OF NORMAL
July 2015
What is Normal?
For Trevor normal was fast guitar licks, catching game-winning passes and partying all night. Until a car accident leaves Trevor with no band, no teammates and no chance of graduating. It's kinda hard to ace your finals when you've been in a coma. The last thing he needs is stuck-up Everly Jenkins as his new tutor—those beautiful blue eyes catching every last flaw.
For Everly normal was a perfect family around the dinner table, playing piano at Sunday service and sunning by the pool. Until she discovers her whole life is a lie. Now the perfect pastor's daughter is hiding a life-changing secret, one that is slowly tearing her family apart. And spending the summer with notorious flirt Trevor Lewis means her darkest secret could be exposed.
————-
Two shattered hearts are about to collide in smalltown Louisiana
BOYS LIKE YOU
May 2015
For Monroe Blackwell, one small mistake has torn her family apart–leaving her empty and broken. There's a hole in her heart that nothing can fill. That no one can fill. And a summer in Louisiana with her grandma isn't going to change that…
Nathan Everets knows heartache firsthand when a car accident leaves his best friend in a coma. And it's all his fault. He should be the one lying in the hospital. The one who will never play guitar again. He doesn't deserve forgiveness, and a court-appointed job at the Blackwell B&B isn't going to change that…
There's No Going Back
Captivating and hopeful, this achingly poignant novel brings together two lost souls struggling with grief and guilt–looking for acceptance, so they can find forgiveness.

When a local myth starts to seem like a dangerous reality, two girls are set on a path that could change their lives forever

WHAT WE KNEW
by Barbara Stewart
St. Martin's Griffin , July 2015
When Tracy and her best friend, Lisa, were kids, stories about a man—a creep who exposes himself to little girls—kept them out of the woods and in their own backyards. But Tracy and Lisa aren't so little anymore, and the man in the woods is nothing but a stupid legend. Right?
But someone is in the woods. Someone is watching. And he knows all their secrets, secrets they can't tell anyone—not even each other.
Lisa's just being paranoid. At least that's what Tracy thinks. But when a disturbing « gift » confirms her worst fears, it sets the girls on a dangerous journey that takes them beyond the edge of the woods. But reality is more terrifying than the most chilling myth, and what they find will test the bonds of friendship, loyalty, and love.
In Barbara Stewart's WHAT WE KNEW, Tracy and Lisa can't destroy the evil they'll face, but can they stop it from destroying each other?

The new Greg Weisman's series about an adventurous young girl, Rain Cacique, who discovers she has a mystery to solve, a mission to complete and, oh, yes, the ability to see ghosts
The RAIN OF THE GHOSTS Series
by Greg Weisman
St. Martins Griffin
SPIRITS OF ASH AND FOAM (#2)
July 2014
Welcome to the Prospero Keys (or as the locals call them: the Ghost Keys), the beautiful chain of tropical islands on the edge of the Bermuda Triangle where Rain Cacique lives. When Rain's maternal grandfather passed away, he left her his special armband: two gold snakes intertwined, clasping each other's tails in their mouths. Rain soon discovers that the armband is actually a zemi – a very powerful talisman created by the island's native Arawak Taino Indians – and that it allows Rain to see ghosts, including her own grandfather who is determined to help her uncover the Ghost Keys' hidden world of mystery and mysticism, intrigue and adventure.
Now, Rain Cacique's looking for a few answers — and the second zemi, a Taino relic that allows her to see dead people. But it's the first week of school, so she's pretty busy juggling teachers, homework, baby-sitting duties, new friends, missing tourist kids… and a vampire with a tribal twist
RAIN OF THE GHOSTS (#1)
December 2013
Rain Cacique is water-skiing with her two best friends Charlie and Miranda when Rain sees her father waiting for her at the dock. Sebastian Bohique, her maternal grandfather, has passed away. He was the only person who ever made Rain feel special. The only thing she has left to remember him by is the armband he used to wear: two gold snakes intertwined, clasping each other's tails in their mouths. Only the armband . . . and the gift it brings: Rain can see dead people.





Download the complete Sterling Lord Literistic Bologna List 2015
As well as their Backlist 2015
Seventeen-year-old Kenna Marsden is haunted by a violent tragedy she can't explain
THE KILLING JAR
by Jennifer Bosworth
Farrar, Straus & Giroux, Winter 2016
It's the best night of Kenna Marsden's life until she comes home to find her family slaughtered and the killer still in the house. Trapped, with death moments away, the killer reveals to Kenna that he didn't choose the Marsdens at random. He came there for her. She's the only one who can save him. But Kenna taps into an uncanny ability lying dormant inside her, and the killer winds up dead, while Kenna's family survives. Kenna's relief at having her family back is marred by the inexplicable, dark impulses that plague her now. Her search for help leads her to Eclipse, a nearby utopian commune. There, Kenna discovers an extraordinary new way of life as she learns who she really is, and the wonders she's capable of. But when she discovers a shocking connection between the unthinkable crime against her family and the commune leaders, Kenna realizes the inhabitants of Eclipse harbor dark secrets about her past, their inception, and their plans for her.
Novelist and screenwriter Jennifer Bosworth is the writer half of a writer director team, with Ryan Bosworth. Her debut novel, Struck, was published by FSG/Macmillan in 2012, and was featured as part of the Fierce Reads campaign. Jennifer's short films have screened at the LA Film and Music Festival, the Burbank International Film Festival, the Zero Film Festival, and the El Cid Short Film Night.

Danger lurks beneath
THE NEPTUNE CHALLENGE
The Neptune Series (#2)
by Polly Holyoke
Hyperion, May 2015
Genetically engineered to survive in the ocean, Nere and her friends are recovering from their long, treacherous journey to refuge and settling in at Safety Harbor. Despite its name, plenty of dangers still lurk just outside the colony's boundaries. When two among them are kidnapped, the remaining Neptune kids and their loyal dolphins must set out on a mission even more perilous than their first: infiltrate the kidnapper's fortress to save their friends and steal away a vital scientific secret that may save the world and its oceans. Fighting terrifying mutated creatures and teens, will the Neptune kids find a way to save their friends, themselves, and their underwater world?
Previously in this trilogy:
THE NEPTUNE PROJECT (#1)
(Hyperion, April 2013)
Nere feels more at home swimming with the dolphins her mother studies than she does hanging out with her classmates. Nere has never understood why she is so much more comfortable and confident in water than on land, but everything falls into place when she learns that she is one of a group of kids who have been genetically altered to survive in the ocean. These products of the "Neptune Project" will be able to build a better future under the sea, safe from the barren country's famine, wars, and harsh laws.
Fierce battles and daring escapes abound as Nere and her friends race to safety in this action-packed aquatic adventure

The author of THE SILVER LININGS PLAYBOOK is back with what early readers in New York and L.A. are calling the highwater mark of his young adult career
EVERY EXQUISITE THING
by Matthew Quick
Little, Brown Books For Young Readers, Spring 2016
Meet Nanette O'Hare, an unassuming teen who has been playing the role of dutiful daughter and conscientious student-athlete. When a beloved teacher gives her his dog-eared copy of The Bubblegum Reaper—the mysterious, out-of-print cult-classic—the rebel within Nanette awakens. But she learns there is a high price to pay, as she befriends the reclusive local author, experiments with a young Bukowski-quoting poet, and attempts to insert her true self into the world with wild abandon. A celebration of the self and the formidable power of story, this is Matthew Quick at his finest.

Obert Skye is back with a new series!
The WITHERWOOD Series
REFORM SCHOOL #1
by Obert Skye, Illustrated by Keith Thompson
Henry Holt, March 2015
When nearly killing a classmate gets seventeen-year-old Sadie Su kicked out of her third boarding school in four years, she returns to her family's California vineyard estate. Here, she's meant to stay out of trouble. Here, she's meant to do a lot of things. But it's hard. She's bored. And when Sadie's bored, the only thing she likes is trouble.
Emerson Tate's a poor boy living in a rich town, with his widowed mother and strange, haunted little brother. All he wants his senior year is to play basketball and make something happen with the girl of his dreams. That's why Emerson's not happy Sadie's back. An old childhood friend, she knows his worst secrets. The things he longs to forget. The things she won't ever let him.
Haunted is a good word for fifteen-year-old Miles Tate. Miles can see the future, after all. And he knows his vision of tragic violence at his school will come true, because his visions always do. That's what he tells the new girl in town. The one who listens to him. The one who recognizes the darkness in his past.
But can Miles stop the violence? Or has the future already been written? Maybe tragedy is his destiny. Maybe it's all of theirs.
Next book in this series: REFORM SCHOOL #2, publication date to be announced





Download the complete Text Publishing Bologna List 2015
From the author of Genesis and August, a new psychological thriller that questions what it is that makes us who we are
LULLABY
by Bernard Beckett
June 2015
Rene's twin brother Theo lies unconscious in hospital after a freak accident left him with massively disrupted brain function. There is hope, though. An experimental procedure—risky, scientifically exciting and ethically questionable—could allow him to gain a new life. But what life, and at what cost?
Only Rene can give the required consent. And now he must face that difficult decision.
But first there is the question of Rene's capacity to make that decision. And this is where the real story begins.
Bernard Beckett is a multi-award winning author of books and plays for young adults and one of New Zealand's most outstanding writers. In 2006 Bernard was awarded a fellowship for a project examining DNA mutations. This new direction in his life led to the publication of the sophisticated sci-fi novel Genesis, which has since been published in.

A magical tale for fans of Neil Gaiman, The Wildwood Chronicles and The Incorrigible Children of Ashton Place
IRIS AND THE TIGER
by Leanne Hall
February 2016
Twelve-year-old Iris has been sent to Spain on a mission: to discover to whom her eccentric AuntUrsula plans to leave her fortune – and her sprawling estate.
But from the moment Iris arrives at Bosque de las Nubes, she realises something isn't quite right. There is an odd atmosphere around the house, where time moves slowly and Iris's eyes play tricks on her.
While outside, in the wild and untamed forest, a mysterious animal moves through the shadows. Just what is Aunt Ursula hiding?
But when Iris discovers a painting named Iris and the Tiger, she sets out to uncover the animal's identity –putting her life in perilous danger.
Leanne Hall is the author of two novels for young adults, the Text Prize-winning This Is Shyness and its sequel Queen of the Night. Her work plays with the borders of reality and fantasy.

From the winner of the Text Prize, the much awaited sequel to THE BRIDGE
HAVOC
by Jane Higgins
March 2015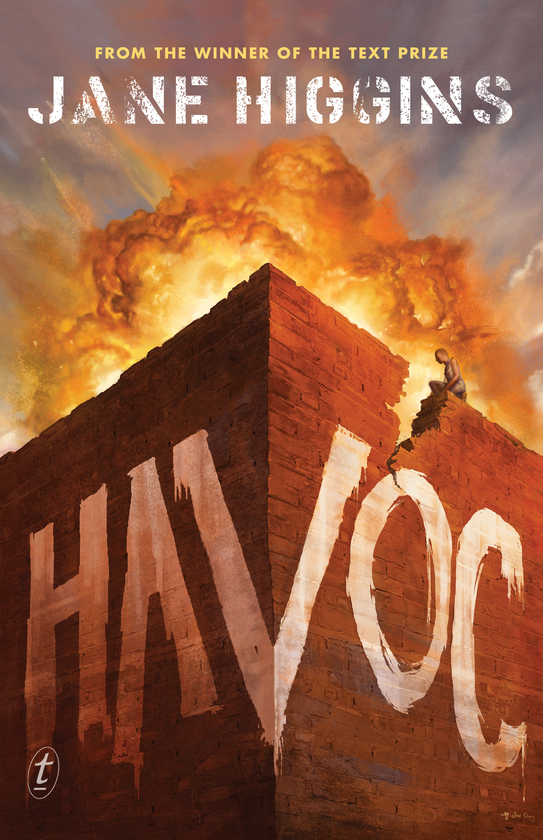 The ceasefire is barely holding. Southside waits, with a kind of hope that feels like defeat.
Then Cityside blows up the bridge.
And amid the chaos and rubble Nik and Lanya are drawn into a complex web of power, fear and betrayal.
Who is the girl found crying out from the bombed bridge? What is her connection to the secret experiments taking place at Pitkerrin Marsh? And why does she cry 'havoc'?
But before Nik can find out he must find his father, and face the hardest decision of his life.
Jane Higgins is a social researcher at Lincoln University, specialising in projects with teenagers. She has worked on many human rights campaigns and is interested in astronomy, mathematics and classic science fiction. She won the Text Prize for Young Adult and Children's Writing for her first novel, THE BRIDGE.

The worst part was the waiting. I swear I spent half my life with my chin on my hands, looking out of my bedroom window. The summer I turned seventeen we were all waiting…"

INBETWEEN DAYS
by Vikki Wakefield
October 2015
At seventeen, Jacklin Bates is all grown up.
She's dropped out of school. She's living with her runaway sister, Trudy, and she's in secret, obsessive love with Luke, who doesn't love her back. She's stuck in Mobius—a dying town with the macabre suicide forest its only attraction—stuck working in the roadhouse and babysitting her boss's demented father.
A stranger sets up camp in the forest and the boy next door returns; Jack's father moves into the shed and her mother steps up her campaign to punish Jack for leaving, too. Trudy's brilliant façade is cracking and Jack's only friend, Astrid, has done something unforgivable. Jack is losing everything, including her mind.
As she struggles to hold onto the life she thought she wanted, Jack learns that growing up is complicated—and love might be the biggest mystery of all.
Vikki Wakefield's first Young Adult novel, All I Ever Wanted, won the 2012 Adelaide Festival Literary Award for Young Adult Fiction, as did her second novel, Friday Brown, in 2014. Friday Brown was also an Honour Book, Children's Book Council of Australia, 2013. Among other awards, it was shortlisted for the prestigious Prime Minister's Awards, 2013.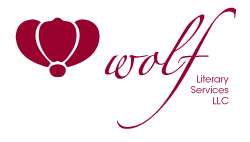 Download the complete Wolf Literistic Bologna List 2015
A new series from the bestselling author of ANNA DRESSED IN BLOOD
THREE DARK CROWNS (#1)
ONE DARK THRONE (#2)
by Kendare Blake
HarperTeen, Fall 2016
Three queens are born on Fennbirn Island but there is only one crown. And the last girl standing will be the one to wear it.
Fennbirn is a remote island of goddess worship and magic, ruled by a long line of powerful queens. It's a place of noble family dynasties with matriarchs who cultivate magic for the strength of their houses: naturists with the Goddess' touch for growing and nurturing, elementals who can call storms and breathe fire, poisoners immune to any toxin—or one can be cursed to have no magic at all. A curse which can be very unlucky indeed.
As is island tradition, when the queen's power begins to wane, the Goddess blesses her with triplet girls. They spend their youth together, growing as close as triplets can be, but as their powers begin to show, they're split up to be raised by the island's families to hone their magic for a dark purpose: assassinating their sisters before they kill her first.
With the intricate world-building of Game of Thrones and the dread and manipulation of Holly Black's The Curse Workers series, Kendare Blake combines the strengths from her previous titles for a series that is wholly new and utterly fresh.
Rights already sold: U.K/ANZ (MacMillan), Brazil (Globo), Germany (Blanvalet), Italy (Newton Compton), Taiwan (Faces)

A story about imperfect families, love taken for granted, and how internal strength can conquer any monster
SAD PERFECT
by Stephanie Elliot
FSG Children's, TBA
This is the story of an unnamed 16-year-old girl with ARFID, Avoidant/Restrictive Food Intake Disorder, an eating disorder with its own new category in the DSM-V. Ambitiously written in the second person, this is a heartbreaking, visceral perspective on disease, love, and recovery written with powerful lyrical strength.
Our main character has always struggled with ARFID, a disease she and her family don't really understand. She can eat the good stuff, chips and candy and ice cream, but she can't eat the stuff that keeps her alive, salads and pizza and meat. It's like she has a monster in her throat, one that dictates what she can eat, when she can see her friends, and who she can date.
Then she falls crazy-mad in love with Ben. She hides her disorder from him, pretending that she's fine, she's just not hungry. She stops taking her medication because she's happy now, she doesn't need it. And the monster starts ruining her life.
She starts coping in more and more extreme ways, the monster tightening its grip on her throat, making her say mean things to Ben while she wastes away from malnutrition. Then an ex-boyfriend accuses her of attempting suicide, and her parents commit her to the Crazy House.
It's only when everything seems lost that she can start piecing her life back together again. She finds love and support in unexpected places, and discovers that the real Crazy House might have been the place she'd called home.

A dangerous underworld of lies, shifting alliances, and the slippery interplay between magic and power
A CRIMINAL MAGIC
by Lee Kelly
Saga Press/Simon & Schuster, TBA
It's 1926 in Washington, D.C., and while Prohibition is the law of the land, speakeasies and bootleg have taken over the streets. Illegal substances are now a booming business, and the most coveted of all are elixirs called "Shine," the alchemistic concoctions of sorcerers. Mixed well, elixirs are euphoric, mind-bending, even life-giving. Mixed wrong, they can kill.
Seventeen-year-old Joan Kendrick is a young sorcerer from the back woods of Norfolk County managing her uncle's failing speakeasy. Her uncle's addiction to his own brew has left their home and business in shambles, and now the house is scheduled for repossession.
When a young gang member from D.C. comes looking for Joan's uncle, he's blown away by Joan's potent brew. He takes Joan to the city, where she's introduced to the underground elixir industry, steep competition for a high-quality Shine, and an ally in another sorcerer under the gang's thumb, for whom she starts to fall.




Download the complete Writers House Bologna List 2015
The new and hotly anticipated YA series from NYT bestselling author of the THEDARKEST MINDS trilogy,Alexandra Bracken
PASSENGER
by Alexandra Bracken
Disney Hyperion, January 2016
Etta, a modern teen, discovers she's inherited the ability to travel through time during an ill-fated violin performance–but it's no accident. A powerful family of travelers, the Ironwoods, has drawn her back through history to 1776 with a single purpose: to locate a stolen object of untold value, an heirloom lost to time. If she agrees to cross centuries and continents on their behalf to find it, she'll be returned to her proper time. With no other choice, Etta accepts the terms and the help of her only ally: Nicholas, a handsome young prize master of a privateering ship with his own mysterious ties to the Ironwoods. As they draw closer to each other and the end of their search, the true nature of the object, and the dangerous game the Ironwoods are playing, comes to light–threatening to separate Etta not only from Nicholas, but her path home…forever.

the brainchild of Funbrain and Poptropica, the onlineecosystem that originated Wimpy Kid and helped launch Big Nate into the stratosphere!
COSMOE'S WIENER GETAWAY
The Galactic Hot Dogs Series (#1)
by Max Brailler and Rachel Maguire
S&S, May 2015
Meet Cosmoe, the Earth-Boy. He's captain of the Neon Weiner, the finest flying food truck in the galaxy. Along with his bud, Big Humphree, he spends his days cruising the cosmos and staying crazy busy…

1. Cooking up a Mega-Dog. (Dude, this hot dog is the size of a jeep!)
2. Escaping mutant worm monsters, zombie space pirates, and grumpy robots. (What the butt?!)
3. Playing Super Moon Ninja Death Jab (Turbo Ear Slap! 9,000 points!!)
4. And…PROTECTING THE GALAXY from the Ultimate Evil. (He's kind of an awesome space guy.)
Right sold: US & UK (S&S), German (Oetinger), Norwegian (Gyldendal), Brazilian Portuguese (Sextante), Spanish (Penguin Random House), Korean (BIR), Hebrew (Kinneret), Simplified Chinese (Shanghai Gaotan), Greek (Dioptra), Bulgarian (Pro Books)
See more at: http://books.simonandschuster.com/Galactic-Hot-Dogs-1/Max-Brallier/Galactic-Hot-Dogs/9781481424943#sthash.RWvU6fyR.dpuf

The SIMPSONS meets THE WALKING DEAD in this hilarious post-apocalypticgraphic novel for middle-grade readers
THE LAST KIDS ON EARTH
by Max Brailler
Viking, October 2015
Ever since the monster apocalypse hit town, thirteen year old Jack Sullivan has been living in his tree house, which he's armed to the teeth with catapults and a moat, not to mention video games and an endless supply of Oreos and Mountain Dew scavenged from abandoned stores. But Jack alone is no match for the hordes of Zombies and Winged Wretches and Vine Thingies, and especially not for the eerily intelligent monster known only as Blarg. So Jack builds a team and with their help, Jack is going to slay Blarg, achieve the ultimate Feat of Apocalyptic Success.
Told in a mixture of text and black-and-white illustration, this is the perfect book for any kid who's ever dreamed of starring in his or her own comic book or video game. And stay tuned for the sequel, coming in Summer 2016!
Max Brallier is the author of more than twenty books and games, including the pick-your-own-path adventure CAN YOU SURVIVE THE ZOMBIE APOCALYPSE? He is the creator and writer of GALACTIC HOT DOGS.

In the spirit of HARUKI MURAKAMI and PERCY JACKSON, a new middle-grade adventure series with highstakes and wonderful heart
XANDER MIYAMOTO AND THE LOST ISLAND OF MONSTERS
by Margaret Dilloway
Disney (Hyperion, Summer 2016
Xander Miyamoto would rather do almost anything than listen to his sixth grade teacher, Mr.Stedman, drone on about weather disasters happening around the globe. If Xander could do stuff he's good at instead, like draw comics and create computer programs,and if Lovey would stop harassing him for being half Asian, he might not be counting the minutes until the dismissal bell.
When spring break begins at last, Xander plans to spend it playing computer games with his best friend, Peyton. Xander's father briefly distracts him with a comic book about some samurai warrior that pops out of a peach pit. Xander tosses it aside, but Peyton finds it more interesting.
Little does either boy know that the comic is a warning. They are about to be thrust into the biggest adventure of their lives—a journey wilder than any Xander has ever imagined, full of weird monsters even worse than Lovey. To win at this deadly serious game they will have to rely on their wits, courage, faith, and especially, each other. Maybe Xander should have listened to Mr. Stedman about the weather after all. . . 
Next book in this series: UNTITLED (Summer 2017)

Margaret Dilloway is the author of three adult novels, including the upcoming SISTERS OF HEART AND SNOW. Her novels often explore (among other things) what it means to be Japanese-American, and now she brings that same lens to her first book for middle-grade readers, XANDER MIYAMOTO. She lives in San Diego with her husband and three children.

Life is dirtier than Jo Montfort could have ever imagined. And the truth may be the dirtiest part of all
THESE SHALLOW GRAVES
by Jennifer Donnelly
Delacorte, September 2015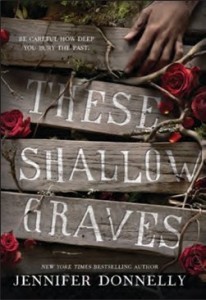 Jo Montfort is beautiful, rich, and soon to be married off to a rich bachelor—but that's the last thing she wants. Instead, Jo dreams of becoming a newspaper reporter like Nellie Bly, the boundary-breaking female reporter made famous by her book Ten Days in a Madhouse. Jo's biggest problem is not having her writing aspirations taken seriously. That is, until she learns that her father is dead—reported to have shot himself while cleaning his pistol. Charles Montfort was a newspaper tycoon, and, Jo knows, far too meticulous to accidentally set off a loaded gun. The more Jo hears about his death, the more something feels wrong about the story. Suicide is the obvious explanation, but Jo feels sure that is not the case. Then she meets Eddie—the young, smart, infuriatingly handsome reporter at her father's newspaper, and it becomes all too clear howmuch she stands to lose if she keeps searching for the truth. Only now it might be too late to stop.
Jennifer Donnelly is the author of Carnegie winning A NORTHERNLIGHT, REVOLUTION, and, most recently, THE WATER FIRE SAGA.
Rights sold: UK (Hot Key Books) and Germany (Piper.)

This highly illustrated middle-grade story follows an unlikely trio: the grandson of famous explorers who were lost at sea long ago, a former ballerina, and the grandson's best friend

THE DOLDRUMS
by Nicholas Gannon
Greenwillow Books, September 2015
Selected as one of the featured books on summer 2015's BEA Middle-Grade Buzz Panel
THE DOLDRUMS is the story of Archibald Benjamin Helmsley (you can call him Archer). The grandson of world-famous explorers Ralph and Rachel Helmsley, Archer longs for adventure beyond Willow Street—where you can find his museum-like home (complete with taxidermied polar bear), his school (a former Button Factory), and the home of his best friend, Oliver J. Glub. Archer is stuck. Some would argue that it's better to be stuck in a house than stuck on an iceberg (which happens to be the last place his grandparents were seen), but not Archer. Then Adelaide L. Belmont arrives on Willow Street. This is also the story of Adelaide, a former ballerina and possible crocodile victor. Together Archer, Oliver, and Adelaide set out to rescue Archer's grandparents. They are in it for the adventure… and the friendship
Rights sold: Brazil (Martins Fontes), Germany (Coppenrath), Italy (Mondadori)

In a world where dinosaurs rule once more, a girl must brave the treacherous terrain outside of her com-pound to search for her missing father…
THE ARK PLAN
by Laura Martin
HarperCollins, Summer 2016
Two hundred years ago, the first dinosaur was successfully cloned. One hundred and ninety years ago, the human race realizedthey'd made a colossal mistake and relinquished their place at the top of the food chain. Five years ago, Sky Mundy's father disap-peared from the underground Lake Compound where he had been hiding out with the surviving dregs of the human race.Yesterday,Sky received the package that would allow her to finally find outwhy.Today, she will leave Lake Compound forever with a map andher best friend Shawn in an attempt to solve the mystery of her father'sdisappearance.Tomorrow,she'll either know or be dead.
Laura Martin is a firm believer in having dreams and chasing themrelentlessly. She brought that philosophy to her classroom for sixyears as a 7th grade English teacher in Carmel, Indiana. When sheisn't writing stories about dinosaurs and underground civilizations, she can be found in Zionsville, Indiana with her dashing husband Josh, her adorable one-year-old daughter London, and hertwo opinionated and often stinky, bulldogs. She loves listening to an audiobook on long runs, eating chocolate chip cookie dough,and spending her summers at LakeShafer. THE ARK PLAN is her first novel.

A new YA thriller from the NYT bestselling author, Carrie Ryan

DAUGHTER OF DEEP SILENCE
by Carrie Ryan
Dutton, June 2015
"Unexpected twists and a jaw- dropping ending kept up mere a ding all night."– Kami Garcia
In the wake of the deadly devastation of luxury yacht Persephone, just three souls remain to tell its story—and two of them are lying. Only Frances Mace, rescued from the ocean after torturous days adrift with her dying friend Libby, knows that the Persephone wasn't sunk by a rogue wave as survivors Senator Wells and his son are claiming—it was attacked.
To ensure her safety from the obviously dangerous and very powerful Wells family,Libby's father helps newly orphaned Frances assume Libby's identity. Frances has spent years in hiding, trans-forming herself into Libby, and she can no longer allow the people who murdered her entire family and Libby to get away with it. After years of careful plotting, she's ready to set her revenge plans into motion—even if it means taking down the boy she'd once been in love with: the senator's son. The game has just begun, and Frances is not only playing dirty,she's playing to win.

A literary YA version of THE TIME TRAVELER'S WIFE meets THE INDIAN IN THE CUPBOARD
THE QUANTA OF MY BONES
by Heather Sappenfield
Flux, Winter 2016
THE QUANTA OF MY BONES is uniquely gorgeous. Heather Sappenfield weaves quantum physics into a time-traveling love story thatblossoms into magical realism—she's a narrative alchemist.
Sovern, a dyslexic outsider grieving the loss of her mother, discovers a time portal through certain trees on the ski moutain whereshe lives with her father. She travels through time and falls in love with a man living with his Native American tribe on that same spotmany centuries before.
Heather Sappenfield received an MFA from Pacific University. She has written for The Writer's Chronicle, Mountain Flyer Magazine, and Mountain House and Home. Her fiction has appeared in Meridian, Shenandoah, Limestone, and Tampa Review. She has been nominated for a Pushcart Prize and has been a finalist for the Serena McDonald Kennedy Award, the St.Lawrence Book Award, the Doris Bakwin Prize, and the Flannery O'Connor Award.

A thrilling action/suspense series for fans of The Fifth Wave about contemporary teens pulled in and out of an alternate reality where battling aliens is more than a game—it's life and death
THE GAME
by Eve Silver
Katherine Tegen Books
CRASH (#3)
June 2015
When Miki Jones is pulled from her life through time and space into some kind of game, her oncecontrolled existence spirals into chaos. In the game, she and a team of other teens are sent onmissions to eliminate the Drau, terrifying alien creatures. Thereis no practice run, no training, and no way out. Miki has only the guidance of secretive but maddeningly attractive team leaderJackson Tate, who says the game isn't really a game, that what Miki and her new teammates donow determines their survival and the survival of every other person on this planet.
–
Previously:
PUSH (#2)
(June 2014)
Miki Jones lives her life by her own strict set of rules, to keep control, to keep the gray fog of grief at bay. Then she's pulled into the Game, where she—and her team—will die unless she follows a new set of rules: those set by the mysterious Committee.. But rules don't mean answers, and without answers, it's hard to trust. People are dying. The rules are unraveling. And Miki knows she's being watched…
–
RUSH (#1)
(June 2013)
When Miki Jones is pulled from her life, pulled through time and space into some kind of game — her carefully controlled life spirals into chaos.In the game, she and a team of other teens are sent on missions to eliminate the Drau, terrifying and beautiful alien creatures. There are no practice runs, no training, and no way out. Miki has only the guidance of secretive but maddeningly attractive team leader Jackson Tate…
Rights sold in Complex Chinese (TTV), German (Fischer), Hebrew (Modan), Polish (Foksal),and Turkish (Pegasus).

A fast-paced, atmospheric thriller with a sequel to come!
LIES I TOLD
by Michelle Zink
HarperTeen, April 2015
Since Grace was adopted by the Fontaines, she has been carefully taught the art of the scam and hasan uncanny ability to switch personalities in order to help her"parents" pull off a job. She transforms herself into whoever she needs to be in order to gather secrets that enable her familytorip off whatever wealthy scion they've set their sights on. As their latest job starts to takeshape,Grace's confidence in the con begins to crumble. On top of that, her parents can't stop arguing and rich girl Rachel Mercer has her radar trained on Grace. Then an unexpected threat leaves the Fontaines high and dry, it becomes clear they've been suspicious of the wrong people all along
Michelle Zink first came to prominence with THE PROPHECY OF THE SISTERS. Her novel has beenoptioned by ABC Family as a TV series.

A series with a truly impressive sales history
THE GUARDIANS SERIES
by Lola StVil
Digital Edition

[slideshow_deploy id='3174′]
A group of teens from different backgrounds die horrible deaths while trying to save their loved ones. As a reward a council of supreme beings, consisting of Time, Death and Fate choose them to become powerful beings called « Guardians ». Their mission is to save the world from an ancient evil. The Leader of the team is Marcus Cane; a skilled, well intentioned but obstinate hottie.
The key to winning the mission starts with an innocent fourteen-year-old human girl named Emmy Baxter. Immediately after meeting, Marcus and Emmy fall for each other. Unfortunately, according to their clairvoyant and trusted guide, if they get together, it will bring about the end of humanity.
Marcus and Emmy's epic fight to save both the world and their relationship plays out on the streets of New York City and across the globe. Together they face vicious opponents, bloody battles, scandalous love triangles, and devastating losses.
Half way through the series, (book 5) things go from bad to worse when the council; Time, Death and Fate are destroyed by the very guide the team trusted. Without the council in place, evil has free reign to attack humanity. Shocked and betrayed, the team hunts down an artifact that can restore the council once again.
In the end, Emmy makes the ultimate sacrifice by allowing a powerful dark force to enter her body so that Marcus can kill it and get to the artifact they seek. Marcus and his team win but Emmy pays with her life. Grief stricken, Marcus stays on earth vowing never to leave her grave-site.
In the meantime two of the three new council members have been chosen. The team drags Marcus to a ceremony on the mountaintop to welcome the final member of the new council: Death.
When Death reveals herself, we learn that it's none other than Marcus' long lost love, Emmy. The two proceed to get married on the mountain range surrounded by the glow of angels.
They live happily ever after…for now.


BACK LIST: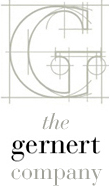 An epic adventure and a love story between a boy on Earth and a girl who's never belonged there
MAGONIA
by M.D. Headley
Harper Teen, Summer 2015
Aza Ray, 15, has been sick for as long as she can remember. Her lungs do not work properly, and the doctors do not why. There is something increasingly strange about her condition though: she seems to be having hallucinations – hearing a voice from the sky and seeing a ship in the clouds – and in her most recent visit to the emergency ward, they find a feather in her lungs. Aza does not want pity though and she handles her illness with cutting sarcasm and dark humor, alienating pretty much everyone, except for her friend Jason, a brilliant outcast. Days before her 16th birthday, Aza falls deathly ill and wakes up to finds that she is in Magonia, a sky kingdom in the clouds, where sailors of ships battle with pirates, undetected by humans below. Aza was born to be something different, to help save a community she's never known, but she cannot stop thinking about the people she left behind, especially Jason, who will not stop till he finds out what happened to Aza…MAGONIA is the start of an eye-opening new series, one that is alive with adventure and first love.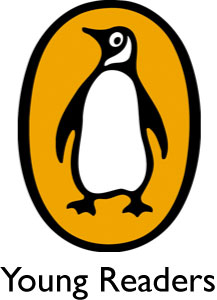 From the acclaimed author of ORIGIN and VITRO
KALAHARI
by Jessica Khoury
Razorbill, February 2015
A nail‐biting adventure from the bestselling author Jessica Khoury in which a zoologist's teen daughter and the five high school students she's hosting on safari discover a bizarre and highly contagious virus that threatens to ravage the Kalahari. And the entire human race.
Rights to ORIGIN have been sold in Bulgarian (Exlibris), Chinese Complex (Sharp Point Press), Czech (Egmont), Dutch (Clavis Uitgeverij), German (Arena Verlag GMBH), Polish (Wydawnictwo Wilga SA), Portuguese (Novo Conceito), Spanish (Grupo Anaya) and Turkish (Pegasus Yayincilik).
Rights to VITRO have been sold in Dutch (Clavis Uitgeverij), German (Arena Verlag GMBH) and Turkish (Pegasus Yayincilik).
—————-
Bon appétit! The Creature Department is about to become a mouth-watering sensation!
THE CREATURE DEPARTMENT SERIES
by Robert Paul Weston, illustrated by Framestore
Razorbill  November 2013/ November 2014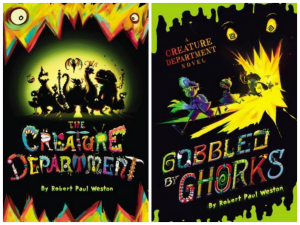 Elliot and Leslie find out that someone, or something, is behind the astounding electronics factory headquarters in their sleepy little town… They find stooped, troll-like creatures with jutting jaws and broken teeth; tiny winged things that sparkle as they fly; and huge, hulking, hairy nonhumans (with horns). It is unlike anything they've ever seen! And when these creatures are in danger, it's up to Elliot, Leslie, and every one of the unusual, er, « employees » to create an invention so astonishing it will save The Creature Department.
Foreign rights have been sold in Chinese Simplified (Shanghai Gaotan), German (Jacoby & Stuart Verlagshaus), Hungarian (Libri Gyerekkonyvkiado KFT), Portuguese (Editora Globo S.A.), Spanish (Santillana Ediciones Generales) and Turkish (Pegasus Yayincilik).
Film rights sold to FOX Animation:




The second book of The Goddess War series
MORTAL GODS
by Kendare Blake
Tor Teen, September 2014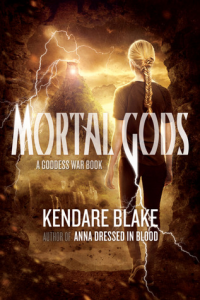 "This new series from one of the best up-and-coming horror/suspense writers around… updated Greek mythology but offers far more than Percy Jackson retread. This edgy first installment maneuvers forces into position; readers will want to stay tuned." — Kirkus Reviews on ANTIGODDESS
Old Gods never die… Or so Athena thought. As horrific afflictions bring the ancient immortals to their knees, a thoroughly modern Athena and Hermes travel the world searching for answers. What they find is Cassandra, the ordinary girl who can't remember her extraordinary past life, but who may be the key to the gods' survival. This second installment of the series that started with Antigoddess takes the developing war of the gods and goddesses to a whole new level.
Rights to ANTIGODDESS sold in: Czech (Baronet), Greek (Metaixmio), Portuguese Brazil (Novo Conceito), Turkish (Marti), UK (Orchard Books)


Their bears books have sold over 300 million copies worldwide:
The Berenstains
Harpercollins
The Berenstains have written over two-hundred Berenstain Bears books over the last 50 years. Total sales of the series have topped more than 265 million copies. Until the late 1980s, Stan and Jan continued their work as magazine cartoonists along with their children's books. Their son Mike became a children's book illustrator and author in the '70s and joined with his parents on magazine work in the '80s, moving to illustrating and was co-writing Berenstain Bearsbooks by 1992. The Berenstain Bears became popular beyond the world of children's books. The first animated TV show, an NBC Christmas special, was produced in 1979. During the '80s and '90s, there were Berenstain Bear Country attractions in a number of amusement parks. There have been four Berenstain Bears plays and stage musicals including the highly successful musical, The Berenstain Bears Live in Family Matters. Twenty-six Berenstain bears titles have been planned through 2017!
 
 
 
 

EASTER PARADE January 2014

Spring is here, the sun is shining, and the Berenstain Bears are getting ready for the Easter Parade! That is, everyone except Brother Bear, who just can't seem to get in good spirits. What will bring a smile to Brother Bear's face during this happy Easter celebration?

GRADUATION DAY April 2014

Brother and Sister are finishing another school year, and Bear Country School is holding a graduation ceremony for the whole school. This year Brother and Sister will get to wear a cap and gownand get a diploma. But what about Honey Bear? Will she be able to get in to the act?

GONE FISHIN' April 2014

Life-long fisherman Papa Bear delights in taking Brother and Sister fishing: finally he can share all the benefits of his knowledge and expertise! But Brother and Sister prefer to stick to their simple bamboo poles, bent pins, and worms. Can simple bamboo poles really be any match for Papa's fancy gear?

LEMONADE STAND April 2014

When Mama shares some fresh lemonade with the cubs, Brother and Sister Bear have a great idea—why not make a lemonade stand to share with the whole neighborhood? Sure enough, everyone stops by for a refreshing glass of lemonade, and the day turns into a wonderful event.
And also…
THANKSGIVING (April 2014): It's Thanksgiving time in Bear Country: a perfect time for the Bear family to go for a stroll and enjoy the sights of the season! Bright fall foliage, ripe red apples, pumpkins, and, of course, a fine fat turkey. Thanksgiving really is all around!
LOVE BUG (August 2014): When Sister Bear is chosen as the flower girl at a Valentine's Day wedding, she is over-the-moon with excitement. But when she starts to get carried away planning the dresses, flowers, cake, and more, things begin to go awry…
A feature film is in the works for the Berenstain bears Series with new line cinema division of Warner Bros, Walden Media and 21 Laps Productions (the producers of « The Night of the Museum » movies!)