LONDON
BOOK FAIR
2014
NON-FICTION
Download here our full catalogue in PDF format



Download here the complete Random House Best of Non-Fiction Spring 2014

Next exit: Utopia
VÖLLIG UTOPISCH (COMPLETELY UTOPIAN: 17 examples of a better world)
by Marc Engelhardt
Bertelsmann, March 2014
The increasingly close meshed life principles of a globalised economic order barely seem to leave room for alternatives and visions. At the same time, there is a growing longing for meaning, recognition and community in a world whose structure is getting more and more complicated. But indeed, they are to be found – projects and alternative societies in which, on the edge of globalisation, people with a spirit of adventure and a lot of chutzpah fulfil their dreams of a better life in the here and now and in the process are not infrequently extremely harsh in their criticism of established states.
Marc Engelhardt and his Weltreporter colleagues have visited such utopias in all parts of the world, from anarchy to sustainability, from love and creativity to freedom of information. In Argentina, Brazil, China, Denmark, Ethiopia, Germany, Greece, Indonesia, Israel, Namibia, the Netherlands, New Zealand, Russia, Serbia, South Africa, Spain, and the USA.

Human being as mere commodities – the dark side of affluence
SKLAVENMARKT EUROPA (SLAVE MARKET EUROPE: The billion-euro business with the human commodity)
by Michael Jürgs
Bertelsmann, March 2014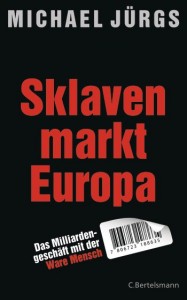 In 1948, the slave trade was outlawed world-wide in the UN Declaration of Human Rights. Yet today humans are still being humiliated as mere commodities, forced into prostitution, put on offer for sham marriages, kept as household slaves, and children are abducted or sold by their parents. The global networking of organised crime means that human trade in all its manifold forms is today more efficient and brutal than ever before. The business is lucrative, with a world-wide annual turnover of an estimated 31 billion euros, although in reality the figures are probably much higher. And since the « commodity » itself, unlike weapons, drugs and counterfeit medicines can be sold over and over again, the risk is much lower than with many other illegal dealings. The author has drawn an appalling picture of the dark side of affluence. He discusses which measures must be taken – from a more decisive fight against poverty in the « supplier » countries to a better information policy, both supported by the international community of nations.

5 months, 5 continents and a suitcase full of love stories
LOVE TROTTER
by Wlada Kolosowa
Kailash, March 2014
"How does the world love?" This is the question Wlada Kolosowa asked and set off for five months in search of lovers – in Egypt, Iran, Cambodia, China, Brazil, Russia, the USA and Turkey. She encounters all forms and notions of love, from romantic love, marriages of convenience, forbidden, hidden and even impossible love – and again and again the miracle of love.
Love in distant countries, however, is never as we think it is. Surprises and turnarounds are to be found precisely where we do not expect them.


Download here the complete Crown Publishing Group Rights Guide – London 2014

Mallika Chopra writes a book for the rest of us: the overstretched, overwhelmed, and overtired
LIVING WITH INTENT – Finding Joy and Purpose Each Day
by Mallika Chopra with a foreword by Deepak Chopra
Harmony, March 2015
When the hustle and bustle of life sidetracks you from living the way you intend, what can you do to get back on track? If you are the founder of a lifestyle dot.com as well as the daughter of a famous healer, there's all the more pressure to find out. As a mother, wife, and social media entrepreneur, Mallika Chopra frequently wondered how she could possibly do one more thing. Like so many, she was taking lousy care of herself and having a difficult time finding meaning and purpose in each day. In LIVING WITH INTENT Mallika Chopra shares a practical yet deeply personal look at her year-long journey to discover some workable answers. Along the way, she sat down with respected experts, including Andrew Weil, Eckhart Tolle, Gretchen Rubin, Marianne Williamson, Daniel Siegel, and others, who opened up about their own experiences. The search for meaning in life is a perennial topic globally. But what if you just don't have the time to find your purpose?
Mallika Chopra is the successful author of two previous gift books for parents, 100 PROMISES TO MY BABY and 100 QUESTIONSFROM MY CHILD. She has been licensed in 14 territories.

The Gucci story is a universal story of love and family, loyalty and betrayal
IN THE NAME OF GUCCI
by Patricia Gucci
Crown Archetype, January 2015
In every biography written about the Gucci family, the names Bruna Palombo and Patricia Gucci receive, at most, three or four sentences. That is because their unique story has been kept under wraps until now. For the first time, the once illegitimate daughter of the Gucci founder tells us the Shakespearean family drama that ends with her as the chosen and sole heir of Aldo Gucci. This story, inspired by the revelation of a chest full of love letters between Gucci and his longtime love, Patricia's mother, will tear down the corporate facades and get closer than any outside biographer ever could. For the first time, viewers will have rare access to the very heart and vision of the fashion dynasty's architect: Aldo Gucci. We witness the remarkable rise, fall, and collapse of this fashion house through the eyes of Aldo's only daughter, who simultaneously tells of the love story between her father and mother—his mistress-turned-wife Bruna Palombo, who is still with us and a major source of information. The Gucci story is well-documented, but it's never been told like this before.

Love, War and a Ruined House in France
A FIFTY-YEAR SILENCE
by Miranda Richmond Mouillot
Crown, January 2015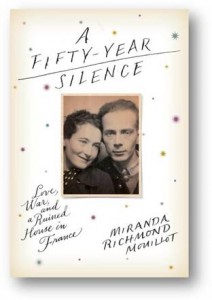 In 1948, Miranda's grandparents, Armand and Anna, who had survived Nazi-occupied France, bought an old stone house in the south of France. Her grandmother, a physician, and her grandfather, later an interpreter at the Nuremberg Trials, had survived the war in France through a combination of luck and wits. Five years later, Anna packed her bags and walked out on Armand, taking his typewriter and their two children. The two never spoke to each other for the rest of their lives. No one in the family knew why or dared to unravel the mystery, but Mouillot's curiosity and need to understand her heritage compelled her to break the silence. Why is her grandfather so angry with her grandmother, refusing for 50 years even to utter her name? The intertwined narratives form a seamless whole that touches on some very big issues: how history, family, and the individual inform one another; how we write—and rewrite—history to fulfill our own needs; the danger of being consumed by the past; the burden of history, of secrets and silence; and the limits of knowledge and memory.
The writer and translator Miranda Richmond Mouillot lives in South of France since 2004.

There's More to Life Than Being Happy
THE POWER OF MEANING
by Emily Esfahani Smith
Crown, Spring 2016
In THE POWER OF MEANING, Emily Esfahani Smith writes of a growing sense that the popular hunt for happiness is failing us. Emily argues that all of the early research and « how to be happy » books have been important stepping stones, but the real quest should be for meaning, the key to a content, full life. The academic world of positive psychology is already shifting their research and their focus, and for the first time, THE POWER OF MEANING takes readers inside the new studies and the argument for leaving the happiness rat race behind in favor of a quest for meaning.
Based on prodigious reporting and a brilliant survey of emerging cognitive science, Emily illustrates how people are longing to achieve meaning by breaking free from the self-serving pursuit of happiness and by providing service to others. By bringing their unique talents and life purpose to bear, forging strong deep relationships with friends and family, and connecting with sources of spiritual inspiration and guidance, a true meaning can be realized.

Mickey Singer provides a road map to a new way of living not in the moment, but to exist in a state of perpetual happiness
THE SURRENDER EXPERIMENT
My Journey Into Life's Perfection
by Mickey Singer
Harmony, March 2015
 « Michael Singer takes you step-by-step through the process of Gyana, the Yoga of the Intellect, to the Source. Moreover, he does it with elegant simplicity. Read this book carefully and you will get more than a glimpse of eternity. » —Deepak Chopra
Spirituality is meant to bring about harmony and peace. But the diversity of our philosophies, beliefs, concepts and views about the soul often leads to confusion. To reconcile the noise that clouds spirituality, Michael Singer combines accounts of his own life journey to enlightenment—from his years as a hippie loner to his success as a computer program engineer to his work in spiritual and humanitarian efforts—with lessons on how to put aside conflicting beliefs, let go of worries and transform misdirected desires.

The Science of Doing Your Best When It Matters Most
PERFORMING UNDER PRESSURE
by Hendrie Weisinger and J.P. Pawliw-Fry
Crown Business, February 2015
Nobody performs better under pressure. Regardless of the task, pressure ruthlessly diminishes our judgment, decision-making, attention, dexterity, and performance in every professional and personal arena. PERFORMING UNDER PRESSURE introduces the concept of pressure management, offering a score of empirically tested strategies to help us overcome the sabotaging effects of pressure.
PERFORMING UNDER PRESSURE addresses the greatest obstacle to our success, whether in a sales presentation or on the golf course, interviewing for a job, or performing on stage. The reality is pressure makes us do worse and sometimes leads us to fail utterly. The book draws on original studies and firsthand accounts from Olympic athletes and performers in all walks of life and offers 22 specific strategies each of us can use to reduce pressure in our personal and professional lives and allow us to better excel in whatever we do.
The bestselling author Hendrie Weisinger is a world-renowned psychologist and pioneer in the field of pressure management. He has consulted with and developed programs for dozens of Fortune 500 companies and government agencies, and has taught in the MBA programs at Wharton, UCLA, NYU, and MIT. J.P. Pawliw-Fry is a psychologist and international performance coach to both Olympic athletes and coaches, and to senior business leaders at Fortune 500 companies as well as the CIA.



Download here the complete David Black Agency London Bookfair List 2014

The first definitive biography of Muhammed Ali
ALI: A LIFE
by Jonathan Eig
Harcourt Houghton Mifflin, 2016 (Manuscript due March 2016)
Eig will begin at the beginning, following Ali from childhood through his Six Golden Glove titles in Louisville, his gold medal in the 1960 Rome Olympics, and the pro career followed back in the States. From there, we'll see Ali's perspective on being black in America begin to change, as he becomes involved with members of the Nation of Islam. With his newfound religion, Ali rejects the expectations of white America, refusing to fight in Vietnam, and ultimately sparking a change in popular view of the war.
We'll see Ali at his physical peak, as he defeats Sonny Liston, and then George Foreman. And, ultimately, Eig will show us the irreversible neurological effects of a career in professional boxing, his stepping in and out of retirement, and the series of unfortunate business decisions that followed when Ali retired for good. We'll see Ali at the 1996 Atlanta Olympics, the American hero in a white track suit, and today, debilitated by Parkinson's, not having given a public appearance in years.
Jonathan Eig is the New York Times bestselling author of three critically acclaimed books: LUCKIEST MAN: The Life and Death of Lou Gehrig, which the Times called among "the first rank of sports biographies," OPENING DAY: The Story of Jackie Robinson's First Season, and GET CAPONE. In October, his fourth book, THE BIRTH OF THE PILL, will be published by W.W. Norton.
Rights sold in Dutsch (Carrera)


Download here the complete Frances Goldin Literary Agency London Bookfair List 2014

A touching book about the redemptive power of reading and literature
READING WITH PATRICK
by Michelle Kuo
Random House, Manuscript due July 2014
In 2009 Michelle Kuo was in law school, after having spent two years in a very poor part of Arkansas with Teach for America, when to her shock she learned that one of her most promising former students, Patrick Roddy, had killed someone. After visiting Patrick, she made the impulsive decision to stay. At first, she didn't have any idea what she would do there, but visiting Patrick again, realizing that he had lapsed back into illiteracy, she made another impulsive decision and gave him homework. In this way, they recreated their roles as teacher and student, and started reading together, beginning with The Lion, The Witch and the Wardrobe.
READING WITH PATRICK is the story of the seven months Michelle spent teaching Patrick in jail. It's about Michelle's experience as an Asian-American whose parents are dismayed by their daughter's unconventional choices. It's about her loneliness in the Mississippi Delta, and the urban pleasures that pull her guiltily away. It's a meditation on the obligations of the privileged, and how so many in our country are abandoned. Throughout the story Michelle wonders about what she's doing, whether it's crazy and whether it will make any difference for Patrick. But in the end, even though she resists too-easy redemptive stories of teacherly heroism, it really does feel as if her astonishing rescue mission will succeed. We start to think that Patrick's life will really be changed.
Michelle Kuo has published in the New York Times and the Los Angeles Review of Books. She currently lives in France, where her husband teaches history at the American University of Paris.


Download here the complete Friedrich Agency London Bookfair List 2014

A transformative narrative that captures, in a wholly original way, the heartbreaking beauty of nature and the always-searching, ever-evolving power of storytelling
PHENOMENAL:
A Hesitant Adventurer's Search for Wonder in the Natural World
by Leigh Ann Henion
Penguin Press, January 2015
When The Washington Post sends Leigh Ann Henion to the migration site of the monarch butterflies in central Mexico, she begins to feel her sense of wonder stir. With the birth of her son and burgeoning professional life, however, she suppresses that curiosity. Until, PHENOMENAL: Setting out to rekindle a child like sense of wonder in her increasingly routine, always-busy life, Leigh Ann experiences a selection of the earth's most dazzling natural phenomena. In the process of exploring natural phenomena—from the famous Northern Lights to the obscure perpetual lightning storms in South America, Henion meets and befriends a chorus of characters. They all, in their own ways, remind us that wonder isn't about finding answers. It's about becoming more comfortable with questions.
This is the story of how—in an abstract, digital world of over-specialization and iEverything—one woman became the expert witness of her own life, ultimately bringing an adult-size, global sense of wonder home to bear on her own backyard.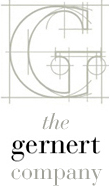 Download here the complete Gernert Company London Bookfair List 2014

DATACLYSM
Who We Are (When We Think No One's Looking)
by Christian Rudder
Crown, September 2014
 7-figure deal with Crown for North American Rights following an 11-party auction. Sold in seven foreign territories including at auction in the UK. Announced 1st printing 125,000
Big Data is used to spy on us, hire and fire us, and sell us things we don't need. In Dataclysm, Christian Rudder puts this flood of information to an entirely different use: understanding human nature. Drawing on terabytes of data from Twitter, Facebook, Reddit, OkCupid, and many other sites, Rudder examines the terrain of human experience to answer a range of questions: Does it matter where you went to university? How racist are we? How do political views alter relationships?
Rudder shows that in today's era of social media, a powerful new approach is possible, one that reveals how we actually behave when we think no one is looking. Outrageous and illuminating, filled with engaging charts, graphs and photos, Dataclysm is a portrait of our essential selves and a first look at a revolution in the making.
Christian Rudder is co-founder of OkCupid and now serves as chief data analyst and author of the popular blog OkTrends. He graduated from Harvard in 1998 with degrees in English and Math.
Rights sold in: English UK (Fourth Estate), German (Carl Hanser), Dutch (Atlas-Contact), Portuguese – Brazil (Editora), Japanese (Diamond), Spanish (Santillana Ediciones), Chinese (China CITIC)

Silicon Valley legend Peter Thiel's vision for building the companies of the future
ZERO TO ONE
Notes on Startups, or How to Build the Future
by Peter Thiel with Blake Masters
Crown Business, September 2014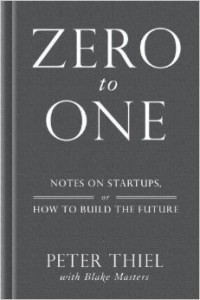 Every moment in business happens only once. The next Bill Gates will not build an operating system. The next Mark Zuckerberg won't create a social network. If you are copying these guys, you aren't learning from them. Doing what we already know how to do takes the world from 1 to n, adding more of something familiar. But every time we create something new, we go from 0 to 1. The act of creation is singular, as is the moment of creation, and the result is something fresh and strange.
Progress comes from monopoly, not competition. If you do what has never been done and you can do it better than anybody else, you have a monopoly. But the more you compete, the more you become similar to everyone else. Competition destroys profits for individuals, companies, and society as a whole.
ZERO TO ONE is about how to build companies that create new things. The single most powerful pattern Thiel has noticed is that successful people find value in unexpected places, and they do this by thinking about business first from principles instead of formulas. Ask not what would Mark do? Ask instead: What valuable company is nobody building?
Peter Thiel is a technology entrepreneur and investor best known for co-founding PayPal.
Rights sold in more than ten territories.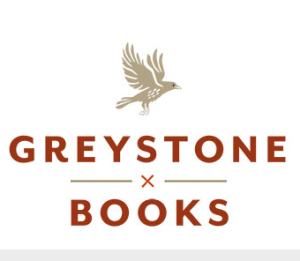 Download here the complete catalogue Greystone Books Spring 2014

The new politics of food
FEEDING FRENZY: Land Grabs, Price Spikes, and the World Food Crisis
by Paul MacMahon
April 2014 (Canada)/ May 2014 (U.S.)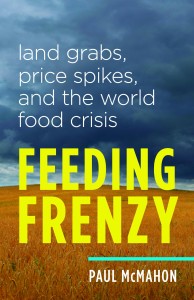 FEEDING FRENZY traces the history of the global food system and reveals the underlying causes of recent turmoil in food markets. Supplies are running short, prices keep spiking, and the media is full of talk of a "world food crisis." This raises some big questions. Can we feed a population that will grow to 9 billion by 2050? Are we running out of land and water? Can we rely on free markets to provide? This book reveals trends that could lead to more hunger and conflict. But Paul McMahon also outlines actions that can be taken to shape a sustainable and just food system.
Paul McMahon has authored reports on sustainable food systems as an advisor to The Prince of Wales' International Sustainability Unit and to the UN's Food and Agriculture Organization. He co-founded and now helps run SLM Partners, a business that invests in sustainable agriculture.



Download here the complete Harpercollins London Bookfair list 2014

Behind-the-scenes stories from the lives of the White House service staff, from the Kennedys to the present
THE RESIDENCE: Inside the Private World of the White House
by Kate Andersen Brower
Harper, April 2015 (Manuscript due September 2014)
About ninety maids, butlers, cooks, florists, calligraphers, engineers, and other staff share their lives with each other and the First Family of the United States. They maintain the six-floor residence's 132 rooms, 35 bathrooms, 28 fireplaces, three elevators, and eight staircases, and they cook in the kitchen that can prepare hors d'oeuvres for thousands of guests. They gather in the lower level's basement kitchen to trade gossip, forge lifelong friendships, and sometimes even fall in love. THE RESIDENCE tells their stories. Beginning with the Kennedys, who in the dawn of the television age first made the presidential residence a modern public attraction, Kate Andersen Brower compiles an oral history that has never been comprehensively recorded, speaking to dozens of former White House staff members. The book offers charming anecdotes of closeness between the First Family and their staff as well as surprising tension, some even producing lawsuits, that has plagued the staff over the decades.
Kate Andersen Brower spent four years covering the Obama administration for Bloomberg News. She is a former CBS News staffer and Fox News producer and has written for Bloomberg Businessweek and The Washingtonian.

From sleeping in a car to becoming a multimillionaire: an invaluable guide full of anecdotes from an amazing life
ACT LIKE A SUCCESS, THINK LIKE A SUCCESS: Discovering the Way to Life's Riches
by Steve Harvey
Amistad, November 2014
From the #1 New York Times bestselling author of ACT LIKE A LADY, THINK LIKE A MAN (rights sold in more than 30 foreign languages) comes the highly anticipated follow-up about what it takes to be successful. When Steve Harvey was in his thirties he was a struggling comedian and living in his car. Just as he was about to give up his dream, he received a call from The Apollo Theatre where they wanted him to perform. He had no money to get to New York, but with perseverance and some prayers he managed to overcome the setback and move on.
In ACT LIKE A SUCCESS, THINK LIKE A SUCCESS, Steve explains this as a "Pushback, Pushforward" moment. We all have situations in life when we have to make a conscious decision to move forward with our dream or walk away. Steve believes that anyone aspiring for a better life should be prepared for accidents. One should constantly work on developing their gift, the gift that God has given each of us, so that when opportunities arise we will be ready.

A new fitness plan for time-starved people
THE 20-MINUTE BODY: 20 Minutes, 20 Days, 20 Inches
by Brett Hoebel
HarperWave, January 2015 (Manuscript due May 2014)
From his days as a trainer on "The Biggest Loser", Bret Hoebel knows that when people spend hours on a treadmill, they'll lose weight. But he also knows that most of his clients don't have the time or desire to spend that much time in the gym. In fact, the most current science in exercise and weight loss shows us that the most effective way to burn fat and build muscle isn't to spend more time working out – but to work out more effectively. In 20-MINUTE BODY, Hobel showcases a new fitness plan for time-starved people everywhere. Based on the principles of high intensity interval training, these three levels of resistance and cardio workouts will help readers lose up to 20 inches in 20 days. Brett's self-assessment directs readers to their starting point: beginning, intermediate, or advanced. Each level comes with a distinct plan of high-intensity workouts that take only 20 minutes. The 20-MINUTE BODY nutrition section is also designed in levels, helping readers to slowly clean up their diet, cutting out junk foods and processed foods little by little, until only whole, natural foods become the fuel to their fire. Recipes for breakfast, lunch, dinner, dessert, and snacks will be modifiable to meet readers' needs, and all can be made in 20 minutes or less.

Renowned neurologist Dr. Frances E. Jensen offers a revolutionary look at the brains of teenagers
THE TEENAGE BRAIN: A Neuroscientist's Survival Guide to Raising Adolescents and Young Adults
by Dr. Frances E. Jensen, Amy Ellis Nutt
Harper, September 2014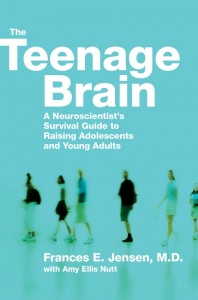 THE TEENAGE BRAIN is the first book of its kind to focus exclusively on the mind development of adolescents and will dispel the many widespread misunderstandings about teenage brains. THE TEENAGE BRAIN will offer practical suggestions for how parents, teens, schools, even the legal system can better deal with adolescents on their journey into adulthood.
Frances E. Jensen, M.D. Is Chair of the Department of Neurology in the Perelman School of Medicine at the University of Pennsylvania. She is an internationally-known expert in neurology and the teenage brain and is an office-holder with the Society for Neuroscience and the American Epilepsy Society. She was the only neurologist contributing to an amicus brief for the recent Supreme Court decision outlawing sentences of "life without parole" for juvenile offenders in non-homicide cases.
Rights sold in: Hebrew (Kinneret), Italian (Mondadori), Korean (Woongjin Think Big Co), English UK (HarperCollins UK)

A guide to losing weight while looking and eating like a goddess
THE ORIGINAL GREEK DIET
by Maria Loi, Sarah Toland
William Morrow, September 2014 (Manuscript due April 2014)
Science and sensuality meet to create THE ORIGINAL GREEK DIET, co-written by world-famous chef and the "Martha Stewart of Greece," Maria Loi, and health journalist and former Olympic athlete, Sarah Toland. The "Original Greek Diet" combines classic Mediterranean ingredients like olive oil, yogurt, and honey, turning them into delicious, healthy recipes that satisfy your soul and your palette. There is no starving, no long hours spent at the gym, and no restrictive plans that eliminate carbs, dairy, caffeine, or alcohol. You eat to enjoy yourself, just like the ancient Greek goddesses.
Structured around the 12 food pillars of the traditional Greek diet, the book provides 100 healthy, authentic Greek recipes for you to enjoy. Not only will you be eating delicious foods that are healthy and 100% unprocessed, you'll also enjoy knowing that new research shows that the Mediterranean diet is the healthiest food plan in the world, and is especially noted for its positive effects on heart health. The book includes tips on how to incorporate easy exercises and improved sleep – both metabolism boosters – into your Aphrodite lifestyle.

The largest near-death experience study in history
GOD AND THE AFTERLIFE: The Groundbreaking New Evidence of Near-Death Experience
by Jeffrey Long
HarperOne, September 2014 (Manuscript due April 2014)
In his New York Times bestselling book EVIDENCE OF THE AFTERLIFE, Dr. Jeffrey Long stunned readers by presenting findings from his work at the Near Death Experience Research Foundation (NDERF), where he gathered over 1,300 accounts of near-death experiences (NDEs) from all over the world, the majority of which pointed toward a strong scientific case that there was life after death. Long has continued to do work with this database, and more than doubled the number of near-death experience accounts to over 3,000.
Once again, the evidence overwhelmingly points to the existence of an afterlife, but this time Long goes a step further to give another startling scientific finding: that God exists. Long found that though there are a wide variety of differences in how people experience NDE's (some see a bright light, others go through a tunnel, still others experience a review of their life), there was one point on which many of the accounts were uniform: a description of God. Spectacularly, regardless of religion, race, or anything else, people experienced a God who radiated love and grace. This book will expand upon Long's findings about the afterlife and will be the first deep scientific exploration of those who have reported going to the frontier of heaven, met God, and have returned to report their journey.

How to stand out in a world that is constantly distracted
CAPTIVOLOGY: The Science of Capturing People's Attention
by Ben Parr
HarperOne Business, March 2015 (Manuscript due September 2014)
Whether you want to attract the attention of a suitable mate, a board room, or even go the opposite way and learn how to disappear, Parr will show you how to do it. His research relies on science, history, and the psychology of "captivation triggers." He explains what these triggers are and cites real world examples of these triggers in use. Each chapter contains a captivation experiment to illustrate how useful his advice can be, and how readers can apply these lessons to their own lives. A standout component of this book is not just Parr himself, but his massive pool of the top experts in every field.
Ben Parr is widely considered one of the most respected and sought after technology entrepreneurs, investors, and journalists working today. Ben is currently the co-founder and managing partner of the venture capital firm #DominateFund (investors include Justin Beiber, Lil Wayne, and Drake, among others) as well as a lead columnist and host for the popular technology website, CNET.

The path to achieving what we want begins with taking care of ourselves
THE NEW SCIENCE OF SUCCESS
by Emma Seppala
HarperOne, March 2015 (Manuscript due September 2014)
Stanford University Professor Emma Seppala reveals recent scientific evidence that debunks many of the theories we live by to achieve success. The pace of our lives is increasing at an often overwhelming rate. We believe that in order to be successful we have to be a workaholic; to be productive, stress is inevitable; to be creative, you need angst; to get ahead, you need to sacrifice leisure and family time. Something has to give, and more often than not, the price we pay is our own health and well-being. These theories, says Seppala, are false and counterproductive. The truth is that the path to achieving what we want, while being happy and healthy enough to enjoy our lives, begins with taking care of ourselves. Using research from a diverse array of psychological and neuroscientific laboratories.
Emma Seppala, Ph.D., is the Associate Director of the Center for Compassion and Altruism Research and Education at Stanford University. She is a popular Psychology Today blogger and frequent contributor to The HuffingtonPost. Originally from Paris, she speaks five languages: English (native), French (native), German (native), Spanish (fluent), and Mandarin Chinese (conversant).
Rights sold in: Dutch (Bruna), Korean (Korea Economic Daily & Business Publications), English UK (Piatkus)

The incredible story of a woman fated to live her life in the shadow of one of history's most monstrous dictators
STALIN'S DAUGHTER
by Rosemary Sullivan
Harper, April 2015
Svetlana Stalina, who died on November 22, 2011 at the age of 85, was the only daughter and last surviving child of Josef Stalin. Beyond her controversial defection to the United States in a cloak and dagger escape via India in 1967, Svetlana Stalina's journey from the beloved daughter of a fierce autocrat to her death in small-town Wisconsin is an astonishing saga. Publicly she was the young darling of her people; privately she was controlled by a tyrannical father who dictated her every move, even sentencing a man she loved to ten years hard labor in Siberia. She burned her passport soon after her arrival in New York City and renounced both her father and the Soviet Union. She married four times and had three children. In 1984, she returned to the Soviet Union, this time renouncing the US, and then reappeared in America two years later, claiming she had been manipulated by her homeland. She spoke four languages and was politically shrewd, even warning in the late 1990s of the consequences of the rise to power of former KGB officer Vladimir Putin. Svetlana Stalina spent her later years as a nomad, shuttling between England, France, and the US, a woman shaped and torn apart by her father's legacy.
Rights already sold in: Czech (Albatros), Danish (Informations Forlag), Dutch (De Geus), Estonian (Tanapaev), Finnish (Otava), Polish (Znak), Portuguese – Brazil (Globo); Portuguese – Portugal (Temas e Debates), Slovak (Ikar), Swedish (Norstedts), Russian (Astrel); UK (Fourth Estate)

Easy recipes for a workable grain-free lifestyle
THE GRAIN-FREE FAMILY TABLE: 125 Delicious Recipes for Fresh, Healthy Eating Every Day
by Carrie Vitt
William Morrow Cookbooks, December 2014 (Manuscript due April 2014)
When successful food blogger Carrie Vitt was suddenly diagnosed with Hashimoto's Disease, an autoimmune disorder that affects the thyroid, she was immediately put on an elimination diet to cleanse her system. She was forced to give up gluten and grains. In an unsuccessful attempt to find recipes that followed her strict diet guidelines but still tasted good, Carrie began experimenting with her own grain-free recipes. Carrie eventually reversed her thyroid disease, a feat her doctors thought impossible. She shared her story and recipes on her blog and urged readers to try a grain-free diet. With a rise in gluten and wheat intolerances, THE DELICIOUSLY ORGANIC GRAIN-FREE FAMILY COOKBOOK provides easy, delicious recipes and realistic meal plans for a workable grain-free lifestyle. Recipes include basics such as pie crust and homemade nut butter, as well as breakfast recipes such as Pork Carnitas Breakfast Crepe Tacos and Grain-Free Biscuits; other recipes include Avocado with Mango-Shrimp Salsa, Thyme and Cheddar Crackers, Roasted Garlic Alfredo with Chicken and Vegetables, Spinach-Turkey Burgers with Pesto and Mozzarella, and Cauliflower "Fried Rice."

A must-read, desktop manual for every person in business today
THE REAL-LIFE MBA: The 23 Biggest Dilemmas of Work Today and How to Solve Them
by Jack Welch, Suzy Welch
HarperBusiness, May 2015 (Manuscript due November 2014)
You can talk about theories, concepts, and ideologies all you want, but when it gets right down to it, winning in business is all about mastering the gritty, inescapable, make-or-break, real-life dilemmas that define the new economy, the old economy, and everything in between. In the decade since their blockbuster international bestseller WINNING was published, Jack and Suzy Welch have dug deeper into business, traveling the world consulting to businesses of every size and in every industry, working closely with entrepreneurs from Mumbai to Silicon Valley, starting their own company, and owning and managing more than 40 companies through private equity.
Their new database of knowledge will infuse the pages of THE REAL-LIFE MBA with fresh, relevant stories and equally powerful solutions.
Jack Welch is currently the head of Jack Welch, LLC, where he serves as a consultant to a small group of Fortune 500 business CEOs and speaks to business people and students around the world. Welch published the international bestseller WINNING, co-written with Suzy Welch.
Suzy Welch is a television commentator and noted business journalist. She is the author of the New York Timesbestseller 10-10-10: A LIFE TRANSFORMING IDEA.
Rights sold in: Japanese (Nikkei Publishing), Portuguese – Brazil (Sextante), Turkish (Optimist Yayinlari)


Download here the complete Henry Holt London Bookfair List 2014

A masterfully told narrative of how, after 9/11, the Americans defeated the Taliban only to revive them. An admirable achievement
NO GOOD MEN AMONG THE LIVING
America, the Taliban, and the War through Afghan Eyes
by Anand Gopal
April 2014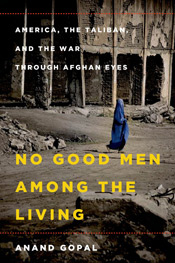 In the popular imagination, Afghanistan is often regarded as the site of intractable conflict, the American war against the Taliban a perpetually hopeless quagmire. But as Anand Gopal demonstrates in this stunning chronicle, top Taliban leaders were in fact ready to surrender within months of the U.S. invasion of Afghanistan, renouncing all political activity and submitting to the new government. Effectively, the Taliban ceased to exist—yet the American forces were not ready to accept such a turnaround. Driven by false intelligence from corrupt warlords and by a misguided conviction that Taliban members could never change sides, the U.S. instead continued to press the conflict, resurrecting the insurgency that persists to this day.
Gopal's dramatic narrative, full of vivid personal detail, follows three Afghans through the years of U.S. missteps: a Taliban commander, a U.S.-backed warlord, and a housewife trapped in the middle of the fighting. With its intimate accounts of life in small Afghan villages, and harrowing tales of crimes committed by Taliban leaders and American-supported provincial officials alike, NO GOOD MEN AMONG THE LIVING lays bare the workings of America's longest war and the truth behind its prolonged agony. A thoroughly original exposé of the conflict that is still being fought, it shows just how the American intervention went so desperately wrong.

Cry it out or co-sleep?
THE GOOD SLEEPER
by Janet Kennedy
January 2015 (Manuscript due April 2014)
Janet Kennedy is an NYC-based clinical psychologist who started out advising friends about babies' sleep, and eventually turned her sleep advice into a thriving consulting business. She is one of the most sought-after baby sleep experts in the NYC area. This extensively researched, parent-tested method for sleep training babies is based on the author's work at NYC Sleep Doctor, a consultation and psychotherapy practice she founded that is dedicated to treating sleep difficulties in children and adults.
Cry it out or co-sleep? Bassinet or swing? In an age where there's so much conflicting information about how best to get an infant to sleep through the night and nap successfully during the day, THE GOOD SLEEPER offers a straightforward, no-nonsense approach. THE GOOD SLEEPER is the antidote: a practical, reassuring book by someone with a proven track record of success.


Download here the complete Levine Greenberg Rights Guide – London 2014

Imagine a united consciousness, an awareness of which all our minds are a part… and a potential way out of the division, greed, and destruction that threaten to engulf our world.
ONE MIND:
How Our Individual Mind Is Part of a Greater Consciousness and Why It Matters
by Larry Dossey
Hay House ,October 2013
"Larry Dossey is a pioneer who keeps finding new frontiers. With One Mind, his merging of science and wisdom has come full circle, as Dossey makes the case for ancient spiritual teachings about the one and the many. I'm happy to embrace Larry as a kindred spirit." —Deepak Chopra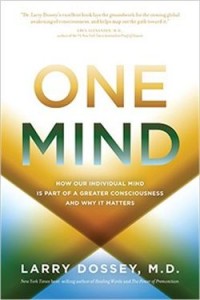 In ONE MIND, New York Times best-selling author Larry Dossey, M.D., proposes an inspiring view of consciousness that may reshape our destiny. Dossey's premise is that all individual minds are part of an infinite, collective dimension of consciousness he calls the One Mind. This state—which we can all access—explains phenomena as diverse as epiphanies, creative breakthroughs, premonitions of danger or disaster, near-death experiences, communication with other species and with the dead, reincarnation, the movement of herds, flocks, and schools, and remote healing. Dossey presents his theory in easily digestible, bite-sized vignettes.
Larry Dossey, M.D., is a leader in bringing scientific understanding to spirituality, and rigorous proof to complementary/integrative medicine. He is the author of the New York Times bestseller HEALING WORDS, and eleven other books that have been translated and published all around the world.

Why is the decision-making playing field, especially at work, very different for women and men?
HOW WOMEN DECIDE:
What Other Decision-Making Books Fail to Address About Gender and What Research Shows About How to Truly Make Better, Wiser Choices
by Therese Huston
Houghton Mifflin Harcourt, 2015/2016 (Manuscript due Spring 2015)
 "Even decision-making experts tend to overlook the obvious, and that failure is nowhere more apparent than in the stunning absence of business books written for women. None of the myriad decision-making bestsellers consider how their advice should differ for men and women. Therese Huston's How Women Decide promises to fill that glaring hole on the best-seller shelves by overthrowing the one-sex-fits-all recommendations that permeate popular business books." – Dan Simons, author of THE INVISIBLE GORILLA
The last decade has seen groundbreaking books published about decision-making and they've shown us that despite our best intentions, we often make decisions that don't serve our best interests. But when Therese Huston looks at the popular literature on decision making, she sees major gaps when it comes to understanding how women decide. Almost all of the popular books on how people make decisions are written by men. These books don't portray women badly; they just don't portray them at all. Books on women's leadership are having a major cultural moment, but they've mostly overlooked the question of how women make decisions. The research is making increasingly clear that when a man faces a hard decision, he needs to make a judgment; when a woman faces a hard decision, she needs to make a judgment and withstand being judged.
Therese Huston, Ph.D, is the Founding Director of the Center for Excellence in Teaching and Learning at Seattle University in Washington State. She is the author of the successful TEACHING WHAT YOU DON'T KNOW (Harvard University Press, 2009), which won a Silver Medal Book of the Year Award in Education from ForeWord Literary Reviews.


Download here the complete London 2014 Lowenstein Rights List – NON FICTION

Evolutionary Psychology has long held that "our modern skulls house a Stone Age mind"
T AND OTHER CATASTROPHES
The Surprising Science of Sex and Society
by Cordelia Fine
W. W. Norton, 2015
In T AND OTHER CATASTROPHES, Cordelia Fine shows that in fact we have evolved to be adaptive to local social conditions – to be 'wired for culture' – giving us the incredible capacity for behavioral diversity and flexibility in order to flourish in a bewildering variety of social and physical settings.
Recent studies have shown that the functional and even structural organization of the human brain is a continuous and dynamic process that continues throughout life. An increasingly large body of research has demonstrated the power of an individual's behavior, the behavior of others, and the social environment to influence brain and behavior by changing the endocrine system itself. As a result, hormones like testosterone – once thought of as the biological essence of a universal and timeless masculinity – have instead come to be seen as absolutely key in enabling behavior to change in response to the environment, both in the short- and long-term.
T AND OTHER CATASTROPHES applies the new scientific understandings of the brain, hormones and evolution to the gender debate, and shows how viewing the topic through the lens of contemporary scientific models transforms us, and erodes the false boundary between 'nature' and 'nurture'.


Download here the complete Saint Martin's Press London Rights List_2014

An intimate look at the year Marilyn Monroe spent in New York City
MARILYN IN MANHATTAN
by Elizabeth Winder
Flatiron Books, Summer 2016 (Manuscript due Fall 2015)
In 1955 Marilyn fled Hollywood and risked everything to live authentically in New York. During that year she studied at The Actors Studio, married Arthur Miller, broke her studio contract and started her own production company becoming the highest paid actress in the world, and morphed from pin-up starlet to intrepid businesswoman and respected artist. Featuring original research and surprising revelations, MARILYN IN MANHATTAN will recreate this pivotal—and often overlooked—year in the life of history's most iconic actress.
Elizabeth Winder is the Pushcart-nominated poet and author of PAIN, PARTIES, WORK: SYLVIA PLATH IN NEW YORK, SUMMER 1953.

Candid, moving, exhilarating, uplifting, and dynamic
WHAT I KNOW FOR SURE
by Oprah Winfrey
Flatiron Books, September 2014 (Mansucript due April 2014)
After film critic Gene Siskel asked her, "What do you know for sure?" Oprah Winfrey began writing the "What I Know For Sure" column in O, The Oprah Magazine. Saying that the question offered her a way to take "stock of her life," Oprah has penned one column a month over the last fourteen years, years in which she retired The Oprah Winfrey Show (the highest-rated program of its kind in history), launched her own television network, became America's only black billionaire, was awarded an honorary degree from Harvard University and the Presidential Medal of Freedom, watched friends and colleagues come and go, lost beloved pets and adopted new ones, and celebrated milestone birthdays.
Throughout it all, she's continued to offer her profound and inspiring words of wisdom in her "What I Know For Sure" column in O, The Oprah Magazine. Now, for the first time, these thoughtful gems have been revised, updated, and collected in WHAT I KNOW FOR SURE, a beautiful book packed with insight and revelation from Oprah Winfrey. Organized by theme—joy, resilience, connection, gratitude, possibility, awe, clarity, and power—these essays offer a rare and powerful glimpse into the mind of one of the world's most extraordinary women.



Download the complete SterlingLord London Bookfair List 2014

Dr. Jay Lombard prove the existence of the immortal mind beyond the biological brain
THE MIND OF GOD: The Neuroscience of Immortality
by Jay Lombard
Crown, Fall 2015 (Manuscript due November 2014)
With at least a million billion synapses, and thousands of miles of neural wiring, the brain is the most fascinating, but still the least understood, of our organs. It is widely held that the brain is an organ just like the heart or the liver and that when we die, the whole thing's unplugged, and consciousness ends. But researchers taking a closer look at the brain have found groundbreaking new insight into death. Pioneering neuroscientist Dr. Jay Lombard argues that the brain itself is the gateway to something else and not the end of our story. Our minds are designed to help co-create this world and the next. Like Oliver Sachs before him, Dr. Lombard employs case studies from his own behavioral neurology practice to illustrate his arguments with poignancy. And the interdisciplinary nature of Dr. Lombard's field allows him to reach into neurolinguistics, neuropsychology, neurotheology, and other associated disciplines. As a renowned behavioral neurologist who has conducted breakthrough laboratory research in psychiatry, Dr. Lombard endeavors to provide biological answers to some of the most curious spiritual questions of mortality.

An inimitable, profound-profane, instantly anthemic voice to the persistent, ambient aches of this American moment
I AM SORRY TO THINK I HAVE RAISED A TIMID SON
by Kent Russell
Knopf, Spring 2015 (Manuscript due April 2014)
Over the course of several years, Kent Russell (27) has published a collection of essays that are exclusively trained on variations of his troubled fascination, or fixation, on the sub-cultures and neurosis of American life. He has been writing towards the self-seeking goal of figuring out what is troubling a prominent minority or even majority of modern Americans, including himself. In Kent's own words:
"What I did and still do is tuck myself into my futon each night, insolvent and uninsured, and drift to sleep meditating on how best to come correct as a human man. This is my pursuit of happiness. Forsaking family, friends, relationships, and propriety in order to seek out whatever might tell me whether my endless journey toward a home is, in fact, my home. I'm doing me, as the kids say. That's it. Essaying toward a coming of age. The whole point of my being alive and writing right now. Putting on paper an American story, as I see it, for better or worse."
Kent Russell is a regular contributor to n+1, and has written for GQ, the New Republic, Grantland, and Believer Magazine.

From the author of THE BREAD OF ANGELS:
THE COUNTRY BETWEEN
by Stephanie Saldaña
Sourcebooks, Summer 2016 (Manuscript due Fall 2014)
THE COUNTRY BETWEEN, the follow-up to Stephanie Saldaña's acclaimed memoir, THE BREAD OF ANGELS, is a gripping journey through the difficult first years of marriage and motherhood, the story of how a girl from Texas and a former French monk from a Syrian monastery set out to find themselves, and one another, in the war-torn Middle East. Set primarily in Palestinian East Jerusalem, the memoir is part Eat, Pray, Love, part Operating Instructions. It is a story about discovering the hope of a better world among the ruins of this one, a story of falling in love: with Saldaña's mysterious husband, whom she only really starts to know after their marriage; with her new-born sons; and with a street in the heart of the Country Between, where violence arises every day, but where sometimes, miracles do, too.

Stop your sugar dependency!
I QUIT SUGAR
by Sarah Wilson
Clarkson Potter, April 2014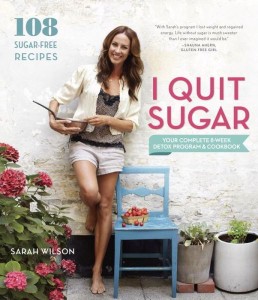 I QUIT SUGAR instantly became the bestselling non-fiction title of 2013 in Australia and New Zealand, selling a remarkable 90,000 copies and is still going strong. The book, as fun and easy as Hungry Girl and user friendly as Practical Paleo, is a simple 8-week program designed to end your sugar dependency and get you clean, clear and lighter. The plan is simple and the recipes are abundant and delicious. Sarah Wilson is indeed the perfect spokesperson for the topic, having lived without sugar for years. A journalist by trade—former editor of Australian Cosmopolitan and still well connected in the Hearst family of magazines—Sarah has spent several years building her brand. The success of her I Quit Sugar campaign is attributable to the attractive and practical nature of the book and program, and to Sarah's natural marketing prowess. Her blog has had 800,000 unique visitors since its inception and is receiving much well deserved attention in the global market. Iquitsugar.com received 35,000 unique visitors within the first few weeks of its Australian launch.


Download here the complete Writers House London Bookfair List 2014

How can we build a new type of loyalty based on mutual trust and shared networks?
THE ALLIANCE: Managing Talent in a Network Age
by Reid Hoffman, Ben Casnocha, & Chris Yeh
Harvard Business Review Press, July 2014
Today, fewer and fewer employers can offer guaranteed employment with a straight face; instead, companies talk about retention and tenure with fuzzy language. Employees have responded by hedging their bets and jumping ship whenever a new opportunity presents itself. It's time for a new kind of employer -employee relationship, one that empowers employees to be entrepreneurial without forcing them to be mercenary jobhoppers and enables companies to be dynamic, demanding and nimble without treating employees like disposable assets. The topic is of urgent significance to companies and executives as they face growth and change to address today's realities of talent and innovation.
Reid, Ben and Chris show how we can build a new type of loyalty based on mutual trust and shared networks. The key, they argue, is to think of employment as an alliance—a mutually beneficial deal between independent players that provides a framework for trust and investment in an uncertain world.
Reid Hoffman is a cofounder and the executive chairman of LinkedIn. Ben Casnocha is an entrepreneur and a coauthor, with Hoffman, of THE START-UP OF YOU which spent 8 weeks on the NYT Bestseller list and has been sold in 16 territories. Chris Yeh is the vice president of marketing at Pbworks.

From the bestseller author of THE BIG SHORT
FLASH BOYS: A WALL STREET REVOLT
by Michael Lewis
WW Norton, March 2014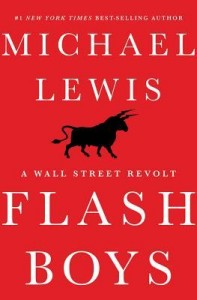 If you still imagine Wall Street as a bunch of alpha males standing on trading floor and shouting at each other…you need to forget that image. That world is dead. Now, the world's money is traded by computer code, inside black boxes in heavily guarded buildings. Even the experts entrusted with your money don't know what's happening to it.
In FLASH BOYS, Michael Lewis tells the explosive story of how one group of ingenious oddballs and misfits set out to expose what was going on. It's the story of what it's like to declare war on some of the richest and most powerful people in the world. It's about taking on an entire system. And it's about the madness that has taken hold of the financial markets today. And at its center a firm called IEX that has created a separate exchange where everyone — fast or super fast — is safe to trade.
Michael Lewis, the acclaimed author of THE BIG SHORT and LIAR'S POKER, also writes for Vanity Fair.
Rights sold in: English UK (Penguin) and German (Campus).

A cultural history of climate change
THE PARROT AND THE IGLOO
by David Lipsky
Free Press, Spring 2015 (Manuscript due Fall 2014)
New York Times bestselling author David Lipsky's THE PARROT AND THE IGLOO is a cultural history of climate change, arguably the world's most urgent problem and one whose symptoms, as Lipsky shows, began much earlier than many of us think. A highly engaging, character-driven narrative packed with information you won't believe you didn't already know, Lipsky's book is a must-read for anyone interested in what climate scientists have been trying to tell us for nearly two centuries, and why policy and industry have ignored their message.

The remarkable story of an ordinary man who was transformed when a traumatic injury left him with an extraordinary gift
STRUCK BY GENIUS: How a Brain Injury Made Me a Mathematical Marvel
by Jason Padgett and Maureen Seaberg
Houghton Mifflin Harcourt, April 2014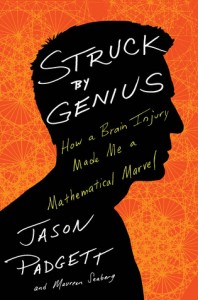 No one sees the world as Jason Padgett does. Water pours from the faucet in crystalline patterns, numbers call to mind distinct geometric shapes, and intricate fractal patterns emerge from the movement of tree branches, revealing the intrinsic mathematical designs hidden in the objects around us. Yet Padgett wasn't born this way. Twelve years ago, he had never made it past pre-algebra. But a violent mugging forever altered the way his brain works, giving him unique gifts. His ability to understand math and physics skyrocketed, and he developed the astonishing ability to draw the complex geometric shapes he saw everywhere. His stunning, mathematically precise artwork illustrates his intuitive understanding of complex mathematics.
The first documented case of acquired savant syndrome with mathematical synesthesia, Padgett is a medical marvel. STRUCK BY GENIUS recounts how he overcame huge setbacks and embraced his new mind. Along the way he fell in love, found joy in numbers, and spent plenty of time having his head examined.
Rights sold in: Portuguese – Brazil (Record), Japanese (Kodansha), English UK (Headline)