FICTION
Agence Eliane Benisti – Fiction Frankfurt 2019



Aaron Priest Agency – Rights Guide 2019
DAVID BALDACCI
David Baldacci made a big splash on the literary scene with the publication of his first novel, ABSOLUTE POWER, in 1996. A major motion picture adaptation followed, with Clint Eastwood as its director and star. In total, David has published 27 novels, all of which have been national and international bestsellers; several have been adapted for film and television. His novels have been translated into more than 45 languages and sold in more than 80 countries; over 110 million copies are in print worldwide. David has also published four novels for children. He has received numerous accolades for his writing; most recently, he was inducted into the International Crime Writing Hall of Fame and received the Barnes & Noble Writers for Writers Award.
David Baldacci deftly creates another time and place, with characters who are fragile, cunning, complex and utterly human. In his expert hands, here's a thriller that will captivate his biggest fans and introduce those who don't know him yet – to a writer whose imagination and skill is in top form.
ONE GOOD DEED: Book 1 in the Aloysius Archer series
Grand Central Publishing, July 2019

In 1949, Aloysius Archer arrives in the dusty Southern town of Poca City. He has nothing but a handful of dollars, the clothes he's wearing, and an appointment with his new parole officer. After his wartime experiences in Italy and a prison sentence for a crime he didn't commit, Archer is looking for a fresh start and a peaceful life. On his first night of freedom, Archer meets local business tycoon Hank Pittleman, who promises Archer handsome compensation to work as his debt collector. Yet Archer takes on more than he bargains for, as he becomes embroiled in a long-running feud between the drought-struck town's most dangerous residents. When one of them dies, the authorities label Archer as their number one suspect. A bloody game is being played above and below the law. Everybody playing has a deeply buried secret, and Archer must uncover them all – if he's to avoid going back behind bars.
_____________________
The first book in a new thrilling series!
A MINUTE TO MIDNIGHT
Atlee Pine #2
Grand Central Publishing, November 2019

Atlee and her assistant Carol Blum head back to Atlee's rural hometown in Georgia to see what they can uncover about the traumatic night her sister Mercy was taken and Pine was almost killed. But soon after Atlee begins her investigation, a local woman is found ritualistically murdered, her face covered with a wedding veil–and the first killing is quickly followed by a second bizarre murder. Atlee is determined to continue her search for answers, but now she must also set her sights on finding a potential serial killer before another victim is claimed. But in a small town full of secrets, digging deeper into the past could be more dangerous than she realizes…
Also available: LONG ROAD TO MERCY: Atlee Pine #1, Grand Central Publishing, November 2018.

When darkness closes in―he's your last, best hope. Evan Smoak returns in Gregg Hurwitz's #1 international bestselling Orphan X series
INTO THE FIRE
(Orphan X #5)
by Gregg Hurwitz
Minotaur Books, January 2020
Evan Smoak lives by his own code. Once he was known as Orphan X. Trained as an off-the-books government assassin and spoken about only in whispers, Evan Smoak was one of the most talented – and most feared – men in the Program. But he broke free and reinvented himself as The Nowhere Man, a figure shrouded in mystery, known for helping the truly desperate.
Max Merriweather is at the end of his rope. His cousin has been brutally murdered, leaving Max an envelope that contains nothing but a mysterious key. However, someone really wants that key, desperately enough that Max – and anyone he turns to – is in life-threatening danger. What seems like a simple job for The Nowhere Man turns out to be anything but. Behind every threat Evan takes out, a deadlier one emerges, forcing him to put himself in greater danger than ever before as he heads into the fire.
Gregg Hurwitz the New York Times bestselling author of thrillers, including "Hellbent". Critically acclaimed, his novels have graced top ten lists and have been published in 22 languages. He is also a New York Times bestselling comic book writer, having penned stories for Marvel and DC. Additionally, he's written screenplays for or sold spec scripts to many of the major studios, and written, developed, and produced television for various networks.

A new collection of previously unpublished and little-known stories from Madeleine L'Engle!
THE MOMENT OF TENDERNESS
by Madeleine L'Engle
Grand Central Publishing, April 2020
From the beloved author of A Wrinkle in Time comes a deeply personal, genre-bending short story collection that transcends generational divides. This powerful collection of short stories traces an emotional arc inspired by Madeleine L'Engle's early life and career, from her lonely childhood in New York to her life as a mother in small-town Connecticut. In a selection of eighteen stories curated by one of L'Engle's granddaughters, we see how L'Engle's personal experiences and abiding faith informed the creation of her many cherished works. A child learns, for the first time, that there are more important things in life than the immediate fulfillment of her desires; a young woman grapples with societal expectations regarding motherhood and self-determination; a young man returns to his childhood home, aggrieved to find his parents' mental and physical health deteriorating before his eyes; a mother and daughter confront their changing relationship when a suitor comes calling. In L'Engle's beautifully distilled world, characters young and old navigate the highs and lows of life, experiencing the agonizing beauty of the everyday. From realism to science fiction to fantasy, there's something for everyone in this magical collection.
Madeleine L'Engle was the author of more than fifty books for all ages, among them the beloved A Wrinkle in Time, awarded the Newbery Medal; A Ring of Endless Light, a Newbery Honor Book; A Swiftly Tilting Planet, winner of the National Book Award; and the Austin family series. L'Engle was named the 1998 recipient of the Margaret A. Edwards Award, honoring her lifetime contribution in writing for teens. She died in September 2007.

Russian meddling, American fragmentation, and global politics collide in this action-packed, international thriller from New York Times bestselling author.
THE NEMESIS MANIFESTO
by Eric Van Lustbader
Forge, May 2020
Evan Ryder is a lone wolf, a field agent for a black-ops arm of the DOD, who has survived unspeakable tragedy and dedicated her life to protecting her country. When her fellow agents begin to be systematically eliminated, Evan must unravel the thread that ties them all together…before her name comes up on the kill list. That list belongs to a mysterious cabal known only as Nemesis, a hostile entity hell-bent on tearing the United States apart. As Evan tracks them from Washington D.C. to the Caucasus Mountains, from Austria to a fortress in Germany where her own demons reside, she unearths a network of conspirators far more complex than anyone could have imagined. Can Evan uproot them before Nemesis forces bring democracy to its knees?
Eric Van Lustbader is the author of many New York Times bestselling thrillers, including The Testament, First Daughter, Last Snow, Blood Trust, and The Ninja series. Lustbader was chosen by Robert Ludlum's estate to continue the Jason Bourne series.


Abrams Rights Guide Frankfurt 2019
The unforgettable, haunting story of a young woman's perilous fight for freedom and justice for her brother, the first novel published in English by a female Kurdish writer
DAUGHTERS OF SMOKE AND FIRE
by Ava Homa
The Overlook Press, May 2020
Set in Iran, this extraordinary debut novel takes readers into the everyday lives of the Kurds. Leila dreams of making films to bring the suppressed stories of her people onto the global stage, but obstacles keep piling up. Leila's younger brother Chia, influenced by their father's past torture, imprisonment, and his deep-seated desire for justice, begins to engage with social and political affairs. But his activism grows increasingly risky and one day he disappears in Tehran. Seeking answers about her brother's whereabouts, Leila fears the worst and begins a campaign to save him. But when she publishes Chia's writings online, she finds herself in grave danger as well.
Daughters of Smoke and Fire is an evocative portrait of the lives and stakes faced by 40 million stateless Kurds and a powerful story that brilliantly illuminates the meaning of identity and the complex bonds of family, perfect for fans of Khaled Hosseini's The Kite Runner and Chimamanda Ngozi Adichie's Half of a Yellow Sun.
Ava Homa is a writer, journalist, and activist specializing in women's issues and Middle Eastern affairs. She holds an MA in English and Creative Writing from the University of Windsor in Canada. Her collection of short stories, Echoes from the Other Land, was longlisted for the Frank O'Connor International Prize, and she is the inaugural recipient of the PEN Canada-Humber College Writers-In-Exile Scholarship. She was born and raised in the Kurdistan Province in Iran and now divides her time between Toronto and the Bay Area. Daughters of Smoke and Fire is her debut novel.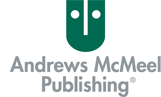 Andrews McMeel – Frankfurt 2019 Rights Guide
« One of 2018's greatest comic pleasures » — The AV Club
NANCY: A COMIC COLLECTION
by Olivia Jaimes
October 2019
In 2018, Olivia Jaimes became the first woman to write and illustrate the classic comic strip Nancy. Her fresh, irreverent take on the classic comic strip has become a sensation with readers and has earned praise from dozens of media outlets, several of which have named it the best comic of the year. This hardcover collection includes the first nine months of Jaimes' run on Nancy, along with an introduction, essay, interview with the author, and a special gallery of Nancy fan art by the author.
Olivia Jaimes' run as the official Nancy cartoonist started in 2018 and quickly became a phenomenon. The first woman to write and illustrate the classic comic strip, she brought a fresh, irreverent vision to the comics page, delighting fans of all ages. Her work has earned praise from the New York Times, the Washington Post, NPR, Rolling Stone, Smithsonian magazine, Vice, the AV Club, Slate, Vulture, and readers all across the internet.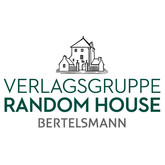 Random House Germany Autumn 2019
A trip to the Middle East becomes a journey into the past.
DAS LICHT JENER TAGE
(The Light of Those Days)
by Stephan Abarbanell
Blessing, September 2019
After a pharma scandal, Robert Landauer, once an internationally respected doctor, risks a new beginning in Berlin. When he helps an unconscious young woman and drives her home, he meets her father, Fouad Tamimi. This is not the first encounter between the two men: their mutual history goes back to 1982 and war-torn Lebanon, when Tamimi saved Landauer's life but lost his big love, Sahira. All trace of her disappeared after the massacre in the Palestinian refugee camps in Beirut. Landauer agrees to help Tamimi look for Sahira. He sets off to the Middle East and not only finds himself confronting his own past but also stumbles across a story of unsuspected magnitude.
A gripping search for clues in the shadow of the Israeli-Palestinian conflict.
Stephan Abarbanell, born in Brunswick in 1957, grew up in Hamburg. He studied theology and general rhetoric in Hamburg, Tübingen and Berkeley. Abarbanell is now in charge of cultural affairs at rbb Broadcasting. His first novel, Orient, was translated into several languages.

In order to save his family, Isaak Rubinstein has to infiltrate the Gestapo and become a s py among the wolves …
UNTER WÖLFEN
(Among Wolves)
by Alex Beer
Limes, November 2019
Nürnberg 1942: In order to save his family from deportation Isaak Rubinstein asks his former mistress, a resistance fighter, for help. But what she wants in return is tough: Isaak is to infiltrate the Gestapo and pass himself off as special investigator Adolf Weissmann – the man commissioned by the Fuehrer's headquarters to clear up the murder of a famous actress. There is, however, something unbeknown to anyone: the detective was killed a few days previously in an ambush. Among the wolves, the net increasingly tightens round Isaak and the danger of being exposed is ever-present.

Alex Beer, born in Bregenz, studied archaeology and lives in Vienna. The Second Rider, the start of a crime series featuring police agent August Emmerich, was awarded the Leo Perutz Prize and received enthusiastic reviews. With Among Wolves she once again proves her talent for vivid characters, atmos-pheric settings and detailed research. From the statement of the jury of the Leo Perutz Prize: « The stories Alex Beer tells also relate to the present time, but the way she tells them brings the distant past to life ».

A witty and warm hearted novel about an unusual family
WENN DAS LEBEN DIR EINE SCHILDKRÖTE SCHENKT
(When Life Gives You a Tortoise)
by Heike Duken
Limes, November 2019
Charly is dead and Grandmother Frieda has invited everyone to the garden of the old villa for the burial. Charly, that was the family tortoise who had been with them for more than 40 years and with whom it all began. Anyway, all those years ago, the step-grandfather Heinrich brought Charly with him as a present for the children of Frieda, the woman he wanted to marry. But the fact that Heinrich also brought secrets with him that he guarded longer than Charly would be alive was something nobody suspected in those days. And he is not the only one in this motley clan struggling with themselves and their fellow humans. So, everyone sets out to pay their last respects to Charly. It turns out to be a day on which everybody wants to bring something to a close and yet develops into a new beginning …
A story about fortune and misfortune, about lost and adopted sons, a grandfather who isn't one and the question of what holds a family together from within. It tells of the highs and lows of a family and the hope that in the end everything will turn out well. For readers of Mariana Leky and Alexandra Fröhlich.
Heike Duken, born in 1966, studied psychology and is a psychotherapist in her own practice. She has been writing ever since she could read the letters of the alphabet, and her first book was a pirate story she wrote in grade three. Her novel When Life Gives You a Tortoise was promoted with a scholarship by the German Literature Fund.

What if our world was facing a global civil war and only one wo man could prevent it?
#KILLTHERICH
by Lucas Fassnacht
Blanvalet, September 2019
A careless online post plunges the whole world into chaos: the poor rise up against the rich, the anger of those who have nothing flares up. Only days later daily life is in the grips of unrest, demonstrations and attacks. Street battles and police violence are rife – and it is all documented in the hashtag KillTheRich. And that is merely the beginning! There are but two people who can still prevent global civil war: the plucky Dutch diplomat Conrada van Pauli and the aging Indian star journalist Bimal Kapoor. While Conrada travels to Brazil to see for herself what is going on, Bimal follows a trail leading to France. But both have made powerful enemies who will stop at nothing …
Lucas Fassnacht, born in 1988, studied ancient Greek, German and linguistics. Alongside his work as an author, Fassnacht holds workshops for creative writing and regularly organises literature shows. #KillTheRich is his thriller debut.

« Sherko Fatah is one of the politically most perceptive German writers. » –Die Zeit
SCHWARZER SEPTEMBER
(Black September)
by Sherko Fatah
Luchterhand, September 2019
Sherko Fatah's documentary novels are ahead of their time, even if they do look back into the past. They trace the origins of the conflicts in the Middle East and show how they reverberate today like blast waves even as far as Europe.
« There is always someone who sees the wider context, Victor thought. Amos was speaking calmly and deliberately. The colleagues' eyes were glued to his lips as if he was describing his source to them as a unique possibility of communicating up to the command level of the PLO and probably even of the Black September Organisation and thus have a decisive influence on the course of events. Where's it all going to end, thought Victor. He smiled at the thought of his boss's almost religious way of life and answered the question himself: It'll end with God. »
Sherko Fatah was born in 1964 as the son of an Iraqi Kurd and a German mother. He grew up in East Germany and, in 1975, moved to West Berlin with his family via Vienna. He studied philosophy and history of art. Fatah has received numerous awards for his narrative work, most recently the Großer Kunstpreis Berlin of the Akademie der Künste, the Adelbert von Chamisso Prize 2015, as well as the Aspekte Literaturpreis for Borderland. His novels have been translated into several languages.

« Peter Henning counts as a promising representative of contemporary German literature. » Die Presse am Sonntag
DIE TÜCHTIGEN
(The Capable Ones)
by Peter Henning
Luchterhand, September 2019
Katharina Weskott is approaching fifty and is eying this event with mixed feelings. Will her life, will her whole perception of herself change after this turning point? How will others see her? Feeling she needs to step back a little and also to give the occasion a little grandeur, she and her husband invite three couples they are on friendly terms with to spend the weekend with them in a luxury hotel in Zandervoort in the Netherlands. In a fast-paced change of perspective, the novel unfurls the stories of eight people, each one of whom is at a crossroads, driven by the questions: What is still possible? Will I be able to make a new start? Or am I in for a social downturn?
Peter Henning studied German literature and philosophy, and works as a freelance journalist. His latest novels are The Fearful Ones (2009), Slight Tremor (2011), A German Summer (2013), and The Chronicles of Lost Happiness (2015). His work was supported with scholarships from the Kunststiftung NRW and the Robert Bosch Stiftung. A film adaptation of his novel A German Summer is in preparation.

The new major novel by the winner of the Georg Büchner Prize
AUF DEM SEIL
(On the Rope)
by Terézia Mora
Luchterhand, September 2019
Is life a never-ending balancing act? Darius Kopp is in danger of caving in under his misfortune. Three years have gone by since his wife Flora, his great love, died. The IT specialist has travelled through Europe with her ashes and finally ended up in Sicily. One day, his 17-year-old niece unexpectedly turns up. The girl is alone and from then on doesn't leave his side. Lorelei needs his help – and he hers. He returns to Berlin with her. And learns to measure his happiness by what he can change of his own will – and what he can't.
« In her novels and stories, Terézia Mora zooms in on misfits and the down-and-outs, precarious existences and people searching for something, and in the process she painfully hits the nerve of our day. » Excerpt from the decision of the jury on awarding the Georg Büchner Prize
Terézia Mora was born in 1971 in Sopron, Hungary and has lived in Berlin since 1990. For her stories and novels she was awarded numerous prizes, among others the Ingeborg Bachmann Prize, the Kunstpreis Berlin, the Preis der Leipziger Buchmesse, the Deutsche Buchpreis and, in 2018, the Georg Büchner Prize. Her books have been translated into 20 languages. Moreover, Terézia Mora is one of the most distinguished translators from Hungarian.

Hemingway in Venice: the story of an old m an and his love of the sea
DER VON DEN LÖWEN TRÄUMTE
(He Who Dreamed of the Lions)
by Hanns-Josef Ortheil
Luchterhand, October 2019
When Ernest Hemingway travels to Venice in 1948 he is in a severe crisis. Deep depressions have meant that he has not published any novels for a long time. In the solitude of a country house on the lagoon he tries to get back to writing. He finds a hold in the friendship with a young fisherman who goes duck hunting with him. His love of an eighteen-year-old Venetian woman also shows him the way back to life. Gradually a novel set in Venice comes into being, while the young fisherman senses the atmosphere of a very different story: that of an old man and the sea …
Hanns-Josef Ortheil, born in 1951, is one of the most important contemporary German authors and has received many awards for his work, among them the Brandenburg Literature Prize, the Thomas Mann Prize, the Nicolas Born Prize and the Hannelore Greve Literature Prize. In 2009 he became the first director of the newly founded « Institute for Literary Writing and Literary Studies » at the University of Hildesheim. His novels have been translated into more than 20 languages.


Browne & Miller – Frankfurt 2019 Hotlist
A dazzling reimagining of the scandalous affair between Branwell Brontë and his employer's wife, Lydia Robinson
BRONTË'S MISTRESS
by Finola Austin
Atria Books/Simon & Schuster, Summer 2020
Yorkshire, 1843: Lydia Robinson—mistress of Thorp Green Hall—has lost her precious young daughter and her mother within the same year. She returns to the bleak, hollow Hall, grief stricken and unmoored. With her teenage daughters rebelling, her testy mother in law scrutinizing her every move, and her marriage grown cold, Lydia is restless and yearning for something more. All of that changes with the arrival of her son's tutor, Branwell Brontë, brother of her daughters' governess, Miss Anne Brontë and those other writerly sisters, Charlotte and Emily. Branwell has his own demons to contend with—including living up to his intelligent family—but his presence is a breath of fresh air for Lydia. Handsome, passionate, and uninhibited by the social conventions Lydia has abided since her girlhood, he's also twenty five to her forty three. A love of poetry, music, and theatre bring mistress and tutor together, and Branwell's colorful tales of his sisters' elaborate play acting and made up worlds—imaginative fancies that later find their way into classics like Jane Eyre and Wuthering Heights—form the backdrop for seduction. But Lydia's taste of passion comes with consequences. As Branwell's inner turmoil rises to the surface, his behavior grows erratic and dangerous, and whispers of their passionate relationship spout from her servants' lips, reaching all three Brontë sisters. Soon, it falls on Lydia to save not just her reputation, but her way of life, before those clever girls reveal all her secrets in their novels. Unfortunately, she might just be too late.
Finola Austin, also known as the Secret Victorianist on her award winning blog, is an England born, Northern Ireland raised, Brooklyn based historical novelist and lover of the nineteenth century. By day, she works in digital advertising.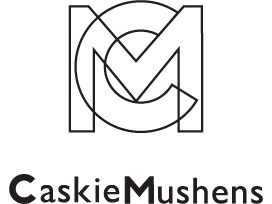 Caskie Mushens – Rights Guide Frankfurt 2019
A laugh out loud, sob on the bus journey through the so-called life of a middle aged mum.
I'M JUST A TEENAGE PUNCHBAG
by Jackie Clune
Hodder UK, July 2020
Ciara is mum to three ungrateful, entitled teenagers, is married to steady Martin, a man with hairy udders, and is grieving for her mum who now lives in the wardrobe in a cardboard box from the crematorium. She finds solace in her anonymous blog, and in the daily chats she has with her mum's ashes (often the best conversations she has all day.) Despite the menopause, the invisibility of middle age and the daily self esteem bashings curtesy of her kids, Ciara manages to navigate the stormy waters of grief and family life – until her mask slips and she is cast out from the family bosom. She embarks on a mission to fulfil her mum's dying wishes to have her remains sprinkled from the top of the Empire State Building, finding company, distraction and – ultimately – herself in the process. If motherhood is a job – who says you can't resign?
Jackie Clune is an actor and writer from London. She has toured the world as the star of Mamma Mia! and has appeared in the all-female Shakespeare company in NYC. She has numerous TV appearances and is the author of two books – Man of the Month Club (Quercus) and Extreme Motherhood – The Triplet Diaries (Macmillan.) She has written for various publications – The Guardian, The Daily Mail, Red Magazine, Grazia and Top Sante. She has four children including a set of triplets.

A tale of family estrangement set across two very different islands:
the Isle of Dogs in London and a remote Scottish island known as Kip.
THE ISLANDERS
by Libby Page
Orion UK, delivery ms: January 2020
The death of Lorna Irvine's parents sends her and her teenage daughter back to the island where she grew up for the first time in decades, where she must confront the truth of her past, reconnect with her family and discover where she really belongs..
Libby Page previously worked in marketing, moonlighting as a writer. She graduated from The London College of Fashion with a BA in Fashion Journalism before going on to work as a journalist at the Guardian. Her first novel The Lido entered the Sunday Times Bestseller list after just three days on sale and remained there for 5 consecutive weeks, peaking at number 4. Her second novel will be published by Orion UK in 2020. Libby lives in London where she enjoys finding new swimming spots and pockets of community within the city.

A feminist literary retelling of the ancient Greek myth
ARIADNE
by Jennifer Saint
On submission
Ariadne is the eighteen year old Princess of ancient Crete. Beneath the palace of Knossos, the ferocious Minotaur runs crazed through the Labyrinth – Minos's greatest shame, and Ariadne's brother. When Theseus arrives in Crete as a sacrifice to the beast, Ariadne falls in love with the handsome hero. But in a world where women are nothing more than pawns of the gods, and of powerful men, will Ariadne's decision to betray Crete for Theseus ensure her happy ending? Or will she find herself sacrificed for her lover's ambition?
Jennifer Saint studied Classics at university, and now works as a teacher.

Ideal for those who read BLACK EYED SUSANS or THE CHALK MAN, as well as fans of Mindhunter and the Ted Bundy tapes, a brilliant break-out novel from an extremely well-reviewed and award-winning writer.
DOG ROSE DIRT
by Jen Williams
HarperCollins UK, January 2021
When prodigal daughter Heather Evans returns to her family home, it's for an unhappy reason: her mother Colleen has killed herself, and Heather must pick up the pieces. Sorting through her mother's belongings Heather makes an alarming discovery – stacks and stacks of carefully preserved letters from the notorious serial killer Michael Reave. The Red Wolf, as the press dubbed him, has been in prison for over twenty years, serving a life sentence for the gruesome and ritualistic murders of several women across the country, although he has always protested his innocence. The police have had no reason to listen, yet Heather isn't the only one to suddenly have cause to re-examine the Red Wolf murders – the body of a young woman has been found, dismembered and placed inside a tree, the corpse planted with flowers. Just as the Red Wolf once did. What did Heather's mother know? Why did she kill herself? And with the monstrous Red Wolf safely locked inside a maximum security prison, who is stalking young women now? Teaming up with DI Ben Parker, Heather hopes to get some answers for herself and for the newest victims of this depraved murderer
Jen Williams lives in London with her partner and their cat. A fan of pirates and dragons from an early age, these days she writes character-driven fantasy novels with plenty of banter and magic, and in 2015 she was nominated for Best Newcomer in the British Fantasy Awards. The Ninth Rain from her second fantasy series, the Winnowing Flame trilogy, was nominated for the British Fantasy Award for Best Fantasy Novel. When not cursing herself for writing really long books, she can be found writing advertising copy for books, or selling books.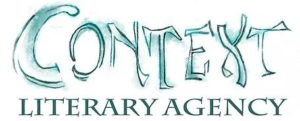 Context – Frankfurt 2019 Rights List
The first in a new series by #1 New York Times and internationally bestselling author Sarah J. Maas
CRESCENT CITY:
House of Earth and Blood #1
by Sarah J. Maas
Bloomsbury, March 2020
In Crescent City, humans are all but enslaved to the magical beings that rule their world. Thousands of years ago, some angels – the most powerful of the magical beings – wanted a better world for humans and rebelled. They lost. Now they are enslaved as well. Bryce is half human and half Fae. Her best friend, her soul sister, Dani, is a werewolf. Then Dani is murdered. Murdered by a being looking for the fabled Gjallerhorn. And Bryce is unwittingly drawn into the race to find the thing that could open the doors between Crescent City and the world of the demons. Gabriel, the archangel in charge of Crescent City, also wants to find the Gjallerhorn. And assigns one of his angel slaves, Hunt, to work with Bryce to find it. As Bryce and Hunt search for the Gjallerhorn, they become closer than either had thought possible. Until the ultimate betrayal threatens to tear them apart. And end the world as they know it.
Sarah J. Maas is the #1 New York Times bestselling author of the "Throne of Glass" and "Court of Thorns and Roses" series. This is her first series for adults.



Darhansoff & Verrill – Rights List Winter 2019
The new novel out anarchic local political action in a time of widespread political despair, from National Book Award finalist Charles Baxter
THE SUN COLLECTIVE
by Charles Baxter
Pantheon, 2020
What kind of political action is possible when all the ideologies seem to have fallen away? How should a person live in these times? The Sun Collective is about two couples whose lives intersect when the younger couple join the anarchist, anti-consumerist, radicalized group of the book's title, and the action moves toward idealism, blindness, and violence.
Charles Baxter is the author of the novels The Feast of Love (nominated for the National Book Award), The Soul Thief, Saul and Patsy, Shadow Play, and First Light, and the story collections Gryphon, Believers, A Relative Stranger, Through the Safety Net, and Harmony of the World. The stories "Bravery" and "Charity," which appear in There's Something I Want You to Do, were included in Best American Short Stories. Baxter is a recipient of the Rea Award for the Short Story, an Award in Literature from the American Academy of Arts and Letters, and a Guggenheim Fellowship, among others. He lives in Minneapolis and teaches at the University of Minnesota and in the MFA Program for Writers at Warren Wilson College.

The critically acclaimed, bestselling author of News of the World and Enemy Women returns to Texas in this atmospheric story, set at the end of the Civil War, about an itinerant fiddle player, a ragtag band of musicians with whom he travels trying to make a living, and the charming young Irish lass who steals his heart.
SIMON THE FIDDLER
by Paulette Jiles
William Morrow, April 2020
In March 1865 the long and bitter War between the States is winding down. Till now, twenty three year old Simon Boudlin has evaded military duty thanks to his slight stature, youthful appearance, and utter lack of compunction about bending the truth. But following a barroom brawl in Victoria, Texas, Simon finds himself conscripted, however belatedly, into the Confederate Army. Luckily his talent with a fiddle gets him a comparatively easy position in a regimental band. Weeks later, on the eve of the Confederate surrender, Simon and his bandmates are called to play for officers and their families from both sides of the conflict. There the quick thinking, audacious fiddler can't help but notice the lovely Doris Mary Aherne, an indentured girl from Ireland, who is governess to a Union colonel's daughter. After the surrender, Simon and Doris go their separate ways. He will travel around Texas seeking fame and fortune as a musician. She must accompany the colonel's family to finish her three years of service. But Simon cannot forget the fair Irish maiden, and vows that someday he will find her again. Incandescent in its beauty, told in Paulette Jiles's trademark spare yet lilting style, Simon the Fiddler is a captivating, bittersweet tale of the chances a devoted man will take, and the lengths he will go to fulfill his heart's yearning.
Paulette Jiles is a novelist, poet, and memoirist. She is the author of Cousins, a memoir, and the novels Enemy Women Stormy Weather, The Color of Lightning, Lighthouse Island, and News of the World, which was a finalist for the 2016 National Book Award. She lives on a ranch near San Antonio, Texas.



DeFiore &Co. – Frankfurt 2019 Adult Rights Guide
A bold, riveting debut novel of desire, betrayal, and loss, centering on three teenage girls, a horse ranch, and the tragic accident that changes everything.
KEPT ANIMALS
by Kate Milliken
Scribner, April 2020
Rory Ramos works as a ranch hand at the stable her stepfather manages in Topanga Canyon, California, a dry, dusty place reliant on horses and hierarchies. There she rides for the rich clientele, including twins June and Wade Fisk. While Rory may have unwittingly drawn the interest of out-andproud June, she's more intrigued by Vivian Price, the beautiful teenager with the movie-star father who lives down the hill. Rory's blue-collar upbringing keeps her largely separate from the likes of the Prices—but, perched on her bedroom windowsill, Rory steals glimpses of Vivian swimming in her pool nearly every night. After Rory's stepfather is involved in a tragic car accident, the lives of Rory, June, and Vivian become inextricably bound together. Rory discovers photography, begins riding more competitively alongside June, and grows closer and closer to gorgeous, mercurial Vivian, but despite her newfound sense of self, disaster lurks all around her: in the parched landscape, in her unruly desires, in her stepfather's wrecked body and guilty conscience. One night, as the relationships among these teenagers come to a head, a forest fire tears through Topanga Canyon, and Rory's life is changed forever.
Kate Milliken's stories have appeared in Zyzzyva, Fiction, New Orleans Review, and Santa Monica Review, among others. A graduate of the Bennington College Writing Seminars, the recipient of fellowships from the Vermont Studio Center, Yaddo, the Tin House Summer Writer's Workshop, and several Pushcart Prize nominations. Her debut collection of stories, If I'd Known You Were Coming, was chosen for the 2013 Iowa Short Fiction Award by author Julie Orringer.

Shakespeare meets Dashiell Hammett in this wildly entertaining murder mystery from New York Times bestselling author Christopher Moore.
SHAKESPEARE FOR SQUIRRELS
by Christopher Moore
William Morrow, May 2020
Set adrift by his pirate crew, Pocket of Dog Snogging—washes up on the sun-bleached shores of Greece, where he hopes to dazzle the Duke with his comedic brilliance and become his trusted fool. But the island is in turmoil. Egeus, the Duke's minister, is furious that his daughter Hermia is determined to marry Demetrius, instead of Lysander, the man he has chosen for her. The Duke decrees that if, by the time of the wedding, Hermia still refuses to marry Lysander, she shall be executed . . . or consigned to a nunnery. Pocket, being Pocket, cannot help but point out that this decree is complete bollocks, and that the Duke is an egregious weasel for having even suggested it. Irritated by the fool's impudence, the Duke orders his death. With the Duke's guards in pursuit, Pocket makes a daring escape. He soon stumbles into the wooded realm of the fairy king Oberon, who, as luck would have it, IS short a fool. His jester Robin Goodfellow—the mischievous sprite better known as Puck—was found dead. Murdered. Oberon makes Pocket an offer he can't refuse: he will make Pocket his fool and have his death sentence lifted if Pocket finds out who killed Robin Goodfellow. But as anyone who is even vaguely aware of the Bard's most performed play ever will know, nearly every character has a motive for wanting the mischievous sprite dead. With too many suspects and too little time, Pocket must work his own kind of magic to find the truth, save his neck, and ensure that all ends well..
Christopher Moore is the author of sixteen previous novels, including eight consecutive New York Times bestsellers, including NOIR, SECONDHAND SOULS, SACRE BLEU, FOOL, LAMB, A DIRTY JOB, and THE SERPENCE OF VENICE. He lives in San Francisco, California. Moore has more than 230,000 followers on social media.

A psychologically riveting novel centered around a woman with no memory,
the scientists invested in studying her, and the family who long for her return.
MOTHER DAUGHTER WIDOW WIFE
by Robin Wasserman
Scribner, Summer 2020
Wendy Doe has no past, no future, no memory of who she is or what she's done. In a state of temporary amnesia, a fugue state, Wendy arrives at the only place that will take her in — the Meadowlark Institute for Memory Research — and submits herself to the care of its scientists. To the Institute's charismatic, larger-than-life expert in memory science, she is no more than an object of study. To his research assistant, she's an object of fascination, even a mirror of her own desires. Through their attempts to untangle the mystery of Wendy's identity—as well as the story of a teenage daughter intent on uncovering her vanished mother's past—Wasserman has crafted a powerful, multi-voiced journey of discovery, reckoning, and triumphant reclamation. Searching, surprising, page-turning, and compassionate, Mother Daughter Widow Wife is an ambitious exploration of selfhood from an expert and enthralling storyteller.
Robin Wasserman is the author of Girls on Fire, an NPR and BuzzFeed Best Book of the Year. She is a graduate of Harvard College with a Master's in the history of science. She lives in Los Angeles, where she writes for television.


An unforgettable debut thriller blending adrenaline-laced twists and emotional nuance
LIKE CLOCKWORK
by A. Suiter Clarke
Houghton Mifflin Harcourt, Spring 2021
True-crime podcast host Elle Castillo has been obsessed with The Countdown Killer for decades. Twenty years ago TCK abruptly stopped kidnapping, after establishing a pattern of taking and murdering three girls over seven days, each a year younger than the last. No one's ever known why—why he stopped with his eleventh victim, or why he followed that pattern to begin with. Now, thanks to her reputation for never giving up on justice, Elle's gotten a hot tip from someone who claims to have a break in the case, but when she goes to meet with the tipster, she finds him dead in his living room. Unlike many experts and armchair sleuths, Elle's never believed that TCK was dead, and guilty though she feels over this death, she's sure it means the tip, whatever it may have been, was on the right track. When a young girl is snatched from her bus stop, Elle is sure that TCK is back in action. She's in a race against time to get the authorities—and her podcast audience—to believe her before the deadly series can claim its next victim.
A. Suiter Clarke is a full-time marketing communications specialist and novelist. In 2013, she earned an MFA in Creative Writing with Publishing from Kingston University, London. Her short stories have appeared in Ad Hoc Fiction, The Ram Boutique Vol. 1, the online literary magazine Storgy, and two Kingston University Press magazines. Originally from the Twin Cities area of Minnesota, she now lives in Melbourne, Australia.

A poignant novel about family, first love, grief, and betrayal that will touch the hearts of both mothers and daughters
REGRETTING YOU
by Colleen Hoover
Montlake, December 2019
Morgan Grant and her sixteen-year-old daughter, Clara, would like nothing more than to be nothing alike. Morgan is determined to prevent her daughter from making the same mistakes she did. By getting pregnant and married way too young, Morgan put her own dreams on hold. Clara doesn't want to follow in her mother's footsteps. Her predictable mother doesn't have a spontaneous bone in her body. With warring personalities and conflicting goals, Morgan and Clara find it increasingly difficult to coexist. The only person who can bring peace to the household is Chris—Morgan's husband, Clara's father, and the family anchor. But that peace is shattered when Chris is involved in a tragic and questionable accident.
Colleen Hoover is the #1 New York Times, USA Today, Wall Street Journal, and international bestselling author of It Ends With Us, Ugly Love, Hopeless, Slammed, Never Never (with Tarryn Fisher), and many others. She lives in Texas with her husband and their three boys. She is the founder of The Bookworm Box, a non-profit book subscription service and bookstore in Sulphur Springs, Texas.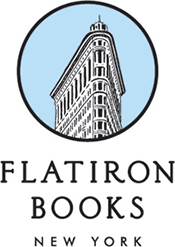 Flatiron Books – Frankfurt 2019 Rights Guide
Set in the early 1900s, this gorgeously written and transporting novel is the story of a complicated and unexpected friendship between two women from vastly different worlds and an incisive exploration of race, class, and equality.
THE GLASS HOUSE
by Beatrice Colin
December 2020
Antonia's life hasn't gone the way she planned. She and her husband, Malcolm, have drifted apart; her burgeoning art career came to nothing; and when she looks in the mirror, she sees an unhappy woman. But at least she will always have Balmarra, her family's grand Scottish estate, and its exquisite glass house, filled with plants that can take her far away from the world's disappointments. So when her estranged brother's wife, Cicely, shows up at her doorstep with her young daughter and enough trunks to last the summer, Antonia is instantly suspicious. What could have brought her glamourous sister-in-law all the way from India to damp, chilly Scotland except for an inheritance dispute? As Antonia and Cicely get to know each other, they strike up a fragile friendship. But each is keeping secrets from the other, and the reveals threaten not only the uneasy balance between them, but the course of their entire lives.

A beautiful, heartrending novel about the unbreakable bond between a mother and a daughter and the triumph of hope in even the darkest of times.
THE YELLOW BIRD SINGS
by Jennifer Rosner
March 2020
After the Jews in their town are rounded up, Róza and her five-year-old daughter Shira, a musical prodigy, spend day and night hidden in a farmer's barn. Shira struggles to stay still and quiet, as music pulses inside her. To pass the time, Róza tells Shira a story: There is a little girl who, with the help of her yellow bird, tends an enchanted garden. The garden must be kept completely silent—only the bird can sing the girl's musical compositions—and together the girl and her bird avert many threats. Thus Róza manages to soothe Shira and shield her from the horrors around them. But then the day comes when their haven is no longer safe, and Róza must face an impossible choice: whether to keep Shira by her side or give her the chance to survive apart.
Jennifer Rosner is the author of the memoir If A Tree Falls: A Family's Quest to Hear and Be Heard. Her children's book, The Mitten String, is a Sydney Taylor Book Award Notable. Jennifer's writing has appeared in the New York Times, The Massachusetts Review, The Forward, Good Housekeeping, and elsewhere. She lives in western Massachusetts with her family.


The Friedrich Agency – Frankfurt 2019 Rights List
"'Do you like it?' she said. 'I give it to you.'"
I GIVE IT TO YOU
by Valerie Martin
Nan A. Talese, August 2020
American novelist Jan Vidor arrives at Villa Chiara in Tuscany intent on learning Italian, touring the hill towns, and casting about for a subject for her next book. Jan is well acquainted with the unwelcome effusions of strangers who offer their personal histories for her fiction. But in their first meeting, her aristocratic landlord Beatrice Salviati Doyle makes a passing remark about violent events at the villa during World War II, and Jan finds herself wanting to know more. Further conversations reveal Beatrice to be a complicated woman with a knack for telling stories about the past. Routinely, and then vehemently, Jan takes notes. Soon she is investigating leads like a detective, documenting the decline of a once powerful family through the vicissitudes of two wars and three generations. As Jan reconstructs the past, Beatrice is absorbed in securing the future of the family estate. What neither of them knows is that behind the bucolic scrim of daily life at the villa, a plot is being hatched that will deal the final death blow to the Salviati patrimony.
Valerie Martin is the author of twelve novels, including Trespass, Mary Reilly (a major motion picture starring Julia Roberts), and Property, four collections of short fiction, and a biography of St. Francis of Assisi. She has been awarded numerous prizes for her work, including the Kafka Prize (for Mary Reilly) and Britain's Orange Prize (for Property.) She resides in Dutchess County, New York and is currently Professor of English at Mt. Holyoke College.

A page-turning story of survival, but also a commentary on how we grow and reinvent ourselves in this overly connected, digital age..
REMEMBER THIS
by Alexandra Oliva
Ballantine, Spring 2021
A woman whose name shouldn't be Linda lives in a city she can't stand, her every movement tracked by her father, a reluctant but duty-bound protector who was horrified to learn of her existence 14 years earlier, when Linda emerged from the woods as a feral child. She'd been raised in total isolation by her brilliant but dangerously unhinged mother, who birthed her in a grief-ridden attempt to replace her deceased firstborn daughter. The internet obsessed over Linda's sudden appearance, labeling her #CloneGirl. The misnomer haunts Linda still, and as an adult, she struggles to interact with people and strives to lead a quiet life. And then a new neighbor moves in and changes everything. For the first time, Linda sees the potential of true friendship, and through her neighbor is drawn into the escapism of virtual reality. But just as she's easing into a new sense of belonging, Linda is kidnapped and taken to a remote location where she will ultimately be forced to confront the truth of her traumatic past.
Alexandra Oliva is the author of the novel The Last One, which is currently in development for TV. She has a BA in history from Yale University and an MFA from The New School. She lives in the Pacific Northwest with her family.

A dazzling and darkly comic novel of love, violence, and friendship.
 THE KNOCKOUT QUEEN
by Rufi Thorpe
Knopf, February 2020
Bunny Lampert is the princess of North Shore⁠—beautiful, tall, blond, with a rich real-estate-developer father and a swimming pool in her backyard. Michael⁠⁠—with a ponytail down his back and a septum piercing⁠—lives with his aunt in the cramped stucco cottage next door. When Bunny catches Michael smoking in her yard, he discovers that her life is not as perfect as it seems. At six foot three, Bunny towers over their classmates. Even as she dreams of standing out and competing in the Olympics, she is desperate to fit in, to seem normal, and to get a boyfriend, all while hiding her father's escalating alcoholism. Meanwhile, Michael has secrets of his own. At home and at school he pretends to be straight, but at night he meets men online for anonymous encounters that both thrill and scare him. When Michael falls in love for the first time, a vicious strain of gossip circulates and a terrible, brutal act becomes the defining feature of both his and Bunny's futures—and of their friendship. With storytelling as intoxicating as it is intelligent, Rufi Thorpe has created a tragic and unflinching portrait of identity, a fascinating examination of our struggles to exist in our bodies, and an excruciatingly beautiful story of two humans aching for connection.
Rufi Thorpe is the author of three novels. Her first, The Girls from Corona del Mar, was long-listed for the 2014 International Dylan Thomas Prize and for the 2014 Flaherty-Dunnan First Novel Prize, and became a National Bestseller. She holds and MFA from the University of Virginia and lives in California with her husband and sons.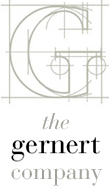 The Gernert Company – Frankfurt 2019 Rights Guide
A true crime podcast host covering a controversial rape trial in a small town becomes obsessed with solving a brutal murder that took place there a quarter of a century before.
THE NIGHT SWIM
by Megan Goldin
St. Martins Press, August 2020
After the first season of her true crime podcast became an overnight sensation and set an innocent man free, Rachel Krall is now a household name—and the last hope for thousands of people seeking justice. But she's used to being recognized for her voice, not her face. Which makes it all the more unsettling when she finds a note on her car windshield, addressed to her, begging for help. The small seaside town of Neapolis is being torn apart by a devastating rape trial. The town's golden boy, a swimmer destined for Olympic greatness, has been accused of raping a high school student, the beloved granddaughter of the town's legendary police chief. Under huge pressure to make Season Three of her podcast a success, Rachel throws herself into covering the rape trial —but the mysterious letters keep showing up in unexpected places. Someone is following her, and she won't stop until Rachel finds out what happened to her sister twenty-five years ago. Officially, Jenny Stills tragically drowned while swimming at night at a local beach, but the writer insists her sister was murdered—and when Rachel starts asking questions, nobody seems to want to answer.
Megan Goldin worked as a correspondent for Reuters and other media outlets where she covered war, peace, International terrorism and financial meltdowns in the Middle East and Asia. She is now based in Melbourne, Australia where she raises three sons and is a foster mum to Labrador puppies learning to be guide dogs.

When a group of outcasts with extraordinary abilities comes out of hiding, their clash with a violent society will spark a revolution—or an apocalypse.
THE NOBODY PEOPLE
by Bob Proehl
Del Rey, September 2019
Avi Hirsch has always known his daughter was different. But when others with incredible, otherworldly gifts reveal themselves to the world, Avi realizes that her oddness is something more—that she is something more. Emmeline soon meets others just like her: Carrie Norris, a teenage girl who can turn invisible, but just wants to be seen. Fahima Deeb, a woman with an uncanny knack for machinery, but it's her Muslim faith that makes the U.S. government suspicious of her. They are the nobody people—ordinary individuals with extraordinary gifts who want one only thing: to live as equals in an America that is gripped by fear and hatred. But the government is passing discriminatory laws. Violent mobs are taking to the streets. And one of their own—an angry young man seething with self-loathing—has used his power in an act of mass violence that has put a new target on the community. The nobody people must now stand together and fight for their future, or risk falling apart.
Bob Proehl is the author of A Hundred Thousand Worlds, a Booklist Best Book of the Year. He has worked as a bookseller and programming director for Buffalo Street Books in Ithaca, New York, a DJ, a record-store owner, and a bartender. He was a New York Foundation for the Arts Fellow in Fiction and a resident at the Saltonstall Arts Colony. His work has appeared on Salon, as part of the 33 ⅓ book series, and in American Short Fiction.
Film rights sold to 20th Century Fox with Marc Webb producing.

Charles Soule brings his signature knowledge—and wariness—of technology to his sophomore novel set in a realistic future about a brilliant female scientist who creates a technology that allows for the transfer of human consciousness between bodies, and the transformations this process wreaks upon the world.
ANYONE
by Charles Soule
Harper Perennial, September 2019
Inside a barn in Ann Arbor, Michigan, a scientist searching for an Alzheimer's cure throws a switch—and finds herself mysteriously transported into her husband's body. What begins as a botched experiment will change her life—and the world—forever… Over two decades later, all across the planet, "flash" technology allows individuals the ability to transfer their consciousness into other bodies for specified periods, paid, registered and legal. Society has been utterly transformed by the process, from travel to warfare to entertainment; "Be anyone with Anyone" the tagline of the company offering this ultimate out-of-body experience. But beyond the reach of the law and government regulators is a sordid black market called the darkshare, where desperate "vessels" anonymously rent out their bodies, no questions asked for any purpose – sex, drugs, crime… or worse. Like Blade Runner crossed with Get Out, Charles Soule's thought-provoking work of speculative fiction takes us to a world where identity, morality, and technology collide.
Based in Brooklyn, New York Times bestselling author Charles Soule is a writer of novels (previously: The Oracle Year), comics, screenplays and stories of all types. He is best known for writing Daredevil, She-Hulk, Death of Wolverine and various Star Wars comics from Marvel Comics, as well as his creator-owned series Curse Words from Image Comics and the award-winning political sci-fi epic Letter 44 from Oni Press.

When a group of outcasts with extraordinary abilities comes out of hiding, their clash with a violent society will spark a revolution—or an apocalypse.
UNDER THE WHITE SNOW SKY
by W.S. Winslow
Ecco/HarperCollins, Spring 2021
On the first anniversary of her husband and son's deaths in Maine's unforgiving waters, Edith Baines stares across the bay at a schooner, sitting under full sail yet motionless in the surging tide and winter wind. Edith is sure she must be hallucinating. Or is she? Like a pebble dropped into water, Edith's grief breaks the surface tension, rippling out in all directions and touching other members of the Wellbridge, Maine community. Harkening to Louise Erdrich's Love Medicine, UNDER THE WHITE SNOW SKY explores the crisscrossing relationships of several families in one small town over a long period. From the widowed Edith in 1977, the book winds time back to 1904, when Stella makes the fateful choice to run away from a loveless marriage towards another man and a more hopeful future – and she brings her unwilling son, Frank, along with her. Like a ball of yarn unspooling, the narrative traces a path toward the present day that feels inevitable but unpredictable, the choices made decades ago still resonating through the lives of this community's descendants. Laced with gritty humor, UNDER THE WHITE SNOW SKY is a gorgeous novel that provides a tender, but not uncritical, exploration of the particular type of person shaped by the traditions of coastal New England.
W.S. Winslow is a ninth generation Mainer who, after many years in New York and San Francisco, has returned to her home state. She holds an MFA in creative writing from New York University working with John Freeman and is at work on a second book.


Frances Goldin – Frankfurt 2019
New York Times bestselling author Donna Andrews returns with another Meg Langslow mystery written « firmly in the grand tradition of Agatha Christie's Christmas books » (Toronto Globe and Mail)
OWL BE HOME FOR CHRISTMAS
by Donna Andrews
Saint Martin's Press, October 2019
The 26th book and the sixth Christmas mystery in the Meg Lansglow series, Owl Be Home for Christmas is yet another wonderfully merry and funny book from New York Times bestselling author Donna Andrews. It's a few days before Christmas, and Meg's grandfather is hosting a scientific conference on owls at the Caerphilly Inn. Most of the family are there, helping out in one capacity or another, including Meg's grandmother, Cordelia—invited by Grandfather in rare gesture of peace-making, to share her expertise on rehabilitating large birds, including owls. An unexpectedly severe snow storm traps the conference-goers in the hotel, and one of the visiting ornithologists is murdered. Even if Caerphilly is able to clear the roads in time, Chief Burke doesn't want the various suspects to scatter to half a dozen continents before he identifies the killer, so there's a very real possibility that none of them will make it home for Christmas . . . at least not unless Meg comes to the rescue. Andrews smoothly combines a clever plot with distinctive and endearing characters. Cozy fans will wish this long-running series never ends.
Donna Andrews is a winner of the Agatha, Anthony, and Barry Awards, a Romantic Times Award for best first novel, and four Lefty and two Toby Bromberg awards for funniest mystery. She is a member of MWA, Sisters in Crime, and the Private Investigators and Security Association. Andrews lives in Reston, Virginia.

Drawing deeply on Cherokee folklore, THE REMOVED is a meditation on family, grief, home, and the power of stories on both a personal and ancestral level.
THE REMOVED
by Brandon Hobson
Ecco/HarperCollins, Winter 2021
It's been twenty-five years since the Echota's teenaged son Ray-Ray was killed in a car accident, but his death has left each surviving member of the Cherokee family suspended in private grief. The mother, Maria, increasingly struggles to manage the onset of her husband Ernest's Alzheimer's and tries to organize her heartache through writing. Their daughter, Sonja, lives in isolation close to her parents, her solitude punctuated only by spells of dizzying romantic obsession. Their son, Edgar, having fled home along ago, increasingly mutes his feelings of alienation with drugs and alcohol. The family has a tradition of coming together over a bonfire to celebrate Ray-Ray's birthday—one of the few moments in which they openly talk about his death—though Edgar hasn't returned for the occasion in years. As Ray-Ray's birthday again approaches and Maria attempts to call the family together from their physical and emotional distances, each family member separately begins to experience a strange unraveling of the boundary between the world of the living and the spirit world. Watching over the family is their ancestor, Tsala, who died along with his son on the Trail of Tears, and who has his own narrative of grief and attempted healing. Through stories and images he steers Maria, Sonja, and Edgar as each walks the blurring edge between reality and myth. Ultimately, it is their own family, both living and dead, who will guide the Echotas back from private and generational darkness and light the path to home.
Brandon Hobson is the author of four books including WHERE THE DEAD SIT TALKING, which was a finalist for the National Book Award. He has won a Pushcart Prize, and his stories and essays have appeared in Conjunctions, The Believer, The Paris Review Daily, NOON, and elsewhere. He is an enrolled member of the Cherokee Nation Tribe of Oklahoma.

Feverish, tensely plotted, and surprisingly tender towards its characters, THESE VIOLENT DELIGHTS is a novel of escalating dread and an excavation of the unsettling depths of human desire.
THESE VIOLENT DELIGHTS
by Micah Nemerever
HarperCollins, Summer 2020
Paul and Julian both believe that all they have is each other, and they'll go to any lengths necessary to keep it that way. It's the early 1970s in Pittsburgh, and Stonewall might as well have happened on the other side of the world. So when Paul and Julian meet in their first year of university, it's hard to explain the intensity of their connection to anyone around them. Paul is sensitive and agonizingly insecure, incomprehensible to his working class family, and desolate with rage and grief over his father's recent suicide. Julian is volatile, magnetic, capriciously cruel, and eager to escape the suffocating influence of his wealthy DC-based parents. Paul sees Julian as his sole ally and intellectual equal, a vision of what it might mean to live with ease and confidence–but that admiration isn't the same as trusting him. As their friendship spirals into an identity-consuming romance, Paul is desperate to protect their precarious bond, even as it becomes clear that the pressure from the outside world is nothing compared to the brutalities they're capable of inflicting on each other. Losing each other is out of the question, but when their tightening orbit brings them to an act of irrevocable violence, both Paul and Julian will be forced to confront a shattering truth at the heart of their relationship.
Micah Nemerever studied art history and queer theory at the University of Connecticut, where he wrote his MA thesis on gender anxiety in the art of the Weimar Republic. He is a prolific home chef and an avid amateur historian of queer cinema. He lives in the Pacific Northwest.



Grove Atlantic – Rights List Frankfurt 2019
From the Sue Kaufman and Prix Femina Etranger-winning writer Francisco Goldman comes his long-awaited new novel, MONKEY BOY, an autobiographically-inspired but richly fictionalized story of the life and times of 49-year-old novelist and journalist Francisco Goldberg.
MONKEY BOY
by Francisco Goldman
Grove Press, Winter 2021
MONKEY BOY is a lively, tragicomic tale in which our narrator, the autobiographical figure Francisco Goldberg, attempts to "go home again." Goldberg has been living in Mexico City for over a decade but now has returned to New York, fleeing threats on his life provoked by his reporting on a murder in Guatemala. Francisco is drawn back for a weeklong visit to his hometown, a suburb of Boston, by two women—the high school girlfriend who was witness to his greatest youthful humiliations, and his charming but mysterious mother, Yolanda, around whom the novel orbits like a dark star. If Francisco can unspool her secrets and make sense of her life, will he finally understand his own? Written in a deceptively open, irresistibly funny and passionate voice, MONKEY BOY unearths the hidden cruelties within Francisco's family and in the homogenous community in which he came of age, the aftereffects of a journalism career that has intersected war and human rights abuses, and the impact of living inside a profoundly divided identity—whether Jewish/Catholic, Latin American/North American, or native/expat—both in the Vietnam War Era, when he picked up the cruel nickname that is the title, or in the present with xenophobia on the rise.
Francisco Goldman has published four previous novels and two books of non-fiction. The Long Night of White Chickens was awarded the American Academy's Sue Kaufman Prize for First Fiction. His novels have been finalists for several prizes, including the PEN/Faulkner Prize, the International IMPAC Dublin literary award, and the Believer Book Award. The Art of Political Murder won the Index on Censorship T.R. Fyvel Book Award and the WOLA/Duke Human Rights Book Award. The Interior Circuit was named by the Los Angeles Times one of 10 best books of the year and received the Blue Metropolis "Premio Azul." His most recent novel, Say Her Name, won the Prix Femina Etranger. His books have been published in 16 languages.

A novel of art, romance, and ambition from Lily King, author of Euphoria (over 500,000 copies sold worldwide).
WRITERS & LOVERS
by Lily King
Grove Press, March 2020
Casey Peabody, former child golf prodigy, aspiring writer, has ended up back in Massachusetts after a devastating love affair. Her mother has just died; her mail consists of wedding invitations, birth announcements, and notices from debt collectors; she waits tables in Harvard Square and lives in a tiny moldy room at the side of a garage in Brookline. At thirty-one, she worries in equal measure about getting pregnant and being infertile, and hasn't finished the novel she's been writing for six years. WRITERS & LOVERS follows Casey in the last days of a long youth, a time in her life when everything—her health, her family, her work, her relationships, and her financial situation—comes to a crisis. In elegant and transfixing prose, King explores the transitional moment between Casey's two worlds, the terrifying and exhilarating leap between the end of one phase of life and the beginning of another. In WRITERS & LOVERS, Lily King captures the moment when a woman becomes an artist—a genre that until now has been dominated by male accounts like the classics A Portrait of the Artist as a Young Man and A Moveable Feast.
Hailed as "brilliant" (New York Times Book Review) and "wildly talented" (Chicago Tribune), New York Times bestselling writer Lily King has received widespread acclaim for her fiction. Her novel Euphoria won the Kirkus Prize and the New England Book Award for Fiction, was a finalist for the National Book Critics Circle Award, and appeared on numerous best of the year lists.


A stunning literary saga in the tradition of DeLillo and Egan, chronicling the unexpectedly and eerily intersecting lives of a lineage of American dreamers.
NINE SHINY OBJECTS
by Brian Castleberry
Custom House, June 2020
June 26, 1947. Headlines across America report that an aviator from Idaho witnessed nine pulsating lights flying over the Cascade Mountains at speeds surpassing any aircraft built by humankind. Days later, a desperate Chicago pool hustler, inspired by the news, hitchhikes west in a fever-dream search for a possible extraterrestrial sign. From those he inspires along the way to the Cascades comes a new community—"The Seekers"—devoted to creating a society where divisions of race, ethnicity, and sexuality are a thing of the past. Believing that utopia will begin in a community of their own creation, The Seekers attempt to settle in the suburbs of Long Island. One night, a stranger arrives and a horrific crime ensues. In the decades that follow, the perpetrators, survivors, and their children will be forced to face the consequences of what happened. Like an eroding Atlantic seashore, a Cascade mountain snowflake, and the branching crimson streaks in bloodshot eyes, Nine Shiny Objects is a fractal: a novel of intimate reveries that replicates to form a larger portrait of America's cleaved soul—the perpetual clash between the optimism of those who seek inspiration from spacious skies and the venom of others who relish the underworld—not only via conspiratorial maneuverings, but the literal unearthing of the dead.
An Oklahoma native (Apache mother, white father), Brian Castleberry's stories have been published in The Southern Review, Day One, Narrative, Barnstorm, Nano Fiction, Great Jones Street and Meridian. He was an editor for Richmond Noir (Akashic Books), and published a story in The Evil One anthology, a Roky Erickson inspired collection (Makeout Creek Books). He holds an MFA in Creative Writing from Virginia Commonwealth University and teaches creative writing at the College of William Mary.

The bestselling Liv Constantine, author of The Last Mrs. Parrish, returns with an explosive new psychological thriller about a woman struggling to hold onto her marriage, and the lengths she'll go to in order to keep it intact.
THE WIFE STALKER
by By Liv Constantine
Harper, May 2020
Breezing into the tony seaside paradise of Westport, Connecticut, gorgeous thirtysomething Piper Reynard sets down roots, opening a rehab and wellness space and joining a local yacht club. When she meets Leo Drakos, a handsome, successful lawyer, the wedding ring on his finger is the only thing she doesn't like about him. Yet as Piper well knows, no marriage is permanent. Meanwhile, Joanna has been waiting patiently for Leo, the charismatic man she fell in love with all those years ago, to re-emerge from the severe depression that has engulfed him. Though she's thankful when Leo returns to his charming, energetic self, paying attention again to Evie and Stelli, the children they both love beyond measure, Joanna is shocked to discover that it's not her loving support that's sparked his renewed happiness—it's something else. Piper. Leo has fallen head over heels for the flaky, New Age-y newcomer, and unrepentant and resolute, he's more than willing to leave her behind, along with everything they've built. Of course, he assures her, she can still see the children. Joanna is devastated—and determined to find something, anything, to use against this woman who has stolen her life and her true love. As she digs deeper into Piper's past, Joanna begins to unearth disturbing secrets . . . but when she confides to her therapist that she fears for the lives of her ex-husband and children, her concerns are dismissed as paranoia. Can she find the proof she needs in time to save them?
Liv Constantine is the pen name of sisters Lynne Constantine and Valerie Constantine. Separated by three states, they spend hours plotting via FaceTime and burning up each other's email inboxes. They attribute their ability to concoct dark story lines to the hours they spent listening to tales handed down by their Greek grandmother.

From "one of the greatest writers of our time" (Toni Morrison)—the author of Barracoon and Their Eyes Were Watching God—a collection of remarkable stories, including eight "lost" Harlem Renaissance tales now available to a wide audience for the first time.
HITTING A STRAIGHT LICK WITH A CROOKED STICK:
Stories from the Harlem Renaissance
by By Zora Neale Hurston
Amistad, January 2020
In 1925, Barnard student Zora Neale Hurston—the sole black student at the college—was living in New York, "desperately striving for a toe-hold on the world." During this period, she began writing short works that captured the zeitgeist of African American life and transformed her into one of the central figures of the Harlem Renaissance. Nearly a century later, this singular talent is recognized as one of the most influential and revered American artists of the modern period. Hitting a Straight Lick with a Crooked Stick is an outstanding collection of stories about love and migration, gender and class, racism and sexism that proudly reflect African American folk culture. Brought together for the first time in one volume, they include eight of Hurston's "lost" Harlem stories, which were found in forgotten periodicals and archives. These stories challenge conceptions of Hurston as an author of rural fiction and include gems that flash with her biting, satiric humor, as well as more serious tales reflective of the cultural currents of Hurston's world.
Zora Neale Hurston was a novelist, folklorist, and anthropologist. An author of four novels (Jonah's Gourd Vine, 1934; Their Eyes Were Watching God, 1937; Moses, Man of the Mountain, 1939; and Seraph on the Suwanee, 1948); two books of folklore (Mules and Men, 1935; and Tell my Horse, 1938); an autobiography (Dust Tracks on a Road, 1942); over fifty short stories, essays, and plays; and most recently Barracoon. She was born on January 7, 1891 in Notasulga, Alabama, and grew up in Eatonville, Florida. She died in Fort Pierce, in 1960. In 1973, Alice Walker had a headstone placed at her gravesite with this epitaph: "Zora Neale Hurston: A Genius of the South)."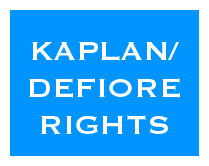 Kaplan/DeFiore Rights – Rights Guide Frankfurt 2019
A gorgeous fable of the last two left on an earth reclaimed by nature, and a young girl's journey home.
THE BEAR
by Andrew Krivak
Bellevue Literary Press, February 2020
In an Edenic future, a girl and her father live close to the land in the shadow of a lone mountain. They possess a few remnants of civilization: some books, a pane of glass, a set of flint and steel, a comb. The father teaches the girl how to fish and hunt, the secrets of the seasons and the stars. He is preparing her for an adulthood in harmony with nature, for they are the last two left. But when the girl suddenly finds herself alone in an unknown landscape, it is a bear that will lead her back home through a vast wilderness that offers the greatest lessons of all, if she can only learn to listen. A cautionary tale of human fragility, of love and loss.
Andrew Krivak is the author of two novels: The Signal Flame, a Chautauqua Prize finalist; and The Sojourn, a National Book Award finalist and winner of both the Chautauqua Prize and Dayton Literary Peace Prize. He is also the author of A Long Retreat: In Search of a Religious Life, a memoir about his eight years in the Jesuit Order, and editor of The Letters of William Carlos Williams to Edgar Irving Williams, 1902–1912, which received the Louis L. Martz Prize. Krivak lives with his wife and three children in Somerville, Massachusetts, and Jaffrey, New Hampshire, in the shadow of Mount Monadnock, which inspired much of the landscape of The Bear.

The second standalone thriller from the award-winning author of The Nowhere Child.
THE WIFE AND THE WIDOW
by Christian White
Affirm Press, October 2019
Set against the backdrop of an eerie island town in the dead of winter, THE WIFE AND THE WIDOW is a mystery/thriller told from two perspectives: Kate, a widow whose grief is compounded by what she learns about her dead husband's secret life; and Abby, an island local whose world is turned upside when she's forced to confront the evidence of her husband's guilt. But nothing on this island is quite as it seems, and only when these women come together can they discover the whole story about the men in their lives. Brilliant and beguiling, THE WIFE AND THE WIDOW takes you to a cliff edge and asks the question: how well do we really know the people we love?
Christian White is an Australian author and screenwriter whose projects include feature film Relic. The Nowhere Child is his first book and one of Australia's bestselling debut novels ever. Rights to The Nowhere Child have been sold in 16 territories around the world, and were acquired in a major screen deal by Anonymous Content (US) and Carver Films (Australia).

In 1901, the word "Bondmaid" was discovered missing from the Oxford English Dictionary. This is the story of the girl who stole it.
THE DICTIONARY OF LOST WORDS
by Pip Williams
Affirm Press, March 2020
Esme is born into a world of words. Motherless and irrepressibly curious, she spends her childhood in the "Scriptorium," a garden shed in Oxford where her father and a team of dedicated lexicographers are collecting words for the very first Oxford English Dictionary. When she is five, Esme hides beneath the table where all the words are sorted. The words are written on slips of paper no larger than a post card. One day a slip flutters to the floor and no one claims it. The word is "Bondmaid." Esme rescues it and stashes it in an old wooden case that belongs to her only friend, Lizzie, a young servant in the big house. Esme begins to collect other words from the Scriptorium that are misplaced, discarded or have been neglected by the dictionary men. They help her make sense of the world and as she grows older, she realises that some words are more important than others, that women's words and women's experiences can often go unrecorded. She begins to collect words for her own dictionary—the dictionary of lost words. Set in a time when the women's suffrage movement was blossoming, and the destructive power of the Great War loomed, The Dictionary of Lost Words reveals another narrative, hidden behind a history written by men. As the lives of these two women develop and entwine, it becomes clear that Lizzie has lived between the lines of Esme's story, just as Esme has lived between the lines of the Dictionary. Delightful, beautifully written and deeply thought-provoking, this is historical fiction at its best.
Pip Williams was born in London and grew up in Sydney. She has spent most of her working life as a social researcher and is the author of two books, including ONE ITALIAN SUMMER (Affirm Press, 2017). Her creative non-fiction has been published widely. DICTIONARY OF LOST WORDS is her first novel. Pip lives in the Adelaide Hills with her partner, two boys and an assortment of animals.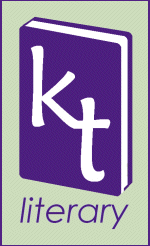 KTLiterary – Frankfurt Rights List 2019

What happens when America's First Son falls in love with the Prince of Wales?
RED, WHITE & ROYAL BLUE
by Casey McQuiston
St. Martins Griffin, May 2019
When his mother became President, Alex Claremont-Diaz was promptly cast as the American equivalent of a young royal. Handsome, charismatic, genius―his image is pure millennial-marketing gold for the White House. There's only one problem: Alex has a beef with the actual prince, Henry, across the pond. And when the tabloids get hold of a photo involving an Alex-Henry altercation, U.S./British relations take a turn for the worse. Heads of family, state, and other handlers devise a plan for damage control: staging a truce between the two rivals. What at first begins as a fake, Instragramable friendship grows deeper, and more dangerous, than either Alex or Henry could have imagined. Soon Alex finds himself hurtling into a secret romance with a surprisingly unstuffy Henry that could derail the campaign and upend two nations and begs the question: Can love save the world after all?
Casey McQuiston is a writer—books, essays, books, articles, books. She writes stories to make you laugh, to make you feel your feelings, to make the marginalized and queer and weird people of the world feel like there's a place for them in bright, joyful fiction, too.


Laura Dail – Foreign Rights List Fall 2019
From the New York Times bestselling author of The Other Einstein and The Only Woman in the Room comes the suspenseful story of the real-life disappearance of famed and beloved mystery writer, Agatha Christie
AGATHA
By Marie Benedict
Sourcebooks, January 2021
In December 1926, England unleashed the largest manhunt in history; not for an escaped convict or war criminal, but for the missing wife of a WWI hero, mother, and rising mystery writer: Agatha Christie.When her car was found wrecked, empty, and abandoned near the natural spring known as The Silent Pool, the country became frenzied. Even Sir Arthur Conan Doyle, enlisted by the Prime Minister, wasn't able to solve the case. But in two weeks time, Agatha reappeared, just as mysteriously as she disappeared, and shared that the details of those weeks were lost to amnesia. What happened to the famed novelist during those missing days in 1926? Did she disappear by her own hand, or someone else's? Was she running from her life, or creating an entirely new one?
Marie Benedict is a lawyer with more than ten years' experience as a litigator. She is also the bestselling author of "The Only Woman in the Room", "Carnegie's Maid", and "The Other Einstein".


A stylish commericial thriller, the first in the PI John Keegan series
CITY OF FALLEN ANGELS
by Paul Buchanan
April 2020
Summer, 1962. A scorching heat wave is suffocating L.A. PI John Keegan is offered a small fortune to find a beautiful woman from a set of photographs. He refuses; the job seems suspicious. But the next day the same woman, Eve, turns up, unbidden, on his doorstep. Eve fears for her safety. She is being watched. Before Keegan knows it, someone has been killed with Keegan's own gun, and he gets sucked into a world of suspicion and betrayal where he's never quite sure where the truth lies. Before long he's the prime suspect in a murder he didn't commit, and all the evidence seems to point in his direction. It's almost like someone planned it that way.
Paul Buchanan earned a Master of Professional Writing degree from the University of Southern California and an MFA in fiction writing from Chapman University. He teaches and writes in the Los Angeles area.

A stunning new thriller about the burden of shame from one of Australia's rising stars and bestselling psychological suspense authors Sara Foster.
YOU DON'T KNOW ME
by Sara Foster
Simon & Schuster, November 2019 / Legend Press UK, May 2020
He's hiding a dark secret … But so is she. Lizzie Burdett was eighteen when she vanished, and Noah Carruso has never forgotten her. She was his first crush, his unrequited love. She was also his brother's girlfriend. Tom Carruso hasn't been home in over a decade. He left soon after Lizzie disappeared under a darkening cloud of suspicion, and now he's back for the inquest into Lizzie's death – intent on telling his side of the story. As the inquest looms, Noah meets Alice Pryce on holiday. They fall for each other fast and hard, but Noah can't bear to tell Alice his deepest fears. And Alice is equally stricken – she carries a terrible secret of her own. Is the truth worth telling if it will destroy everything?
Sara Foster was born and raised in England, and moved to Australia in 2004. She has published four other novels: Come Back to Me, Beneath the Shadows, Shallow Breath and All That is Lost Between Us. She lives near Perth with her husband and two young daughters, and is currently a doctoral candidate with Curtin University.

Twenty years ago, Helen is forced to give up her newborn baby, Lily. Now living alone in her small flat, there is a knock at the door and her daughter, her 'bee', is standing in front of her.
HELEN AND THE GRANDBEES
by Alex Morrall
September 2020
Reuniting means the world to them both, but Lily has questions. Lots of them. Questions that Helen is unwilling to answer. In turn Helen watches helplessly as her headstrong daughter launches from relationship to relationship, from kind Andrew, the father of her daughter, to violent Kingsley who fathers her son. When it's clear her grandbees are in danger, tangled up in her daughter's damaging relationship, Helen must ind the courage to step in, confronting the fears that haunt her the most. Told in Helen's quirky voice Helen and the Grandbees addresses matters of identity, race and mental illness.
Alex Morrall was born in Birmingham and now lives in south east London, where her voluntary work inspired this novel. She enjoys working using both her creative and mathematical background. She has a maths degree but paints beautiful city scenes and landscapes in her spare time.

A debut literary novel about the impact of a tragic bus crash on the people left behind.
WHERE THE EDGE IS
by Gráinne Murphy
2020
The story is set in Cork, Ireland, and we open with the initial horror of the bus crash, but the real heart of the story is in exploring the rippling effect on each person: Richie, the driver, who is leading a small life of almost total isolation; Alina, a young Lebanese immigrant whose horrific experience on the bus causes her to question her religious choices; Tim, a member of the rescue team who is trying to reconnect with his wife, Nina. Nina is a journalist covering the bus crash story, desperately trying to keep her head above water as she deals with the recent death of her baby girl.
Themes of loss, isolation and despair are key but also what binds us as human beings: empathy, support and hope. This is a story of moving on, of remembering the past and allowing it to shape the future.


Levine Greenberg Rostan – Frankfurt List 2019
From bestselling author Laura Zigman, a hilarious novel about a wife and mother whose life is unraveling and the well-intentioned but increasingly disastrous steps she takes to course-correct her relationships, her career, and her belief in herself.
SEPARATION ANXIETY
by Laura Zigman
Ecco/HarperCollins, March 2020
Judy never intended to start wearing the dog. But when she stumbled across her son Teddy's old baby sling during a halfhearted basement cleaning, something in her snapped. So: the dog went into the sling, Judy felt connected to another living being, and she's repeated the process every day since. Life hasn't gone according to Judy's plan. Her career as a children's book author offered a glimpse of success before taking an embarrassing nose dive. Teddy, now a teenager, treats her with some combination of mortification and indifference. Her best friend is dying. And her husband, Gary, has become a pot-addled professional "snackologist" who she can't afford to divorce. On top of it all, she has a painfully ironic job writing articles for a self-help website—a poor fit for someone seemingly incapable of helping herself. Wickedly funny and surprisingly tender, Separation Anxiety offers a frank portrait of middle-aged limbo, examining the ebb and flow of life's most important relationships.
Laura Zigman has been out of the fiction world for the last ten years, co-writing and ghostwriting books for personalities and celebrities ranging from Wendy Davis to Eddie Izzard. She's also been a contributor to The New York Times and The Huffington Post and at one time produced a comic-strip blog on MyBreastCancerNetwork.com. The author of the well-reviewed novels, Animal Husbandry, Dating Big Bird, Piece of Work and Her, she remains about as well-connected as an author can be in the writing, publishing and media community (she worked for ten years in publicity at Knopf).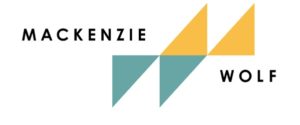 MacKenzie Wolf – Rights Guide Frankfurt 2019
Follows two foster siblings the summer they discover the true nature of a mysterious plant called the vine, which their family harvests and that offers prophetical powers—and unexpected dangers—to all the girls in their foster home as they grow closer to womanhood. For readers of Naomi Alderman's THE POWER and Chloe Benjamin's THE IMMORTALISTS.
AMONG THE WILD YOUNG
by Natalka Burian
Park Row Books, 2020
Unfolding over a sweltering West Virginia summer, AMONG THE WILD YOUNG follows Cello and Joanie, foster siblings living in a compound they know only as the Garden. There, with their foster family, they work the land to harvest Vine, a potent plant of dubious legality, while the girls worry about the fate that comes with womanhood: Joanie is the first sister to grow up, but she won't be the last. A story of family and destiny in the vein of The Immortalists, set against a swampy Appalachian backdrop, AMONG THE WILD YOUNG is a high-stakes adventure about dark alchemy, alliances, and who you can become, when you don't know where you come from.
Natalka Burian is the author of the YA novel Welcome to the Slipstream (Simon Pulse). She received an MA at Columbia University, and completed workshops at Sackett Street and Catapult Books. Her writing has appeared in The Millions, Lit Hub, Catapult, and Lenny, and her bars and books have been featured in The New Yorker, Elle, Vogue, New York, and elsewhere.


Park & Fine – Frankfurt 2019 Rights Guide
In her newest novel, Emily Giffin tells a story of characters who face impossible choices, but emerge to live more truly to themselves than they ever have before.
ALL WE EVER WANTED
by Emily Giffin
Ballantine, June 2018
Nina Browning is living the good life after marrying into Nashville's elite. Her husband's tech business is booming, and her adored son, Finch, is bound for Princeton. Tom Volpe is a single dad working multiple jobs. His adored daughter, Lyla, attends Nashville's most prestigious private school on a scholarship. But amid the wealth and privilege, Lyla doesn't always fit in. Then one devastating photo changes everything. Finch snaps a picture of Lyla passed out at a party, adds a provocative caption, and sends it to a few friends. The photo spreads like wildfire, and before long, an already divided community is buzzing with scandal and assigning blame. In the middle of it all, Nina finds herself relating more to Tom's reaction than her own husband's—and facing an impossible choice.
Emily Giffin is the author of eight internationally bestselling novels: Something Borrowed, Something Blue, Baby Proof, Love the One You're With, Heart of the Matter, Where We Belong, The One & Only, and First Comes Love. A graduate of Wake Forest University and the University of Virginia School of Law, she lives in Atlanta with her husband and three children.

A debut novel telling the parallel stories of an African refugee and a hapless UN worker in Morocco, spinning a fine web of modern trauma and hope.
THE FIRE IN HIS WAKE
by Spencer Wolff
McSweeney's, May 2020
THE FIRE IN HIS WAKE recounts the journey of Arès Sbigzenou, a Congolese refugee left for dead in the wake of ethnic violence. Arès' fate, like the fate of millions, sends him on a kinetic flight across northern Africa with Europe as his goal. He reaches Rabat, Morocco, where he binds himself to a desperate community of exiles, and meets Simon, a young UN worker, whose journey is altogether different but no less fraught. While Arès struggles to rebuild his life and come to terms with his past, Simon grapples with the moral compromises inherent in his profession and position. Part sweeping portrait of life in the Maghreb, part epic tale of hope and perseverance, THE FIRE IN HIS WAKE carries the reader from the administrative reckonings of the UN staff to the daily hazards faced by the refugees in the streets and on their risky crossings to Europe.
Spencer Wolff is a former UN worker in Rabat, Morocco, who has worked directly with refugee populations. It was this work that prompted him to write his first novel. A photographer and filmmaker, Spencer holds a PhD in Comparative Literature from Yale University. He speaks French, Spanish, Italian, and German fluently, and is proficient in Portuguese. Spencer splits his time between New York and Paris.


Saint Martin's Press – Frankfurt 2019
Saint Martin's Press – Celadon Books Frankfurt 2019
THE WIFE WHO KNEW TOO MUCH
by Michele Campbell
St. Martin's Press, June 2020
Tabitha Girard had her heart broken years ago by Connor Ford. He was preppy and handsome. She was a pool girl at his country club. Their affair should have been a summer fling. But it meant everything to Tabitha. Years later, Connor comes back into Tabitha's life―older, richer, and desperately unhappy. He married for money, a wealthy, neurotic, controlling woman whom he never loved. He has always loved Tabitha. When Connor's wife Nina takes her own life, he's free. He can finally be with Tabitha. Nina's home, Windswept, can be theirs. It seems to be a perfect ending to a fairy tale romance that began so many years ago. But then, Tabitha finds a diary. « I'm writing this to raise an alarm in the event of my untimely death, » it begins. "If I die unexpectedly, it was foul play, and Connor was behind it. Connor – and her." Who is Connor Ford? Why did he marry Nina? Is Tabitha his true love, or a convenient affair? As the police investigate Nina's death, is she a convenient suspect?
A graduate of Harvard University and Stanford Law School, Michele Campbell worked at a prestigious Manhattan law firm before spending eight years fighting crime as a federal prosecutor in New York City.

New York Times bestselling and Edgar Award-winning author John Hart returns with a novel set in the 1970s that combines crime, suspense and a searing glimpse into the human mind and soul.
THE UNWILLING
by John Hart
St. Martin's Press, June 2020
Gibby's older brothers have already been to war. One died there. The other came back misunderstood and hard, a decorated killer now freshly released from a three-year stint in prison. Jason won't speak of the war or of his time behind bars, but he wants a relationship with the younger brother he hasn't known for years. Determined to make that connection, he coaxes Gibby into a day at the lake: long hours of sunshine and whiskey and older women. But what starts as a pleasant day turns ugly, and when one of the women winds up dead, suspicion turns to Jason. Determined to prove Jason's innocence, Gibby dives deep into his brother's hidden life, a dark world of heroin, guns, and outlaw motorcycle gangs. What he discovers there is a truth more bleak than he could have imagined, not just the identity of the killer and the reasons for the woman's murder, but the reason he was framed, and why the most dangerous man alive wants him back in prison.
John Hart is the author of several New York Times bestsellers, most recently The Hush. The only author in history to win the Edgar Award for Best Novel consecutively, John has also won the Barry Award, the SIBA for Fiction, the Ian Fleming Steel Dagger Award, and the North Carolina Award for Literature. His novels have been translated into thirty languages and can be found in more than seventy countries.

The thrilling new novel from the #1 New York Times bestselling authors of An Anonymous Girl and The Wife Between Us.
YOU ARE NOT ALONE
by Greer Hendricks and Sarah Pekkanen
St. Martin's Press, March 2020
Shay Miller has three strikes against her: no job, no apartment, and no love in her life. But when she witnesses a perfectly normal looking young woman about her age make the chilling decision to leap in front of an ongoing subway train, Shay realizes she could end up in the same spiral. She is intrigued by a group of women who seem to have it all together, and they invite her with the promise: "You are not alone." Why not align herself with the glamorous and seductive Moore sisters, Cassandra and Jane? They seem to have beaten back their demons, and made a life on their own terms—a life most people can only ever envy. They are everything Shay aspires to be, and they seem to have the keys to getting exactly what they want. As Shay is pulled deeper and deeper under the spell of the Moore sisters, she finds her life getting better and better—but at what price? What do Cassandra and Jane want from her? And what secrets do they, and Shay, have that will lead to a deadly confrontation? You are not alone: Is it a promise? Or a threat?
Greer Hendricks spent two decades as an editor at Simon & Schuster. Her writing has been published in The New York Times, Allure, and Publishers Weekly. Sarah Pekkanen is the internationally and USA Today bestselling author of eight previous novels. A former investigative journalist and feature writer, her work has been published in The Washington Post, USA Today, and many others.

New York Times bestselling and Edgar Award-winning author John Hart returns with a novel set in the 1970s that combines crime, suspense and a searing glimpse into the human mind and soul.
LITTLE SECRETS
by Jennifer Hillier
Minotaur Books, April 2020
Two hundred and forty seconds. That's how long it took for someone to steal Marin Machado's four-year-old son. That is how long it took for Marin's perfect life to fall apart. A year later, Marin is a shadow of herself. The FBI search has gone cold. The publicity has faded. She and her husband rarely speak. She hires a P.I. to pick up where the police left off, but instead of finding Sebastian, she learns that Derek is having an affair with a younger woman. This discovery sparks Marin back to life. She's lost her son; she's not about to lose her husband, too. Kenzie is an enemy with a face, which means this is a problem Marin can fix. Permanently.
Jennifer Hillier was born and raised in Toronto, Canada, and lived in the Seattle area for years before returning home to Toronto, where she now lives with her family.



Sourcebooks – Frankfurt 2019 Rights Guide
The only way to find his wife is to trust a girl with no memory. A strange, quiet girl now bent on revenge.
THE QUIET GIRL
by S. F. Kosa
Sourcebooks Landmark, August 2020
After a tense argument, Alex drops everything to patch things up with his new wife, Mina. But Mina has vanished, leaving behind her wedding band and a string of secrets in her wake. Meanwhile, Layla is a mystery in Provincetown. When coworkers start asking questions about who she is and where she came from, Layla would love to answer them…but she can't. All she knows is someone has hurt her and now she has to disappear. As Alex searches for Mina, and Layla searches for herself, their stories collide, and Alex realizes Mina's disappearance is hidden in Layla's past. In a shocking twist, they must decide how far they're willing to go in search of healing—and perhaps revenge.
S. F. Kosa is a long-time clinical psychologist. She was born on the West Coast, raised in the Midwest, and is now firmly entrenched on the East Coast. This is her debut psychological suspense.

In this riveting follow-up to A Long Way Down, DeMarco investigates a string of grisly murders in a case that will shake him to his core.
NO WOODS SO DARK AS THESE:
A Ryan DeMarco Mystery
by Randall Silvis
Poisoned Pen Press, August 2020
The fourth book in Randall Silvis's celebrated mystery series finds DeMarco drawn into the investigation of a series of gruesome murders as he tries to move forward into a questionable future. The nightmarish discovery of a body inside a smoldering car is only made worse when, hours later, a naked man is found nailed to a tree. Two murders in the small Pennsylvania town is unheard of, so retired sergeant Ryan DeMarco and his partner, Jayme, are called in once again to untangle a thick web of lies, betrayal, and desperation that cloaks their corner of the world. As they dig deeper into the investigation, DeMarco finds that, out of everything he has seen, this case might be the one that breaks him for good.
Randall Silvis is the internationally acclaimed author of more than a dozen novels, including Two Days Gone and the other Ryan DeMarco mysteries. His essays, articles, poems, and short stories have appeared in various online and print magazines. His work has been translated into ten languages. He lives in Pennsylvania.



Sterling Lord Literistic – Rights Guide Frankfurt 2019
A brilliantly imaginative story of a Victorian taxidermist, a contemporary Republican Congressman, and the aardvark that connects them (and all of us).
ENTER THE AARDVARK
by Jessica Anthony
Little, Brown, March 2020
Early one morning on a hot day in August, millennial Congress-bro Alexander Paine Wilson (R) is planning his reelection campaign when a mysterious FedEx delivery arrives on his doorstep. Inside is a gigantic taxidermied aardvark. What does it mean? To find out, this outrageous, edge-of-your-seat novel hurtles between present day Washington, DC, where Wilson tries to get rid of the unsightly beast before it destroys his career, and Victorian England, where we meet the aardvark's taxidermist and the naturalist who hunted her, and learn the secret that binds them all. More than a ghost story, a love story, or even a political satire, Enter the Aardvark is a stunningly prescient exploration of the consequences for all of us when repressed male love meets oppressive male power. It is also that rarest of creatures—a work of art so utterly original and masterfully built that it seems to have sprung fully formed from its visionary maker's head.
Jessica Anthony is the author of The Convalescent (McSweeney's, 2009) and her short stories can be found in Best New American Voices, Best American Nonrequired Reading, New American Writing and elsewhere. Her books have been published in a dozen countries and reviewed in The Los Angeles Times, The Wall Street Journal, The Boston Globe and The San Francisco Chronicle.

"Shirley Jackson meets Being John Malkovich inside The House Of Leaves."
THE SPOIL
by Maile Chapman
Graywolf Press, Spring 2021
Mandy lives in contemporary Las Vegas, in a vintage townhouse with the remains of her childhood home in her garage. Purging the hoard is made difficult by grief for her deceased parents, troubling childhood memories of paranormal experiences, and her ADHD, which makes it hard to stay on task. While sorting, she accidentally sets loose a malevolent demon, one that was previously hibernating in her "occult library"—a collection of books and magazines on paranormal topics. This demon then violently possesses one of her neighbors and assaults Mandy's already fractured powers of concentration. As she re-reads the occult library, Mandy realizes that the demon is obliged to follow the "rules" of paranormal contact she noted as a kid, meaning that her old amulets, beliefs, and equations can defeat it. Knowing this also, the demon tempts her to accept what she wants most—access to memories of her mother and a chance to relive the past—in exchange for unlimited access to her mind, on which it hopes to feed. She decides to accept this exchange, but mysterious strangers and the demon's true motives begin to cause problems
Maile Chapman is the author of the novel Your Presence Is Requested at Suvanto, short-listed for the Guardian First Book Award and a finalist for the PEN Center USA literary award in fiction.

Critically acclaimed author Teddy Wayne deploys his grand gift for first person narration to embed inside another worryingly incomplete, flailing young consciousness.
APARTMENT
by Teddy Wayne
Bloomsbury, February 2020
The unnamed narrator of Teddy's new novel has an illegal sublet of a rent-stabilized apartment in Manhattan. When he enters the MFA program at Columbia in 1996, his father agrees to bankroll his tuition and living expenses. Feeling guilty over his good fortune, he offers his spare bedroom—rent-free—to Billy, a handsome, talented classmate who has pulled himself up by his Midwestern bootstraps to land a scholarship. Agonizing over his artistic authenticity and his ability to make lasting connections, the narrator's rapport with Billy develops into a friendship he hasn't had over a lifetime of holding acquaintances at arm's length. But the close quarters and power imbalance of their living arrangement breed tensions as he reckons with the true nature of his feelings for his roommate. In elegant, patient and ultimately cutting prose that interrogates the Clinton-era origins of today's most sensitive and resonant issues—the spectrums of gender and sexuality, the clash between coastal liberalism and heartland conservatism—while circling around the timeless theme of loneliness and spiritual isolation, Apartment is a subtly discomfiting, emotionally claustrophobic and ultimately gutting portrait of one of New York's many lost, disconnected souls.
Teddy Wayne is the author of the novels Loner, The Love Song of Jonny Valentine, and Kapitoil. A columnist for the New York Times and McSweeney's and a regular contributor to The New Yorker, he is the recipient of a Whiting Writers' Award and an NEA Creative Writing Fellowship. He has taught at Columbia University, Washington University in St. Louis, and the Yale Writers' Conference, and he lives in New York with his wife and son.

A richly detailed historical mystery set in turn-of-the-century Chicago featuring the intrepid daughter of a boardwalk family who disguises her gender to unmask a sadistic killer who preys on young girls.
CURIOUS TOYS
by Elizabeth Hand
Mulholland Books, September 2020
In the sweltering summer of 1915, Pin, the fourteen-year-old daughter of a carnival fortune-teller, disguises herself as a boy and joins a teenage gang that roams the famous Riverview amusement park, looking for trouble. Unbeknownst to the well-heeled city-dwellers and visitors who come to enjoy the attractions, the park is also host to a ruthless killer who uses the shadows of the dark carnival attractions to conduct his crimes. When Pin sees a man enter the Hell Gate ride with a young girl, and emerge alone, she knows that something horrific has occurred. The crime will lead her to the iconic outsider artist Henry Darger, a brilliant but seemingly mad man. Together, the two navigate the seedy underbelly of a changing city to uncover a murderer few even know to look for.
Elizabeth Hand is the author of more than fourteen cross-genre novels and collections of short fiction. Her work has received the World Fantasy Award (four times), the Nebula Award (twice). She divides her time between the Maine coast and North London.

Text Publishing – 2019 Frankfurt Rights Guide
The dizzying, dazzling new novel from the celebrated author of Flames.
THE RAIN HERON
by Robbie Arnott
June 2020
Ren lives alone on the remote frontier of a country devastated by a coup. High on the forested slopes, she survives by hunting and trading—and forgetting. But when a young soldier comes to the mountains in search of a legendary creature, Ren is inexorably drawn into an impossible mission.
As their lives entwine, unravel and erupt—as myth merges with reality—both Ren and the soldier are forced to confront what they regret, what they love, and what they fear.
Robbie Arnott was born in Launceston in 1989. His writing has appeared in the Lifted Brow, Island, and Kill Your Darlings, and he was a Sydney Morning Herald Best Young Australian Novelist in 2019. Flames, his highly acclaimed first novel, was published in 2018, and was shortlisted for the Victorian Premier's Literary Award for Fiction and the Guardian Not the Booker Prize, and longlisted for the Miles Franklin Literary Award.

A bestseller in Israel, At Night's End is a compelling story of family and friendship and love.
AT NIGHT'S END
by Nir Baram
Translated from the Hebrew by Jessica Cohen
September 2020
Yonatan wakes in a hotel room in an unfamiliar city. He knows he came to participate in a literary festival that is long over, so why is he still there, and how long has he been in this bed? As he attempts to reconstruct his lost days, he learns that he told people at the festival that his best friend Yoel has died—but he knows that his friend is still alive.
As Yonatan roams the city streets in a fevered daze, he thinks back on his friendship with Yoel. As children in Jerusalem, the boys made up stories together; as adolescents, they fell in love with the same girl. But when their fantasy worlds invade real life, and a peculiar yellow fog engulfs their neighborhood, their childhood is overwhelmed by tragedy. And as their journeys diverge over the decades, Yonatan comes to realise that the imaginary world of their early days may fade, but it never vanishes.
Nir Baram was born in Jerusalem in 1976. He is the author of five novels, including Good People, which was translated into English for the first time in 2016. His books have been translated into more than ten languages and received critical acclaim around the world.

An extraordinary novel which takes as its starting point the story of a young Englishwoman in the late eighteenth century, and breaks it open into a playful dance of possibilities.
A ROOM MADE OF LEAVES
by Kate Grenville
July 2020
Intelligent and educated, Elizabeth Macarthur is a farmer's daughter raised in Devon by the local clergyman, in a world Jane Austen would have understood. She grows up in comfort but her prospects are limited. When she finds herself pregnant to the enigmatic young soldier John Macarthur, her life changes forever. As the first soldier's wife to arrive in the infant colony of New South Wales, Elizabeth is unprepared both for its brutal isolation, and the demands of her difficult and unpredictable husband—but she comes to learn that her new home offers her opportunities that she could otherwise have scarcely imagined. A Room Made of Leaves conjures out of the past a woman of spirit, cunning and wit, who picks apart our received ideas about truth and lies. It may be set two centuries ago but it is a book for our times, where it is never wise to believe too quickly.
Kate Grenville is one of Australia's most celebrated writers. Her international bestseller The Secret River was shortlisted for the Miles Franklin Award and the Man Booker Prize. Grenville's other novels include Sarah Thornhill, The Lieutenant, Dark Places and the Orange Prize winner The Idea of Perfection. Her most recent books are two works of non-fiction, One Life: My Mother's Story and The Case Against Fragrance. In 2017 Grenville was awarded the Australia Council Award for Lifetime Achievement in Literature. She lives in Melbourne.

A multi-generational saga set on the goldfields of Western Australia, Our Shadows is about the frayed but tenacious bonds of family.
OUR SHADOWS
by Gail Jones
May 2020
Nell and Frances have always been a team. Inseparable as girls, and close enough in age to be mistaken for twins, the sisters have now grown apart. Each is struggling to come to terms with their grandmother Else's dementia: while Frances does her best to make Else comfortable, Nell refuses to visit. A lifetime earlier, Else fell in love with Fred, in the tough mining town of Kalgoorlie. It's a hard place to raise their daughters, Enid and Mary, and life on the goldfields in the early 1900s has its horrors. When Mary marries miner Patrick, he wants to be a good husband, and a good father to Nell and Frances—but then tragedy strikes. Patrick vanishes, abandoning the girls to the care of their grandparents and their aunt Enid. But now Frances decides it's time to find their father, beginning an unexpected journey that will take her deep into the desert and to a new understanding of the past—and the present.
Gail Jones is one of Australia's most celebrated writers. Her work has been translated into twelve languages, awarded several prizes in Australia. Internationally her fiction has been longlisted for the Man Booker Prize and the Orange Prize and shortlisted for the IMPAC Award and the Prix Femina Étranger. Her latest novel, The Death of Noah Glass, was shortlisted for the Miles Franklin Literary Award and the Victorian Premier's Award for Fiction. Gail lives in Glebe, NSW.

Part thriller, part cop story, part family saga, Moon Hill is a work of grand narrative ambition in the tradition of Barbara Kingsolver and Richard Russo.
MOON HILL
by Kirsten Reed
October 2020
Moon Hill in Maine is cold and quiet. Visitors come for fishing in summer, hunting in fall. The woods are deep, and the history of the place is long and bloody. Everyone knows there are things out there, moving in the vast forest. Chief Al Bernard runs the town's tiny police department with a handful of officers including his widowed daughter, Deb. The locals keep to themselves and look out for their own. Years ago, Al pursued a serial killer in his small community—obsessively, according to some. That man is in jail now, so Al is startled to see an identical-looking younger man in the general store. Turns out he's Arlene Shew's new boyfriend, installed shortly after anyone saw the last boyfriend. Then, when Al and Deb pay Arlene a call, they find a little girl hiding in the dog kennel out back. She won't talk, and nobody knows where she came from. A mystery? Two mysteries, connected only by coincidence? Or a couple of threads in the dark, enigmatic tapestry of the town's history?
Kirsten Reed is an artist and writer. Born in 1973 in Seattle, USA, she grew up in New Zealand, Germany, England and various parts of the US before settling in Australia for almost twenty years. Her first novel, The Ice Age, was shortlisted for the Commonwealth Writers Prize and the NSW Premier's Literary Awards. Kirsten now lives in the vast, woodsy state of Maine, where she spent many childhood summers.


Writers House – Frankfurt 2019 Rights Guide
From New York Times bestselling author Diane Chamberlain comes a novel of chilling intrigue, a decades-old disappearance, and one woman's quest to find the truth… 
BIG LIES IN A SMALL TOWN
by Diane Chamberlain
St. Martin's Press, January 2020
North Carolina, 2018: Morgan Christopher's life has been derailed. Taking the fall for a crime she did not commit, her dream of a career in art is put on hold—until a mysterious visitor makes her an offer that will get her released from prison immediately. Her assignment: restore an old post office mural in a sleepy southern town. Morgan knows nothing about art restoration, but desperate to be free, she accepts. What she finds under the layers of grime is a painting that tells the story of madness, violence, and a conspiracy of small town secrets. North Carolina, 1940: Anna Dale, an artist from New Jersey, wins a national contest to paint a mural for the post office in Edenton, North Carolina. Alone in the world and in great need of work, she accepts. But what she doesn't expect is to find herself immersed in a town where prejudices run deep, where people are hiding secrets behind closed doors, and where the price of being different might just end in murder. What happened to Anna Dale? Are the clues hidden in the decrepit mural? Can Morgan overcome her own demons to discover what exists beneath the layers of lies?
Diane Chamberlain is the New York Times, USA Today and Sunday Times bestselling author of 27 novels published in more than twenty languages. Some of her most popular books include The Dream Daughter, Necessary Lies, The Silent Sister, The Secret Life of CeeCee Wilkes, and The Keeper of the Light Trilogy.

A dark, edgy, voice-driven literary debut novel about twin sisters that explores toxic diet culture and female body image as well as the power of sisterhood, love, and lifelong friendships, written by a talented protégé of Roxane Gay.
THIN GIRLS
by Diana Clarke
HarperCollins, Summer 2020
Rose and Lily Winters are twins so close, their bond is magical: But their connection can also be destructive. The sisters are yin and yang; when Rose stops eating, Lily starts . . . when Lily starts eating, Rose stops. Like most women, the twins have struggled with their bodies and food since childhood. But when their social standings at school began to differ, Rose developed an eating disorder and Lily continued eating—overeating—everything that Rose wouldn't and couldn't. Now, the adult Rose is living in a rehabilitation facility for anorexics with a herd of other thin girls. She is miserable, and Lily, her sole visitor, is the only thing tethering her to a normal life. Yet Lily is struggling, too. A kindergarten teacher, she dates abusive men, including a student's married father. When Lily joins a cult diet group led by a suspiciously martinet feminist, whose eating plan consists of consuming questionable non-caloric foods, Rose senses that Lily needs her desperately. With her sister's future in jeopardy, Rose must find a way to rescue her—and perhaps, save herself.
A native of New Zealand, Diana Clarke holds an MFA from Purdue University, where Roxane Gay was her thesis adviser. Thin Girls is her first novel.

In this debut novel, Julie Dalton explores timely social issues such as climate change and immigration through the lens of a suspenseful, interwoven tale that will appeal to book clubs everywhere.
WAITING FOR THE NIGHT SONG
by Julie Carrick Dalton
Forge/Macmilla, January 2021
Four degrees have changed everything. The rise in summer temperatures have led to drought, an invasive beetle infestation, wildfires, crop failure, farm foreclosures, migrant farm worker job losses, and growing tensions in one New Hampshire town. And, unfortunately for Cadie Kessler, that four-degree bump also prompted the discovery of a body she'd hoped no one would ever find. Cadie has spent the past three decades trying to forget about the muddy grave in the woods and the murder she and her childhood friend Daniela helped cover up as kids. Now an entomologist with the state forestry department, Cadie is on the verge of proving an invasive beetle is taking advantage of the drought and triggering forest fires, when she receives a text from Daniela. They found him. Daniela asks Cadie to return home because her undocumented father has been falsely implicated in the decades-old murder and may be deported if they don't reveal the truth. Cadie returns to the woods of her youth to search for evidence that will exonerate Daniela's father, knowing it could destroy not only her career, but the reputations of people she cares about. The real killer follows her into the woods—and so do the forest fires that threaten to engulf her childhood home. Bound by long-held secrets and faced with truths she does not wish to see, Cadie is forced to confront what really happened three decades earlier and must decide what she is willing to sacrifice to protect the people and the forest she loves.
As a journalist, Julie Carrick Dalton has published more than a thousand articles in The Boston Globe, BusinessWeek, The Hollywood Reporter, and other publications. She has a Masters in Creative Writing from Harvard University Extension School and has published short stories.

A startling debut about class and race, LAKEWOOD evokes a terrifying world of medical experimentation—part The Handmaid's Tale, part The Immortal Life of Henrietta Lacks.
LAKEWOOD
by Megan Giddings
Amistad, March 2020
When Lena Johnson's beloved grandmother dies, and the full extent of the family debt is revealed, the young black woman drops out of college to support her family and takes a job in the mysterious and remote town of Lakewood, Michigan. On paper, her new job is too good to be true. High paying. No out of pocket medical expenses. A free place to live. All Lena has to do is participate in a secret program—and lie to her friends and family about the research being done in Lakewood. An eye drop that makes brown eyes blue, a medication that could be a cure for dementia, golden pills promised to make all bad thoughts go away. The discoveries made in Lakewood, Lena is told, will change the world—but the consequences for the subjects involved could be devastating. As the truths of the program reveal themselves, Lena learns how much she's willing to sacrifice for the sake of her family. Provocative and thrilling, LAKEWOOD is a breathtaking novel that takes an unflinching look at the moral dilemmas many working-class families face, and the horror that has been forced on black bodies in the name of science.
Megan Giddings is a fiction editor at The Offing, a winner of the Whiting Literary Magazine Prize, and a features editor at The Rumpus. She is the recipient of a Barbara Deming Memorial Fund grant for feminist fiction. Her short stories have been published in Black Warrior Review, Gulf Coast, and The Iowa Review.

The National Book Award winning author returns to his original fictional territory—the lives of the dispossessed in San Francisco—with a parable about the limitations of desire and life at the margins of society.
THE LUCKY STAR
by William T. Vollmann
Viking, February 2020
In this new novel, Vollmann returns to the seamy underbelly of San Francisco's Tenderloin district with a story that centers around a woman with magical powers whom everyone loves, and who has to love them all back. Neva's world is a bar in the Tenderloin. Her worshippers include Richard, the ineffectual, alcoholic, occasionally omniscient narrator; a hardcore transgender street worker named Shantelle; the brisk but motherly barmaid Francine; and the former Frank, who has renamed herself after Judy Garland. When Judy starts to love Neva too much, Judy's retired policeman boyfriend embarks on a mission of exposure and destruction. Crafted out of language by turns eloquent, terse, humorous, sensual, and spiritual, THE LUCKY STAR aches with compassion as it examines loneliness, celebrity, abuse and the heroism of marginalized people who in the face of humiliation and outright violence seek to love in their own way, and stand up for who they are.
William T. Vollmann is the author of ten novels, including Whores for Gloria, The Royal Family, and Europe Central, which won the National Book Award. He has also written four collections of stories and a memoir, and eight works of nonfiction, including Rising Up and Rising Down and Imperial, both of which were finalists for the National Book Critics Circle Award.

A rare novel that captures readers with propulsive storytelling alongside emotional urgency, irresistible characters, ambitious themes, and a vivid sense of place. As addictively suspenseful as it is sharply-observed, hilarious, and compassionate.
SANTA MONICA
by Caeli Wolfson Widger and Julia Fierro
Harpercollins, TBD
It's hard to imagine anything very bad happening in Santa Monica, the gorgeous beachside city on the western edge of Los Angeles, where the sun-kissed, wealthy residents seem to inhabit real-life California dreams. So when Zack Doheny, handsome and charismatic young trainer, is found dead on the floor of his gym, the tragedy shocks the Santa Monica elite. But in the months leading up to Zack's death, it quickly becomes clear that things are not as glittering as they seem. Lettie – Zack's secret half-sister and an undocumented housekeeper for the toned, entitled women of Santa Monica – holds her brother responsible for a horrific family accident, and desperately needs his money to prevent her deportation. Regina, type-A exercise addict and entrepreneur, will do anything to get out of debt and to claim Zack for herself. And Mel – a New York City transplant who finds herself forty pounds heavier and far more cynical than the lithe women of Santa Monica – discovers an electric attraction to Zack that threatens to upend her marriage and his relationship with Regina. As these residents of Santa Monica begin to crack under the stress of their secrets, one question hangs above it all: what really happened to Zack Doheny?
Julia Fierro is the author of the novels CUTTING TEETH, praised by The New Yorker as a "comically energetic début," and THE GYPSY MOTH SUMMER, called "hugely engaging" by Francine Prose. She lives in Santa Monica with her husband and two children. Caeli Wolfson Widger is the author of the novels REAL HAPPY FAMILY and MOTHER OF INVENTION, which The New York Times called « downright prescient, » Margaret Atwood praised as a « pacey thriller! » and was featured on NPR's « Marketplace ». Caeli lives in Santa Monica with her husband and three children.

Autres listes disponibles :
Beacon Press – Rights Catalog 2019
Books Crossing Borders – Fiction Frankfurt 2019
Carol Mann – Rights List Frankfurt 2019
David Black – Frankfurt 2019 List
Donnaud & Associates – Rights List Fall 2019
Ethan Ellenberg Agency – Rights Guide Frankfurt 2019
Greystone Books – Right Catalogue Fall 2019
Harvey Klinger – Frankfurt 2019 Adults & Children
Jennifer Barclay Books – Catalog October 2019
Liza Dawson Associates – Adult Fiction Frontlist 2019
Lorella Belli – Rights List Frankfurt 2019
The Martell Agency – Rights Frankfurt 2019
Wakefield Press – Rights Catalog 2019