FRANKFURT
BOOK FAIR
2014
NON-FICTION
Download here our full catalogue in PDF format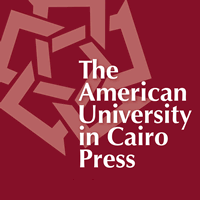 Download the American University in Cairo Press catalogue Autumn 2014
What it was like and how it felt to be an Egyptian woman revolutionary during the eighteen days that changed Egypt forever
REVOLUTION IS MY NAME
An Egyptian Woman's Diary from Eighteen Days in Tahrir
by Mona Prince
Translated by Samia Mehrez
September 2014
Mona Prince's humorous and insightful memoir tells of one woman's journey as a hesitant revolutionary through the eighteen days of the Egyptian uprising that toppled Hosni Mubarak in 2011.
Alongside the brutal violence of the security forces, the daily battles of resistance, and the author's own abduction and beating at the hands of the police, this is a story of exceptional solidarity, perseverance, and humanity. Juggling humor and horror, hope and fear, certitude and anxiety, Prince immerses us in the details of each unpredictable and fateful day. She mixes the political and the personal, the public and the private to expose and confront divisions within her family, as well as her own social prejudices, which she discovers through encounters with diverse sectors of society, from police conscripts to street children. REVOLUTION IS MY NAME is a testimony not only of women's participation in the Egyptian uprising and their courage in confronting constrictive gender divides at home and on the street, but equally of their important contribution as chroniclers of the momentous events of January and February 2011.
Mona Prince is associate professor of English Literature at Suez Canal University in Egypt.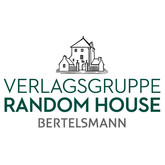 Download here the Random House Germany catalogue Non-Fiction Autumn 2014
Fascinating thought games of great thinkers
OHNE HEUTE GÄBE ES MORGEN KEIN GESTERN
(Without Today There Wouldn't Be a Yesterday Tomorrow)
by Yves Bossart
Blessing, September 2013
Thought games – or thought experiments – have been the tool of philosophy for more than two thousand years. After all, they help find answers to the fundamental questions of life. The great philosophers developed such thought games as a way of approaching topics such as ethics, morals, liberty and justice: How would we live if we were immortal? If my neighbour and I were to swap brains – who would live where? How can a dog on a chain be happy? We start to think – philosophy has taken hold of us…
Yves Bossart has collected the most important thought games, described them clearly and understandably and wets readers' appetites to find the answers themselves. Unusual and well-founded – infotainment at its best for readers of Richard David Precht and Rolf Dobelli.

A different history of science
DIE VERZAUBERUNG DER WELT
(The Enchantment of the World)
by Ernst Peter Fischer
Siedler, September 2014
Most people believe that science has demystified the world – anything that can be worked out holds no more mysteries. In fact quite the opposite is the case, says bestselling author and science journalist Ernst Peter Fischer. It is only by means of continual research, by asking questions over and over again and with boundless curiosity – in short, with precise scientific understanding – that the true secrets of the world can unfold to us.
Ernst Peter Fischer has developed this core idea, taking as examples great scientists and their discoveries from the 16th century to the present day, and in doing so has created a completely different history of science. This is a fascinating jaunt through modern science – and an amazing guide.

Understanding and preventing the big lifestyle diseases
DIE GESUNDHEITSFORMEL
(The Health Formula)
by Prof. Dr. Detlev Ganten, Jochen Niehaus
Knaus, October 2014
Health = our genes + our lifestyle. As banal as it may sound, this formula does indeed summarize the medicine of the future.
Detlev Ganten, a senior doctor and scientist, and Focus editor Jochen Niehaus together explain how our biological legacy, our environment and our lifestyle interact with each other and what each one of us and society as a whole need to do if the most widespread diseases are to be effectively tackled.
;
;
;

What happens when human beings, nature and technology merge
DIE ANALOGE REVOLUTION
Wenn Technik lebendig wird und Natur mit dem Internet verschmilzt
(The Analogue Revolution : when the Internet comes to life and the printer spits out nature)
by Christian Schwägerl
Riemann , September 2014
The digital revolution taking place with computers, smartphones, unlimited data streams and secret service surveillance is generally said to be the greatest change of our age. Science journalist and biologist Christian Schwägerl, however, sees it as just one element in an even greater upheaval: an analogue revolution which will fundamentally change the way we live and the circumstances we live in. The greatest technological changes are not taking place on our hard discs but rather in the analogue world: in our brains, in our social coexistence, in nature and in the climate.
In vivid scenarios, Schwägerl has described numerous dangers that could accompany the new technologies and their merger with nature. He also tells us how developments could go in a positive direction and become « technature », which could be much closer to us human beings than unspoiled countryside, which we have hitherto always seen as our ideal. Schwägerl examines basic questions – for the « analogue revolution » affects everyone.
Christian Schwägerl is a science journalist who has been working on environmental matters for 20 years.



Download the Crown Publishing catalogue Autumn 2014
The story of a woman learning to live by herself, on her own terms, by her own wits and under her own house rules
SPINSTER:
A Life of One's Own
by Kate Bolic
Social Science Crown, April 2015
Kate Bolick, who wrote the 2011 cover story in The Atlantic called "All the Single Ladies," is like a number of single women we know: unmarried, divorced or widowed. Women today are turning their backs on hearth and home—adopting a fly by the seat of their pants lifestyle that may or may not bring them the happiness they seek. But if Kate Bolick's original and bold book proves anything, it is that single women are on to something, and there is a reason we are curious about what they do with themselves and who they think they are.
The book Kate Bolick is writing, like the article that inspired it, offers an unconventional answer to some pesky, common questions lobbed at women: when are you going to get married? Or, do you see children in your future? This chorus of esteemed bachelorettes is brought to us through the story of Kate's own single life, which she explores through the city that made her an adult: New York. She doesn't shy away from sex, from morning-after regrets, from talking about women and, oh my god the only thing worse than not having a man, ambition and from discussing why even the idea of an adult woman living alone—in spite of the millions who are doing it—still provokes debate. This book is also shot through with a love story to bad boys, you know the ones who are great to date if not to usher in forever.
Rights sold in Brazil (Intrinseca)

Never before has a president told the story of his father, another president, through his own eyes and in his own words
A PORTRAIT OF MY FATHER
by George W. Bush
Crown , November 2014
A unique and intimate biography, 41: A Portrait of My Father covers the entire scope of the elder President Bush's life and career, including his service in the Pacific during World War II, his pioneering work in the Texas oil business, and his political rise as a congressman, U.S. representative to China and the United Nations, CIA director, vice president, and president.
The book shines new light on both the accomplished leader and the warm, decent man known best by his family. In addition, George W. Bush discusses his father's influence on him throughout his own life, from his childhood in West Texas to his early campaign trips with his father, and from his decision to go into politics to his own two-term presidency.

The story of Yves Saint Laurent through the lives of seven women who served as inspiration for him
THE HAREM
by Leslie Camhi
Crown, September 2015
On a cloudy June morning in 2008, the cream of the international fashion world and French politics assembled at the Église Saint-Roch in Paris to bid farewell to Yves Saint Laurent, the preeminent designer of the later 20th century, whose work had accompanied, as a fellow traveler, the great changes unfolding in women's lives in his era. Today, some six years after his death, interest in Saint Laurent, his life and his legacy, continues to grow. Seven women range from public faces of the house, such as Catherine Deneuve and Loulou de la Falaise, to icons of style, such as Talitha Getty, to friends and intimates, such as Betty Catroux and Paloma Picasso, to his adoring mother Lucienne Mathieu-Saint-Laurent.
Through this mosaic a portrait emerges of a man of multiple contradictions, whose relentless work ethic was coupled with a drive for escape and self-destruction; an exhibitionist who (scandalously) posed naked to advertise his first men's cologne, yet shrank from the inquiries of journalists; the young prince of fashion, an intensely modern designer, yet still in the grip of past obsessions, who controlled the workings of a multi-billion-dollar enterprise with his weaknesses, and who seemed to grow old overnight. Over one hundred original interviews conducted over four years of research in locations ranging from Paris and London to Tangers and Marrakech contribute to this archeology of both style and of changing mores between men and women, and between the gay and straight worlds.
Leslie Camhi is a leading cultural journalist based in New York whose essays have appeared in the New York Times and Vogue.

The follow-up to the highly successful SUPER BRAIN, picking up on the same ideas
SUPER GENES
by Deepak Chopra and Rudolph Tanzi
Deepak Chopra, November 2015
In SUPER GENES cutting-edge science and spiritual wisdom converge to present a bold new understanding of our genes and how changes in lifestyle can not only benefit our genetics but help lead us to happier, healthier and more fulfilling lives. « You are not simply the sum output of your genome, » writes Deepak Chopra and Rudy Tanzi, « you are the user and inventor of your genome. »
This revolutionary idea is at the heart of the new book from the bestselling authors behind Super Brain (Harmony 2012). For years it was accepted knowledge that genes were fixed components of our bodies, and that we as individuals were incapable of altering our genetic make-up. Yet, groundbreaking research suggests something else, that a change in lifestyle and diet can greatly influence our genetic predispositions to disease and certain physical and psychological behaviors. Moreover, the adoption of ancient Vedic practices like yoga and meditation create genetic mutations that allow us to lead longer and healthier lives.
Deepak Chopra is the author of more than 65 books translated into more than 35 languages.
Rudolph E. Tanzi, PhD, is the Joseph P. and Rose F. Kennedy Professor of Neurology at Harvard University, and Director of the Genetics and Aging Research Unit at Massachusetts General Hospital (MGH).

A fun, thoughtful examination of how to overcome our fears and dare to live more boldly
REJECTION PROOF
How I Beat Fear and Became Invincible, One Rejection at a Time
by Jia Jiang
Harmony, April 2015
REJECTION PROOF is the highly entertaining and inspiring account of Jia Jiang's effort to conquer his fear of rejection. Jia Jiang came to the United States from China with the dream of being the next Bill Gates. But despite early success in the corporate world, his first attempt to pursue his entrepreneurial dream ended in rejection. Jia was crushed, and spiraled into a period of deep depression. He realized that his fear of rejection was a bigger obstacle than any single rejection would ever be, and he needed to find a way to cope with being told no without letting it destroy him. He started the « 100 days of rejection » experiment during which he willfully sought rejection on a daily basis–from requesting a lesson in sales from a car salesman (no) to asking a flight attendant if he could make an announcement on the loud speaker (yes). He learned that even the most preposterous wish may be granted if you ask in the right way, and shares the secret of successful asking, how to pick targets, and how to tell when an initial no can be converted into a yes. But more important, he learned techniques for steeling himself against rejection and ways to develop his own confidence.
Jia Jiang is founder of the popular blog and video series 100 Days of Rejection. The « 100 days of rejection » project has so far garnered 6.5 million page views on YouTube and been the basis of a blog attracting 55,000 people monthly, and Jiang's TED Talk has received over 180,000 views.

The best-selling author of THE LIBERATOR brings to life the incredible true story of an American doctor in Paris, and his heroic espionage efforts during the Second World War
AVENUE OF SPIES
A True Story of Terror, Espionage and One American Family's Heroic Resistance in Nazi-occupied Paris
by Alex Kershaw
Crown, August 2015
The leafy Avenue de Foch, one of the most exclusive residential streets in Nazi-occupied France, was Paris's hotbed of daring spies, murderous secret police, amoral informers, and Vichy collaborators. So when American physician Sumner Jackson, who lived with his wife and young son Phillip at Number 11, found himself drawn into the Liberation network of the French resistance, he knew the stakes were impossibly high. Just down the road at Number 31 was the « mad sadist » Theodor Dannecker, an Eichmann protégé charged with deporting French Jews to concentration camps. And Number 84 housed the Parisian headquarters of the Gestapo, run by the most effective spy hunter in Nazi Germany. From his office at the American Hospital, itself an epicenter of Allied and Axis intrigue, Jackson smuggled fallen Allied fighter pilots safely out of France, a job complicated by the hospital director's close ties to collaborationist Vichy. After witnessing the brutal round-up of his Jewish friends, Jackson invited Liberation to officially operate out of his home at Number 11–but the noose soon began to tighten. When his secret life was discovered by his Nazi neighbors, he and his family were forced to undertake a journey into the dark heart of the war-torn continent from which there was little chance of return.
Drawing upon a wealth of primary source material and extensive interviews with Phillip Jackson, Alex Kershaw recreates the City of Light during its darkest days. The untold story of the Jackson family anchors the suspenseful narrative, and Kershaw dazzles readers with the vivid immediacy of the best spy thrillers. Awash with the tense atmosphere of World War II's Europe, AVENUE OF SPIES introduces us to the brave doctor who risked everything to defy Hitler.
Alex Kershaw is the New York Times bestselling author of several books on World War II, including, THE LIBERATOR, THE BEDFORD BOYS and THE LONGES WINTER.

From the author of THE HEALING CODE
BEYOND WILLPOWER
The Secret Principle to Achieving Success in Life, Love, and Happiness
by Alexander Loyd, Ph. D.
Harmony, February 2015
In BEYOND WILLPOWER, bestselling author of THE HEALING CODE and psychological counselor Alex Loyd reveals the definitive self-help program to help you finally achieve the life you want and the success you deserve. Science has proven that stress is the primary source of virtually any problem–physical, spiritual, emotional, and even circumstantial. Loyd believes that we need to understand how love works in our bodies to combat stress. By harnessing love's power and learning to love in the present moment, you can define your life goals and live mindfully in a state of peace. BEYOND WILLPOWER offers a revolutionary 40-day holistic program based on more than 25 years of clinical experience and rooted in science, ancient wisdom, and proven therapeutic techniques to remove personal obstacles that sabotage success. In the tradition of Stephen Covey's classic 7 Habits of Highly Successful People and Wayne Dyer's Wishes Fulfilled, Dr. Loyd turns the traditional self-help model on its head and reveals a proven program that teaches readers how to obtain success and happiness in their lives, once and for all.
Alex Loyd, PhD, ND, holds doctorates in psychology and naturopathic medicine.

The gripping story of the high-stakes cat-and-mouse game between President Obama and Anwar al-Awlaki, US citizen and most-wanted terrorist
OBJECTIVE TROY
by Shane Scott
Crown, September 2015
In 2000, the CIA realized that their surveillance drones could be weaponized, thus changing the game of warfare as the world has always known it. In OBJECTIVE TROY, Scott Shane tells the riveting story of the advent of the drone, tapping his unparalleled access to the top sources in the intelligence community, the armed force, and the Obama administration whose military policies have come to be defined by this lethal homing weapon. The larger narrative of the drone era is anchored by the immense, frantic manhunt for Anwar al-Awlaki, the first US citizen to be deliberately targeted for assassination by his own government. As far as the President was concerned, terrorist leader Awlaki had declared war on America and America had, in turn, declared war on him. Awlaki (code named « Objective Troy ») evaded Obama's efforts for a year and spent that time taunting the President–mocking him online, and falsifying terrorist threats against Obama's native Chicago.

Scott Shane is a national security reporter for the New York Times.

With the first book on conscious uncoupling, bestselling author and licensed psychotherapist Katherine Woodward Thomas forges a new path for those in the midst of a breakup or divorce
CONSCIOUS UNCOUPLING
Find Freedom from Heartbreak, Reclaim Your Power, and Discover the Joys of Living Happily Ever After
by Katherine Woodward Thomas
Harmony, September 2015
The phrase 'conscious uncoupling ' . . . has academics and social scientists buzzing – USA Today
« =Conscious uncoupling is divorcing without being a jerk. The leader in conscious uncoupling [is] Katherine Woodward Thomas – New York magazine
This five-step plan promises a new way to end a failing relationship that isn't bitter and needlessly painful, but is instead characterized by goodwill, generosity, and respect. Couples will learn how to do minimal damage to themselves, each other, and their children.
When Gwyneth Paltrow announced she and her husband were divorcing and that it was a 'conscious uncoupling' the media and Internet exploded with references to this new way of dissolving relationships. Katherine is a highly respected relationship expert who has worked with more than 200,000 people throughout the world in her live and virtual courses; she also created the five-step program for recovering from a breakup that this book is based upon. Her paid online programs have more than 20,000 graduates (at an average price point of $397), more than 500,000 people from 100 countries have attended her free seminars, and her brand and message are regularly exposed to millions.




Download the Darhansoff & Verrill catalogue Autumn 2014
From an American travel writer, poet, and essayist
UNSOLACED
by Gretel Ehrlich
Pantheon, TBA
"Ehrlich offers always startling work that has deservedly won her a PEN New England's Henry David Thoreau Prize for excellence in nature writing…expect first-rate observation offered with intimate insight." –Library Journal
A memoir which accounts the author's connection to a Wyoming landscape over 40 years. Ehrlich's essay collection SOLACE OF OPEN SPACES has been a perennial seller since it original publication nearly 30 years ago.

Originally commissioned as an investigative piece for The New Yorker, bestselling author Kurzweil returns with an investigative memoir
WHIPPING BOY:
The 40 Year Search for My 12-Year-Old Bully
by Allen Kurzweil
HarperCollins, February 2015
WHIPPING BOY is born of trauma and nourished by obsession: the forty-year search for a twelve-year old bully.
The story begins in a tiny dorm room in a posh Swiss boarding school, where Kurzweil, as a boy, was routinely tormented by a fellow student named Cesar. Many years later, Kurzweil, hoping to find out what happened to his archenemy, began a search that revealed a story more fantastical than any he had dreamed up as a novelist, one featuring a rogues gallery of real-life swindlers and an elaborate criminal labyrinth. A scrupulously researched work of nonfiction, Kurzweil reports on his bully-turned-con man, a key member of a syndicate that styled themselves as royalty and preyed upon executives from Merrill Lynch, Chuck Norris, and the Archduchess of Austria, to name a few. Part quest tale, part legal procedural, part revenge story, this book is both deeply personal and weirdly wonderful.




Download the David Black Agency catalogue Autumn 2014
The first definitive biography of Muhammed Ali
ALI: A LIFE
by Jonathan Eig
Harcourt Houghton Mifflin, 2016 (Manuscript due March 2016)
Eig will begin at the beginning, following Ali from childhood through his Six Golden Glove titles in Louisville, his gold medal in the 1960 Rome Olympics, and the pro career followed back in the States. From there, we'll see Ali's perspective on being black in America begin to change, as he becomes involved with members of the Nation of Islam. With his newfound religion, Ali rejects the expectations of white America, refusing to fight in Vietnam, and ultimately sparking a change in popular view of the war.
We'll see Ali at his physical peak, as he defeats Sonny Liston, and then George Foreman. And, ultimately, Eig will show us the irreversible neurological effects of a career in professional boxing, his stepping in and out of retirement, and the series of unfortunate business decisions that followed when Ali retired for good. We'll see Ali at the 1996 Atlanta Olympics, the American hero in a white track suit, and today, debilitated by Parkinson's, not having given a public appearance in years.
Jonathan Eig is the New York Times bestselling author of three critically acclaimed books: LUCKIEST MAN: The Life and Death of Lou Gehrig, which the Times called among "the first rank of sports biographies," OPENING DAY: The Story of Jackie Robinson's First Season, and GET CAPONE. In October, his fourth book, THE BIRTH OF THE PILL, will be published by W.W. Norton.

A vivid glimpse at what a small group of people can do, despite absurdly high odds and in the midst of excruciating circumstances, to create something beautiful and sustaining
CHILDREN OF THE STONES:
Music, Freedom, and the Dream of a Palestinian State
by Sandy Tolan
Bloomsbury, April 2015
The incredible story of Palestinian musician Ramzi Hussein Aburedwan, once a child of the refugee camps and the intifada, and the musicians who have come to help him transform the lives of thousands of children – and therefore, to shape the future of Palestine.  Told essentially through Ramzi's eyes and experience, the central dramatic tension revolves around the immense obstacles Ramzi faces as he is gripped by a crazy and improbable dream: to bring musical freedom to Palestinian children.
Sandy Tolan is the bestselling author of THE LEMON TREE.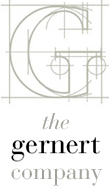 Download the Gernert and Company Catalogue Automn 2014
A unique book that will show people from all walks of life the tangible benefits that games can produce
SUPERBETTER
How a Gameful Life Can Make You Stronger, Happier, Braver and More Resilient
by Jane McGonigal
Penguin Press, June 2015
In her New York Times bestseller Reality is Broken, Jane McGonigal, one of the foremost game designers and experts on gaming culture, showed how games could be used on a global scale to fix real world problems like poverty and climate change. In SUPERBETTER, she zooms in on how games, and the engaging, adventurous spirit they foster, can help us on a much more personal level. McGonigal suffered a concussion and battled feelings of depression and helplessness; she devised the game "SuperBetter" to help with her recovery. After extensive research, she found that "SuperBetter" not only helped people deal with traumatic injuries like the one she suffered, but could be beneficial in a range of ways.
The result of years of scientific studies and filled with personal anecdotes, SUPERBETTER is an accessible and engaging guide to bettering your life with profound results. Superbetter is also an app.
Rights sold to: HarperCollins UK (UK & BC) and Herder (Germany)

A fast-paced and extensively researched narrative in the vein of Michael Lewis and David Grann, this is a fascinating behind-the-scenes look at the moment that changed the music industry forever and a riveting portrait of the early days of the Internet
HOW MUSIC GOT FREE:
The End of an Industry, the Turn of the Century, and the Patient Zero of Piracy
by Stephen Richard Witt
Viking, Summer 2015
Most of us remember that relatively brief moment in time when ordinary life, suddenly and irrevocably, became entwined with the world online. Everything changed, and the sudden availability of all the music ever recorded, for free, was a big part of why it did. Witt takes us to that moment—indeed, to the very people responsible for it. Neither music, nor the world itself, has been the same since.
The result of three years of research, HOW MUSIC GOT FREE interweaves three compelling narratives:
• The digital pirate
• The creators of the MP3
• The hitamaking music executive
Rights sold to: The Bodley Head/RHUK (UK & BC), Einaudi (Italy), Eichborn (Germany), Intrinseca (Brazil)

Silicon Valley legend Peter Thiel's vision for building the companies of the future
ZERO TO ONE
Notes on Startups, or How to Build the Future
by Peter Thiel with Blake Masters
Crown Business, September 2014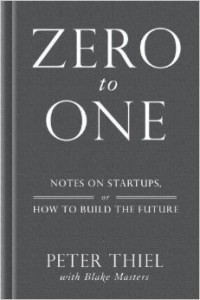 Every moment in business happens only once. The next Bill Gates will not build an operating system. The next Mark Zuckerberg won't create a social network. If you are copying these guys, you aren't learning from them. Doing what we already know how to do takes the world from 1 to n, adding more of something familiar. But every time we create something new, we go from 0 to 1. The act of creation is singular, as is the moment of creation, and the result is something fresh and strange.
Progress comes from monopoly, not competition. If you do what has never been done and you can do it better than anybody else, you have a monopoly. But the more you compete, the more you become similar to everyone else. Competition destroys profits for individuals, companies, and society as a whole.
ZERO TO ONE is about how to build companies that create new things. The single most powerful pattern Thiel has noticed is that successful people find value in unexpected places, and they do this by thinking about business first from principles instead of formulas. Ask not what would Mark do? Ask instead: What valuable company is nobody building?
Peter Thiel is a technology entrepreneur and investor best known for co-founding PayPal.
Rights sold in more than ten territories.



For the Francis Goldin catalogue Autumn 2014, please use our contact form
Why do we fear vaccines? A provocative examination by Eula Biss, the author of Notes from No Man's Land, winner of the National Book Critics Circle Award
ON IMMUNITY:
An Inoculation
by Eula Biss
Graywolf Press, September 2014
Subtle, spellbinding. . . . Sontag said she wrote Illness as Metaphor to 'calm the imagination, not to incite it,' and On Immunity also seeks to cool and console. But where Sontag was imperious, Biss is stealthy. She advances from all sides, like a chess player, drawing on science, myth, literature to herd us to the only logical end, to vaccinate. – Parul Sehgal, The New York Times Books Review
A book-length cultural exploration of vaccination, parenthood, public health, and the body as metaphor.
Includes narratives about Biss's son's acquisition of language through bodily metaphor, the personal politics of vaccination, the history of conscientious objection, vampires and the rise of inoculation in 19th century England, predatory capitalism, gender and sexism in medicine, body and environmental pollution, bloodbanking, and many other wide ranging topics woven together with Biss's fierce intelligence and supple prose. The result is a sprawling but controlled tour de force by one of America's leading literary nonfiction practitioners.
Eula Biss's second book, Notes from NoMan's Land, received the Graywolf PressNonfiction Prize and the National BookCritics Circle Award for criticism. Her workhas also been recognized by a Pushcart Prize, a Rona Jaffe Writers' Award, and a21st Century Award from the ChicagoPublic Library as well as Guggenheim and NEA Fellowships.
Rights sold in Italy (Ponte alle Grazie)


A charming narrative that will appeal to anyone who has ever enjoyed watching a puppy scamper through a park, OFF THE LEASH is a paean to dog lovers and their pets everywhere, perfect for fans of Marley & Me and Merle's Door
OFF THE LEASH
A Year at the Dog Park
by Matthew Gilbert
Thomas Dunne Books, July 2014
OFF THE LEASH is a group portrait of dog people, specifically the strange, wonderful, neurotic, and eccentric dog people who gather at Amory Park, overlooking Boston near Fenway Park. And it's about author Matthew Gilbert's transformation, after much fear and loathing of dogs and social groups, into one of those dog people with fur on their jackets, squeaky toys in their hands, and biscuits in their pockets.
Gilbert, longtime TV critic at The Boston Globe, describes his reluctant trip into the dog park subculture, as the first-time owner of a stubbornly social Yellow Lab puppy named Toby. Like many Americans, he was happily accustomed to the safe distance of TV viewing and cell-phone web surfing, tethered to the digital leash. But the headstrong, play-obsessed Toby pulls him to Amory, and Amory becomes an exhilarating dose of presence for him. The joyous chaos of wrestling dogs and the park's cast of offbeat dog owners – the "pack of freaks" – gradually draw him into the here and now. At the dog park, the dog owners go off the leash, too.

A major biography of the jazz and pop legend, the first in over twenty years
QUEEN OF BEBOP :
The Musical Lives of Sarah Vaughan
by Elaine M. Hayes
Ecco, Fall 2016
Author, music historian, and Sarah Vaughan expert, Elaine M. Hayes, will deliver a definitive andexhaustively-researched biography of thisunderappreciated, but truly great artist, one of the all time great vocalists. It will chronicle Vaughan's childhood in Newark, her unlikely rise to superstardom and role in developing Bebop, her three husband/managers who squandered her fortune, and her battles with her record companies and not to be pigeonholed. It will show how Vaughan helped take jazz from the downtown clubs to Carnegie Hall, and into the American canon, and helped break down color barriers in the music industry. It will update and correct the record, place her within the critical cultural context of her times, while elevating her status and recognizing her true influence.

A book that seeks to understand what may be the Bible's greatest mystery: how ancient Israelites experienced the presence of God?
ENCOUNTERING GOD
by James L. Kugel
HMH, March 2016
What could biblical texts possibly mean by saying that God actually appeared to people and/or spoke to them? How could this seem plausible to ancient readers? And if there is any truth to such accounts, why do we not apprehend God in the same ways today?
The answer to such questions, Kugel argues, can indeed be discovered; what is required is a combination of recent biblical scholarship (and related disciplines) with a careful, sympathetic examination of the Bible's own words. Taken together, these open the way to a different understanding of the religious mindset of ancient Israelites, and they likewise pinpoint the gradual change that has removed this ancient way of seeing from the experience of most people nowadays.
James L. Kugel, Starr Professor of Hebrew Literature at Harvard University (emeritus), is a specialist in the Hebrew Bible and the Dead Sea Scrolls. He is the author of thirteen books.




Download the Harpercollins Catalogue Automn 2014
A revised edition of the timeless business classic—updated for the 21st century—to help readers succeed sooner in a changed world
THE ONE MINUTE MANAGER: REVISED EDITION
by Ken Blanchard and Spencer Johnson
William Morrow, May 2015
For over thirty years, millions of managers, Fortune 500 companies, and small businesses worldwide have followed this concise, easy-to-read management method that demonstrates three practical secrets: One Minute Goals, One Minute Praisings, and One Minute Redirects, techniques that increase productivity, job satisfaction, and personal prosperity.
The world has changed significantly since the initial publication of THE ONE MINUTE MANAGER—employees want greater recognition and involvement, and organizations need to be more collaborative with swifter response times—so bestselling authors, Ken Blanchard and Spencer Johnson, have come together to update their classic for the modern reader seeking to effectively manage their work, and home life.
Original edition currently under license in about 20 countries.

Healthy fats are the new low-carb
EAT MORE FAT, LOSE MORE WEIGHT
The Fat Solution to Shed Pounds, Reverse Chronic Illness, and Finally Feel Fantastic!
by Jonny Bowden, Ph.D., C.N.S., and Steven Masley, M.D
HarperOne, Spring 2016
Low-fat diets have made us fatter and sicker than ever, and eating fat has gotten a bad rap. But recently there has been a lot of buzz and research in the health world about the benefits of a higher fat diet. In fact, doctors and health practitioners, Paleo fanatics and trainers, plant-based researchers and vegans, and high-protein, low-sugar, and gluten-free experts all actually agree that the average dieter is eating way too little fat. When dieters stop swapping out butter, stop replacing red meat, and ditch the low-fat and no-fat diet foods, they lose more weight and reduce their risk of disease.
This is not your mother's Atkins. In EAT MORE FAT, LOSE MORE WEIGHT, a bestselling nutritionist and a bestselling physician will change how readers think about fat and offer readers three healthy weight loss solutions tailored to their specific needs  that will have them feeling, thinking, and looking better than they have in years.

Jonny Bowden, Ph.D, C.N.S. is a board certified nutritionist and nationally acclaimed author of The Great Cholesterol Myth, which has sold over 100000 copies, and 13 other books, which have sold more than an additional 800000 copies.
Steven Masley, M.D. is a renowned physician and the former medical director of the Pritikin Longevity Center. His recent book, The 30-Day Heart Tune-Up, has sold nearly 50,000 hardcovers in its first four months of publication.

Garth Callaghan doesn't know how long he has to live. But he can be certain of one simple thing: No matter his fate, his daughter will have a handwritten note tucked inside her lunchbox each day until she graduates from high school
NAPKIN NOTES
Make Lunch Meaningful, Life Will Follow
by Garth Callaghan
HarperOne, November 2014
Garth Callaghan has been crafting lunches and napkin notes placed in those lunches since his daughter, Emma, was a small child. As she grew older, the notes became more meaningful. Shortly after she turned 12, the notes became a legacy in their family. Garth had been diagnosed with Kidney Cancer and was given a grim prognosis. His new goal is to write enough napkin notes to get his daughter through high school and through this book to inspire other parents to connect with their children. Each chapter of the book will begin with a napkin note followed by a story pertaining to the note and to Garth's life. Already he has created a movement, and this book will continue his mission and spur others to action, inspiring them to appreciate life and the connections they have. With a beautiful package and poignant writing, this book will be Garth's legacy and in the vein of The Last Lecture and Tuedsays with Morie is sure to leave an indelible mark on those who read it.
Rights sold in Complex Chinese (Ping's Publications), Dutch (pre-empted by Luitingh-Sijthoff), German (Kosel Verlag), Korean (WisdomBooks), Portuguese – Brazil (LEYA) and Portuguese – Portugal (Lua de Papel)
The movie rights to NAPKIN NOTES have been optioned by New Line Cinema

A year's worth of simple daily activities to help people give and receive more love, improve their relationships and improve their lives
365 TINY LOVE CHALLENGES FROM TINY BUDDHA
by Lori Deschene
HarperOne, November 2015 (Manuscript due March 2015)
This book will challenge readers to develop closer bonds; let their guard down and let people in; express their feelings instead of hiding them; let go of anger, bitterness, and fear; see the best in the people around them; attract healthier relationships—and believe that they deserve them. Each page will include one simple challenge, three to four questions to help readers plan how and when they will complete it, and space to report on their progress at the end of the day. The challenges will focus on self-love, giving and receiving love in relationships, and spreading love in the world. The journal will come with free access to a member's only community forum on tinybuddha.com, where readers can share and discuss their experiences with the challenges.
Over the past five years, author and site founder Lori Deschene has devoted herself to building a supportive online community for anyone who feels lost, stuck, or disconnected.  Since she launched Tiny Buddha in the fall of 2009, she's attracted a loyal, engaged community, with close to 1,000 blog contributors, more than 20,000 forum members, and over three million monthly readers.

The inspiring and completely unique story of the first Yanomami-American in the world, and his quest to reconnect with his mother and her tribe in the jungles of Amazonia
THE WAY AROUND:
A Life In Two Worlds
by David Good
Dey Street Books, December 2015 (Manuscript due January 2015)
David's father was an anthropologist who traveled to the rain-forest to live among the Yanomami in 1975. Although known as "the fierce people," and the last of the Stone Age warrior tribes, the Yanomami tribe he found was a peaceable kingdom of men and women living simply with an abiding sense of community. He was so accepted by the tribe that when he fell in love, he married Yarima, and David was their first child. David spent his first years in the jungle, and another few years in the US with his unacculturated mother and two younger siblings, before she left the family to return to her tribe.
She never returned. Without her, David's life spiraled out of control. He felt betrayed and abandoned and eventually battled alcoholism, depression and rootlessness that nearly cost him his life. In THE WAY AROUND David shares his emotional reawakening and his decision to make the perilous journey back to the jungle to be reunited with his mother, not knowing what he might find, in his struggle to discover his identity and find happiness.

A radical and proven approach of self-healing through teaching us how to move, stand, sit and breathe, to becoming fit, healthy and pain-free without strenuous training
UNTITLED ON ORIGINAL HUMAN MOVEMENT
by Dr. Eric Goodman
HarperWave, May 2014 (Manuscript due December 2014)
People all over the world are experiencing more chronic pain than ever before. Our movement patterns have adapted to our seated lifestyle and this book shows readers how to repair maladapted movement and breathing patterns by introducing the three principles of Foundation Training: Decompression, Anchoring and Integration. Dr. Goodman shows how to focus on strengthening your posterior chain muscles, and increasing the stabilization and flexibility in the muscles of the rib cage as you go about the simple activities of daily life. This innovative yet sensible technique has helped athletes and non-athletes alike to end the cycle of injury and pain. Dr. Goodman's techniques can be used to enhance performance, repair damage, or simply to provide a solid fitness level for all. Dr. Eric Goodman is the creator of Foundation Training.
Combining his experience as a strength coach, personal trainer and Chiropractor, Dr. Goodman created a simple strengthening program that facilitates the body's natural healing ability and quickly improves regenerative movement patterns. The results have been incredible. Dr. Goodman's book, Foundation, was published in 2011 and remains a staple in the physical fitness and rehabilitation space

A manifesto and action plan about why parents must learn to refrain from stepping in anytime children experience disappointments and frustrations
THE GIFT OF FAILURE:
How the Best Parents Learn to Let Go So Their Children Can Succeed
by Jessica Lahey
Harper, August 2015
Although teachers and coaches have long been aware of the detrimental effects overprotective and over-involved parents have on children, the stories teachers exchange these days reveal a whole new level of overprotectiveness: parents who rush to school at the whim of a phone call from their child to deliver items such as forgotten lunches, forgotten assignments, forgotten uniforms and who demand better grades on the final semester reports.
As teacher and writer Jessica Lahey explains, even though these parents see themselves as being highly responsive to needs and issues of their children, they aren't giving them the chance to experience failure and learn to solve their own problems. Indeed, this level of overparenting has the potential to ruin a child's confidence and undermine their education.


One of our greatest film biographers tackles the greatest subject in film history—Orson Welles—in a dramatic new account of his life, to be published on his centennial
YOUNG ORSON
by Patrick McGilligan
Harper, May 2015 (Manuscript due December 2014)
There is no more dramatic story—no swifter or loftier ascent, no greater achievement, no more precipitous or tragic downfall—than that of Orson Welles. The son of an alcoholic industrialist and a radical suffragist and classical musician, Welles bluffed his way into an acting career while touring Ireland as a teenager, and became a powerhouse in theatre and radio of the 1930s. His crowning achievement came in the late 1930s, when he arrived in Hollywood and was given complete creative control over his first project, Citizen Kane, considered to be the greatest film ever made. But the film was a failure upon its first release, and that led to a swift and ignominious erosion of Welles's power and fortunes; while he made several more classic films in Hollywood's golden era, he never recaptured the magic of his debut, and spent the next forty years traveling the world, looking for financing and struggling to complete his films.

Now, through nearly a decade of research, acclaimed biographer McGilligan sorts out fact from fiction and reveals untold, fully documented stories of Welles's youthful exploits, from bullfighting in Sevilla to publishing pulp fiction. The work will contain Welles's earliest known, unpublished writing. And, in perhaps the biggest discovery of all, McGilligan reveals the true origin and meaning of 'Rosebud," Citizen Kane's mysterious, unforgettable central image.

A candid, poignant, and even funny memoir
RICH MAN, POOR MAN:
A Memoir
by Nick Nolte
William Morrow, February 2015 (Manuscript due November 2014)
« My life and the films I make are like a nightmare and a dream at the same time. The failures and successes, they happen in all our lives, whether we want them or not…One day you're the sexiest man alive, and another day you show up, and your face is like a flattened road killed bird in the worst mug shot of all time…you have to be true to your own heart, take your own advice and forge ahead to achieve what is important to you. » – Nick Nolte
Oscar-nominated Hollywood icon Nick Nolte reflects on his life, from his humble Midwestern roots; his ascent to stardom from being the first blonde in a Clairol ad, to his role in the hit television mini-series Rich Dad, Poor Dad,to his star turns in films like North Dallas Forty, Cannery Row, 48 Hours, Cape Fear, The Prince of Tides, Affliction, and I Love Trouble,to being People Magazine's « Sexiest Man Alive »; true method acting; his colorful relationships with people like Jaqueline Bisset, Debra Winger, Julia Roberts, and Katherine Hepburn; fatherhood, and much more.

Searingly honest, compulsively readable
GAME OVER
by Neil Strauss
Dey Street Books, February 2015 (Manuscript due October 2014)
Neil Strauss became famous to millions around the world as the author of THE GAME, a funny and slyly instructive account of how he transformed himself from a scrawny, insecure nerd into the ultra-confident, ultra-successful "pickup artist" known as Style. The book jump-started the international "seduction community," and made Strauss a household name—revered or notorious—among single men and women alike.
But the experience of writing THE GAME also transformed Strauss into a man who could have what every man wants: the ability to date or have casual sex with almost every woman he met. The results were heady, to be sure. But they also conditioned him to view the world as a kind of constant parade of women, sex, and opportunity—with intimacy and long-term commitment taking a back seat. That is, until he met the woman who forced him to choose between herself and the parade. The choice was not only difficult, it was wrenching. It forced him deep into his past, to confront not only the moral dimensions of his pickup lifestyle, but also a wrenching mystery in his childhood that shaped the man that he became. It sent him into extremes of behavior that exposed just how conflicted his life had become. And it made him question everything he knew about himself, and about the way men and women live with and without each other.

The incredible story of a woman fated to live her life in the shadow of one of history's most monstrous dictators
STALIN'S DAUGHTER
by Rosemary Sullivan
Harper, April 2015
Svetlana Stalina, who died on November 22, 2011 at the age of 85, was the only daughter and last surviving child of Josef Stalin. Beyond her controversial defection to the United States in a cloak and dagger escape via India in 1967, Svetlana Stalina's journey from the beloved daughter of a fierce autocrat to her death in small-town Wisconsin is an astonishing saga. Publicly she was the young darling of her people; privately she was controlled by a tyrannical father who dictated her every move, even sentencing a man she loved to ten years hard labor in Siberia. She burned her passport soon after her arrival in New York City and renounced both her father and the Soviet Union. She married four times and had three children. In 1984, she returned to the Soviet Union, this time renouncing the US, and then reappeared in America two years later, claiming she had been manipulated by her homeland. She spoke four languages and was politically shrewd, even warning in the late 1990s of the consequences of the rise to power of former KGB officer Vladimir Putin. Svetlana Stalina spent her later years as a nomad, shuttling between England, France, and the US, a woman shaped and torn apart by her father's legacy.
Rights sold in: Czech (Albatros), Danish (Informations Forlag), Dutch (De Geus), Estonian (Tanapaev), Finnish (Otava), Polish (Znak), Portuguese – Brazil (Globo); Portuguese – Portugal (Temas e Debates), Slovak (Ikar), Swedish (Norstedts), Russian (Astrel); UK (Fourth Estate)

You can talk about theories, concepts, and ideologies all you want, but when it gets right down to it, winning in business is all about mastering the gritty, inescapable, make-or-break, real life dilemmas that define the new economy, the old economy, and everything in between
THE REAL LIFE MBA:
The 23 Biggest Dilemmas of Work Today and How to Solve Them
by Jack and Suzy Welch
HarperBusiness, May 2015 (Manuscript due December 2014)
In the decade since their blockbuster international bestseller WINNING was published, Jack and Suzy Welch have dug deeper into business, traveling the world consulting to businesses of every size and in every industry, working closely with entrepreneurs from Mumbai to Silicon Valley, starting their own company, and owning and managing more than 40 companies through private equity. Their new database of knowledge will infuse the pages of THE REAL LIFE MBA with fresh, relevant stories and equally powerful solutions. The book is broken into three parts: "It's All About You" addresses the authentic, in-the-trenches dilemmas of professional development and career management. "It's All About Them" takes a sharp-eyed, results-focused look at the challenges of leading people and teams. "It's All About the Game" tackles the most pressing dilemmas related to strategy, competition, and the global economy. THE REAL LIFE MBA is a must-read, desktop manual for every person in business today.
Rights sold in Chinese – Simplified (CITIC), Italian (Rizzoli), Japanese (Nikkei Publishing), Portuguese – Brazil (Sextante), Turkish (Optimist Yayinlari)

The first book that lays out the specific benefits of natural foods based on color
THE COLOR CURE:
Look Better, Feel Better, and Live Longer
by David Wolfe
Harperone, April 2015 (Manuscript due November 2014)
We've all heard the phrase, "You have to eat more greens," but THE COLOR CURE takes this familiar idea three steps further. Not only should you eat more greens, but also reds, oranges, yellows, blacks, and blues. Red foods like tomatoes, for example, benefit blood and circulation; while orange foods like carrots fight inflammation; and yellow foods like squash help heal and protect the skin. Not only does this novel approach to food underline more clearly the connection between food and health, it allows people to strategize their food and health choice as a way to maximize health. A person can literally pick a color to fortify his or her personal health weaknesses OR increase his or her health strengths. David Wolfe is an internationally acclaimed leader in the field of nutrition and natural beauty.
With over 20 years of dedicated experience, David Wolfe is a true master of natural beauty, vibrant health, and peak-performance.

From the real-life former friend and lover of Piper Kerman, author of the New York Times #1 bestselling book, and consultant on the Netflix #1 rated sensation "Orange Is the New Black"
OUT OF ORANGE: MY REAL LIFE
by Cleary Wolters
Harper One, May 2015 (Manuscript due December 2014)
Life and experiences of Cleary Wolters are the basis for the character of Nora Jansen in the book and Alex Vause on the Netflix show. However, there is more than one side to every story, and in this unexpected memoir we find out what is fact and what is fiction, including Cleary's needless betrayal of Piper to police, their time spent incarcerated together, and the reality of their passionate love affair across the world stage. OUT OF ORANGE is Cleary's answer to being thrust into the public spotlight without her permission; she first heard about Piper's book from the 2010 interview on NPR's Talk of the Nation, and for Cleary, telling the real-life story will answer the questions of interested viewers everywhere, but will go far beyond this to demonstrate how her life is not solely defined by her past. The book will provide an insightful, though frustrating, sometimes heartbreaking, sometimes uplifting analysis of crime and punishment in our times and an intimate look at the glamour of a seedy world that pulls in young, unsuspecting women.

How the founders of Intel, Microsoft and Apple redefined personal and business lives
STRATEGY RULES
Five Timeless Lessons from Bill Gates, Andy Grove and Steve Jobs
by David Yoffie and Michael Cusumano
HarperBusiness, April 2015
Three firms started between 1968 and 1976 – Intel, Microsoft, and Apple – that would define the world of high technology and redefine our personal and business lives for the next half-century. There is much written about these three companies and their founders, but for the first time, STRATEGY RULES examines collectively the three individuals most responsible for shaping these path-breaking firms. While much has been made of their differences, Gates, Grove, and Jobs approached strategy and execution in remarkably similar ways. This book focuses on the five most important principles and skill sets that they shared. They were able to "reason back" from specific but evolving visions of the future, and made game-changing bets without risking the companies. They also created industry-wide platforms and ecosystems rather than standalone products. In addition, each relied on both leverage and power at the tactical level, and built organizations based around their unique personal strengths and business insights. STRATEGY RULES explains these principles so that managers and entrepreneurs can learn from their examples how to become better at strategy and organization leadership.



Download the Henry Holt & Co. catalogue Autumn 2014
A work of graphic nonfiction detailing the Snowden story and offering a larger exploration of the rise of electronic spying in the post-9/11 era
VERAX
The Quest for Truth
by Pratap Chatterjee and Khalil Bendib
Metropolitan Books, September 2016 (Manuscript due June 2015)
Edward Snowden's shocking revelations about NSA surveillance and his dramatic escape to Hong Kong and Moscow have focused worldwide attention on the issue of electronic spying. But the full extent of the intelligence agencies' overreach is only just beginning to be understood. With striking visuals, VERAX guides readers through the complex maneuverings that the NSA, the FBI, the CIA, and their worldwide counterparts have engaged in since 2001. As we entrust more and more information about ourselves to the likes of Apple and Verizon, Google and Facebook, these secretive agencies vacuum up the data—and they want nothing less than to track every move and every interaction of everyone on the planet, all without people's knowledge or consent.
From the Stuxnet virus attacking Iran's nuclear facilities to "zero-day" exploits breaking Microsoft software, from federal agents infiltrating World of Warcraft to missilefiring drones tracking cellphone users in Yemen and Pakistan, the long reach of the NSA and its allies is now evident around the globe. Based on original reporting, including interviews with key figures such as Julian Assange, Daniel Ellsberg, Glenn Greenwald, Laura Poitras, and Snowden himself, Verax takes us to the front lines of the ongoing battle over the world's electronic future.
Rights sold in Spain (Santillana)

A sharp look at the nature of American power
WHO RULES THE WORLD?
by Noam Chomsky
Metropolitan Books, August 2015 (Manuscript due December 2014)
WHO RULES THE WORLD? will take a sharp look at the nature of American power in the post-9/11 era and the perils of American policies, arguing that these policies, which often operate under the guise of humanitarian efforts or the promotion of democracy, instead place the interest of power—both military and economic—above all else, including human rights, democracy, or even security, not only for the United States but for the entire world. Drawing on examples ranging from expanding drone assassination programs, to civil war in Syria, to the continued violence in Iraq, Iran, Afghanistan, Israel, and Palestine, Chomsky will offer unexpected and nuanced insights into the workings on imperial power on our increasingly chaotic planet.
In the process, he'll demonstrate just how American elites have grown more insulated from democratic constraints on their power, notably through a series of Supreme Court rulings that have allowed corporations and the wealthy to transform whatever remains of our democracy into a plutocracy instead. In his words: "As long as the general population is passive, apathetic, diverted to consumerism or hatred of the vulnerable, the powerful can do as they please, and those who survive will be left to contemplate the outcome."
Noam Chomsky is the author of numerous bestselling political works, from AMERICAN POWER AND THE NEW MANDARINS in the 1960s to HEGEMONY OR SURVIVAL in 2003.

Both a riveting memoir and a revealing portrait of modern China, this passionate book tells the story of a man who has never accepted limits and always believed in the power of the human spirit to overcome any obstacle
THE BAREFOOT LAWYER
by Chen Guangcheng
Henry Holt, March 2015
It was like a scene out of a thriller: One night in April 2012, China's most famous political activist—a blind, self-taught lawyer—climbed over the wall of his heavily guarded home and escaped. For days, his whereabouts remained unknown; after he turned up at the American embassy in Beijing, a furious round of high-level negotiations finally led to his release and a new life in the United States. Chen Guangcheng is a unique figure on the world stage, but his story is even more remarkable. The son of a poor farmer in rural China, blinded by illness when he was an infant, Chen was fortunate to survive a difficult childhood. But despite his disability, he was determined to educate himself and fight for the rights of his country's poor, especially a legion of women who had endured forced sterilizations under the hated one-child policy. Repeatedly harassed, beaten, and imprisoned by Chinese authorities, Chen was ultimately placed under house arrest. After a year of fruitless protest and increasing danger, he evaded his captors and fled to freedom.
Chen Guangcheng, known to many of his countrymen as « the barefoot lawyer, » was born in the village of Dongshigu in 1972. Blind since infancy, illiterate until his late teens, he ultimately taught himself law and became a fiery advocate for countless Chinese who had no voice. His escape from his jailers in China made international headlines, and he remains uncompromising in his commitment to human rights.
Rights sold in Germany (Rowohlt Verlag), Italy (Bompiani) and Sweden (Norstedts Forlag)

A biography of the late actor and comedian Robin William
UNTITLED BIOGRAPHY OF ROBIN WILLIAMS
by David Itzkoff
Henry Holt, October 2016
The book will provide the definitive, comprehensive account of Williams's life and will recount his journey from lonesome youth to indefatigable comedian, and from television sensation to beloved, Academy Award-winning star of Dead Poets Society, Good Morning, Vietnam, Aladdin, and Good Will Hunting. Itzkoff wrote the front-page obituary on Williams for the Times, as well as a highly regarded 2009 profile and additional coverage.
The untitled biography will tell the story of Williams's one-of-a-kind personality, whose career encapsulated the recent history of the entertainment industry and exemplified the power and exuberance of comedy. It will also explore the human being underneath the performer, who quietly strove for honesty while he screamed with life on the outside.
Dave Itzkoff is a culture reporter at The New York Times, where he writes regularly about film, television, theater, and all forms of art and popular culture.

A revolutionary management philosophy
HOLACRACY
The New Way to Achieve Success by Distributing Authority
by Brian J. Robertson
Foreword by David Allen
Henry Holt, June 2015
In the tradition of GETTING THINGS DONE and DELIVERING HAPPINESS, this will be the first book on a revolutionary management philosophy called Holacracy, written by the man who created it, and who first put its principles to use in the founding of a successful software company. Haven't yet heard of Holacracy? You will. It's the most exciting new management philosophy and system since Six Sigma. But unlike Six Sigma and other authoritarian, top-down solutions, Holacracy turns everyone in the organization into a leader. It distributes authority and decision-making throughout an organization, and defines people not by hierarchy and titles, but by roles. In traditional companies, management devises a strategy, which everyone in the organization has to execute. The emphasis is on visionary leaders and loyal workers.
When information from the field contradicts the strategy, the people reporting that information are usually told to get with the program or find another place to work. With Holacracy, reports from the field are brought to the people who need to hear them, allowing organizations to evolve in real time, responding to changing markets conditions. There's plenty of management – but no managers. HOLACRACY lays out the groundbreaking philosophy, giving readers the tools they need to adopt this new system at the department level or company-wide. Robertson also gives specific advice for individuals inspired by this philosophy but whose companies won't adopt Holacracy — so that they can make changes in their work life right away.




Download here the Kuhn Projects catalogue Autumn 2014
A chilling and fascinating true crime story by veteran New York Post reporter Maureen Callahan
A DARK NIGHT IN ALASKA:
The Hunt for the Perfect Serial Killer
by Maureen Callahan
Viking, Winter 2017 (Manuscript due Winter 2016)
A DARK NIGHT IN ALASKA is the story of Israel Keyes, a young, goodlooking former military man and devoted single father who spent over a decade trawling for victims throughout the United States, eventually being arrested in connection with the disappearance of an 18-year-old barista in Anchorage, Alaska.
After Keyes' jailhouse suicide, details began to emerge suggesting he had killed at least 11 people, and possibly more who would never be discovered now that Keyes was dead. Up until his most recent killing, Keyes had perfected a strategy ensuring he would never be caught, and once in prison, he was able to manipulate law enforcement, doling out small pieces of information in exchange for jailhouse perks and a continued assurance that nothing about his case, his interrogation, or his incarceration would be made public. Told through the framework of the cat-and-mouse game that developed between Keyes and the beautiful female detective who would ultimately catch him, A DARK NIGHT is a scary look at how easily a killer can walk among us.

A look into musical theater « song plots, » the number-by-number architecture that holds successful musicals together, through a mix of personal experience and professional dramaturgy
THE SECRET LIFE OF THE BROADWAY MUSICAL
How Broadway Shows Are Built
by Jack Viertel
Farrar, Straus & Giroux, Spring 2016 (Manuscript due Winter 2015)
The author swings through American musical theater history, pulling apart shows we know and love, identifying their building blocks, and helping us understand what it takes to get an audience up on its feet at curtain call. Theater enthusiasts will enjoy Jack's inside scoop, but so will readers interested in cultural histories or books about the creative process. The book will also appeal to a new wave of musical-TV lovers—the ones that TiVo Smash, host Glee parties, and secretly watch High School Musical.
Jack Viertel is VP and creative director of Jujamcyn Theaters and artistic director of Encores!

Download the Levine Greenberg Rostan Catalogue Automn 2014
A princess of Manchuria with strong Japanese influences who thrived and fell upon the turmoil of her era
MANCHU PRINCESS, JAPANESE SPY:
The Story of Kawashima Yoshiko, the Cross-Dressing Spy Who Commanded Her Own Army
by Phyllis Birnbaum
Columbia University Press – April 2015
During her lifetime, Kawashima Yoshiko received more attention than the usual spy. In fact, one could argue that her love for being noticed and her talent for publicity was what ultimately got her killed. Born in Beijing around 1907, she started out with the name Aisin Gioro Xianyu, the fourteenth daughter of a Manchu prince. Her princely father's achievements eventually included unfulfilled dreams of a coup d'état and thirty-eight children. After the Manchu Qing dynasty fell in 1912, the prince plotted to bring about its return to power. His supply of children abundant, he thought nothing of giving Xianyu to a Japanese friend who promoted his political causes.
Renamed Kawashima Yoshiko, she settled down into a life in Japan, where she startled the neighbors by riding horseback, as befit a Manchu princess, to her country school. She also soaked up her adoptive father's beliefs about how she must devote herself to bringing the Manchus back to their former glory in China. This goal, later impelling her to storm off to battle, suited her hot, erratic temperament. Late, under the guise of "Commander Jin," Yoshiko achieved renown as a spy who liked to dress as a man and became the heroine of a best-selling novel. With her short handsome haircut and military uniforms, she was credited with various exploits, among them riding horseback again, this time as leader of her own army during the Japanese occupation of China. Fame intoxicated her, and she bragged of hobnobbing with top military officials and of parachuting down into Manchuria's freezing cold to liberate Japanese prisoners.

The world's leading authority on influence reveals that the best persuaders succeed not just because of what they present or how they present it, but because of what they do in the moment before delivering their message. To persuade optimally you must pre-suade optimally
PRE-SUASION
by Robert B. Cialdini
Simon & Schuster – January 2016 (Manuscript due March 2015)
Based on his own original field research and his integration of 30 years of research from an array of behavioral sciences – psychology, anthropology, sociology, and economics – PRE-SUASION presents a groundbreaking approach that is scientifically rigorous, easily accessible, and immediately actionable.
In his new book, bestselling author Robert B. Cialdini teaches what comes before persuasion: how to recognize opportune moments of influence; know how to tee-up a request, recommendation, or proposal; how certain types of content can be used to maximize the combination of pre-suasion and persuasion; and how to make influence last.

A journey through the world of science like no other
THE MASTER ALGORITHM:
Machine Learning and the Big Data Revolution
by Pedro Domingos
Basic Books – Fall 2015 (Manuscript due November 2014)
What do search engines, online dating, personalized medicine, and predicting the stock market have in common? How can the same algorithm filter spam and find a vaccine for AIDS? How can a car drive itself and a computer win at Jeopardy!? Why is Google worth ten times more than Yahoo!? How did the Obama campaign outfox Romney's? The answer to all these questions is: machine learning.
You may not be aware of this, but you use machine learning all the time. When you type a query into a search engine, learning algorithms figure out which results to show you (and which ads, as well). When you read your email, you don't see most of the spam, because learning algorithms filtered it out. Go to Amazon.com to buy a book or Netflix to watch a video, and a machine learning system helpfully recommends some you might like. Facebook has learning algorithms to decide which updates to show you, and Twitter has them for tweets. And it's not just in cyberspace, either: your whole day, from the moment you wake up to the moment you fall asleep, is suffused with machine learning.
Machine learning gives rigorous new answers to some of the deepest questions in science and philosophy, answers that could not have been conceived in the days before computers. It will change the way you make the big and small decisions in your life, from who to date and who to vote for to what to buy and how to help. And it promises to lead to a cure for cancer.
Pedro Domingos is the author or co-author of over 200 technical publications in machine learning, data mining, and other areas.
Rights sold in Chinese Complex (SunColor), Chinese Simple (China CITIC Press), Japan (Kodansha), Korean (Business Books Publishing), UK and Commonwealth (Penguin Press)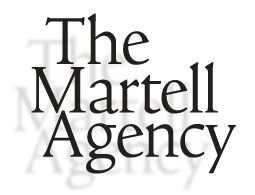 Download here the Martell Agency Catalogue Automn 2014
One of the most knowledgeable and acclaimed "Parisophile" writers at work today
A PASSION FOR PARIS:
Romanticism and Romance in the City of LightHE SUNSHINE DIARIES
by David Downie
Saint Martin's Press, Spring 2015
A long-time resident of Paris, David wittily uncovers the secrets of how Paris became the acknowledged Mecca of romance, an accolade that is as indisputable today and it was at the dawn of Romanticism some 200 years ago. The reader is taken on a whirlwind, one-of-a-kind urban adventure devoted to romance, yearning, nostalgia and seduction as experienced through the places, people and phenomena of Paris. We walk the fabled, miraculously unchanged, streets of many magical districts — the Marais, Montmartre, Montparnasse, St. Germain des Pres –exploring landmarks of Paris's glorious romantic past from the early 1800s through the Belle Époque, from Modernism to the equally passionate present in which lovers still "lock" their destinies together at the padlocks of Pont des Arts and then hurl the keys into the Seine. We meet the cultural giants of Romanticism such as Dumas and Balzac, Liszt and Delacroix, and their more ambiguous heirs Proust, Zola and Hemingway. We follow the amorous escapades of genteel polygamist Victor Hugo, hashish-inspired rake Baudelaire and the grand, often tragic passions of Rodin and Claudel, Sand and Chopin, Rimbaud and Verlaine. Filled with entertaining personal anecdotes, tales of wicked ribaldry and tender abandon and richly illustrated with classic images and the breathtaking, contemporary photography of noted Paris chronicler Allison Harris, A PASSION FOR PARIS is a celebration of romance that will prove irresistible to lovers of Paris everywhere and is sure to win new devotees as well.
David Downie is a Paris-based writer who covers European food, travel, and culture for scores of magazines, newspapers and websites.

Is there a way to break through to a new way of thinking and feeling about the profoundly positive things that we conspire with ourselves to overlook? The answer is resoundingly yes : in a word, it's gratitude
THE SUNSHINE DIARIES:
How A Year of Living Gratefully Made Me Happier, Healthier, and Thinner
by Janice Kaplan
Dutton, 2015
THE SUNSHINE DIARIES will be the trend-setting book that makes gratitude a national axiom, the next "big idea" in our evolving conversation about seeking to make our lives more joyful and more satisfying. In these challenging and often difficult times, it's no surprise that a number of books showing the way to happiness have been very successful. However, gratitude is a fresh approach that provides a new pathway to a fuller, more spiritual form of happiness that helps people feel positive, take control of their lives and find new meaning and purpose. The narrative arc of The Sunshine Diaries will follow Janice's year-long, on-going quest to gain a fresh outlook and transform herself. Her experiences of living gratefully will be anchored by intriguing research findings, as well as interviews with real people, celebrities and neuroscientists and experts in the field. With warmth, humor, and vision, Janice's journey will empower readers to consider psychological and philosophical ideas they may have vaguely understood ("being positive is good") and give them a structure and context. Even small changes can result in deeply significant gains.
Janice Kaplan has enjoyed wide success as a magazine editor, television producer, writer and journalist. As Editor-in-Chief of Parade magazine (which has the highest circulation in the US -35 million copies a week and 72million readers), she earned acclaim for attracting some of the country's best writers and biggest-name celebrities. Her cover stories with public figures ranging from Matt Damon to President Barack Obama drew worldwide attention.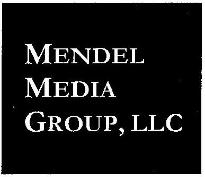 For the Mendel Media Group catalogue Autumn 2014, please use our contact form
The first-ever telling of the incredible life story of Mary Grace Humiston
MRS. SHERLOCK HOLMES:
The True Story of Mary Grace Humiston, New York City's First Woman Consulting Detective
by Brad Ricca
Saint Martin's Press, 2016
Mary Grace Humiston was in turn, the first female assistant United States district attorney, a Washington trust-buster, an undercover reporter, an espionage agent, head of a pro bono urban law firm, a happy homemaker, a dance-hall owner, a wife (twice), an international traveler, and finally, the first and most famous female consulting detective in New York City history.
Born into old New York money, Humiston devoted her life to battling against kidnappers and human trafficking, and for immigration reform—all issues still very much with us today. Against the background of crime, immigration, suffrage, and modern New York, Humiston tried to singlehandedly make the world a better place. On February 13, 1917 in New York City, eighteen year-old Ruth Cruger disappeared without a trace. The police force launched a massive campaign to find her. But they had no leads or clues. As the days moved on and hopes began to wane, the Times reported that Ruth was one of seven hundred girls who had gone missing since January 1st. The police department appeared useless, in the face of such overwhelming numbers. But in an office at 52 East 42nd Street, a 46-year old woman read the newspapers, scoffed at the police, and vowed to find her. That is how Humiston launched her own personal investigation into the Cruger case, which would become one of the most sensational kidnapping cases in New York City history and launch the decades-long career of a heroic woman. The papers hailed her as a hero—Mrs. Sherlock Holmes.



Download the Park Literary Group Catalogue Automn 2014
"A nickel will get you on the subway, but garlic will get you a seat"
GARLIC, AN EDIBLE BIOGRAPHY
The History, Politics, and Mythology behind the World's Most Pungent Food with over 100 Recipes
by Robin Cherry
Roost Books, November 2014
GARLIC weaves a colorful, engaging story about one of the world's timeless ingredients–perfect for food lovers, devoted eaters, and readers of culinary narrative.
Garlic is the Lord Byron of produce, a lusty rogue that charms and seduces you but runs off before dawn, leaving a bad taste in your mouth. Called everything from rustic cure-all to Russian penicillin, Bronx vanilla and Italian perfume, garlic has been loved, worshipped, and despised throughout history. No writer has quite captured the epic, roving story of garlic—until now.
While this book does not claim that garlic saved civilization (though it might cure whatever ails you), it does take us on a grand tour of its fascinating role in history, medicine, literature, and art; its controversial role in bigotry, mythology, and superstition; and its indispensable contribution to the great cuisines of the world. And just to make sure your appetite isn't slighted, Garlic offers over 100 recipes featuring the beloved ingredient.




Download here the Sterling Lord catalogue Adult Autumn 2014
From the New York Times bestselling author of THE BRAIN THAT CHANGES ITSELF
THE BRAIN'S WAY OF HEALING: REMARKABLE RECOVERIES AND DISCOVERIES FROM THE FRONTIERS OF NEUROPLASTICITY
by Norman Doidge, M.D.
Penguin / Viking (North American), January 2015
Psychiatrist and psychanalist Norman Doidge has already described the most important breakthrough in our understanding of the brain in four hundred years: the discovery that the brain can change its own structure and function in response to mental experience—what we call neuroplasticity. His revolutionary new book, THE BRAIN'S WAY OF HEALING, for the first time, how the amazing process of neuroplastic healing really works. It describes natural, non-invasive avenues into the brain provided by the forms of energy around us—light, sound, vibration, movement—which pass through our senses and our bodies to awaken the brain's own healing capacities without producing unpleasant side effects.
Doidge explores cases where patients alleviated years of chronic pain or recovered from debilitating strokes that had plateaued; children on the autistic spectrum or with learning disorders normalizing; symptoms of multiple sclerosis, Parkinson's disease, and cerebral palsy radically improved, and other near-miracle recoveries. And we learn how to vastly reduce the risk of dementia with simple approaches anyone can use.
Rights sold in: Australia (Scribe), Germany (Campus), Italy (Ponte alle Grazie), UK (Penguin)

An epic journey through history
WHERE BABIES COME FROM: THE STRANGE HISTORY OF MANKIND'S STRUGGLE TO ANSWER THE MOST BASIC QUESTION OF ALL
by Edward Dolnick
Basic Books, Fall 2017
By the dawn of the modern age, explorers had circled the globe and mapped the heavens. They had calculated the weight of the earth, divined the secret of the Milky Way, discovered the laws of perspective and the mathematics of music. But for thousands of years, long after Columbus and Magellan and Galileo, the greatest scientific riddle of all lay unsolved: where do babies come from?
From the most fascinating, obscure and outright hilarious theories of the early 1600s to the first use of the microscope by German scientists to watch the sperm and egg fuse, Edward Dolnick takes us on an epic journey through history that reads like a thriller, as the clues pour in and the mystery unravels.

The long-awaited story of Sam Wagstaff and his indelible influence on the world of late-twentieth-century art
WAGSTAFF: BEFORE AND AFTER MAPPLETHORPE
by Philip Gefter
W.W. Norton, November 2014
Now recalled as the infamous lover and patron of legendary photographer Robert Mapplethorpe, Sam Wagstaff here takes center stage as a leading American intellectual and cultural visionary in his own right. Philip Gefter's epochal biography traces Wagstaff's evolution from society "bachelor" of the 1940s to his emergence as rebellious curator, initially at Hartford's Wadsworth Atheneum, where he mounted the first exhibition of Minimalist art, and then at the Detroit Institute of Arts, where he famously took on the trustees. In 1972, his fateful meeting with twenty-five-year-old, Queens-born Mapplethorpe would lead to his crowning legacy as world-class photography collector and cultural arbiter. Positioning Wagstaff's personal life against the rise of photography as a major art form, the formation of the gay rights movement, and New York just before and during the age of AIDS, Gefter writes of an intensely passionate, romantic odyssey and a celebrated union that would help transform contemporary art history.
Includes 32 pages of photographs.

Simply the best basketball player ever
ON AIR: THE ORAL HISTORY OF MICHAEL JORDAN
by Howie Kahn, Alex French and Mickey Duzyj
Harpercollins USA, Spring 2017 (Manuscript due Spring 2015)
Michael Jordan's impact on the game of basketball has been well-documented, but his influence ranges far beyond the sport. On Air will serve as a compendium of rumor, folklore, and personal experiences with the fabled athlete, told through a heavily-and-brilliantly illustrated oral history that will capture the individual stories that, combined together, become legend. With interviews from Chicago business owners and bartenders to NBA players, coaches and executives from not only the league but from partnering institutions like sports agencies, television networks, shoe manufacturers, food and beverage companies, video game producers and even Hollywood, no stone is left unturned in the attempt to understand the totality of the effect Michael Jordan's physical genius has had on the world.

Dr. Jay Lombard prove the existence of the immortal mind beyond the biological brain
THE MIND OF GOD: The Neuroscience of Immortality
by Jay Lombard
Foreword from Rudy Tanzi and endorsement from Deepak Chopra
Crown, Fall 2015 (Manuscript due November 2014)
With at least a million billion synapses, and thousands of miles of neural wiring, the brain is the most fascinating, but still the least understood, of our organs. It is widely held that the brain is an organ just like the heart or the liver and that when we die, the whole thing's unplugged, and consciousness ends. But researchers taking a closer look at the brain have found groundbreaking new insight into death. Pioneering neuroscientist Dr. Jay Lombard argues that the brain itself is the gateway to something else and not the end of our story. Our minds are designed to help co-create this world and the next. Like Oliver Sachs before him, Dr. Lombard employs case studies from his own behavioral neurology practice to illustrate his arguments with poignancy. And the interdisciplinary nature of Dr. Lombard's field allows him to reach into neurolinguistics, neuropsychology, neurotheology, and other associated disciplines. As a renowned behavioral neurologist who has conducted breakthrough laboratory research in psychiatry, Dr. Lombard endeavors to provide biological answers to some of the most curious spiritual questions of mortality.
Rights sold in: Brazil (Editora Pensamento) and Korea (Woongjin Think Big)

An inimitable, profound-profane, instantly anthemic voice to the persistent, ambient aches of this American moment
I AM SORRY TO THINK I HAVE RAISED A TIMID SON
by Kent Russell
Knopf, Spring 2015
Over the course of several years, Kent Russell (27) has published a collection of essays that are exclusively trained on variations of his troubled fascination, or fixation, on the sub-cultures and neurosis of American life. He has been writing towards the self-seeking goal of figuring out what is troubling a prominent minority or even majority of modern Americans, including himself. In Kent's own words:
"What I did and still do is tuck myself into my futon each night, insolvent and uninsured, and drift to sleep meditating on how best to come correct as a human man. This is my pursuit of happiness. Forsaking family, friends, relationships, and propriety in order to seek out whatever might tell me whether my endless journey toward a home is, in fact, my home. I'm doing me, as the kids say. That's it. Essaying toward a coming of age. The whole point of my being alive and writing right now. Putting on paper an American story, as I see it, for better or worse."
Kent Russell is a regular contributor to n+1, and has written for GQ, the New Republic, Grantland, and Believer Magazine.



Download the Stuart Agency Catalogue Automn 2014
The world's first "business manual" for druglords, using classical economics and modern business theory to explain why drug cartels work in the way they do
NARCONOMICS
How to Run a Drug Cartel
by Tom Wainwright
Public Affairs, 2016 (Proposal available)
Drawing on seven years of reporting in more than a dozen countries, it will provide fascinating, humorous and novel insights into a multibillion-dollar worldwide industry. In so doing it offers a blueprint for a new way to address the drug problem, as well as a range of other criminal activities: if druglords and other kinds of criminals think like businessmen, law enforcers can thwart them by learning to think like economists.
Each chapter of Narconomics will cover a different aspect of the cartels' business, analyzed using the same theories applied to companies in the legitimate business world. How have drug cartels borrowed business tactics from supermarkets such as Walmart? What is the role of research and development in the cartel's business model? Why is that whereas Mexico's cartels have been engaged in a bloody battle with each other, El Salvador's mafias have agreed to sign a truce? How are cartels' human-resources operations run within prisons? What lessons have they borrowed from McDonalds in opening up "franchises" of their gangs? The answers to these questions, and many others have less to do with business strategies honed by the world's most successful corporations.
Tom Wainwright is the homepage editor of The Economist.
Rights sold in Germany, Spain and UK.




Download the Text Publishing catalogue Autumn 2014
A report card on climate change a decade THE WEATHER MAKERS was published, and a call to action in the lead-up to the next great global summit on climate which will take place in Paris in December 2015
CLIMATE COUNTDOWN
by Tim Flannery
Text Publishing, September 2015
Tim Flannery argues that Earth's climate system is fast approaching a crisis. Public understanding has not kept up. There is an absence of political leadership. Many people are less engaged with the issue of climate change than they were a decade ago, and opinion is divided between technological optimists and pessimists who feel that catastrophe is inevitable. Catastrophe is not inevitable, but time is fast running out. Around the world people are already living with the consequences of an altered climate—with intensified or more frequent storms, heatwaves, droughts and floods. It's an immensely practical challenge – even a question of survival for some.
This book is timed for publication in the lead up to The United Nations Climate Change Summit to be held in Paris in December 2015. The book is both a snapshot of the trouble we are in, and an up-to-the-minute analysis of some of the new possibilities for mitigating climate change that are emerging now. I argue that we need to do two things simultaneously if we are to save humanity from an unstoppable climate catastrophe. We need to take urgent action to reduce emissions now. And we need urgently to develop third-way technologies to reduce the amount of carbon already in the atmosphere.
Professor Tim Flannery is a leading writer on climate change. Scientist, explorer and conservationist, Flannery has held various academic positions including Professor at the University of Adelaide, director of the South Australian Museum, and Principal Research Scientist at the Australian Museum.




Download the Wisdom Publications catalogue Autumn 2014
Laugh aloud even as you look at life anew
DON'T WORRY, BE GRUMPY
Inspiring Stories for Making the Most of Each Moment
by Ajahn Brahm
October 2014
In 108 brief stories with titles like « The Bad Elephant, » « Girlfriend Power, » and « The Happiness License, » Ajahn Brahm offers up more timeless wisdom that will speak to people from all walks of life.
Drawing from his own experiences, stories shared by his students, and old chestnuts that he delivers with a fresh twist, Ajahn Brahm shows he knows his way around the humorous parable, delighting even as he surprises us with unexpected depth and inspiration.
Ajahn Brahm is the bestselling author of WHO ORDERED THIS TRUCKLOAD OF DUNG?



Download here the Writers House Adult Catalogue Automn 2014
An emotional and poignant story seasoned with plenty of Frank McCourt-style humor
THE BOY WHO TALKED TO DOGS
by Martin McKenna
Skyhorse, September 2014
When Martin McKenna was growing up in Garryowen, Ireland, in the 1970s, he felt the whole world knew him as just "that stupid boy." Badly misunderstood by his family and teachers, Martin escaped from endless bullying by running away from home and eventually adopting – or being adopted by – six street dogs. Camping out in barns, escaping from farmers, and learning to fend for himself by caring for his new friends, Martin discovered a different kind of language, strict laws of behavior, and strange customs that defined the world of dogs. More importantly, his canine companions helped him understand the vital importance of family, courage, and self-respect – and that he wasn't stupid after all.
THE BOY WHO TALKED TO DOGS is an inspiration to anyone who's ever been told he or she won't amount to anything. It's also a unique, fascinating look into canine behavior. In these pages, Martin shows how modern life has conditioned dogs to act around humans, in some ways helpful, but in other ways unnatural to their true instincts, and how he has benefited enormously from learning to "talk dog."

Drawing on fascinating research in persuasion, evolutionary and cross cultural psychology, moral reasoning and the science of certainty
THE PERSUADABLES:
Why Knowing You're Right is Sometimes Wrong
by Al Pittampalli
Harper Business, Fall 2015
THE PERSUADABLES: Why Knowing You're Right Is Sometimes Wrong is the first book to argue that being able to change your mind is a strength, and an underappreciated strength at that. Author Al Pittampalli explores the role of "persuadability" in success stories of all kinds, from Jeff Bezos' digital empire Amazon, to Seal Team Six's take-down of Osama bin Laden, and makes the compelling case that in a time of rapid and unprecedented change, when society is more skeptical, people are more narcissistic and governments are more polarized than ever before, being "persuadable" is both the key to social progress and a tremendous competitive advantage. Appealing to readers of Quiet, Switch, and Getting to Yes, THE PERSUADABLESis a landmark book that will change the culture of leadership by teaching us how to quiet the ego, listen to each other, and make better decisions.
A former IT advisor at Ernst & Young LLP, Al Pittampalli is an independent speaker and trainer who works to help organizations like NASA, Boeing, Hertz, and Nokia prepare for a fast-changing world, by revamping how they hold meetings, make decisions, and collaborate in teams.

Dr. Ben Stanger boldly confronts the puzzle of the physical formation of every animal
FROM ONE CELL
by Dr. Ben Stanger
Scribner, May 2015
For the first time, a biologist who writes with crystalline clarity dramatically relates how a small group of researchers from around the world have discovered step by step how every creature on earth, from the great blue whale to the humble worm, starts its life as a single cell, and how the trillions of cells generated from this tiny unit know innately how they are to become specialized cells for the eye, ear, muscle, heart, etc.
How is all the information needed to generate a highly complex organism embedded in a single cell? How do cells collaborate during development to take shape as different tissues, and how do they overthrow the "tyranny" of their DNA sequences to acquire different identities? The star of FROM ONE CELL is the embryo and readers will come to understand how in only weeks after conception it grows into an organism with millions of cells and how each of these cells makes the "decisions" that determine its identity, location, and purpose.
Ben Stanger is a Pew Scholar in Biomedical Sciences. He holds an MD and PhD from Harvard Medical School and is on the faculty of the University of Pennsylvania, where he is Assistant Professor of Medicine and Cell and Developmental Biology. An elected member of the American Society of Clinical Investigation, Dr. Stanger's laboratory studies embryonic development and pancreatic cancer, and his research has been published in Nature, Cell, and Development.


OTHER LISTS:
Books Crossing Borders New Horizon
Books Crossing Borders Spirituality
—————————-