FRANKFURT
BOOK FAIR
2014
FICTION
Download here our full catalogue in PDF format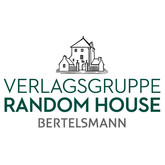 Download here the Random House Germany catalogue Fiction Autumn 2014
It would be better for some memories to remain in the dark …
DAS KÜSTENGRAB
(The Coast Grave)
by Eric Berg
Limes, September 2014
For the first time after 23 years Lea returns to the tiny village on the island of Poel, where she grew up. But the days at home end in a terrible disaster. Her sister is killed in a mysterious accident, while Lea herself is seriously injured and ever since suffers from amnesia. She has no recollection of those two days.
Four months later, she wants at last to find out what brought her to the island back then and how the accident happened. To this end she needs the help of her old friends – but their reports contradict each other. They seem to be hiding a secret that goes far beyond the past they share…
Eric Berg is the pseudonym of a highly successful German writer. His first novel, THE FOG HOUSE, turned into an immediate success (150000 copies sold)

A literary thriller about friendship and betrayal
DER LETZTE ORT
(The Last Place)
by Sherko Fatah
Luchterhand, August 2014
What at first looks like an improvised attack develops into a nightmare odyssey through the Middle East: Albert, a German who has given up his job for health reasons and joined an NGO, and Osama, his local translator, are attacked and abducted in Iraq.
The longer their odyssey lasts the greater the distrust bet-ween the two men grows and the more alien they become to each other. When the abductors make a video of Albert, he is terrified he is about to be executed. But then the two men are unexpectedly set free – a twist which turns out to be only the beginning of their breath-taking escape. Albert and Osama part company. Osama is able to get to safety for he can approach local inhabitants, but he finds himself struggling with an inner conflict. Albert finds a cave and is almost entirely isolated, trying to find a way to survive.
At first, Albert, as the more « valuable » of the two prisoners, seemed to have the greater chances of survival; but now it is Osama who has the better prospects. After the escape Albert and Osama meet up again – but between them nothing is as it used to be.

Kill your neighbour – and save yourself
VERSUNKEN
(Sunk)
by Sabine Thiesler
Heyne, September 2014
Werner and Vivian Faenzi always spend the best weeks of the year on their yacht in the Mediterranean. This summer, however, Vivian has to interrupt the trip for a fortnight in Nice for professional reasons. Werner would like to go on to Corsica but is somewhat dreading the long night alone at sea. Quite by accident, he gets to know a likeable sailor called Malte, who also has his sights on Corsica. Together they set off.
There is one thing Werner does not know: Malte recently killed someone and is now on the run. Malte has sniffed a chance to make a new beginning on this magnificent ship. The only thing bothering him is Werner. And Vivian. And anybody else getting in his way…
Sabine Thiesler is an amazing bestselling author: 1.7 million copies of her books sold, translated into 11 languages

Cuba in the 1920's – the dramatic story of a devoted love
DIE FRAU DES GOUVERNEURS
(The Governor's Wife)
by Michael Wallner
Luchterhand, August 2014
Christian is not particularly keen about having to go to Cuba with his fiancée, where he is to help obtain the nickel mining rights for his father-in-law's steel works. He suffers under the sultry heat on the Caribbean island, and is uncomfortable with the social commitments their mission requires. Then one day he makes the acquaintance of Yamilé, the wife of the Governor of Santiago.
Yamilé is a self-assured woman with a rebellious spirit and a lot of sympathy for the disenfranchised mine workers and peasants in the region. Christian is unaware of all this. For him, Yamilé is a fascinating woman full of contradictions: sensitive and vulnerable – and at the same time strong. Against all reason, he falls in love with her. Blind with love, he refuses to acknowledge that he is recklessly risking everything that has been his life. Yet, in his heart of hearts, he also knows one thing: you sometimes have to burn your bridges behind you if you want to find true happiness.
Precisely researched and beautifully told, DIE FRAU DES GOUVERNEURS magnificently captures the mood of the « Golden Twenties » on the eve of the Great Depression of 1929. And it is a novel about an unconditional love in the face of resistance and reason – packed with suspense, atmosphere and romance and with wonderful, unforgettable characters.
Michael Wallner's books have been translated into more than 20 languages



Download the Browne & Miller Fiction catalogue Autumn 2014
A brilliant new novel about a young man, a small town, and murder in the summer of 1961
ORDINARY GRACE
by William Kent Krueger
Atria Books, March 2013
New Bremen, Minnesota, 1961. The Twins were playing their debut season, ice-cold root beers were at the ready at Halderson's Drug Store soda counter, and Hot Stuff comic books were a mainstay on every barbershop magazine rack. It was a time of innocence and hope for a country with a new, young president. But for thirteen-year-old Frank Drum it was a summer in which death assumed many forms.
When tragedy unexpectedly comes to call on his family, which includes his Methodist minister father, his passionate, artistic mother, Juilliard-bound older sister, and wise-beyond-his years kid brother, Frank finds himself thrust into an adult world full of secrets, lies, adultery, and betrayal.
On the surface, ORDINARY GRACE is the story of the murder of a beautiful young woman, a beloved daughter and sister. At heart, it's the story of what that tragedy does to a boy, his family, and ultimately the fabric of the small town in which he lives. Told from Frank's perspective forty years after that fateful summer, it is a moving account of a boy standing at the door of his young manhood, trying to understand a world that seems to be falling apart around him. It is an unforgettable novel about discovering the terrible price of wisdom and the enduring grace of God.
William Kent Krueger is the bestselling author of the Cork Series.



Download the Crown Publishing catalogue Autumn 2014
A tour-de-force set in contemporary Cambodia that recalls Graham Greene, Paul Bowles and Ian McEwan in its brilliant atmosphere, tautly wound narrative and indelible characters
HUNTERS IN THE DARK
by Lawrence Osborne
Hogarth, January 2016
A modern Graham Greene… Osborne is a thrilling, exceptional talent . —Sunday Times (UK)
When Robert Grieves crosses the Thai-Cambodia border, he is simply a lone, aimless traveler: a British English teacher in his early thirties, abroad on holiday with no particular destination in mind. But when he unexpectedly wins a large sum of money at the gambling table, his fate becomes intertwined with the lives of a cast of others: people who are strangers to him now but whose choices will affect his future in surprising – and often dangerous – ways.
Simon Beaucamp, a dashing expat American, asks Robert to join him at his lavish riverside home and introduces him to Sothea, his beautiful and reserved Khmer girlfriend, and though Simon's motives are unclear, Robert can't help but be taken in by the American's elegance and generosity. What follows is a sophisticated game of cat and mouse, where identities are blurred, greed trumps kindness, and karma ruthlessly has its way with everyone involved. Filled with Hitchcockian twists and turns, suffused with the steamy heat and pervasive superstition of the Cambodian jungle, and unafraid to confront uneasy questions about destiny, luck, and the machinations of fate, HUNTERS IN THE DARK is a masterful novel that feels like an instant classic.
Previous novel: THE BALLAD OF A SMALL PLAYER (April 2014)



Download the Laura Dail Literary Agency Catalog Automn 2014
A heartrending story of spying and a father/son relationship
THE SPY'S SON:
How a Top CIA Officer Twice Betrayed Country and Kin for Russia
by Bryan Denson
Grove/Atlantic, May 2015
Jim Nicholson is the highest ranking CIA official convicted of spying. He is also the only person twice convicted of spying. Jim Nicholson was so good at his job at the CIA that he was nicknamed Batman. He was young and dynamic. But he also had a taste for the expensive. So he began spying for Russia, giving up the names of CIA secret operatives all over the world for cash. Then he was caught. Jim's family was devastated, especially his youngest son, Nathan. At the lowest point in Nathan's life, a time when he had recently attempted suicide, Jim convinced Nathan to help him continue spying for Russia. Jim promised Nathan that Nathan would be doing nothing illegal, and Nathan was so desperate to believe his father, he pushed aside all reservations he might have had. Until he, too, was finally caught spying.
Bryan Denson is a staff reporter for The Oregonian newspaper. He has won the George Polk Award and has been nominated for the Pulitzer Prize.




Download the Darhansoff & Verrill catalogue Autumn 2014
Proulx's first novel in over a decade
BARKSKINS
by Annie Proulx
Scribner, Fall 2015
BARKSKINS takes us to the colonial territory of New France in the late 17th and early 18th centuries as it grew in population and developed in industry and trade. At the center is Duquet, an indentured servant determined to free himself and endeavor towards fortune. It is his understanding of the land itself, and the plentiful resources it holds, that aids his escape, his survival, and his shrewd dealings thereafter.
As always, Annie Proulx offers an inimitable look at the complex dynamic between the natural world and the human drive towards change, and does so with her characteristic winning prose.

An epic potboiler, with political and military intrigue, and plenty to say about evolution, genetic engineering, and civilization as we know it
SEVENEVES
by Neal Stephenson
Morrow, Winter 2015
When the moon blows up, the earth's atmosphere is predicted to go through changes that will eventually lead to a Hard Rain, a meteorite storm that could last for thousands of years, rendering the earth's surface uninhabitable. In preparation, the nations of the earth send an ark of humans to an International Space Station. But the Station isn't immune to the galactic catastrophe and many of its people are lost, mostly men.
When stability is reached, only seven humans remain, all of them women. Jump forward thirty thousand years. Two peoples exist: those who survived on Earth, living rustic, primitive lives; and those who derived from the Seven Eves of the space station, affluent, sophisticated, organized sects looking to colonize the surface of earth.


——————————–
Donadio & Olson, Inc.
L I T E R A R Y R E P R E S E N T A T I V E S
An exploration of the complexities of identity, this remarkable debut novel shows how language, race, and history manifest in everyday life
WE LOVE YOU, CHARLIE FREEMAN
by Kaitlyn Greenidge
Algonquin , September 2015
Frustrated by the limitations of cross-race communication in her predominantly white town, a young African-American girl teaches herself to sign. Years later, Laurel uproots her husband and daughters from their downwardly-mobile, over-educated and underpaid life in the South End of Boston for Cortland County, Massachusetts. The Freemans are to take part in an experiment: they've been hired by a private research institute to teach sign language to a chimpanzee. Told primarily from the point of view of Laurel's elder daughter, Charlotte, the novel shifts in time from the early 1990s to the founding of the Institute in the 1930s to the present day.
With language both beautiful and accessible, Kaitlyn Greenidge examines that time in each person's life when we realize the things we thought were normal may be anything but.

A NEW COLLECTION OF SHORT STORIES BY CULT AUTHOR CHUCK PALAHNIUK TO BE PUBLISHED BY DOUBLEDAY!
AND TWO NEW NOVELS BY THE BESTSELLING AUTHOR OF FIGHT CLUB WILL BE ANNOUNCED SOON


———————————
For the Dystel & Goderich catalogue Fall 2014, please use our contact form
Reminiscent of Jodi Picoult, the adult debut of children's book author Cecilia Galante is a haunting and crisp novel that will be the perfect beach read
THE INVISIBLES
by Cecilia Galante
Morrow, Spring 2015
Nora Walker used to be part of THE INVISIBLES, a sister-like club made up of four high school girls with dark pasts who did everything together and shared their deepest secrets every month under a full moon. But when something terrible happens to one of them after graduation, three of the girls disperse, leaving Nora to deal with the horrifying aftermath alone. Fourteen years later, one of them calls Nora her on her thirty-second birthday to ask her to reconvene the group in an attempt at healing after one of them attempts suicide. Nora is torn: she is thrilled at the thought of reconnecting, and yet she is hesitant at seeing these women after such a long and silent period of time, especially since she has since built up barriers she is afraid to let down. The Invisibles' reunion sets off an extraordinary chain of events, including a road trip, an animal rescue, a rekindled romance, and a car chase by law enforcement that will push the women to their limits and change each of their lives forever.

Romantic and suspenseful, EVERY TIME I THINK OF YOU shows how far two people will go to fight for the ones they love, and the life they've always imagined
EVERY TIME I THINK OF YOU
by Tracey Garvis Graves
Digital Edition, September 2014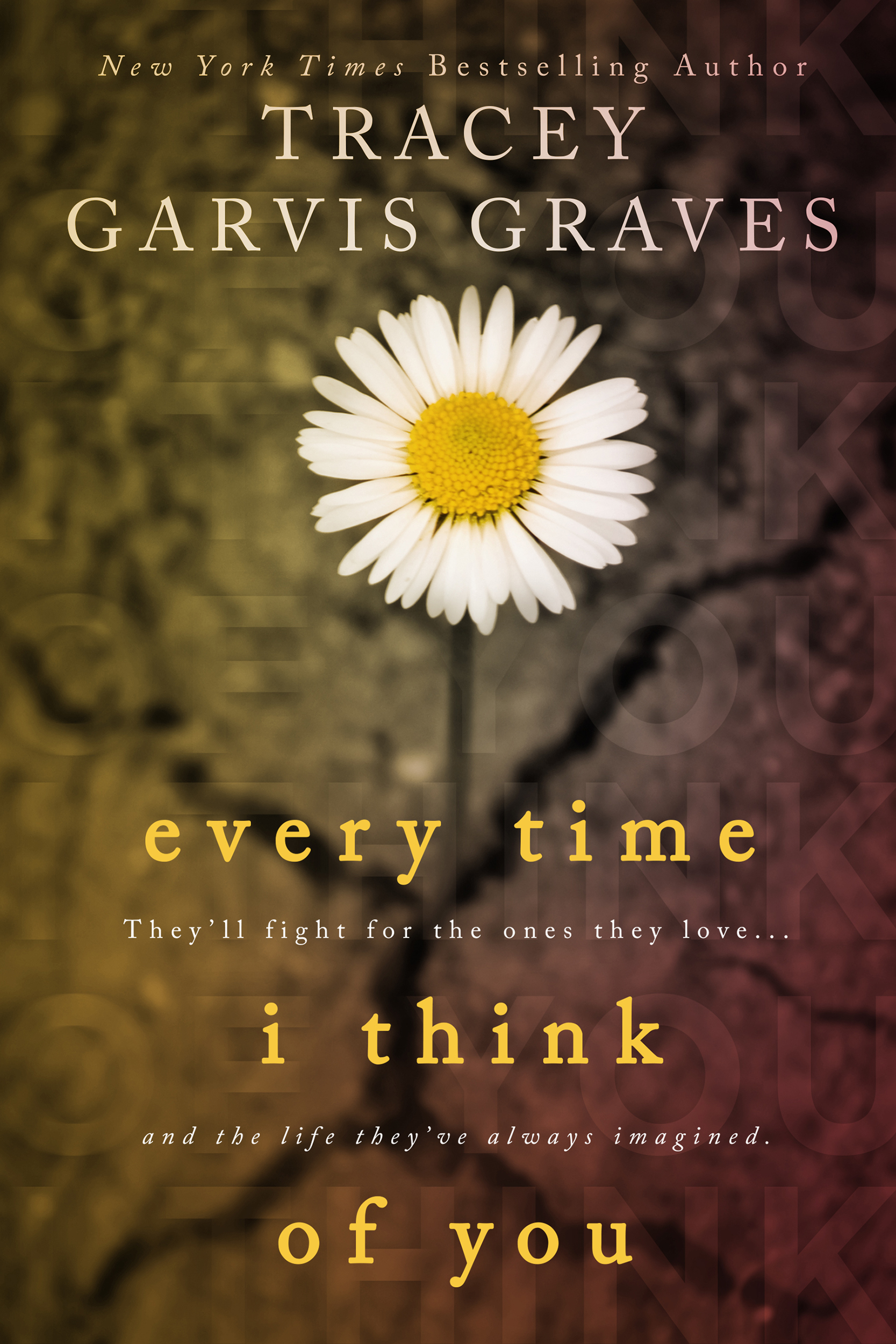 Thirty-year-old Daisy DiStefano has two people she holds dear: the grandmother who raised her, and her three-year-old son, Elliott. But when Daisy's grandmother is killed in a seemingly random act of violence, Daisy must take steps to protect herself and her child. Despite a thriving career in San Francisco, thirty-six-year-old Brooks McClain has returned home to spend what little time his mother has left before she succumbs to the deadly disease that is ravaging her. The seasoned investigative reporter has taken a position with the local newspaper and been on the job less than twenty-four hours when he's summoned to cover the death of Pauline Thorpe.
Brooks is all business, but the more time he spends with Daisy DiStefano, the more invested he becomes; there's something about a single mother, a defenseless child, and an unsolved crime that has stirred Brooks's protective instincts like nothing ever has before. And when the unthinkable happens, Brooks will do whatever it takes to clear the name of the woman he's fallen for and the child he'll protect at any cost.
Tracey Garvis Graves is the author of the runaway bestseller ON THE ISLAND, which sold more than 340,000 copies in a self-published edition before being sold for seven figures to Dutton in the US.


——————————–

Download here the Friedrich Agency Catalogue Automn 2014
Blume is a writer to watch (Publisher Weekly)
ALL THINGS TRULY WICKED
by Lesley M.M. Blume
Eamon Dolan Books, Spring 2016 (Manuscript due in Summer 2015)
ALL THINGS TRULY WICKED tells the truly wicked tale behind Ernest Hemingway's THE SUN ALSO RISES. With an incredibly stylish yet scholarly approach, Blume will unearth the truth behind Hemingway's explosive, timeless novel,including the real-life versions of its incendiary characters.
Lesley M. M. Blume is an author, journalist, and cultural observer based in New York City. A regular contributor to The Wall Street Journal and Vanity Fair, Blume's work has appeared in many prestigious publications, including Vogue, Slate,and The Daily Beast. She is a contributing editor at Departures magazine and was a founding contributing editor for The Huffington Post.

Acerbic, sexy, and all-consuming
DANCING WITH THE TIGER
by Lili Wright
Marian Wood Books, Putnam, 2016
DANCING WITH THE TIGER marks the arrival of a major new voice in American fiction. Lili Wright has set her debut novel against the epidemic of drug violence and the controversy over the repatriation of cultural artifacts.
When a meth-addicted looter unearths Montezuma's death mask, a terrifying struggle for possession ensues: Anna Ramsey, a 30-year-old fact checker whose life is in turmoil, needs the mask to repair her reputation in the New York art scene; Thomas Malone, a secretive expatriate, wants it locked in his ominous private chapel; and Reyes, a dying drug lord will stop at nothing to keep the death mask from leaving Mexico.
In what we're calling the "holy trinity of fiction," this novel hits the head, the heart, and the groin each with perfect calibration. Written in taut, lyrical prose DANCING WITH THE TIGER encompasses everything we crave in fiction and is a riveting exploration of the masks we wear, the secrets we keep, and the revelations we owe to those we love.


——————————–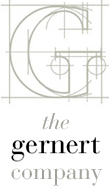 Download the Gernert and Company Catalogue Automn 2014
This moving, thought provoking, and surprising novel by an award winning writer draws upon both history and today's headlines to illuminate the relationship between Islam and the West
THE KINDNESS OF ENEMIES
by Leila Aboulela
Viking

, 2016
Alternating between Scotland, 2010, and the Caucasus mountains of the 19th Century, fascinating thematic lines are drawn connecting the world we live in and what history has borne in the past. First we meet Imam Shamil, the legendary leader of the Muslim tribes of the Northern Caucasus who became the head of the anti Russian resistance in the 19th century's Caucasian War. As the Russian Empire pushed the boundaries of the Ottoman Empire and Persia, Shamil lead the last unification of Caucasian nations that fought desperately to resist Tsarist rule.
Switching to contemporary Scotland, here we meet Shamil's descendants, modern day Muslims who occupy a broad spectrum of thought when it comes to religious beliefs, the meaning of « jihad », and how much one should and could assimilate into « traditional » British society. The heart of this story is Natasha – half Russian, half Sudanese – a professor of Islamic studies whose own personal history evokes the highs and lows of Islam's relationship with other cultures throughout recorded time. These two narratives inform, enhance, and challenge each other, resulting in a highly accomplished, multi layered novel that takes our ideas, shakes them up, and helps us reach a better understanding of both history and the world as we currently know it.
Leila Aboulela won the first Caine Prize for African Writing and is one of contemporary literature's leading Muslim voices.

For those who loved Neil Gaiman's The Ocean at the End of the Lane, Seth Fishman is submitting this haunting self-published novel that in three months has sold thousands of copies on Amazon
ELEANOR
by Jason Gurley
Digital Edition, June 2014
Gurley's masterful prose is reminiscent of Neil Gaiman… enchanting, magical and powerful. –Ernie Lindsey
Jason Gurley is the kind of storyteller that makes you excited to sit down and spend a day reading. –Ted Kosmatka
1985. The death of Eleanor's twin sister tears her family apart. Her father blames her mother for the accident. When Eleanor's mother looks at her, she sees only the daughter she lost. Their wounded family crumbles under the weight of their shared grief.
1993. Eleanor is fourteen years old when it happens for the first time… when she walks through an ordinary door at school and finds herself in another world. It happens again and again, but it's only a curiosity until that day at the cliffs. The day when Eleanor dives… and something rips her out of time itself.
And on the other side, someone is waiting for her.
Jason Gurley is the bestselling author of GREATFALL.


Populated by promiscuous pagans and mad kings, violent faeries and fanatical exorcists, LAST DAYS OF MAGIC fuses history and fiction in a tale of revenge, redemption, and hope betrayed
LAST DAYS OF MAGIC
by Mark Tompkins
Viking, 2016
In 14th century Ireland, a rebellion threatens the ancient treaty between the Celts and the Sídhe, faeries descended from sons of Adam and daughters of Lilith. Mutinous Sídhe assassinate one of the reincarnated Morrígna twins, historic rulers of both races, leaving the surviving sister, Aisling, mourning and impaired—and Irish defenses against would-be conquerors damaged.
This is the opportunity the Church of Rome has longed for: a chance to crush the ungodly Nephilim offspring, satisfy England's eccentric King Richard II, and bring the whole of Western Europe under Catholic control. But as the duplicitous Cardinal Orsini and his dangerous allies plot Ireland's downfall, his new Marshal, Jordan d'Anglano, discovers his own natural talent for sorcery…
Conflicted by duty and destiny, both Jordan, accompanied by his lover Najia, a Syrian witch, and Aisling march toward battle—and the fate of Ireland, a bedrock of magic, hangs in the balance.
LAST DAYS OF MAGIC is an epic rooted in mysticism, scripture, and dark magic. The story merges the biblical lore of the angel-human hybrid, the Nephilim, with Irish mythology in a dark medieval tale that pits the Celtic faeries and other early creations against the Church of Rome.


——————————–

Download the Grove Atlantic Catalogue Automn 2014
A beautifully layered debut novel from a striking new literary voice, JAM! ON THE VINE tells the story of a young woman who launches the first black newspaper in 1919 Kansas City
JAM! ON THE VINE
by Lashonda Katrice Barnett
Grove Press, February 2015
In the 1890s, Ivoe Williams is born into a poor black neighborhood in Little Egypt, Texas, where her family ekes out a modest living and tries to keep their heads down, doing their best to avoid the racially motivated violence that plagues the community. A voracious reader, young Ivoe sates her love of the written word by stealing the newspaper of the wealthy Starks family, her mother's employer.
In the fall of 1907, Ivoe wins a scholarship to Tillotson College in Austin, Texas, where she finds a calling and deep friendship in the printing workshop of teacher Ona Durden—and as Ivoe develops both intellectually and sexually, their teacher-student relationship soon evolves into something more. Two years later, Ivoe returns home. Ona's letters dare her to dream of a life outside of her routine job at the local newspaper, where Ivoe is barred from the editorial work she aspires to do. Chasing her dream to Kansas City, she decides to strike out on her own.
Ivoe launches the city's first black newspaper, called Jam! on the Vine—very much aware that black America is a nation within a nation and concentrating on news coverage that is relevant to the particular group it serves. As the love between Ivoe and Ona—two women of like mind who are just a few steps ahead of their peers—deepens, so too does Ivoe's courage.

From striking new talent Kevin Morris, an insightful collection of nine stories that move deftly between nouveau riche Los Angeles and the workingclass East Coast as he explores the vicissitudes of modern life
WHITE MAN'S PROBLEMS: STORIES
by Kevin Morris
Black Cat, January 2015
Perceptive and honest, combining wry humor and heartfelt empathy, this debut collection strikes the perfect balance between comedy and catastrophe and introduces a virtuosic new voice in American fiction.
In "Summer Farmer"we meet Harrigan, whose encounter with an elevator mechanic brings up a painful memory. In "Slipstream"a powerful attorney named Klezak has an unconventional way of unwinding after a day in court. "Mulligan's Travels" introduces us to a businessman named Mulligan who faces a terrible dilemma as he hurries to catch his daughter's school performance. And in the closing story, "White Man's Problems," Doug Hansall struggles to balance his responsibilities as a father and his desires as a single man.
These are the men, always relatable and often deplorable, that self-consciously grapple with the burdens that accompany marriage, family, success, failure, growing up, and getting older. The protagonists may be male, but their predicaments are universal and through them the reader is confronted with philosophical mediations on conformity and class, duplicity and decency.

From the immensely talented young author who has been compared by reviewers to Faulkner, O'Connor, and McCarthy, comes a gothic portrait of a city ravaged by war and struck by vice and disease—post-Civil-War New Orleans
SECESSIA
by Kent Wascom
Grove Press, July 2015
New Orleans, May 1862. The largest city in the ill-starred confederacy has fallen to Union troops under the soon-to-be-infamous General Benjamin "the Beast"Butler. Twelve-year-old Joseph Woolsack disappears from his home, putting his mother Elise into a panic and his father Angel into a rage. Joseph must come to grips with his father's legacy of violence, as chronicled in The Blood of Heaven, and his growing affection for his neighbor, the Cuban orphan girl Marina Fandal. Elise must struggle to maintain a hold on her sanity, her son and her station, but is threatened by the resurgence of a troubling figure from her past, Dr. Emile Sabatier, a fanatical physician who adores disease and is deeply mired in the conspiracy and intrigue surrounding the occupation of the city. These characters'paths all intersect with General Benjamin Butler of Massachusetts, a man who history will call a beast, but whose avarice and brutal acumen are ideally suited to the task of governing an "ungovernable city." SECESSIA weaves a tapestry of ravenous greed and malformed love, of slavery and desperation, set within the baroque melting-pot that was wartime New Orleans.
Kent Wascom's first novel, THE BLOOD OF HEAVEN, was named a best book of the year by the Washington Post and NPR.




Download the Harpercollins Catalogue Automn 2014
A moving debut novel that traces on the lives of four women who are part of a unique Jewish tradition: they prepare and dress women for burial in a beach village in northern Israel
A REMARKABLE KINDNESS
by Diana Bletter
William Morrow Paperbacks, August 2015
Lauren is a spoiled yet unflappable maternity nurse from a wealthy family in Boston who accidentally winds up in Israel. Emily, her artistic best friend, is determined to make a new life for herself after her first husband leaves her. She marries a Jew and then falls in love with a Muslim. Aviva is a sensuous, strong former Mossad agent struggling to come to terms with the death of her eldest son. And Rachel is a young optimistic woman from Wyoming who comes to Israel in search of adventure, only to find herself caught in the middle of a war. When the war ends, these women question the life they have accepted and seek beauty in the midst of sorrow. In the end, members of the burial circle, despite the differences in their age and outlook, find that being so close to death has the profound power to make them aware of the fragile nature of their own lives, and heightens the appreciation of the wonder of life.
The author herself is a member of the burial society in her village in Israel.

Anne Hillerman returns with another exciting Southwestern mystery featuring Navajo Tribal cops Jim Chee and Bernadette Manuelito, and of course, their mentor, the legendary Lieutenant Joe Leaphorn
ROCK WITH WINGS
by Anne Hillerman
Harper, May 2015 (Manuscript due October 2014)
Sergeant Jim Chee and his wife, Bernie Manuelito, take a break from police work for a short vacation and to do a good deed for a relative. But all too soon they find themselves back on the job, separated from each other and working two different cases—one near Shiprock and the other at beautiful and desolate Monument Valley. Chee follows diverse and ambiguous clues that lead to a missing woman, a coldblooded thug, and a questionable grave site near a movie production. Meanwhile, Bernie focuses on a drug bust gone wrong, a mysterious cache of dirt, and an ambitious solar energy development with long-ranging consequences for Navajo land. With help from their mentor, retired Lieutenant Joe Leaphorn, the two face the greatest challenge yet to their skills, commitment and courage.

A daring and brilliant novel that explores race and class in 1950s America, witnessed through the experiences of Nat King Cole and his driver, Nat Weary
DRIVING THE KING
by Ravi Howard
Harper, January 2015
The war is over, the soldiers are returning, and Nat King Cole is back in his hometown of Montgomery, Alabama, for a rare performance. His childhood friend, Nat Weary, plans to propose to his sweetheart, and the singer will honor their moment with a special song. While the world has changed, segregated Jim Crow Montgomery remains the same. When a white man attacks Cole with a pipe, Weary leaps from the audience to defend him—an act that will lead to a ten-year prison sentence.
But the singer will not forget his friend and the sacrifice he made. Six months before Weary is released, he receives a remarkable offer: will he be Nat King Cole's driver and bodyguard in L.A.? It is the promise of a new life removed from the terror, violence, and degradation of Jim Crow Alabama.
Weary discovers that, while Los Angeles is far different from the Deep South, it a place of discrimination, mistrust, and intolerance where a black man—even one as talented and popular as Nat King Cole—is not wholly welcome.

From the author of the cult classics THE AVERAGE AMERICAN MALE and MEN, WOMEN AND CHILDREN, comes an obsessively readable novel about religion and a woman's right to choose
STRANGE ANIMALS
by Chad Kultgen
Harper Perennial, July 2015 (Manuscript due January 2015)
Karen Holloway is a philosophy PhD candidate, struggling to find a dissertation topic strong enough to impact the world. When she discovers she is pregnant, she immediately seeks to end the pregnancy. But on the way to the clinic, Karen has the epiphany she's been looking for, an idea so bold it will undoubtedly become a national debate. She creates a webpage asserting that the Christian Right does not care about the life of unborn children, but rather about controlling women. She challenges them to donate $100 million before her third trimester, in which case she will give the baby up for adoption and secure the money in a trust for the child's future. Karen's challenge becomes big news, sparking debate, but her world-changing idea comes with unforeseen consequences. Her boyfriend Paul is unable to support her actions. When her identity is leaked, she becomes the focus of public fascination and visceral disdain. Told in alternating viewpoints between Karen and James, a devout Christian waiting for signs from God, STRANGE ANIMALS finds Chad Kultgen bringing his provocative, challenging, and darkly witty voice to bold new turf.

"I'm homeless, but in First Class."
HOTEL LIVING
by Ioannis Pappos
Harper Perennial, June 2015 (Manuscript due December 2014)
In his debut novel that recalls the excess of THE WOLF OF WALL STREET, and the searching contemplation of NETHERLAND, Ioannis Pappos presents a world of custom linens, rarified chateaus, and insider trading. Stathis Rakis abandons his small Greek village for a more worldly life, finding his way to Paris, where he pursues an MBA at an elite business school. After falling in love with a liberal New England journalist, Stathis moves to the United States to begin the life of a high power consultant for a company called Command. He spends the very few hours of the day that aren't consumed by work draining the minibar, battling insomnia, and binging on more than room service in his expensed suites, cottages, and chateaus in New York, Los Angeles, and London. Luxury is a given, happiness is not. As Stathis drifts upward, he witnesses the criminal decadence that will become the 2008 financial crisis, and finds himself enmeshed in a scandal that has evolved around him. In a world of insiders —from corporate suits to Hollywood celebutantes— Stathis remains the outsider. As much an incisive social commentary as it is riveting storytelling, HOTEL LIVING unravels with grace, humor, and the most unlikely of protagonists: the son of a Greek fisherman, who is violently in search of love and connection.

An evocative and atmospheric debut novel exploring a hidden side of the home front during World War II, in which a Wisconsin farm community invites Nazi POWs to work the local orchards…with consequences no one could have imagined
THE CHERRY HARVEST
by Lucy Sanna
william Morrow, June 2015
As a farmer's wife in rural Wisconsin, Charlotte struggles to put food on her family's table, and worries about her cherished son fighting in Europe. So when the upcoming cherry harvest—their livelihood—is threatened by the lack of workers available, Charlotte persuades the authorities to act on an unpopular plan: releasing German war prisoners to work in local orchards. Intertwined with Charlotte's story is that of her teenage daughter, Kate, who saves every penny she can toward her goal of going away to university, impatient to leave the orchards behind and see the world. When Charlotte's husband, Thomas, befriends Karl, one of the prisoners, and brings him into their home to tutor daughter Kate, the implications of Charlotte's decision become apparent.
She finds herself passionately drawn to Karl. Torn between loyalty to her soldier son and her feelings for Karl, Charlotte fails to see that Kate is becoming a young woman, with dreams and temptations of her own—including a secret romance with wealthy Clay, son of a war-profiteering senator, who shows her a world of privilege she's never known. A horrifying crime involving Karl leads to a cover-up, raising suspicion among the neighbors about the POWs, even as Kate becomes suspicious of her mother's activities. And when their beloved Ben returns home from Germany nursing war wounds and a hatred of Germans, secrets threaten to explode their little world.
A powerful debut, THE CHERRY HARVEST is a novel of patriotism and pride, first loves and illicit loves, loyalty and longing, passion and simmering tensions-and the heightened stakes of bringing war home.

Detective Jeremy Fisk is back, tracking a serial sniper in this dynamic new novel from "Law & Order" creator Dick Wolf
UNTITLED THRILLER
by Dick Wolf
William Morrow, June 2015 (Manuscript due November 2014)
When sensitive documents from the NYPD Intelligence Division are posted on WikiLeaks, and suddenly everyone – including some baddies – has access to Fisk's unlisted home address, Fisk knows he has to be careful. Three unidentified assailants show up at his Sutton Place apartment looking for blood. Who are these guys working for and why do they want Fisk dead? Forced from his home and with his bank accounts drained, Fisk confronts Chay Maryland, a New York Times reporter who has been covering the case of Verlyn Merritt, the whistleblower who posted the government secrets and is now sitting in jail. Fisk hopes that Chay can help him get a little closer to Merritt – and find out what he really wants and if he might be working with a mysterious coconspirator who is threatening to kill innocent people if Merritt stays in jail. This co-conspirator is a serial sniper who has begun shooting people on the street who seem to have no real connection to the case. More frightening, no one knows how he's done it. Fisk believes he might be using a drone specially equipped with unusual sighting capabilities. Then the New York Times receives a threatening message from the sniper – who calls himself Yodeler-that says: For the greater good of the citizens of America, each and every day I shall sacrifice one person in New York City.Now Fisk and Chay must find out Yodeler's identity, motivation, and ultimate goal – before the city becomes frozen with fear. This is a masterful, broad-shouldered American thriller full of swagger and surprises, and one that ends in a heart-stopping, dramatic showdown that no suspense lover will forget.


——————————–

Download the Henry Holt & Co. catalogue Autumn 2014
A groundbreaking new discovery changes the world forever
THE FLICKER MEN
by Ted Kosmatka
Henry Holt, July 2015 (Manuscript due October 2014)
Out of a job and struggling with depression and alcohol abuse after a breakdown, the brilliant quantum physicist Eric Angus is given a second chance after he's hired on a probationary basis by an old friend who runs Hansen, the prestigious Boston-area research lab. Unable to find inspiration for a project, Eric stumbles upon old equipment used for Feynman's double-slit experiment and decides to re-create the test in order to see the results for himself.
Eric probes deeper into Feynman's observation theory, with the help of fellow scientists Satish and Mi Chang. After extensive tests on frogs, dogs, chimps, working their way up every phylum, class, and order in the animal kingdom, Eric and his team establish a link between conscious observation and an evolutionary trait that is distinctly human: the soul. Mass chaos ensues after they publish the results of their experiment and Eric is bombarded by reporters angling for exclusive interviews and wanting to debate the varying implications. Questions arise when certain people appear to be "soulless," and after Satish mysteriously disappears, Eric risks everything to answer them.

Josephine must race to find her way through the labyrinthine bureaucracy, in order to save herself and to salvage the life she's built
THE BEAUTIFUL BUREAUCRAT
by Helen Phillips
Henry Holt, August 2015 (Manuscript due December 2014)
Josephine has been out of work a long time, so when she is hired to work in a vast, windowless building, doing what at first appears to be a monotonous filing and cross-checking task, she's mostly just relieved that her long period of unemployment has come to an end. Never mind that the person who hired her seems not to have a face and becomes known only as The Person With Bad Breath, or that Josephine works in a pale, airless room where the walls are completely bare, save some scratches Josephine fears may have come from those who held the job before her. She can endure any job in order to be able to build a future with her husband, Joseph. Under the watchful eyes of her sinister boss and an aggressively friendly coworker, she matches names to numbers and enters both into a seemingly infinite database, though she knows nothing about the true nature of her job nor the identity of the institution that employs her.
In the evenings, Josephine returns home to one of a series of strange sublets, and to Joseph, who often greets her with candles and dinner, until one day he doesn't come home at all. Joseph also has a bureaucratic job, and the two have agreed never to discuss their work, but as Joseph grows mysteriously distant and begins to disappear more frequently without explanation, and as Josephine slowly comes to understand the meaning of the codes she's entering into the system, the rituals of their daily lives shift from the mundane to something more sinister.
Is Josephine really being followed by The Man in the Grey Sweatshirt? How do her co-workers seem to know things about her before she knows them herself? Increasingly unmoored in her home life and uneasy in her work life, Josephine attempts to keep her paranoia in check and hold on to her sanity. But as her suspicions escalate and the terrifying truth about her work is revealed, she realizes that those she holds most dear are in fatal danger.



Download the Levine Greenberg Rostan Catalogue Automn 2014
From New York Times bestselling author Alice LaPlante, a mesmerizing novel about faith, grief, and obsession as a complicated, passionate young woman falls in with a doomsday cult
COMING OF AGE AT THE END OF DAYS
by Alice LaPlante
Atlantic Books, August 2015 (Manuscript due November 2014)
Never one to conform, Anna always had trouble fitting in. Earnest and willful, as a young girl she quickly learned how to hide her quirks from her parents and friends. But when, at sixteen, a sudden melancholia takes hold of her life, Anna loses her sense of self and all purpose. Then the Goldschmidts move in next door. They're active members of a religious cult, and Anna is awestruck by both their son, Lars, and their fervent violent prophecies for the Tribulation a the End of Days. Within months, everything in Anna's life—her family, her home, her very identity—will undergo profound changes. But when her newfound beliefs threaten to push her over the edge, Anna must find the strength to come back to center with the help of unlikely friends: Jim, a childhood crush wading through a quarter-life crisis in his parents' basement, and Clara, her incisive chemistry teacher desperate for adventure.
An intimate story of destruction and renewal, Alice LaPlante delivers a haunting exploration of family legacies, devotion, and tangled relationships. LaPlante once again brilliantly parses an altered mind on the brink, and considers the often perilous, always challenging journey to become the people we want to be at the end of our days.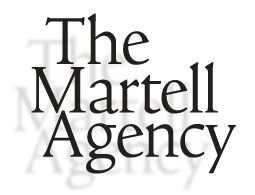 Download here the Martell Agency Catalogue Automn 2014
A gripping, finely written literary thriller about obsession and damage, about a decent man unmoored by an unspeakable past and a mysterious and irresistible woman who promises him the blissful dream of release and escape
THE POISON ARTIST
by Jonathan Moore
Houghton Mifflin Harcourt, 2016
Dr. Caleb Maddox is a brilliant San Francisco toxicologist leading a NIH-funded study of the human pain threshold based on minute analysis of chemical markers. He has also just broken up with his artist girlfriend after a bitter argument. Caleb needs to get out of their house and retreats to a downtown hotel, then wanders out into the foggy evening in search of whiskey and solitude. At the House of Shields, a venerable old saloon, an exotic, delicately beautiful woman materializes out of the shadows, dressed like a 1940s movie star and scented with a perfume like "midnight dew;" she shares a pouring of absinthe with Caleb, brushes his arm and vanishes. An overwhelming romantic obsession blooms – Caleb must find her and his desperate search leads him through the dark back ways of a brooding city. As he pursues Emmeline, he learns her painful secrets – is she his salvation or something dangerous that lives in darkness? At the same time, Caleb becomes entangled in a serial murder investigation that has the police flummoxed – men gone missing, fished out of the bay, with no clue as to how they met their grim demise. One of the men was at the bar the night Emmeline appeared. Caleb is questioned, but he can't offer any information. Meanwhile, after office hours, he surreptitiously helps his old friend city coroner Henry Newcombe examine the victims and unravel the chemical evidence left in the bloated remains.



Download the Natasha Kern catalogue Autumn 2014
Among the young women of 12th century Paris, Heloise d'Argenteuil stands apart. Extraordinarily educated and quick-witted, she is being groomed by her uncle to become an abbess in the service of God. But with one encounter, her destiny changes forever
THE SHARP HOOK OF LOVE
by Sherry Jones
Gallery Books, October 2014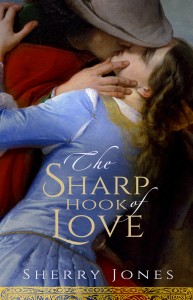 Pierre Abelard, headmaster at the Nôtre Dame Cloister School, is acclaimed as one of the greatest philosophers in France. His controversial reputation only adds to his allure, yet despite the legions of women swooning over his poetry and dashing looks, he is captivated by the brilliant Heloise alone. As their relationship blossoms from a meeting of the minds to a forbidden love affair, both Heloise and Abelard must choose between love, duty, and ambition.
As intimate as it is erotic, as devastating as it is beautiful, THE SHARP HOOK OF LOVE is a poignant, tender tribute to one of history's greatest romances, and to love's power to transform and endure.
Sherry Jones is the author of five historical/biographical fiction books. Her works have been translated into twenty languages.



Download the Park Literary Group Catalogue Automn 2014
From the author of THE PIANO TEACHER
THE EXPATRIATES
by Janice Y. K. Lee
Viking, January 2016
THE EXPATRIATES follows the lives of three women as they navigate life in Hong Kong. An unspeakable tragedy leaves twenty-something Mercy with a crippling personal inertia, and Margaret, a mother of three, with an inability to pick up the pieces and heal. In the same small expatriate community, Hilary tries to distract herself from a marriage gone stale by providing piano lessons for a local orphan, only to find her actions openly criticized on an anonymous online forum.
As they each struggle with their own demons, they'll find their lives crashing into each other in unexpected ways, causing ripples in the community that could have devastating consequences for all of them.
Lee's debut novel, THE PIANO TEACHER, has been published in 28 territories.




Download here the Saint Martin's Press Catalogue Automn 2014
An incredible debut novel:
A GOOD FAMILY
by Erik Fassnacht
Saint Martin's Press, September 2015
This stunning debut from a talented young writer is the story of a family that is falling apart—sometimes quietly, sometimes spectacularly. From Henry Brunson, who has left his family only to find that all the penthouses and nightclubs in Chicago's Viagra Triangle can't render him invincible; to his wife, Julie, who had abandoned her dance career for Henry, but is beginning to see the true cost of the sacrifices she made; to Charlie, their oldest son, who has just returned from Afghanistan with a constant ringing in his ears and a burden of guilt he's neither able nor willing to relinquish; to Barkley, the bumbling, awkward baby of the family, who is trying to hold them all together. Over the course of one year, the Brunsons will progress and regress, love and fight, live and die, and maybe, just maybe, relearn how to be a family.

From the award-winning author of ISLAND OF A THOUSAND MIRRORS
SONG OF THE YELLOW QUEEN
by Nayomi Munaweera
St. Martin's Press, September 2015
SONG OF THE YELLOW QUEEN is the confession of a woman who has committed the worst crime a woman can commit. Convicted of infanticide, the narrator tells the story of her life, and in doing so, asks if she might be forgiven for this most heinous of acts.
The book is a meditation upon the forces that compel women such as Casey Anthony or Susan Smith to commit the inexplicable and it is a response to Toni Morrison"s "Beloved" and Vladimir Nabokov"s "Lolita".

For fans of Jhumpa Lahiri, Hannah Tinti, and Leslie Tenorio

AN UNRESTORED WOMAN
by Shobha Rao
Flatiron Books, TBA
The partition of India and Pakistan in 1947 cuts a jagged path through the lives of ordinary women and men, leaving ripples of sorrow through time and space. Each couplet of stories spans the Indian subcontinent, from refugee camps and torched trains to the spacious verandas of the British Raj, and billows into the wider world. An old woman recounts the murdering of what was most precious to her, and the many small cuts that led her to that act. A girl forced into prostitution wields patience as deftly as a weapon, and manages to escape her fate. An Indian servant falls in love with his employer, and spins a twisted web of deceit.
The three stories are interconnected, and they are moving, passionate, and incredibly well written.

An exciting new crime writer, an exciting new crime series!
AMERICAN BLOOD
by Ben Sanders
Thomas Dunne Books, September 2015 (Manuscript due October 2014)
Marshall Grande, an NYPD officer turned mob informant, has been moved to New Mexico as part of a witness protection program because for two years in his early twenties, as part of an undercover FBI operation, he provided security for New York gangster Crews.
Marshall, now living in Santa Fe, is (unofficially) investigating the murder of a young woman named Alyce Ray. Although for all intents and purposes he is a construction worker, a sense of guilt stemming from his undercover work with Sean Crews makes him feel obligated to personally remediate injustice (and in doing so negate any wrongdoing with which he was complicit while undercover). The main suspect in the Alyce Ray murder is her boyfriend, Lionel Weir, the last person with whom she was seen alive, but he cannot be found…
Film rights have sold to Warner Brothers with Bradley Cooper attached to star and produce.
Rights sold in: Germany (Heyne), Japan (Hayakawa), Russia (AST)
Ben Sanders is a 24-year-old New Zealander. He published his first novel, The Fallen, at age 20. That title went on to become a bestseller in his native country.

A stunning book with captivating characters and rich historical detail
THE OTHER DAUGHTER
by Lauren Willig
Saint Martin's Press, June 2015 (Manuscript due November 2015)
Set in England in 1927 after the unexpected death of her mother, Rachel Woodley discovers that her father, who she always believed to have died when she was young, is not only very much alive, but is a viscount, socially prominent, and has another daughter five years Rachel's junior who seems to be living a charmed life. Furious by this betrayal, Rachel cooks up a plan for revenge, but as she gets close to the family that she has set out to humiliate she discovers that the family situation isn't nearly as simple as it appears. Not only that, but Rachel has begun to fall for her sister's fiancé.
New York Times bestselling author Lauren Willig once again returns with a novel that is sure to delight fans new and old alike.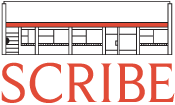 Download here the Scribe catalogue Autumn 2014
In a small town on the outskirts of Berlin, a failed Australian artist sits down to write a book
FEVER OF ANIMALS
by Miles Allinson
September 2015
With the inheritance he received upon his father's death, Miles has come to Europe on the trail of the Romanian surrealist painter Emil Bafdescu, who disappeared into a forest in 1967. Isolated by both language and geography, and condemned to wait for someone who may never arrive, Miles finds himself haunted by memories of his ex-girlfriend, Alice, and, in particular, by the trip they once took to Venice, which ended their relationship. In attempting to write about Bafdescu's secret life, Miles must also confront his own. Intense and strange, with exquisite prose that is reminiscent of W.G. Sebald, FEVER OF ANIMALS is the multi-layered story of a man's journey into his own underworld.
Miles Allinson is a writer and artist. FEVER OF ANIMALS is his first novel, and won the Victorian Premier's Literary Award for an Unpublished Manuscript in 2014.




Download here the Sterling Lord catalogue Adult Autumn 2014
« A tour de force » about a widow's efforts to be reunited with her son
DELICIOUS FOODS
by James Hannaham
Little, Brown,, March 2015

Darlene, a young widow and mother devastated by the death of her husband, turns to drugs to erase the trauma. In this fog of grief, she is lured with the promise of a great job to a mysterious farm run by a shady company, with disastrous consequences for both her and her eleven-year-old son, Eddie–left behind in a panic-stricken search for her.
DELICIOUS FOODS tells the gripping story of three unforgettable characters: a mother, her son, and the drug that threatens to destroy them. In Darlene's haunted struggle to reunite with Eddie, and in the efforts of both to triumph over those who would enslave them, Hannaham's daring and shape-shifting prose not only infuses their desperate circusmtances with grace and humor, but also wrestles with timeless questions of love and freedom.

A riveting story about ambition, sexual obsession, and gender politics
VERONICA VERITAS
by Teddy Wayne
Simon & Schuster, Fall 2015
David Federman—upper-middle-class New Jerseyan, Jewish, aggressively nondescript—arrives at Harvard as one of the college's countless academic machines with a socially bereft adolescence. He soon encounters Veronica, an enigmatic, beautiful Manhattan prep schooler to whom he directs all his energies. He dates her roommate to get closer to her, helps her with her homework, and cultivates his obsession in every other aspect of his life. But it becomes apparent that something's not quite right with David. As he becomes increasingly alienated and fixated on his pursuit of Veronica over the fall semester, his disturbed mind leads him to darker places than one might expect from a boy who seems so harmless.
Narrated in David's voice that is by turns lyrically disconcerting and blackly comic, VERONICA VERITAS is a campus novel that subverts all expectations of an autumn-hued ode to Harvard by one of our most incisive and surprising young novelists.
Option in Hungary, Italy, Korea, The Netherlands and Spain

A novel about the end of combustible, flammable and the oh-so-very-human celluloid film, and the courageous people who make the decision to live their lives in pursuit of a seemingly dying art
UNTITLED
by Gabrielle Zevin
Algonquin, Summer 2016
This is the story of a creature builder; a dying statesman in the special effects community with several Oscars under this belt. In a time when everything is going digital craft workshops are closing down, puppet makers are putting away their creatures, and makeup artists are packing up their brushes. The creature builder worries about his legacy and who will remain to run his creature shop when he is gone. Together with his children, who also work in the shop, he is determined to make the last film before his death. It will tell the story of how humanity can be determined through what the creature builder loves the most; film.
Gabrielle Zevin is the author of the hugely successful young adult series BIRTHRIGHT. She has also written screenplays and criticism. She was nominated for an Independent Spirit Award for the screenplay of the cult hit, Conversations With Women. She received her undergraduate degree in English and American Literature from Harvard in 2000.


——————————–


Download the Text Publishing catalogue Autumn 2014
When mothers kill …

MEDEA'S CURSE
by Anne Buist
February 2015 (Manuscript due December 2014)
Forensic psychiatrist Natalie Richards works with women: victims and perpetrators of violent crime. Survivor of a tough childhood herself, she's now a dedicated, insightful professional doing her best to make a difference. She also rides a Ducati a couple of sizes too big and wears a tank top a size too small. Likes men but doesn't particularly want to keep one. And really needs to stay on her meds.
Now she's being stalked.
Anonymous notes, threats, strangers loitering outside her house.
A disgruntled former patient? Or someone connected with a current case? Georgia Latimer—charged with killing her four children. Travis Hardy—deadbeat father of another murdered child; his second daughter has disappeared now, too. Could it be something to do with crown prosecutor Liam O'Shea—drop-dead sexy, and trouble in all kinds of ways. Natalie doesn't know. Question is, will she find out before it's too late?
Anne Buist, herself a leading forensic pychiatrist, has created an edge-of-the-seat mystery with a hot new heroine—backed by all the expert knowledge of a career in criminal minds.



Download here the Writers House Adult Catalogue Automn 2014
From the bestselling author of THE FEVER

YOU WILL KNOW ME
by Megan Abbott
Little, Brown & Company, TBA (Manuscript due January 2015)
Megan Abbott's remarkable new novel about the world of a gymnastics prodigy is told from the perspective of the mother who, having devoted her life to her daughter's extraordinary gift, must face dark truths about ambition, desire and jealousy when a violent death rocks their tight-knit community and threatens to rip her family apart.
Megan Abbott is a bestselling American author of crime fiction. Her novels and short stories have drawn from and re-worked classic subgenres of crime writing, with a female twist.

Cotton Malone reloads once again in his tenth smash adventure
THE PATRIOT THREAT
by Steve Berry
Minotaur Books, March 2015
The 16th Amendment to the Constitution legalized federal income tax, but what if there were problems with the 1913 ratification of that amendment… problems that call into question decades of tax collecting, and could even bring down the US economy? There is a surprising truth to this possibility—a truth wholly entertained by top-ten New York Times bestseller Steve Berry.
Malone, once a member of an elite intelligence division within the Justice Department known as the Magellan Billet, is now retired. But when his former boss, Stephanie Nelle, asks him to track a rogue North Korean who may have acquired some top secret Treasury Department files—the kind that could bring the United States to its knees—Malone is vaulted into a harrowing twenty-four-hour chase that begins on the water in Venice and ends in the remote highlands of Croatia.With appearances by Franklin Roosevelt, Andrew Mellon, and a curious painting that still hangs in the National Gallery of Art, Berry's trademark mix of history and suspense is 90% fact and 10% exciting speculation, a provocative thriller that poses a dangerous question: what if the federal income tax is illegal?
Rights to recent Steve Berry titles were sold in about twenty countries.

A successful comedy podcast transformed into a novel
WELCOME TO NIGHT VALE
by Joseph Fink and Jeffrey Cranor
Harper Perennial, Fall 2015 (Manuscript due January 2015)
"Welcome to Night Vale" has been the #1 comedy podcast for the past year on iTunes in the U.S. and has also hit #1 in Netherlands and Italy while dominating the charts in other foreign markets as well. Now this brilliant podcast is being transformed into a novel. Night Vale is a small town where ghosts, angels, aliens, and government conspiracies are all commonplace parts of everyday life. Located in a nameless desert somewhere in the great American Southwest, Night Vale has a City Council of inhuman telepaths, draconian laws enforced by the friendly Sheriff's Secret Police, and a forbidden dog park that is illegal to enter or think about. Oh, and also there is a faceless old woman who secretly lives in everyone's homes. While life in Night Vale is terrifying, and the death toll from the last street cleaning day was astronomical, it is ultimately a close -knit town full of people who care about each other and about their home. Community life centers around Night Vale Community Radio, and the deep voice of radio host Cecil Palmer, who gently ushers Night Vale through the most terrifying thing for all people, no matter who you are and where you live: the day to day minutia of living your life.

A beautiful debut
UNTITLED
by Parnaz Foroutan
Ecco, Fall 2015 (Manuscript due November 2014)
UNTITLED by Parnaz Foroutan is framed as a series of recollections told by the aged Mahboubeh to her plants in a sun-baked garden in Los Angeles. Flitting between the present day and the Iran of generations past, the narrative develops as the story of Rakhel, a barren woman locked in a burdensome marriage at a time when a woman's worth is measured in male heirs. Over the course of the novel, the search for a child rends the family asunder, as Rakhel battles to save her position in the household while simultaneously fighting to save her legacy.
Parnaz Foroutan was born in Iran and spent her early childhood there. This novel, for which she received PEN USA's Emerging Voices fellowship, was inspired by her own family history.

A new short fiction collection—his third—from #1 New York Times bestselling author Neil Gaiman
TRIGGER WARNING
by Neil Gaiman
William Morrow, March 2015 (Manuscript due November 2014)
As with the previous two collections, TRIGGER WARNING will be comprised primarily of previously published pieces of short fiction—stories, verse, and a very special "Dr. Who" story that was written for the 50th anniversary of "Dr. Who" in 2013. In addition, Neil will include a story written expressly for this collection.
Guaranteed to dazzle your senses, haunt your imagination, and move you to the depths of your soul, TRIGGER WARNING is a gift of wonder and delight from one of the most unique and popular literary artists of our day.
Neil Gaiman is the winner of numerous literary honors, including the Hugo, Bram Stoker, and World Fantasy Awards, and the Newbery Medal.

Sometimes the most powerful words are the ones you're still searching for
LANGUAGE ARTS
by Stephanie Kallos
Houghton Mifflin Harcourt, June 2015
Charles Marlow teaches his high school English students that language will expand their worlds. But linguistic precision cannot help him connect with his autistic son, or with his ex-wife, who abandoned their shared life years before, or even with his college-bound daughter who has just flown the nest. He's at the end of a road he's traveled on autopilot for years when a series of events forces him to think back on the lifetime of decisions and indecisions that have brought him to this point. With the help of an ambitious art student, an Italian-speaking nun, and the memory of a boy in a white suit who inscribed his childhood with both solace and sorrow, Charles may finally be able to rewrite the script of his life.
Kallos's LANGUAGE ARTS is an affecting tale of love, loss, and language—its powers and its perils.
Stephanie Kallos is the author of the national bestseller BROKEN FOR YOU.

A whirlwind of suspense
29 ROOMS
by Jennifer McMahon
Doubleday, Spring 2015
In the small town of London, Vermont, Amy Slater Lacroix, her husband and their three children are found shot to death in the dilapidated, long-closed roadside motel that her grandfather built. The police believe it's a murder-suicide with Amy as the shooter. Piper Phelan, Amy's childhood best friend, and her sister Margot can't believe that Amy would do such a thing, but her alleged suicide note, reading "29 rooms," stirs up disconcerting memories and the sisters return to Vermont, determined to find out the truth…
During their summer vacation as children in 1989, Piper, Amy and Margot are playing in the Tower Motel when they discover an old suitcase hidden beneath the floor. The suitcase belongs to Amy's Aunt Sylvie, who supposedly ran away years ago. Inside is a note dated the same night she ran away: Meet me in the 29th Room. The girls begin searching for clues, but find no sign of a Room 29… then they begin to get notes from someone they believe to be Sylvie's ghost, warning them of something evil in the old motel that will come for them as it once came for her…

From a critically acclaimed author
THE CHILDREN'S CRUSADE
by Ann Packer
Scribner, Spring 2015
Bill Blair finds the land by accident in 1954, three wooded acres south of San Francisco. Struck by a vision of the family he has yet to create, Bill buys the property on a whim. In Penny Greenway he finds a suitable wife, a woman whose yearning attitude toward life seems compelling and they marry and have four children. Yet Penny is a mercurial housewife, at a time when women chafed at the conventions imposed on them. She finds salvation in art, but the cost is high.
Thirty years later, the three oldest Blair children are still living near the family home and are disrupted by the return of the youngest, whose sudden presence and familiar troubles force a reckoning with their history and set off a struggle over the future. One by one, the siblings tell their stories—Robert, a doctor like their father; Rebecca, a psychiatrist; Ryan, a schoolteacher; and James, the problem child, the only one who hasn't settled down.

Shelby Foxworth lost her husband. Then she lost her illusions…
THE LIAR
by Nora Roberts
Penguin, April 2015
The man who took Shelby from Tennessee to an exclusive Philadelphia suburb was not what he seemed. As Shelby learns after Richard Foxworth drowns in the Atlantic Ocean, he's left her in crippling debt. He'd had a vasectomy without telling her. He was an adulterer and liar, as fake as the diamond he put on her finger. And when she tracks down his safety deposit box, she finds cash, a gun—and multiple IDs with Richard's picture and other men's names. The man she loved wasn't just dead. He'd never really existed.
Shelby takes her three-year-old daughter and heads down south to find comfort in her hometown and her grandmother's beauty salon. She also meets someone new: Griff Lott, a successful contractor with a cute Yankee accent.
She may have been too young and too trusting when she married Richard, but Shelby is discovering her independence and building a new life. Her old life isn't over, though. Her husband had secrets she has yet to discover. Even in this small town, surrounded by loved ones, danger is closer than she knows—and threatens Griff as well. And an attempted murder is only the beginning…

Cool-headed professional thief Crissa Stone, "crime fiction's best bad girl ever" (Kirkus Reviews), is back in Wallace Stroby's new thriller, the sequel to Shoot The Woman First.
THE DEVIL'S SHARE
by Wallace Stroby
Minotaur, May 2015
Crissa's latest heist starts out as a simple inside job – hijacking a truck full of stolen Iraqi artifacts before they're sent back to their home country. What she doesn't count on is being teamed with a charming-but-deadly mercenary, who just might have his own agenda. In Crissa's world, there's no such thing as an easy job, and everything comes with a price – even if it has to be paid in blood.

Books Crossing Borders Fiction part 1
Books Crossing Borders Fiction part 2
Books Crossing Borders Sci Fi Fantasy Fall 2014
——————————–