LONDON
BOOK FAIR
2015
NON FICTION
Agence Eliane Benisti LBF Non Fiction Highlights List – 2015 (PDF)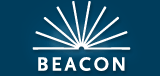 Download here the full Beacon Press catalogue
A memoir of Karachi through the eyes of its women
THE UPSTAIRS WIFE
An Intimate History of Pakistan
by Rafia Zakaria
February 2015
For a brief moment on December 27, 2007, life came to a standstill in Pakistan. Benazir Bhutto, the country's former prime minister and the first woman ever to lead a Muslim country, had been assassinated at a political rally just outside Islamabad. Back in Karachi—Bhutto's birthplace and Pakistan's other great metropolis—Rafia Zakaria's family was suffering through a crisis of its own: her Uncle Sohail, the man who had brought shame upon the family, was near death. In that moment these twin catastrophes—one political and public, the other secret and intensely personal—briefly converged.
Zakaria uses that moment to begin her intimate exploration of the country of her birth. The political became personal when her aunt Amina's husband, Sohail, did the unthinkable and took a second wife, a humiliating and painful betrayal of kin and custom that shook the foundation of Zakaria's family but was permitted under the country's new laws.
Telling the parallel stories of Amina's polygamous marriage and Pakistan's hopes and betrayals, THE UPSTAIRS WIFE is an intimate exploration of the disjunction between exalted dreams and complicated realities.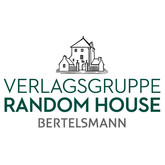 Download here the full catalogue
Resilience begins in the mind
KRAFT
Power: The new way to inner strength
by Claudia Croos-Müller
Kösel, May 2015
Claudia Croos-Müller, a neurologist and bestselling author, has developed the method Body2Brain, by which we can train our inner power of resistance, or resilience, through focused body exercises with which we can influence our brain structures – and thus transform our feelings and our attitude towards life.
She presents this method in this new book. After an introduction into neurology to provide the necessary background knowledge, she uses case examples and practical exercises to open a new path to the sources of strength we need for a happy and satisfying life.
•The new, effective method from the bestselling author
•Over 100,000 of her advice books sold
•The major themes of self-care and sustainability: resilience and burnout-prophylaxis

Developing strengths, with lightness
DER 6-MINUTE COACH
The Six-Minute Coach
Finding true self-confidence
by Pierre Franckh
Arkana, May 2015
We can decide each day to change our lives. Moreover, to do this it is not necessary to work hard on ourselves for many years. Six minutes a day is sufficient – and is much more effective besides. Modern brain research confirms that a regular practice in small doses, in which inner pictures and good emotions are in play, is particularly effective in creating permanent and positive changes.
After the great success of Pierre Franckh's 6-Minute Coach – Invent Yourself Anew! this bestselling author takes on the powerful theme of self-confidence. In a light and sensitive style, he reveals to us entirely new possibilities. With sophisticated, optimally coordinated exercises for the brain, he creatively leads readers to discover their own uniqueness and appreciate their individual capabilities in order to develop a strong emotional basis for true self-confidence. And with that, more self-respect, joy, and success.

A new look at the abusers and the victims
ALS DIE SOLDATEN KAMEN
When the Soldiers Came
The rape of German women at the end of World War II
by Miriam Gebhardt
DVA, March 2015
The soldiers who defeated the Nazi German forces National Socialist at the end of World War II also brought new suffering to many women. Countless girls and women (and no few men as well) became the victims of sexual violence – all over the country. In contrast to a widely held belief, it was not just « the Russians » who were the offenders, but also American, French and British soldiers.
Using new source material, Miriam Gebhardt has outlined the extent of the violence during the period of occupation at the end of the war – the first historically founded treatment of this topic. She also impressively describes how these women later again became victims – of doctors who arbitrarily agreed to or turned down abortion; of social workers who put pregnant women into homes. And last but not least of a society that right down to the present day would prefer not to talk about the mass crimes, that would rather just forget about the whole business.

By the winner of the 2013 German Book Prize
NICHT STERBEN
Not Dying
by Terézia Mora
Luchterhand, February 2015
Terézia Mora starts her Frankfurt poetics lectures with a powerful image. She tells how she once went to the cinema with her young daughter to see an animated cartoon film. In this film, a Stone Age family has to leave its cave and suddenly finds itself facing the strange and threatening world outside. In very much the same way, as an author Terézia Mora has always felt at the mercy of a world of disorders and irritations she must defend herself against but which at the same time also become the driving force behind her writing. How this comes about is what she speaks about in her lectures.
She talks in detail of the characters in her novels, when she first met them and of her intimate contacts with them, many of them fictitious friends since her childhood. She speaks of « secret texts », which include the novels by other writers or Hungarian as the language of the country of her birth. And finally she comes to an important aspect of her writing: that which is drastic and why her stories always take radical turns. This makes Not Dying into an introduction to her work and literature in general that is as elucidating as it is fascinating.

The provocative book by the internationally renowned globalisation critic
ÄNDERE DIE WELT!
Change the World!
Why we have to topple the cannibalistic world order
by Jean Ziegler
C. Bertelsmann, March 2015
For the first time in its history, the world has at its disposal the resources and means to eradicate hunger, disease and tyranny. And yet the fight for scarce commodities is being carried out on an inhuman level in increasingly new dimensions. War is back again; hunger and need have returned to everyday life in Europe; attitudes immune to reasoning are gaining ground.
Jean Ziegler, who for decades has been denouncing hardship, suppression and injustice, looks back and questions himself about what effect he and his scientific and political work have had. Why have people living in Western societies not yet been able to shake off their inner chains preventing them from thinking and acting freely?
Ziegler's book is an appeal to change the world and contribute to a social order that is not based on domination and exploitation. His hopes are focused on a new world-spanning civil society that aims to combat the causes of the cannibalistic world order.




Download here the full David Black Agency catalogue
The first definitive biography of Muhammed Ali
ALI: A LIFE
by Jonathan Eig
Harcourt Houghton Mifflin, 2016 (Manuscript due March 2016)
Eig will begin at the beginning, following Ali from childhood through his Six Golden Glove titles in Louisville, his gold medal in the 1960 Rome Olympics, and the pro career followed back in the States. From there, we'll see Ali's perspective on being black in America begin to change, as he becomes involved with members of the Nation of Islam. With his newfound religion, Ali rejects the expectations of white America, refusing to fight in Vietnam, and ultimately sparking a change in popular view of the war.
We'll see Ali at his physical peak, as he defeats Sonny Liston, and then George Foreman. And, ultimately, Eig will show us the irreversible neurological effects of a career in professional boxing, his stepping in and out of retirement, and the series of unfortunate business decisions that followed when Ali retired for good. We'll see Ali at the 1996 Atlanta Olympics, the American hero in a white track suit, and today, debilitated by Parkinson's, not having given a public appearance in years.
Jonathan Eig is the New York Times bestselling author of three critically acclaimed books: LUCKIEST MAN: The Life and Death of Lou Gehrig, which the Times called among "the first rank of sports biographies," OPENING DAY: The Story of Jackie Robinson's First Season, and GET CAPONE. In October, his fourth book, THE BIRTH OF THE PILL, will be published by W.W. Norton.
Rights sold in Dutsch (Carrera) and German (DVA)

Argumentative, controversial, and accessible
THE NEW ANTISEMITISM
by Deborah Lipstadt
Schocken/Knopf, January 2016 (Proposal available)
In THE NEW ANTISEMITISM, Professor Deborah Lipstadt, the preeminent American historian of Holocaust Studies and Modern Jewish History, examines the root causes of the spike in anti-Jewish violence and vandalism that have plagued Europe in the last five years. Lipstadt asks, "Does this mean we are returning to the toxic, systemic brutality of the 1930s?" No, is her initial answer, quickly followed by: It's complicated. Don't get too comfortable. In THE NEW ANTI SEMITISM, Lipstadt makes connections that have gone unobserved among such diverse factors as the resurgence of racist right-wing nationalisms, left-liberal tolerance of hostility to Jews, the plight of the Palestinians, the relationship of anti-Semitism to anti-Zionism, and the rise of Islamic extremism. Contradictory forces, she explains, have found common scapegoats. In her investigation, using original research and reporting, Lipstadt intends to calm the fearful and arouse the complacent. Comparable to the polemical works of Christopher Hitchens, THE NEW ANTISEMITISM will inform opinion and demand response.

Provocative, profane, vulnerable, skewering, scatological, personal
SHRILL
by Lindy West
Hachette Books, 2016 (manuscript due Spring 2016, proposal available)
Guardian and GQ writer Lindy West's SHRILL is about the making of a funny feminist coming of age in a popular culture that is hostile to women (especially fat women) and doesn't think women (especially feminists) are or can be funny. Katha Pollitt filtered through David Sedaris, Lindy is one of the most popular voices on the web: think Roxane Gay (if she could make you spit-take) or an American Caitlin Moran (a huge Lindy booster).
SHRILL is her comic polemic memoir, interwoven chapters about what it means to become self-aware the hard way, to go from wanting to be silent and invisible to earning a living speaking for the silenced in all caps. Lindy narrates her life in a world where not all stories are created equal, not everybody's bodies are treated with equal respect–where jokes can be weaponized to hurt or deployed to spread what she has come to call « radical empathy. » 
Rights sold in: UK (Quercus)



Download here the full Crown Publishing catalogue
Here the Religion Books rights list
And here the Crown Illustrated Books rights list
The story of a woman learning to live by herself, on her own terms, by her own wits and under her own house rules
SPINSTER:
A Life of One's Own
by Kate Bolic
Social Science Crown, April 2015
Kate Bolick, who wrote the 2011 cover story in The Atlantic called "All the Single Ladies," is like a number of single women we know: unmarried, divorced or widowed. Women today are turning their backs on hearth and home—adopting a fly by the seat of their pants lifestyle that may or may not bring them the happiness they seek. But if Kate Bolick's original and bold book proves anything, it is that single women are on to something, and there is a reason we are curious about what they do with themselves and who they think they are.
The book Kate Bolick is writing, like the article that inspired it, offers an unconventional answer to some pesky, common questions lobbed at women: when are you going to get married? Or, do you see children in your future? This chorus of esteemed bachelorettes is brought to us through the story of Kate's own single life, which she explores through the city that made her an adult: New York. She doesn't shy away from sex, from morning-after regrets, from talking about women and, oh my god the only thing worse than not having a man, ambition and from discussing why even the idea of an adult woman living alone—in spite of the millions who are doing it—still provokes debate. This book is also shot through with a love story to bad boys, you know the ones who are great to date if not to usher in forever.
Rights sold in Brazil (Intrinseca)

From the mega-bestselling author of the $100 Start-Up

BORN FOR THIS
How to Find the Work You Were Meant to Do
by Chris Guillebeau
May 2016
When Chris Guillebeau toured more than fifty cities on five continents to promote his two previous New York Times bestselling books, he noticed that readers all over the world had some version of the same question: « I love all these stories about people finding their dream job or career, but how do I figure out what my dream career is? » Finding the answer to that question is what this book is about.
In BORN FOR THIS, Chris Guillebeau returns to his fan base with the practical business book his readers have been waiting for, offering readers a step-by-step guide for finding the work that feels so « right, » it feels like they were born to do it, whether by launching a side hustle that turns a passion into a profitable business; by finding a dream position within a traditional organization; by fashioning an entirely new self-styled profession around all one's many varied interests, or by "hacking » an existing humdrum job into work you love.
There are certain people out there who seem to have won the career lottery. To the outside observer, at least, it seems that by some stroke of good luck or divine intervention, the type of work they do best also just happens to be the work they most love to do. But in reality, their good fortune didn't come about by chance.
There's an actual method for finding the job you love so much it doesn't even feel like work – and getting paid well to do it. This book will show you how.
Rights sold in: UK (MacMillan)

An intimate and vivid look inside Nina Simone's legendary life as a fiery singer, demanding mother, and tirelessly committed civil rights activist, told using previously buried material from the Netflix/Radical Media documentary
WHAT HAPPENED, MISS SIMONE?
The Nina Simone Diaries
by Alan Light
Crown Archetype, November 2015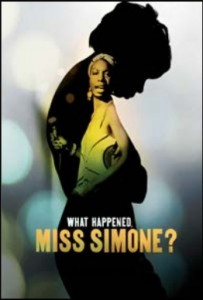 From music journalist and former Spin and Vibe editor-in-chief Alan Light comes a biography of incandescent soul icon and activist Nina Simone, drawn from a trove of rare archival materials, including Simone's remarkable private diaries, published alongside Radical Media's much buzzed-about documentary of the same name, which debuted to great acclaim at Sundance in January 2015 and will premiere on Netflix this summer.
WHAT HAPPENED, MISS SIMONE? explores the many facets of this complicated and gifted woman, excavating her lifelong passion for classical music and painful rejection from that field, along with her soaring success as a soul singer and the stresses put upon her as an African American pushing against the tide of racial discrimination in civil rights battles. Harnessing the singular voice of Miss Simone herself through her private correspondence and incorporating candid reflections from those who knew her best, including her only daughter, Light brings us face to face with a legend, examining the very public persona and very private struggles of one of our greatest artists. (8-PAGE COLOR INSERT)

The gripping story of the high-stakes cat-and-mouse game between President Obama and Anwar al-Awlaki, US citizen and most-wanted terrorist

OBJECTIVE TROY
A Terrorist, a President, and the Rise of the Drone
by Scott Shane
Tim Duggan Books, September 2015
In 2000, the CIA realized that their surveillance drones could be weaponized, thus changing the game of warfare as the world has always known it. In OBJECTIVE TROY, Scott Shane tells the riveting story of the advent of the drone, tapping his unparalleled access to the top sources in the intelligence community, the armed force, and the Obama administration whose military policies have come to be defined by this lethal homing weapon. The larger narrative of the drone era is anchored by the immense, frantic manhunt for Anwar al-Awlaki, the first US citizen to be deliberately targeted for assassination by his own government. As far as the President was concerned, terrorist leader Awlaki had declared war on America and America had, in turn, declared war on him. Awlaki (code named « Objective Troy ») evaded Obama's efforts for a year and spent that time taunting the President–mocking him online, and falsifying terrorist threats against Obama's native Chicago.
Scott Shane is a national security reporter for the New York Times.



Download here the full Laura Dail catalogue
Investigative reporter and Pulitzer Prize finalist Bryan Denson tells the riveting story of the Nicholsons—father and son co-conspirators who deceived their country by selling national secrets to Russia
THE SPY'S SON
How a Top CIA Officer Twice Betrayed Country and Kin for Russia
by Bryan Denson
Atlantic Monthly Press, May 2015
« A haunting book as fast paced and as exciting as the best spy novel . . . and it's all true. » — Robert Lindsey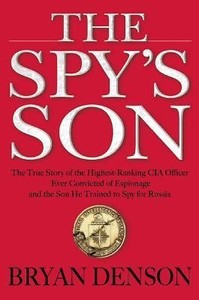 Jim Nicholson was one of the CIA's top veteran case officers. By day, he taught spycraft at the CIA's clandestine training center, The Farm. By night, he was a minivan-driving single father racing home to have dinner with his kids. But Nicholson led a double life. For more than two years, he had met covertly with agents of Russia's foreign intelligence service and turned over troves of classified documents. In 1997, Nicholson became the highest ranking CIA officer ever convicted of espionage. But his duplicity didn't stop there. While behind the bars of a federal prison, the former mole systematically groomed the one person he trusted most to serve as his stand-in: his youngest son, Nathan. When asked to smuggle messages out of prison to Russian contacts, Nathan saw an opportunity to not only make something of himself but to make his father proud.

Like Isak Dinesen, Beryl Markham, and Claire Booth Luce, Inga Arvad led a life that both sheds light on and defies the stereotypes of women of her time
THE MOST DESIRABLE WOMAN IN THE WORLD:
The Life of Inga Arvad
by Scott Farris
Lyons Press, Fall 2016
The great love of President John F. Kennedy's life, Inga Arvad, was also a suspected Nazi spy, and in fact, Adolf Hitler's special guest at the 1936 Berlin Olympics. She was an actress, a journalist, and explorer, a screenwriter. In addition to her romance with Kennedy, Arvad married four times — including to an Egyptian prince, the brilliant filmmaker Paul Fejos (with whom she went to live with a tribe of headhunters in Indonesia), and the famed cowboy movie star Tim McCoy. She had affairs with a Wall Street financier, a noted surgeon, and Winston Churchill's right hand man. Yes, she was Miss Denmark in 1931, but by all accounts, these men loved Inga not for her physical beauty but for her joie de vivre. She was a genius with people, she was daring and adventurous, and she was their equal.
Inga's life took place among the European and American elite (the overlap of which is stunning); it took place during the rise of Hitler's Berlin and the outbreak of World War II; it took place where the gossip intersects with history, and demonstrates the powerful influence of the private life on public events.
Scott Farris is a former bureau chief for United Press International and a political communist. He is alsothe author of ALMOST PRESIDENT: The Men Who Lost the Race but Changed the Nation and KENNEDY AND REAGAN: Why Their Legacies Endure.

Download here the full DeFiore catalogue
This groundbreaking manifesto focuses on the critical school years when parents must learn to allow their children to experience the disappointment and frustration that occur from life's inevitable problems so that they can grow up to be successful, resilient, and self-reliant adults
THE GIFT OF FAILURE
How the Best Parents Learn to Let Go So Their Children Can Succeed
by Jessica Lahey
Harper, August 2015
Modern parenting is defined by an unprecedented level of overprotectiveness. As teacher and writer Jessica Lahey explains, even though these parents see themselves as being highly responsive to their children's well-being, they aren't giving them the chance to experience failure—or the opportunity to learn to solve their own problems.
Overparenting has the potential to ruin a child's confidence and undermine their education, Lahey reminds us. Teachers don't just teach reading, writing, and arithmetic. They teach responsibility, organization, manners, restraint, and foresight—important life skills children carry with them long after they leave the classroom.
Hard-hitting yet warm and wise, THE GIFT OF FAILURE is essential reading for parents, educators, and psychologists nationwide who want to help their children succeed.
Rights sold to: Salani (Italian), Business Books (Korean), Commonwealth (Chinese complex), Ediouro (Brazil), Nefes (Turkish)

A provocative expose of the dieting industry from one of the nation's leading researchers in self-control and the psychology of weight loss that offers proven strategies for sustainable weight loss
SECRETS FROM THE EATING LAB
The Science of Weight Loss, The Myth of Willpower, and Why You Should Never Diet Again
by Traci Mann, Ph.D.
HarperWave, April 2015
SECRETS FROM THE EATING LAB challenges every assumption people make about how diets work and why they fail. It is the result of two decades of dieting research that Mann has conducted at Stanford, UCLA, and the University of Minnesota. Based on this work, she has learned that if people are going to succeed at dieting, it will be by making sure they are never in situations where they need willpower at all. Instead, she offers 12 simple, effective strategies that take advantage of human nature, instead of fighting it. She also provides evidence that contrary to belief, comfort food does not comfort, obesity is not necessarily unhealthy, and you can do more to improve your health by stopping a diet than by starting one. SECRETS FROM THE EATING LAB combines the latest research in self-control that's been popular with audiences of Willpower and The Willpower Instinct with the powerful promise of weight loss and improved health in books like The End of Overeating and Mindless Eating.

In the tradition of Susan Cain's "Quiet", psychologist Ty Tashiro unpacks decades of research from the fields of intelligence, neuroscience, personality, sociology and more to explain the nature vs. nurture origins of awkwardness and how the awkward view the world
AWKWARD
The Science of Why We're Socially Awkward and Why That's Awesome
by Ty Tashiro
William Morrow, Fall 2016 (Manuscript expected Spring 2016)
Editor: Deb Brody
Ty Tashiro parses the latest research that looks specifically at the socially awkward, and delivers a welcome message: the same traits that make people socially awkward can also be harnessed to produce remarkable achievements. We've become increasingly awkward over the years—thanks to a rise in anti-social devices and rapidly changing social customs and expectations—but we're ready to embrace that awkwardness. For parents, spouses, mental health professionals, and the awkward among us, AWKWARD will fuel a worldwide discussion.
Ty Tashiro, PhD, is the author of "The Science of Happily Ever After" (Harlequin Nonfiction, 2014) and an assistant research professor at the Center for Addictions, Personality, and Emotion Research at the University of Maryland-College Park. He has been featured in the popular press and has also appeared on numerous radio shows. He has spoken recently at TED@NYC, Harvard Business School, and MIT's Media Lab, and was invited as a plenary speaker at the 2014 conference of the American Psychological Association.



For the Dystel & Goderich catalogue Fall 2014, please use our contact form
LIFE PLUS THIRTY will bring to life the voice of Adnan, as two legal teams seek to find out the truth of what really happened on that day
LIFE PLUS THIRTY:
The Search for Justice for Adnan Syed
by Rabia Chaudry
Saint Martin's Press, TBD 2016
In 1999, 17-year-old Adnan Syed was convicted of the murder of his ex-girlfriend Hae Min Lee and sentenced to life plus thirty years. Ever since then, Rabia Chaudry, a family friend who thinks of Adnan as a younger brother, has stood by him as he maintained his innocence, working with his family and legal team in pursuit of justice. In 2013, after they'd exhausted almost all appeals, she contacted Sarah Koenig, a producer at This American Life, in the hopes of finding a journalist who would bring greater attention to Adnan's story. Sarah's investigation turned into the podcast Serial, an international phenomenon and the most successful podcast ever produced, which has been downloaded and streamed more than 68 million times.
Rabia Chaudry is an attorney, President of the Safe Nation Collaborative, National Security Fellow at the New America Foundation, and a senior Countering Violent Extremism consultant. Rabia is a frequent public speaker on issues related to diaspora Muslim communities.


Download here the full FLATIRON BOOKS_catalogue
From a New York Times Best selling author and teacher of Buddhist meditation
REAL LOVE
by Sharon Salzberg
TBA
How to experience love in a more essential way using mindfulness, covering four main topics: love to the self, love for another individual, love for all beings, and love for life itself.
Rights sold in: Germany (Droemer), UK (Pan Macmillan)



Download here the full Friedrich Agency_catalogue
One woman reclaims her sense of wonder by seeking out the globe's most incredible natural phenomena
PHENOMENAL
A Hesitant Adventurer's Search for Wonder in the Natural World
by Leigh Ann Henion
Penguin Press, March 2015
"Part travel memoir, part parenting manifesto and part inquiry into those fleeting, extraordinary glimpses of something that left us groping for rational explanations in the quicksand of all-encompassing wonder" – O, Oprah Magazine
When The Washington Post sends Leigh Ann Henion to the migration site of the monarch butterflies in central Mexico, she begins to feel her sense of wonder stir. With the birth of her son, however, she succumbs to societal pressure and suppresses that curiosity, staying at home to parent and write. Yet one question eats away at her: Is a mother allowed to leave her child at home, to see the world? The answer is yes!
Heartfelt and awe inspiring, Leigh Ann Henion's PHENOMENAL is a moving tale of physical grandeur and emotional transformation, a journey around the world that ultimately explores the depths of the human heart. A journalist and young mother, Henion combines her own conflicted but joyful experiences as a parent with a panoramic tour of the world's most extraordinary natural wonders.
A breathtaking memoir, PHENOMENAL reveals unforgettable truths about motherhood, spirituality, and the beauty of nature.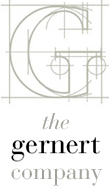 Download here the full Gernert Company catalogue
In this revelatory new book, Sir Alex Ferguson dissects his 38 record-breaking years of management to reveal the key tools he used to deliver sustained success on and off the field
LEADING
by Sir Alex Ferguson with Sir Michael Moritz
Hodder & Stoughton (UK) — October 2015
LEADING is the product of several years of conversations between Sir Alex and Michael Moritz.  The proposal includes three of the thirteen chapters and one section from a fourth, to give a sense of what the book's DNA is like.  An introduction and epilogue by Mike, and a preface by Sir Alex, are also included.  However, these chapters, and the rest of the rough manuscript, will change considerably: Sir Alex and Mike will be having more conversations, and also there will be more material from Mike, including brief, 250-word epilogues to wrap up each section in each chapter.  They'll serve to help frame Sir Alex's very soccer-specific material for a more general leadership audience, and will draw on Mike's own insights and experience as a leader—and as an observer of other leaders, first as a journalist, then as arguably the most significant venture capitalist in history.

Argued with the force of Kasparov's world-class intelligence, conviction, and hopes for his home country, Winter is Coming is an unmistakable call to action against a threat we've ignored for too long
WINTER IS COMING:
Why Vladimir Putin and the Enemies of the Free World Must Be Stopped
by Garry Kasparov
Public Affairs, October 2015
Editor: Ben Adams
The ascension of Vladimir Putin–a former lieutenant colonel of the KGB–to the presidency of Russia in 1999 should have been a signal that the country was headed away from democracy. Yet in the intervening years–as America and the world's other leading powers have continued to appease him–Putin has grown not only into a dictator but a global threat. With his vast resources and nuclear weapons, Putin is at the center of a worldwide assault on political liberty.
For Garry Kasparov, none of this is news. He has been a vocal critic of Putin for over a decade, even leading the pro-democracy opposition to him in the farcical 2008 Presidential election. Yet years of seeing his Cassandra-like prophecies about Putin's intentions fulfilled have left Kasparov with the realization of a darker truth: Putin's Russia, like ISIS or Al Qaeda, defines itself in opposition to the free countries of the world. He is still fighting the Cold War, even as Americans have first moved beyond it, and over time, forgotten its lessons.
Garry Kasparov spent twenty years as the world's #1 ranked chess player. In 2005, he retired from professional chess to lead the pro-democracy opposition against Vladimir Putin. His 2007 book, "How Life Imitates Chess", has been published in twenty-three languages.



For the full Frances Goldin catalogue, please use our contact form
"Hugely compelling. It should cause at least as much of a ruckus as Kathryn Harrison's The Kiss."—Sarah Manguso, author of The Two Kinds of Decay

THAT THING YOU DO WITH YOUR MOUTH
The Sexual autobiography of Samantha Matthews as told to David Shields
McSweeney's, June 2015
"An insightful, thought-provoking probe into the impulses of sexual desire."-Kirkus
In THAT THING YOU DO WITH YOUR MOUTH, actress and voiceover artist Samantha Matthews offers—in the form of an extended monologue, prompted and arranged by David Shields, Matthews's cousin once removed—a vivid investigation of her startling sexual history. From her abuse at the hands of a family member to her present-day life in Barcelona, where she briefly moonlighted as a dubber of Italian pornography into English, Matthews reveals herself to be a darkly funny, deeply contemporary woman with a keen awareness of how her body has been routinely hijacked and how she has been "formatted" by her early trauma. Her story is a study of her own uneasy relationships with female desire, her tormentors, and her lovers—with whom she seeks out both the infliction and receipt of harm. This book is an attempt, sometimes self-thwarted, to break down barriers: sexual and emotional for Matthews, literary for Shields. For Matthews and Shields both, the only response to the unspeakable is to speak, to do that thing you do with your mouth, as directly and honestly as possible. Their provocative performance refuses neat resolution or emotional pornography; it will have readers raving, raging, celebrating, talking.
David Shields's work has been translated into twenty languages.




Download here the full Harpercollins London 2015 Rights Guide
Everything you know about success is wrong
MOST LIKELY TO SUCCEED
by Eric Barker
HarperOne Business, January 2017
Study hard? The average college GPA of an American millionaire is only 2.9. Be a people person? Most experts in their field identify as introverts, including 90% of top athletes. Have a good attitude? The most successful Silicon Valley entrepreneurs and top creative artists meet the diagnostic criteria for clinical mental disorders. Go to the best schools? The members of the Forbes 400 who skipped college or dropped out have twice the average net worth of those who graduated from Ivy League Schools. MOST LIKELY TO SUCCEED will explode the myths and look at the science behind what separates the extremely successful from the rest of us. It will teach you: why society's vision of perfection is a prescription for mediocrity; how to walk the tightrope between relentless self-confidence and delusion; when it's time to double down on your dreams and when to fold your cards. Eric Barker has combed scientific journals and books and interviewed more than 50 thought leaders, domain experts, and top tier academics to teach readers how to be more successful at work and at home.
Eric Barker's work has been covered in The New York Times, The Wall Street Journal, The Financial Times, and he was a columnist for Wired. Apart from blogging, Eric has explored success hands-on in a diverse range of areas: fencing against the Russian Olympic team; helping guide the marketing of the bestselling Nintendo Wii; training in mixed martial arts with multiple UFC champions.
Rights sold in: Korea (Woonjgin Think Big Co.)

An entirely new perspective on depression and exposes the cruel truth about modern psychiatry
THE WONDER DRUG:
What Women Can Do for Themselves That Pharma Can't
by Kelly Brogan, MD
HarperWave, April 2016

Rather than approaching depression as a disease or a brain disorder best treated with drugs, Dr. Brogan offers a path to peace of mind that will rescue millions of women currently considering or taking antidepressants. Her evidence-based theory teaches us that we owe most of our mental illnesses to lifestyle factors and undiagnosed physiological conditions that develop in places far from the brain. Depression is not a "brain disorder" characterized by low serotonin, but at its core, an inflammatory disease involving a malfunctioning immune, hormonal, and/or gastrointestinal system. With proper nutrition, supplementation, and lifestyle practices, depression can be eliminated and sufferers can break free from the grip of Big Pharma. Dr. Kelly Brogan combines landmark scientific studies with compelling storytelling and a detailed 4-week program to combat and cure depression.
With a degree in cognitive neuroscience from MIT, a medical degree from Weill Cornell Medical College, and clinical training from NYU School of Medicine, Dr. Brogan is a leading voice in Functional Medicine and an advocate for women's holistic health. She is the nation's only doctor who is board-certified in Psychiatry, Psychosomatic Medicine, and Integrative and Holistic Medicine with a focus on environmental medicine and nutrition.
Rights sold in: UK (HarperCollins UK), Polish (Bukowy Las) and Spanish (Urano)

An engrossing book on the making of Mommy Dearest by one of Hollywood's most legendary actresses
UNTITLED MEMOIR
by Faye Dunaway
Street Books, May 2016

Faye Dunaway was born on a farm in Bascom, Florida in 1941, the daughter of Grace April (Smith), a housewife, and John MacDowell Dunaway, Jr., an army officer. After high school she majored in education at the University of Florida, but switched to theatre arts and transferred to Boston University, earning her degree in 1962. She joined the American National Theatre and Academy in 1961 and did four plays on Broadway over the next three years. Her first screen appearance was on the short-lived TV drama series "Seaway" in 1965. Two years later, she skyrocketed to fame as Bonnie Parker in the pop culture juggernaut "Bonnie et Clyde" (1967), for which she earned her first Academy Award nomination. From then on she was in demand everywhere, holding her own against Steve McQueen in "L'affaire Thomas Crown" (1968), Jack Nicholson in "Chinatown" (1974), and Robert Redford in "Les 3 jours du condor" (1975). In 1976 she won the Oscar for Network – Main basse sur la TV (1976) Joan Crawford in "Maman très chère" (1981) marked her next chapter as a top tier actress, enchanting many fans who found her performance to be astonishing. "Supergirl" (1984) Was a bit of campy fun! A late career highlight came in 1987 with the critically acclaimed "Barfly" (1987), She continues to act, and grace the screen and stage. – IMDb Mini Biography

The story of young German Jews who escaped the Nazis, most often without their families, in the 1930s to find a new home in America, only to return a few years later to war-torn Europe as members of a secret U.S. Army Unit
THE RITCHIE BOYS
by Bruce Henderson
William Morrow, Fall 2017

And this secret U.S. Army unit became known as "The Ritchie Boys." These young men came to the states as "enemy aliens," and although they were allowed to enlist in the U.S. military, they were distrusted by everyone. So, in effect, they became outsiders all over again. Until one day in 1942, when the Pentagon woke up to the incredible asset they had on their hands. These men knew the language, culture and psychology of the enemy better than any Americans and had the greatest motivation to fight Hitler's anti-Semitic regime. The Pentagon came up with a top-secret plan to harness their expertise by training them in the art of prisoner interrogation. And so off they were sent, back into the belly of the beast, Jews returning to Nazi Germany to occupy the very front lines of battlefields across Europe. Many of them re-entered Europe on D-Day. Their mission, to extract vital intel from freshly-captured POWs about troop movements and command structures and so on, was hugely successful and provided key information that led to victory by the Allied forces. Meanwhile, few of these men knew what had happened to the families they left behind in Germany, families who had sacrificed to send them on to the safety of America. As the intelligence they gathered revealed increasingly horrific details about the Holocaust (most of which was only then beginning to come to light), they came to fear–and, in many cases, discovered–that the worst had befallen their own fathers and mothers and siblings. Each man's story is more gripping than the next. A number of the Ritchie Boys are still alive, and the author's access to them adds a richness and urgency to the story. The book will of course be illustrated with photographs from the period.
Rights sold in: Dutch (Athenaeum), Italian (Newton Compton) and UK (William Collins)

The account of a young woman's stroke, her recovery, and her transformation
WHOLE
by Christine Hyung-Oak Lee
Ecco, January 2017

An extension of a wildly successful Buzzfeed article called "I Had a Stroke at 33", the story of Christine Hyung-Oak Lee's stroke itself is brilliant and unusual — a view inside the black box of the brain undergoing a stroke in the thalamus — and the science writing is nonpareil. WHOLE also follows the author on her journey of recovery.  She loses her old self, with its rigidities, and has to build a new, more intuitive, self from the brain she has left. In the process she has a daughter, loses her husband, and becomes a writer after years of subverting that desire to old habits.  Christine Hyung-Oak Lee is the Fiction Editor at Kartika Review. She earned her undergraduate degree from UC Berkeley and her MFA in Creative Writing from Mills College. She was awarded a residency at Hedgebrook, and her writing has earned awards, including Poets and Writers' Magazine Writers Exchange Contest in 2007, Glimmer Train, and others. At the age of 33, while an MFA student, she survived a left thalamic stroke that left her with a fifteen-minute short-term memory. She had a prior life in high tech working in recruiting and HR. She is currently writing a novel, GOLEM OF SEOUL, set to publish in 2018. It follows two Korean immigrants in 1970s New York City in search of a lost relative who take a cue from Jewish mythology and make a golem from Korean soil.

The heartwarming, remarkable story of how the unconditional love of shelter dogs and rescued pit bulls helped one woman recover from a debilitating eating disorder
POUND FOR POUND:
How Rescue Dogs Rescued Me
by Shannon Kopp
William Morrow, October 2015

Shannon Kopp didn't plan on becoming bulimic, nor did she anticipate that in a matter of two years, she would go from living in Cannes, France to a rehab center in the middle of the Arizona desert and, at the height of her disease, purging up to twenty times a day. POUND FOR POUND is her remarkable tale of struggle, survival, and the four-legged heroes who saved her. Though this book will take readers on a journey through this silent and horrific disease that plagues millions, ultimately it is a story of hope and resilience and the spiritual healing animals bring to our lives. Through her work with the San Diego Humane Society and SPCA, Shannon found peace from the shelter dogs and pit bulls that she encountered.

Stanford University Professor Emma Seppala reveals recent scientific evidence that debunks many of the theories we live by to achieve success

WHY HAPPINESS MATTERS:
A Science-Based Approach for Succeeding in Life Without Losing Your Self or Mind
by Emma Seppala
HarperOne, January 2016

The pace of our lives is increasing at an often overwhelming rate. We believe that in order to be successful we have to be a workaholic; to be productive, stress is inevitable; to be creative, you need angst; to get ahead, you need to sacrifice leisure and family time. Something has to give, and more often than not, the price we pay is our own health and well-being. These theories, says Seppala, are false and counterproductive.  The truth is that the path to achieving what we want, while being happy and healthy enough to enjoy our lives, begins with taking care of ourselves.
Rights sold: Dutch (Bruna), German (Droemer), Japanese (Daiwa Shobo), Korean (Korea Economic), UK (Piatkus)

From New York Times and international bestselling author of The Game, the true story of the world's most legendary pick-up artist, comes Neil Strauss's shocking follow-up
THE TRUTH:
An Uncomfortable Book About Relationships
by Neil Strauss
Dey Street Books, October 2015
THE GAME was an explosive and controversial book when it first published. It recounts the incredible adventures of an everyday man who goes from shy, awkward writer to the quick-witted, smooth-talking Style, a code-named character irresistible to women. But just when life gets better he falls head over heels for a woman who can beat him at his own game. It's been nearly ten years since The Game was published, and now the inimitable Neil Strauss tells the story of what happens when a pick-up artist settles down.
Neil Strauss became famous to millions around the world as the author of THE GAME, a funny and slyly instructive account of how he transformed himself from a scrawny, insecure nerd into the ultra-confident, ultra-successful "pickup artist" known as Style. The book jump-started the international "seduction community," and made Strauss a household name—revered or notorious—among single men and women alike.



Download here the Henry Holt Short List LBF 2015
A spirited, wry, and utterly original memoir about one woman's struggle to make her way and set up a life after doctors discover a hole the size of a lemon in her brain
HEAD CASE
My Brain And Other Wonders
by Cole Cohen
May 2015
Editor: Caroline Zancan
The summer before she was set to head out-of-state to pursue her MFA, twenty-six-year-old Cole Cohen submitted herself to a battery of tests. For as long as she could remember, she'd struggled with a series of learning disabilities that made it nearly impossible to judge time and space—standing at a cross walk, she couldn't tell you if an oncoming car would arrive in ten seconds or thirty; if you asked her to let you know when ten minutes had passed, she might notify you in a minute or an hour. These symptoms had always kept her from getting a driver's license, which she wanted to have for grad school. Instead of leaving the doctor's office with permission to drive, she left with a shocking diagnosis—doctors had found a large hole in her brain responsible for her life-long struggles. Because there aren't established tools to rely on in the wake of this unprecedented and mysterious diagnosis, Cole and her doctors and family create them, and discover firsthand how best to navigate the unique world that Cole lives in. Told without an ounce of self-pity and plenty of charm and wit, Head Case is ultimately a story of triumph, as we watch this passionate, loveable, and unsinkable young woman chart a path for herself.

With his trademark sardonic wit and lacerating logic, Frank lays bare the essence of the Democratic Party's philosophy and constituency and how it has changed over the years
LISTEN, LIBERAL
The Failure of the Democrats
by Thomas Frank
February 2016 (Manuscript available in September 2015)
Editor: Sara Bershtel
It is a widespread belief among liberals that if only Democrats can continue to dominate national elections, if only those awful Republicans are beaten into submission, the country will be on the right course. But this is to fundamentally misunderstand the nature of the modern Democratic Party. Drawing on years of research and first-hand reporting, Frank points out that the Democrats have done little to advance traditional liberal goals: expanding opportunity, fighting for social justice, and ensuring that workers get a fair deal. Indeed, they have scarcely dented the free-market consensus at all. This is not for lack of opportunity: Democrats have occupied the White House for sixteen of the last twenty-four years, and yet the decline of the middle class has only accelerated and the desperate need for comprehensive economic reform has gone unmet. Wall Street gets its bailouts, wages keep falling, and the free-trade deals keep coming.
A form of corporate and cultural elitism has largely eclipsed the Democratic party's old working-class commitment, Thomas Frank finds. For certain favored groups, this has meant prosperity and moral satisfaction. But for the nation as a whole, Frank argues, it is a one-way ticket into the abyss of inequality. In this critical election year, Frank recalls the Democrats to their historic goals—the only way to reverse the ever-deepening rift between the rich and the poor in America.
Thomas Frank is the author of "Pity the Billionaire," "The Wrecking Crew", and "What's the Matter with Kansas?" A former columnist for The Wall Street Journal and Harper's, Frank is the founding editor of The Baffler and writes regularly for Salon.

With vivid historical detail and novelistic flair, Texas Monthly journalist Skip Hollandsworth brings a terrifying saga to life
THE MIDNIGHT ASSASSIN
Panic, Scandal, and the Hunt for America's First Serial Killer
by Skip Hollandsworth
May 2016
Editor: Serena Jones
In the late 1800s, the city of Austin, Texas was on the cusp of emerging from an isolated western outpost into a truly cosmopolitan metropolis. But a series of brutal murders rocked the burgeoning city and shook Austin to its core. At the time, the concept of a serial killer was unthinkable, but the murders continued, the killer became more brazen, and the citizens' panic reached a fever pitch—who would stop The Midnight Assassin?
Skip Hollandsworth is an award-winning journalist, screenwriter, and executive editor of Texas Monthly magazine. His work was included in the2006 edition of Best American Crime Writing and he has won a National Magazine Award for feature writing.



Download here the full Johnson and Alcock catalogue
An indictment of pain management in modern medicine, and a polemic on the failure of doctors around the world to address what's fast becoming the silent global epidemic
HEAL ME:
Adventures in the pain Industry
by Julia Buckley
Weidenfeld & Nicolson, Spring 2017
Julia Buckley needs a miracle. Like one in five of the UK population, she has a chronic pain condition. According to her doctors, it can't be cured. She doesn't believe them. She does believe in miracles, though. It's just a question of tracking one down.
Julia's quest for a cure will take her around the globe, exploring the boundary between science and faith. From eminent surgeons to medical marijuana collectives, cutting-edge neuroscience to alternative therapy's greatest hits – she'll meet scientologists and psychoanalysts, priests and witchdoctors, anyone who says they hold the key. Julia sets off on a personal journey through pain, and into the industry that thrives off it. Think Liz Jones channelling Jon Ronson; the rigour of Ben Goldacre crossed with the personal experience of Henry Marsh. This is a witty and heartfelt story about pain, and about the lengths to which someone will go to find a miracle. Unless, of course, someone cures her first.

In the final hours of his life, Adolf Hitler named his successor. The choice fell on Grand-Admiral Dönitz, commander in chief of the German navy
KARL DÖNITZ AND THE LAST DAYS OF THE THIRD REICH
by Barry Turner
Icon Books, September 2015
Among the military leaders of World War Two, Doenitz remains a deeply controversial figure. As chief of the German submarine fleet he earned Allied respect as a formidable enemy. But after he succeeded Hitler – to whom he was unquestioningly loyal – as head of the Third Reich, his name became associated with all that was most hated in the Nazi regime. Yet Doenitz deserves credit for ending the war quickly while trying to save his compatriots in the east. Dönitz made it his mission to negotiate a two-stage end to hostilities, for an immediate surrender on the western front while gaining time to rescue hundreds of thousands of German troops and civilians trapped by the Red Army. His Dunkirk-style operation across the Baltic rescued up to 2 million troops and civilian refugees. He was sentenced to ten years at Nuremberg – a penalty acknowledged as a blatant example of victor's justice – and after his release from Spandau kept well away from politics.
This is the story of the bold enterprise that was among the most curious and compelling dramas of the entire war, one that had a lasting impact on the new power structure in Europe. Barry Turner's closely-examined and even-handed portrait gives a fascinating new perspective on this complex figure, to whom history has not been kind.

From award-winning New Yorker cartoonist Matthew Diffee comes a hilarious mix of cartoons, visual riffs, and illustrated one-liners that will appeal to anyone who is beautiful and intelligent!
HAND DRAWN JOKES FOR SMART ATTRACTIVE PEOPLE
by Matthew Diffee
Scribner, May 2015
For almost fifteen years, Matthew Diffee's uniquely funny single-panel cartoons have been featured the pages of The New Yorker, winning him countless fans, big-time friends, and a pile of hilarious material he's never used. Yet shockingly, a small sector of the population is not familiar (and enamored) with his work. Diffee has met some of these people and reports that they are, without exception, dumb and ugly, whereas the people who enjoy his work are just the opposite. In fact, the smarter and more attractive people are, the more they tend to appreciate Diffee's humor. This book is for them.
This collection contains Diffee's funniest drawings and writings from the past decade as well as all-new cartoons and sketches organized into categories that will appeal to smart, attractive people in all walks of life, based on profession and circumstance. For instance, there are smart, attractive Medical Professionals, sharp and good-looking Old People; beautiful geniuses in Prison; brainy handsome Lumberjacks; and more. Are you an alluring well-read utensil user? Well, there's a chapter just for you!



Download here the full Levine Greenberg Rostan LBF list 2015
It's widely agreed that an ability to achieve one's goals (whether called self-control, grit, or something else)—even in the face of hardship—is perhaps the single best predictor of future prosperity and happiness
EMOTIONAL SUCCESS
by David DeSteno
Eamon Dolan Books/Houghton Mifflin Harcourt, Spring 2017 (Manuscript due September 2016)
DeSteno, a professor of psychology at Northeastern University, argues that we may be cultivating it in exactly the wrong way—by ignoring the "social" emotions of gratitude, compassion, pride and guilt. The book will explain how these emotions work, why they are beneficial in practical terms, and how we can make them work better in ourselves and those we care about.
David Desteno is a professor of psychology at Northeastern University, where he directs the Social Emotions Group. A fellow of the Association for Psychological Science and editor in chief of the American Psychological Association's journal Emotion, he is the author of The Truth About Trust and a co-author of Out Of Character. DeSteno earned his PhD from Yale University and has written for publications including the New York Times, Harvard Business Review, and The Atlantic.
Rights sold: in UK Commonwealth (Bluebird/Pan Macmillan)

The international bestselling author of Buyology aims to uncover people's hidden desires and to turn their secret needs into breakthrough products for the world's leading brands
THE DESIRE HUNTER:
Uncovering the Hidden Needs of Consumers Around the World
by Martin Lindstrom
Palgrave, February 2016
In an era where many believe Big Data has rendered human perception and observation "old-school" or passé, Lindstrom believes that mining and matching technological data with up-close psychological insight creates the ultimate snapshot of who we really are, and what we really want. He works like a modern-day Sherlock Holmes, accumulating small clues – the progressively weaker handshakes of Millennials, a notable global decrease in the use of facial powder, a change in how younger consumers approach eating ice cream cones – to help solve a stunningly diverse array of challenges. In Switzerland, a stuffed teddy bear in a teenage girl's bedroom helped revolutionize.
THE DESIRE HUNTER combines armchair travel with forensic psychology into an interlocking series of international clue-gathering detective stories. It shows Lindstrom using his proprietary CLUES Framework – where big data is merely one part of the overall puzzle — to get radically close to the consumer and come up with the counter-intuitive insights that have in some cases helped transform entire industries. THE DESIRE HUNTER presents a rare behind-the-scenes look at what it takes to create global brands, and reveals surprising and counterintuitive truths about what connects us all as humans.
Martin Lindstrom is a consultant to a Who's Who of brand leading companies. In 2009, Time Magazine recognized him as among the top 100 Most Influential People in The World. Lindstrom is the author of the international bestseller, Buyology, and five other books on branding and consumer behavior.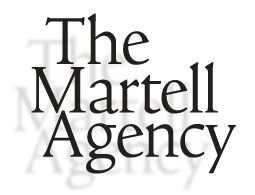 Download here the full Martell Agency International Rights List
In this inspiring memoir backed by cutting-edge research, Janice Kaplan spends a year living gratefully and gains a fresh outlook that transforms her marriage, family life, work, health, and everyday experience
THE GRATITUDE DIARIES
How a Year Looking on the Bright Side Transformed My Life
by Janice Kaplan
Dutton, Fall 2015
Relying on both amusing personal experiences and extensive research, Kaplan discovers how gratitude can transform every aspect of life, including marriage and friendship, money and ambition, and health and fitness. She interviews dozens of experts and gathers extensive data from the national gratitude survey she conducted, to offer surprising findings about why gratitude changes your outlook in any situation. Through interviews with real people including celebrities like Matt Damon, Daniel Craig, and Barbra Streisand, Kaplan discovers why gratitude matters in everything from our success at work to our children's happiness.
Janice Kaplan has enjoyed wide success as a magazine editor, television producer, writer and journalist.




Download here the full Sterling Lord catalogue
The sequel to THE DIRTY LIFE
UNTITLED MEMOIR
by Kristin Kimball
Scribner, November 2016
Editor: Kara Watson
Kristin Kimball's second memoir will cover five growing seasons, between the year Kristin was pregnant with their second daughter to her daughter's fourth birthday. The arc will open with a good year, followed by three years of mild to severe difficulty, ending with another good year. The stories that illuminate it are about animals, plants, foods, accidents, neighbors, children, farmers, floods, plagues, births and deaths, defeats and victories, all set in the midst of abundance, in a landscape we can eat. The central question is, will the farm and her marriage survive? Also, what is a good life, and what is a good childhood? What does a family need in order to be happy? Is happiness more likely to be found in the security of a steady job, or in a field of ripe raspberries? What if you can't have both? And how do you traverse the dangerous terrain of a maturing marriage, between being a couple and being a family, between the wavy excitement of making and the flat water of having? The book is about farming, food, and love again, but love rewritten in the language of a family.

The poignant and hilarious new memoir by the bestselling author of "Let's Pretend This Never Happened"!
FURIOUSLY HAPPY:
A Funny Book About Horrible Things
by Jenny Lawson
Flatiron Books, September 2015
In her inimitably frank, hilarious, bizarre and endearing way, Jenny Lawson describes her battles with depression and anxiety and her quest to overcome them by saying yes to absurd opportunities and making the good times gloriously good. For as Jenny says: "You can't experience pain without also experiencing the baffling and ridiculous moments of being fiercely, unapologetically, intensely and (above all) furiously happy . . ." It's a philosophy that has—quite literally—saved her life. With boundless humor, courage, and honesty, Furiously Happy is about finding the strength to live with depression and about the advantages of being "a little crazy."
Rights sold in : UK (Picador)

With a foreword from Rudy Tanzi and endorsement from Deepak Chopra
THE MIND OF GOD:
The Neuroscience Of Immortality
by Jay Lombard, MD
Crown, Fall 2016
Editor: Gary Jansen
With at least a million billion synapses, and thousands of miles of neural wiring—all of which guides our thoughts, creates our feelings, retrieves our memories, and allows our consciousness to emerge—the brain is the most fascinating, but still the least understood, of our organs. It is widely held that the brain is an organ just like the heart or the liver and that when we die, the whole thing's unplugged, and consciousness ends. But researchers taking a closer look at the brain have found groundbreaking new insight into death. Pioneering neuroscientist Dr. Jay Lombard argues that the brain itself is the gateway to something else and not the end of our story. Our minds are designed to help co-create this world and the next. In The Mind of God Dr. Lombard takes us on a cerebral journey—both literal and figurative—into the depths of the brain and mind, using cutting edge science, to explore what happens to our brains and ourselves after our physical death. Like Oliver Sachs before him, Dr. Lombard employs case studies from his own behavioral neurology practice to illustrate his arguments with poignancy. And the interdisciplinary nature of Dr. Lombard's field allows him to reach into neurolinguistics, neuropsychology, neurotheology, and other associated disciplines. As a renowned behavioral neurologist who has conducted breakthrough laboratory research in psychiatry, as well as consulted on blockbuster Hollywood hits for Academy Award-winning directors Jonathan Demme and Martin Scorsese, Dr. Lombard endeavors to provide biological answers to some of the most curious spiritual questions of mortality and prove the existence of the immortal mind beyond the biological brain.

The most unimaginable heartbreak that Daniel Raeburn and his wife had to live through

VESSELS
by Daniel Raeburn
W.W. Norton, Fall 2016
Editor: Matt Weiland
"Life after death, " Raeburn would say; his life after his daughter was born dead. A very long decade in the making and 37,000 crushed words strong, Vessels calls for a fair warning: it is about a type of untreatable, diagnosis-resistant loss. Unredeemed by the most faithful with unyielding scrutiny, this book, small in stature, is a monument. But as much as it is about grief, Vessels is a testament to life and vitality. Admiringly, Raeburn brings warmth to grief in a way that is part of our everyday and asks us to hold on tight to the ones we love. In Vessels we see the cruelty of nature, the randomness of this cruelty, but also our persistence to keep surviving after life's unkind moments.
Stillbirth happens to three million women every year and yet, it's still a taboo in obstetrics. Raeburn's book not only breaks this silence but challenges the expectations and pressures that exist in parenthood.
There isn't a word for when parents lose a child but we have Vessels, a deeply profound well of a book. It is of course more than Raeburn's story alone. In the same way that Joan Didion's memoir about her late husband wasn't only for widows, or CS Lewis' for widowers, Vessels is for anyone who's had to relinquish someone they loved.

Over ten tumultuous years in the Arab world, journalist Katherine Zoepf has been documenting the lives of the generation of Arab women who, until now, have been the great, untold story of the Middle East
EXCELLENT DAUGHTERS:
The Secret Lives of Young Women Who are Transforming the Arab World
by Katherine Zoepf
PenguinPress, January 2016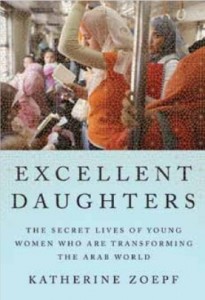 In the Arab countries, girls and young women are living in the crucible as battles over the future of the region are, increasingly, being fought in the domain of women's rights. Today, young Arab women outnumber men in universities, and some are facing down tradition in order to delay marriage, and to pursue professional goals. Thousands of young women are attending Qur'anic schools—and using the training to argue for greater rights from an Islamic perspective. And, during the Arab Spring, young women helped to lead antigovernment protests.
In 2004, Katherine Zoepf began working in Damascus as a stringer for the New York Times. Zoepf lived in Syria before its civil war, and she documents a complex society in the midst of soul-searching about its place in the world and about women's changing roles. In Lebanon, she documents a country whose women must balance extreme standards of self-presentation with Islamic codes of virtue. In the United Arab Emirates, Zoepf reports on a generation of Arab women who've found freedom in living independently. In Saudi Arabia she chronicles driving protests and women entering the retail industry for the first time. She reports from Egypt in the aftermath of Tahrir Square to examine the crucial role of women in the popular uprising.




Download here the full Text Publishing catalogue
A report card on climate change a decade THE WEATHER MAKERS was published, and a call to action in the lead-up to the next great global summit on climate which will take place in Paris in December 2015
ATMOSPHERE OF HOPE:
SEARCHING FOR SOLUTIONS TO THE CLIMATE CRISIS
by Tim Flannery
August 2015
Many people are less engaged with the issue of climate change than they were a decade ago, and opinion is divided between technological optimists and pessimists who feel that catastrophe is inevitable. Catastrophe is not inevitable, but time is fast running out. Around the world people are already living with the consequences of an altered climate—with intensified or more frequent storms, heatwaves, droughts and floods. It's an immensely practical challenge – even a question of survival for some. And unless something is done, towards the end of this century it will become a severe threat to the survival of nearly all of us.
This book is timed for publication in the lead up to The United Nations Climate Change Summit to be held in Paris in December 2015. There will be enormous coverage of the Paris conference,which is widely acknowledged as our last chance to take decisive action on a global treaty to limit warming to 2°C.
Professor Tim Flannery is a leading writer on climate change. Scientist, explorer and conservationist, Flannery has held various academic positions including Professor at the University of Adelaide, director of the South Australian Museum, and Principal Research Scientist at the Australian Museum. His books include Here on Earth (2010) and The Weather Makers (2005). Flannery was named Australian of the Year in 2007.
Mise à jour du 26 février 2015 : droits cédés aux éditions Buchet Chastel


A quest for identity recounted with Koval's customary humour, BLOODHOUND takes hold of the reader and never lets go. It is a moving story of the terrible cost of war and of family secrets
BLOODHOUND
Searching For My Father
by Ramona Koval
May 2015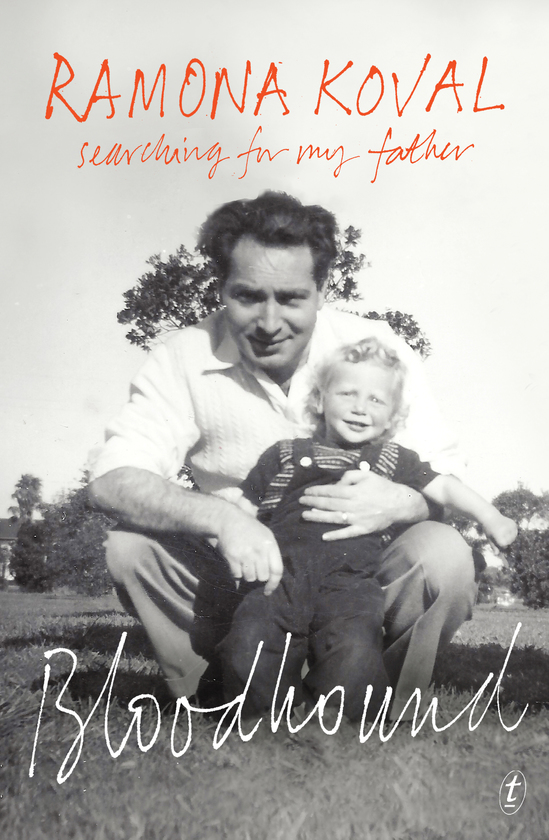 Ramona Koval's parents were Holocaust survivors who fled their homeland and settled in Melbourne. As a child, Koval learned little about their lives—only snippets from traumatic tales of destruction and escape. But she always suspected that the man who raised her was not her biological father.
One day in the 1990s, long after her mother's death, she decides she must know the truth. A phone call leads to a photograph in the mail, then tea with strangers. Before long Koval is interrogating a nursing-home patient, meeting a horse whisperer in tropical Queensland, journeying to rural Poland, learning other languages and dealing with Kafkaesque bureaucracy, all in the hope of finding an answer.
.


BACK LIST:


Love, War and a Ruined House in France
A FIFTY-YEAR SILENCE
by Miranda Richmond Mouillot
Crown, January 2015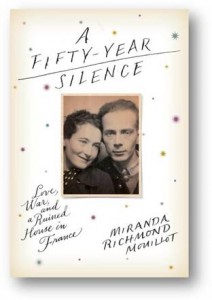 In 1948, Miranda's grandparents, Armand and Anna, who had survived Nazi-occupied France, bought an old stone house in the south of France. Her grandmother, a physician, and her grandfather, later an interpreter at the Nuremberg Trials, had survived the war in France through a combination of luck and wits. Five years later, Anna packed her bags and walked out on Armand, taking his typewriter and their two children. The two never spoke to each other for the rest of their lives. No one in the family knew why or dared to unravel the mystery, but Mouillot's curiosity and need to understand her heritage compelled her to break the silence. Why is her grandfather so angry with her grandmother, refusing for 50 years even to utter her name? The intertwined narratives form a seamless whole that touches on some very big issues: how history, family, and the individual inform one another; how we write—and rewrite—history to fulfill our own needs; the danger of being consumed by the past; the burden of history, of secrets and silence; and the limits of knowledge and memory.
The writer and translator Miranda Richmond Mouillot lives in South of France since 2004 and speaks perfect French.


Why do we fear vaccines? A provocative examination by Eula Biss, the author of Notes from No Man's Land, winner of the National Book Critics Circle Award
ON IMMUNITY:
An Inoculation
by Eula Biss
Graywolf Press, September 2014
Subtle, spellbinding. . . . Sontag said she wrote Illness as Metaphor to 'calm the imagination, not to incite it,' and On Immunity also seeks to cool and console. But where Sontag was imperious, Biss is stealthy. She advances from all sides, like a chess player, drawing on science, myth, literature to herd us to the only logical end, to vaccinate. – Parul Sehgal, The New York Times Books Review
A book-length cultural exploration of vaccination, parenthood, public health, and the body as metaphor.
Includes narratives about Biss's son's acquisition of language through bodily metaphor, the personal politics of vaccination, the history of conscientious objection, vampires and the rise of inoculation in 19th century England, predatory capitalism, gender and sexism in medicine, body and environmental pollution, bloodbanking, and many other wide ranging topics woven together with Biss's fierce intelligence and supple prose. The result is a sprawling but controlled tour de force by one of America's leading literary nonfiction practitioners.
Best Publishers' Weekly book 2014
Rights sold in: Australia/NZ (Text Publishing), China (Guangxi), Korea (Open Book), Spain (Dioptras), italy (Ponte alle Grazie), Poland (MT Biznes), Uk (Fitzcarraldo) Taïwan (As If).
Eula Biss's second book, Notes from NoMan's Land, received the Graywolf PressNonfiction Prize and the National BookCritics Circle Award for criticism. Her workhas also been recognized by a Pushcart Prize, a Rona Jaffe Writers' Award, and a21st Century Award from the ChicagoPublic Library as well as Guggenheim and NEA Fellowships.



The incredible story of a woman fated to live her life in the shadow of one of history's most monstrous dictators
STALIN'S DAUGHTER
The Extraordinary and Tumultuous Life of Svetlana Alliluyeva
by Rosemary Sullivan
Harper, June 2015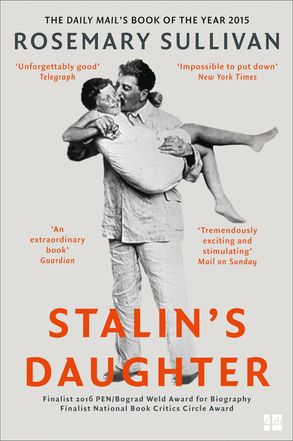 Svetlana Stalina, who died on November 22, 2011 at the age of 85, was the only daughter and last surviving child of Josef Stalin. Beyond her controversial defection to the United States in a cloak and dagger escape via India in 1967, Svetlana Stalina's journey from the beloved daughter of a fierce autocrat to her death in small-town Wisconsin is an astonishing saga. Publicly she was the young darling of her people; privately she was controlled by a tyrannical father who dictated her every move, even sentencing a man she loved to ten years hard labor in Siberia. She burned her passport soon after her arrival in New York City and renounced both her father and the Soviet Union. She married four times and had three children. In 1984, she returned to the Soviet Union, this time renouncing the US, and then reappeared in America two years later, claiming she had been manipulated by her homeland. She spoke four languages and was politically shrewd, even warning in the late 1990s of the consequences of the rise to power of former KGB officer Vladimir Putin. Svetlana Stalina spent her later years as a nomad, shuttling between England, France, and the US, a woman shaped and torn apart by her father's legacy.
Rights sold in: Czech (Albatros), Danish (Informations Forlag), Dutch (De Geus), Estonian (Tanapaev), Finnish (Otava), Polish (Znak), Portuguese rights in Brazil (Globo), Portuguese rights in Portugal (Temas e Debates, an imprint of Bertrand), Slovak (Ikar), Swedish (Norstedts), Russian (Astrel), UK (Fourth Estate)

An incredible memoir about a family divided by the Berlin Wall during the Cold War

FORTY AUTUMNS:
Five Women, One Family; Two Sides of the Iron Curtain
by Nina Willner
William Morrow, 2016 (Manuscript due end of 2015)
FORTY AUTUMNS traces the dramatic lives of the women in a family on both sides of the Iron Curtain through the Cold War up until the miraculous day when the family is reunited. Nina has an amazing story to tell, and she captures the time and feeling perfectly of what it was like to have a mystical curtain dividing the East from the West. There is a whole generation of readers who don't remember what that time was like. Nina and her family's story is going to bring it to life for them.
Nina Willner has spent over two decades working in Central and Eastern Europe and in Asia. She was the only female U.S. Army intelligence officer to lead a series of sensitive and risky intelligence operations in East Germany during the Cold War. Following a career in intelligence, in Eastern Europe she worked to promote human rights, education, the rule of law, and to provide humanitarian assistance to underprivileged groups throughout the region, serving in a variety of roles, including as Political Officer for the State Department, and working with international pioneering NGOs and charities. In Russia, she studied at Moscow State University. A former Army Captain and an Army wife, Nina is married to Colonel Jeff Holachek, Director, Russia, Eurasia, Caucasus Policy for the Secretary of Defense. She speaks conversational German, French and Russian.



An inimitable, profound-profane, instantly anthemic voice to the persistent, ambient aches of this American moment
I AM SORRY TO THINK I HAVE RAISED A TIMID SON
by Kent Russell
Knopf, April 2015
Over the course of several years, Kent Russell (27) has published a collection of essays that are exclusively trained on variations of his troubled fascination, or fixation, on the sub-cultures and neurosis of American life. He has been writing towards the self-seeking goal of figuring out what is troubling a prominent minority or even majority of modern Americans, including himself. In Kent's own words:
"What I did and still do is tuck myself into my futon each night, insolvent and uninsured, and drift to sleep meditating on how best to come correct as a human man. This is my pursuit of happiness. Forsaking family, friends, relationships, and propriety in order to seek out whatever might tell me whether my endless journey toward a home is, in fact, my home. I'm doing me, as the kids say. That's it. Essaying toward a coming of age. The whole point of my being alive and writing right now. Putting on paper an American story, as I see it, for better or worse."
Kent Russell is a regular contributor to n+1, and has written for GQ, the New Republic, Grantland, and Believer Magazine.


OTHER LISTS: